Harmony of the Seas has a number of neighbourhoods where you'll find different features grouped together, one of which is Central Park. This is a really cool place to hangout for a drink, or to grab a nice meal in the evening with its collection of speciality restaurants.
Does the park really have live plants? What can you do here, and is it worth a visit?
Find out everything you need to know about the Harmony of the Seas Central Park neighbourhood below…
Does Harmony of the Seas have Central Park?
Harmony of the Seas does have a Central Park neighbourhood. Central Park appears on all of Royal Caribbean's Oasis-class cruise ships (Harmony of the Seas is the third ship in that class) and will also appear on Icon-class ships.
Central Park is open to all guests and it doesn't cost to explore the area, although most of the venues you'll find in Central Park do charge a fee, including the speciality restaurants and the bars. The only one that is free is Park Cafe.
You'll also find some of the high-end stores in the park.
What is Central Park on Harmony of the Seas?
Central Park is one of the main neighbourhoods on Harmony of the Seas. It's an outdoor space designed to be like a real park, with thousands of live plants. Nature sounds are piped into the area to add to the overall ambiance.
As you walk through Central Park, you'll find weaving paths to the sides that run beneath trellises that are wrapped in vines. It's a great sensory area of the ship, with a wonderful fresh scent accompanying the sights and sounds of the flora.
It's not just an outdoor space though – there's a lot more to it than a pathway and some plants. Central Park is a great place to relax, with various seating areas amongst the foliage. It's also lined by some of the more popular restaurants and shops on the ship.
Here's the full list of venues you'll find at Central Park on Harmony of the Seas:
1. Chops Grille
Chops Grille is an American steakhouse restaurant on Harmony of the Seas. The entrance is right at the entrance of Central Park, and you can get a window table with a view out onto the park as well – great when it's all lit up at night. The restaurant serves premium steak and seafood dishes.
2. 150 Central Park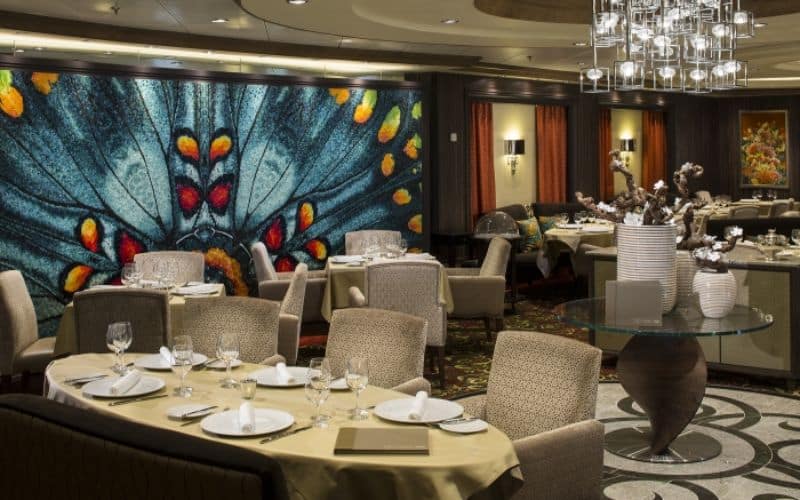 Directly opposite Chops Grille is 150 Central Park, a modern restaurant with a wide-ranging menu, created using locally sourced ingredients. Some of the dishes will even be prepared at the side of your table. Again, views out onto the park are available if you get a table by the window.
3. Rising Tide Bar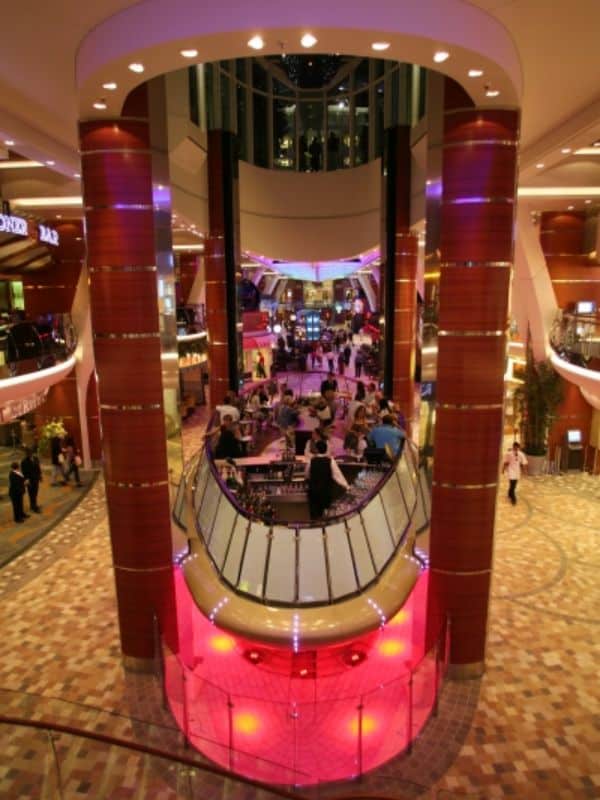 The Rising Tide Bar is a fun place to grab a drink. Part bar, part elevator, it's pretty unique – the entire bar and seating area move between the Royal Promenade up to Central Park. Seating is limited, but it's worth trying it once if you get the chance. You should be able to book your place on the Royal Caribbean app.
4. Trellis Bar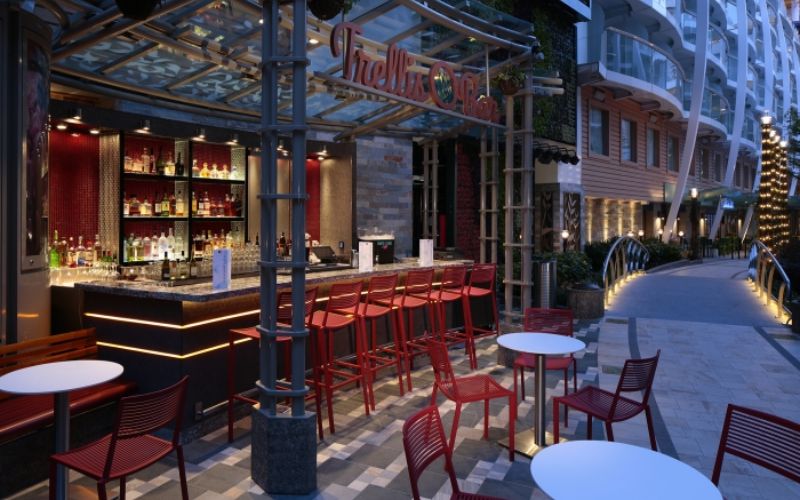 The Trellis Bar is an outdoor bar area with casual seating, perfect for a pre-dinner drink you're eating at one of the restaurants in the area. In the evening, musicians will play to serenade you while you sip your cocktail or glass of wine, enjoying the calm outdoor ambiance.
5. Park Cafe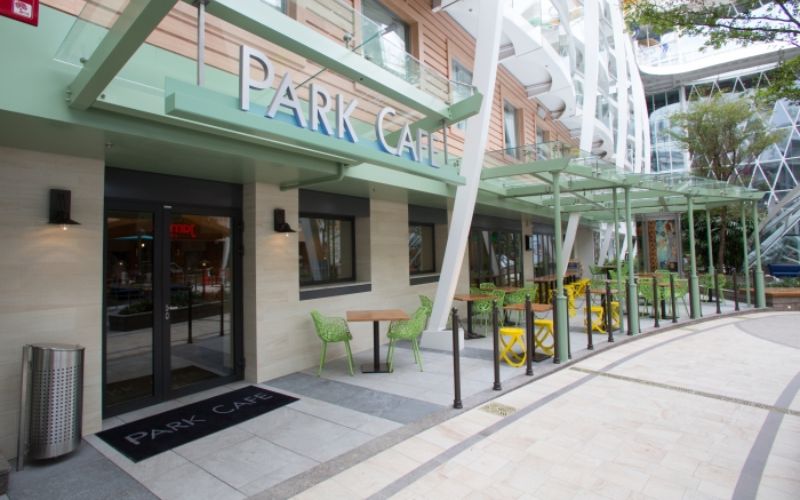 Something a little more casual, Park Cafe is open for breakfast and lunch and serves a selection of deli sandwiches. Grab yourself one of the amazing Kummelweck roast beef sandwiches, find a seat and enjoy a luxurious picnic right amongst the plants.
This is the only venue in the Central Park area that is included in your cruise fare.
6. Jamie's Italian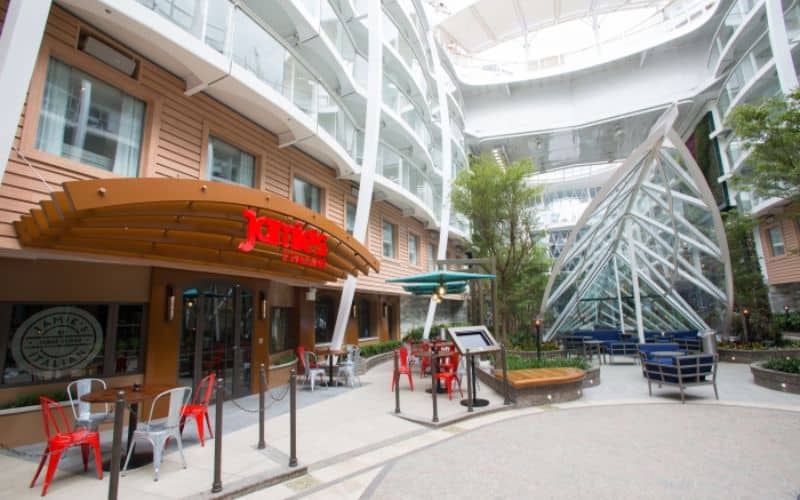 Another restaurant found in Central Park, Jamie's Italian offers rustic Italian dishes designed by British chef Jamie Oliver.
There is limited outdoor seating for this restaurant, so order your favourite pasta and meat dishes, and enjoy them in the comforting atmosphere of the park at dusk. It's a beautiful location that matches the beautiful food.
7. Vintages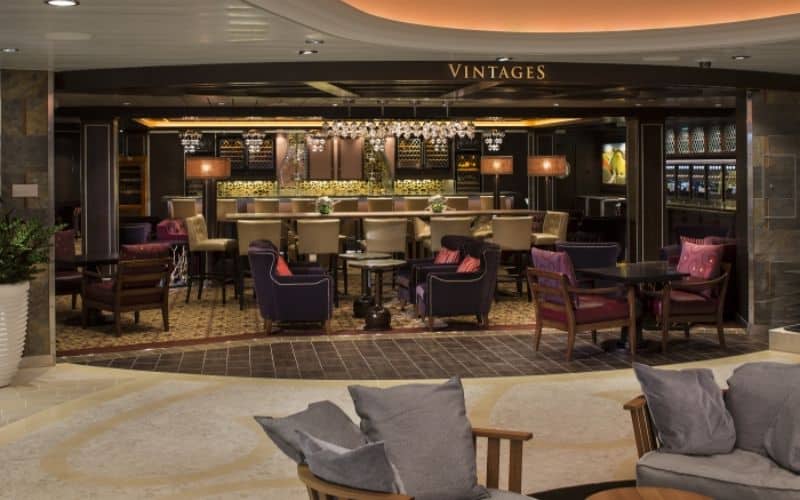 Pull up a seat indoors or outside at this premium wine bar and enjoy some wonderfully crisp whites and some deep reds, along with a great selection of sparkling wines and Champagnes. Not sure what to pick? The servers are experts and can happily recommend some choice selections.
8. Hublot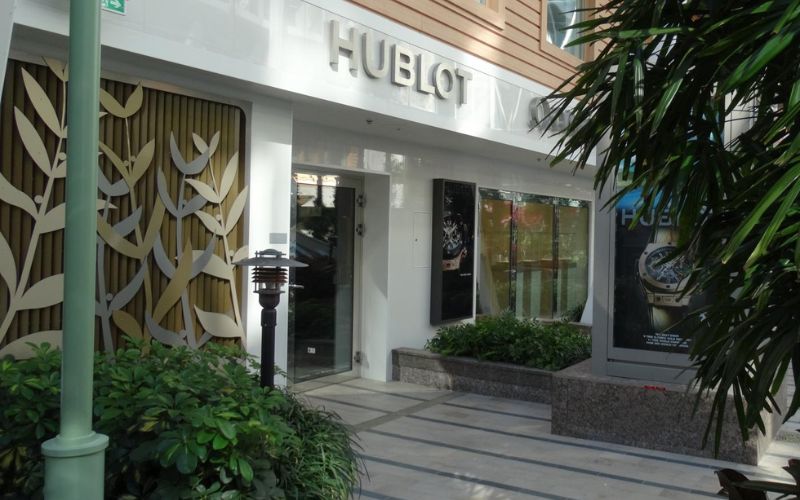 Hublot is a specialist watch store, selling a fantastic selection of timepieces for both men and women.
9. Cartier Omega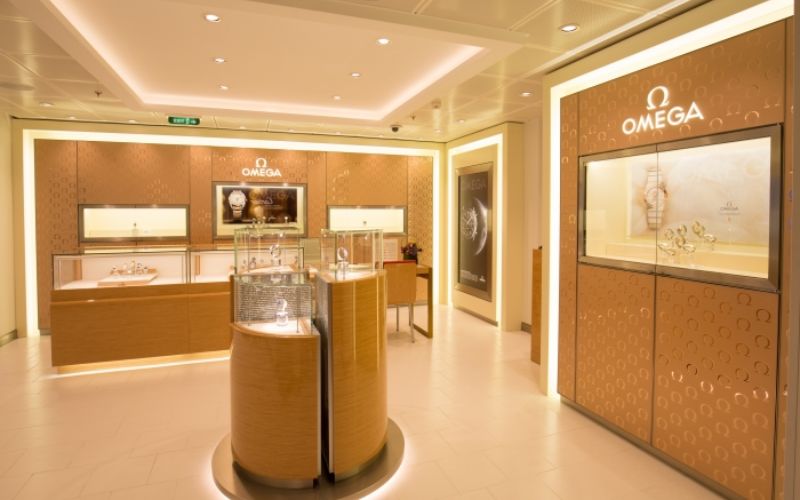 Cartier Omega is a luxury jewellery store on Harmony of the Seas, selling a range of necklaces, rings, watches, bracelets and more including fine diamond accessories.
10. Bulgari

This photo of Harmony of the Seas is courtesy of Tripadvisor
Visit Bulgari to pick up some luxury Italian accessories, including designer jewellery, watches and handbags.
What deck is Central Park on Harmony of the Seas?
Central Park is situated on Deck 8 of Harmony of the Seas. It takes up most of the entire deck – the exceptions are at the forward part of the deck, which hosts a number of staterooms, while towards the aft there is Dazzles.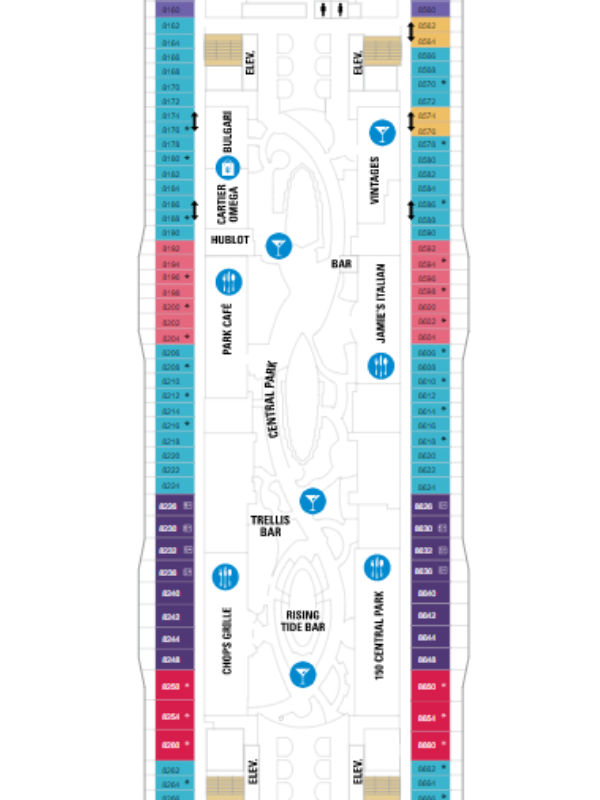 Because the park is open air, the space directly above it is empty until you get to Deck 14, where there are walkways built above the space that host the pool bar.
What is a Central Park View Balcony on Harmony of the Seas?
A Central Park View Balcony Stateroom is a stateroom that has a balcony on the inside of the ship, overlooking the Central Park area. They were the first inward-facing balconies to be featured on cruise ships.
They have their plus points and their downsides. People enjoy them because the view can be a little more interesting – you can people-watch, and see everyone milling around. Looking outwards, you might only be able to see the horizon.
Some people have said that the balconies are noisier, which is to be expected. And also remember that since you can people watch, people can also see you, especially on the equivalent balcony staterooms that are opposite.
This might feel like it invades on your privacy a bit, and you'll need to remember to draw your curtains every time you're getting changed – not usually a problem on an outward-facing balcony.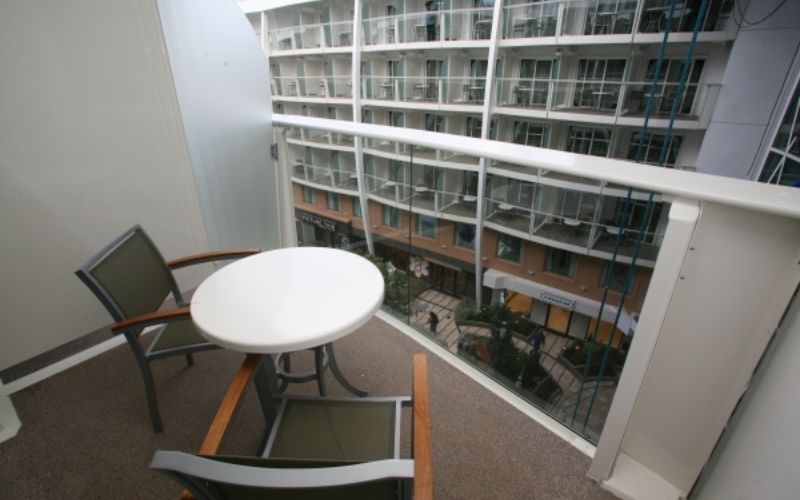 In summary
On a warm day, Central Park is a great place to relax with a light bite from Park Cafe, and at night it comes to life with the vibrant bars and speciality restaurants on offer, with musicians creating a fun and relaxing atmosphere.
It's a quieter, calmer space than the Royal Promenade and Boardwalk, and a good spot if you need a break from the vibrancy of the pool decks too. Being surrounded by so much plant life, you can't help but just feel at peace.
Make sure you explore Central Park at least once on your next Harmony of the Seas cruise!
Related Posts: