When planning a cruise holiday, you might wonder – what is deck 2 on a cruise ship? Is it a good choice or should you steer clear?
The answer isn't as straightforward as you might think. It has its pros and cons, like most things, and much depends on personal preferences and what you value most in your holiday experience.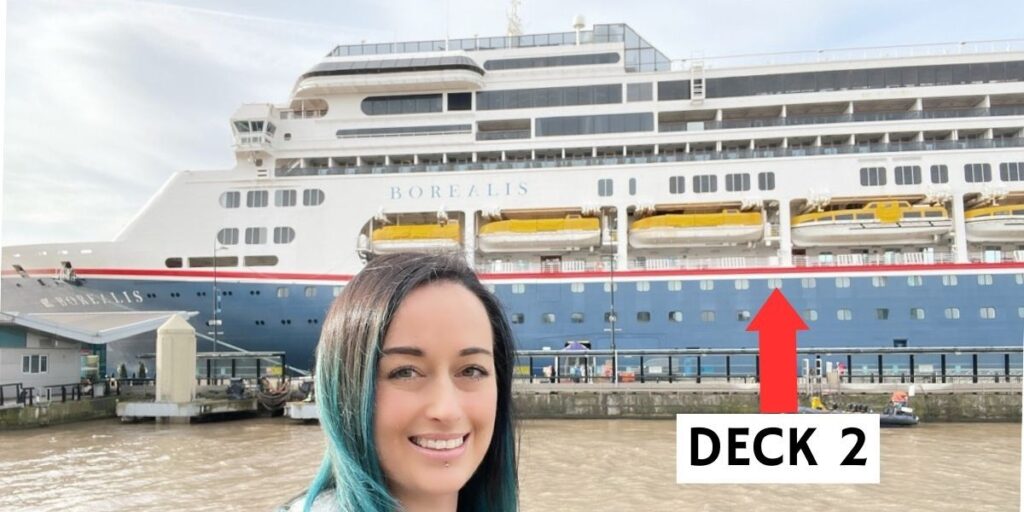 Deck 2 isn't inherently bad, but it's certainly different from other decks. It is positioned lower in the ship, which affects both the views and the proximity to certain amenities.
If those factors are critical to your holiday enjoyment, you might consider a higher deck. But if you're more interested in a unique, up-close experience with the ocean and potentially cheaper accommodation, then Deck 2 could very well be a great choice for you.
Not sure? I've stayed on Decks 1 and 2 on several cruise ships, so let me explain what you can expect.
How Cruise Ship Decks Are Numbered
Understanding how cruise ship decks are numbered can help you make an informed decision about your cabin location.
Decks are numbered from the bottom up. So is Deck 1 the lowest? Not always!
It depends on how the ships number their decks. For example, on Excellce class ships like Carnival Celebration, P&O Cruises' Arvia and Costa Smeralda, the lowest deck that's accessible to guests is Deck 4. Deck 1 is the lowest deck on the ship and is only open to crew members.
But, on some other ships, Deck 1 is the lowest guest deck. There are decks below that, but they will either have numbers like 0, -1 and -2, or letters like A, B and C.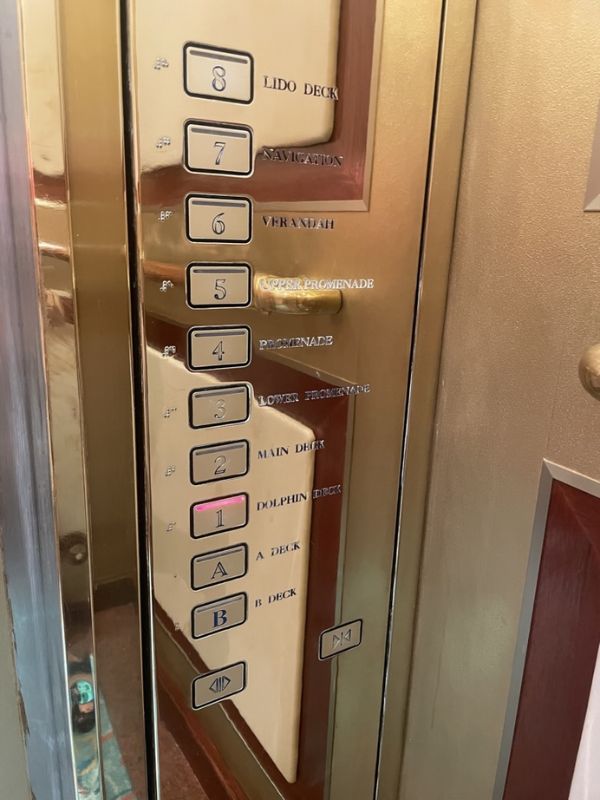 If you're not sure how the decks are numbered on your cruise ship, you can search Google for the ship's name plus "deck plan" to see a diagram of the layout and deck numbers.
Is Deck 2 On A Cruise Ship Underwater?
A common misconception is that Deck 2 on a cruise ship is underwater. While it is lower than many of the other decks, it is not submerged. The rooms and corridors on Deck 2 are well above the waterline, so there's no need to worry about sleeping under the sea!
If you're wondering what rooms you will find underwater on a cruise ship, then you can read this article about Underwater Cruise Ship Rooms.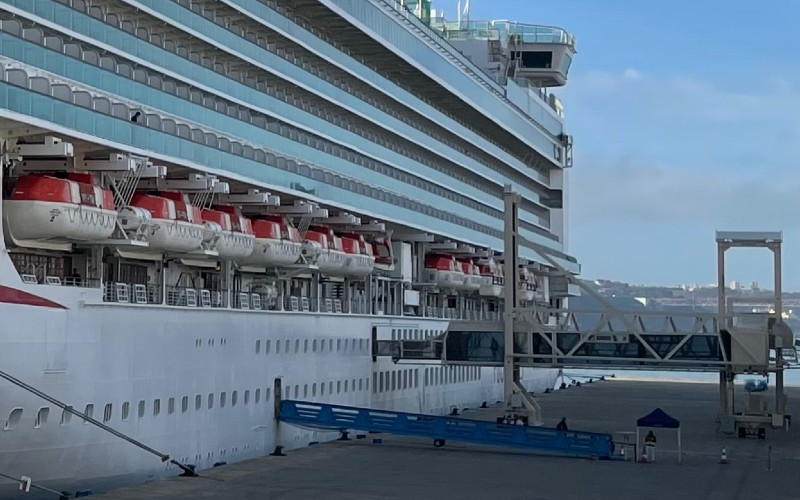 What's Bad About Deck 2?
There are a few factors that some people might see as downsides to staying on Deck 2. These are largely related to its location on the ship and the types of rooms available. However, remember that 'bad' is subjective, and what one person dislikes, another might enjoy.
Distance From The Pools and Buffet
One potential drawback of staying on Deck 2 is that it's usually a bit further from popular facilities like the swimming pools and buffet. This means you might need to take a lift or climb a lot of stairs to reach these areas. If easy access to these amenities is important to you, you might prefer a cabin on a higher deck.
On the other hand, some people appreciate the peace and quiet that comes with being a little removed from the hustle and bustle. You might find that the slight inconvenience of a longer walk is worth the tranquillity of your lower-deck location. Again, it all depends on your personal preferences.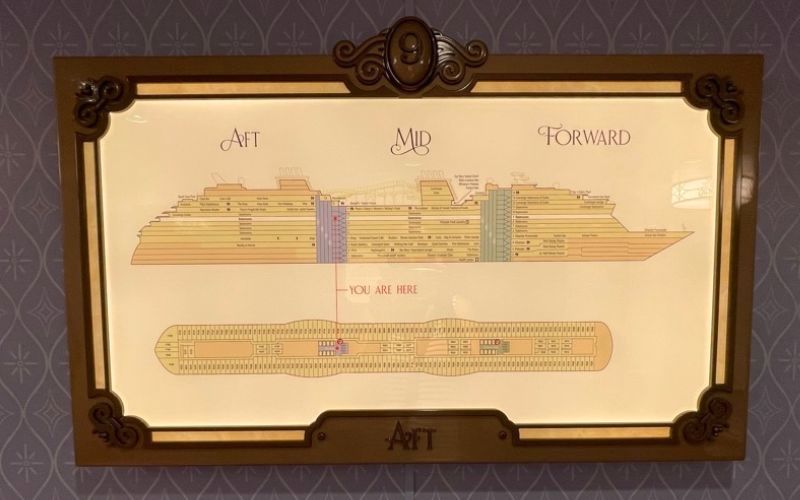 Proximity to and Crew Areas
Deck 2 on a cruise ship is often located near the areas where the crew members work and reside. This can sometimes result in unexpected noise or activity at odd hours, depending on where your cabin is located exactly.
Being close to the crew areas can also offer a unique perspective on the running of the ship as you can peek behind open doors and see where the laundry goes or the various control panels that crew members sometimes access down here. It allows you to see the hard work that goes into making your cruise experience enjoyable. However, if you are seeking a quiet and undisturbed vacation, this proximity may not be ideal for you.
Lack Of Balcony Rooms
Another potential downside of staying on Deck 2 is the lack of balcony rooms. Many cruise ship guests enjoy the luxury of stepping out onto a private balcony to take in the ocean views. Unfortunately, rooms on Deck 2 are always either inside or ocean view cabins. Deck 2 is just too close to the water for a balcony to be possible.
The exception to this is river cruise ships which have only three or four decks. Most river cruise ships don't have balconies. But when we stayed on A-Rosa SENA, we did have a balcony on Deck 2. It was only about a foot above the waterline! Bit of course, there are no waves on a river so that wasn't an issue.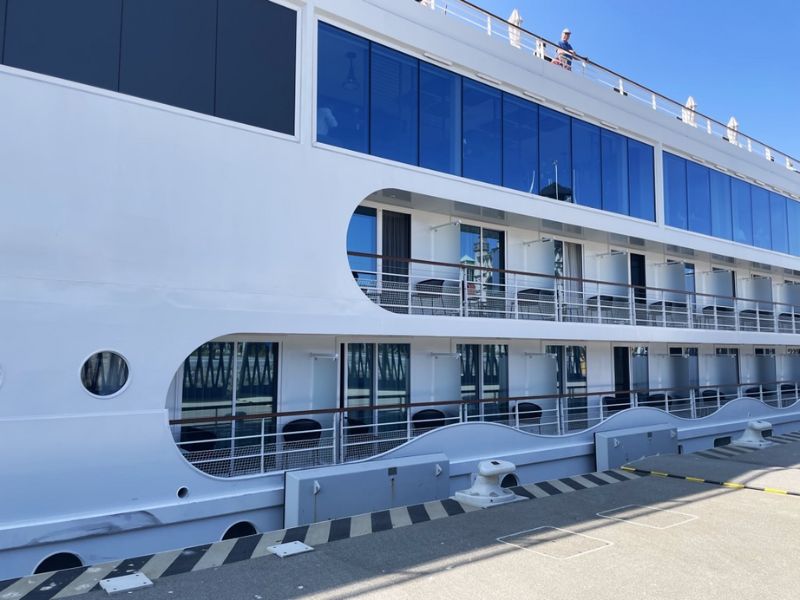 While balcony rooms provide a more luxurious experience, their absence on Deck 2 does not necessarily make it a bad choice. Inside cabins can be cosy and comfortable, offering a quiet retreat from the bustling activities on the ship. Yet, if having a private outdoor space is important to you, Deck 2 might not meet your expectations.
Some Windows Are Very Small
Another point to consider is that some rooms on Deck 2 have smaller windows, often referred to as portholes. These portholes may not provide the same panoramic views as the expansive windows found on higher decks.
When it comes to ocean view cabins, the difference between having a small porthole above your bed and having a large picture window with a seat beneath it so you can look out is quite a lot.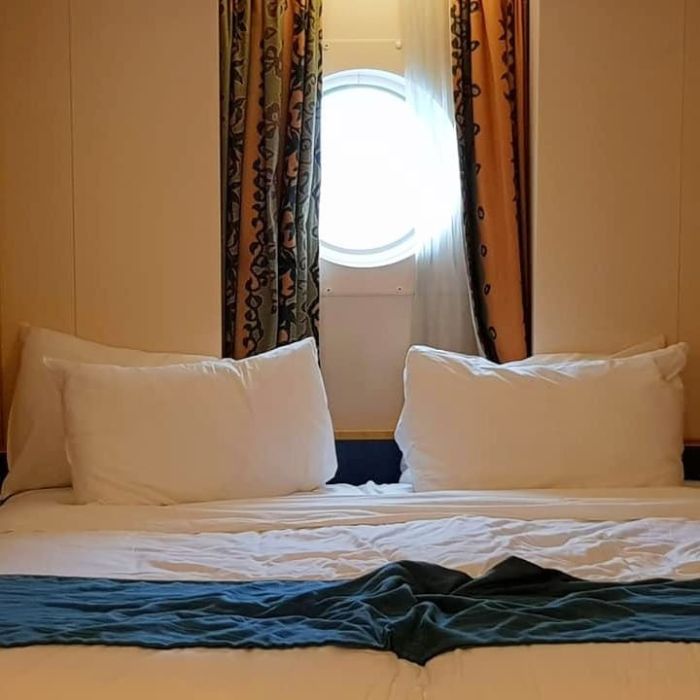 If you're someone who loves admiring the ocean from the comfort of your room, this could be a significant drawback, so be sure to do your research to see what kind of window your room comes with.
Engine Noise
Engine noise is another factor to consider, particularly if your room is towards the back of the ship. The hum and vibration of the ship's engine can be more noticeable in these areas.
If you are a light sleeper or simply prefer a quieter environment, it's worth bearing in mind when choosing your accommodation on the ship.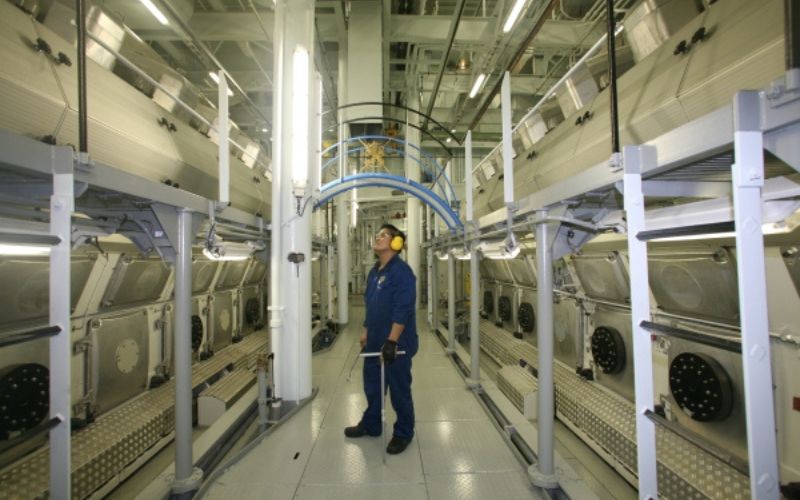 Why I Like Staying On Deck 2
Despite these potential downsides, there are plenty of reasons why I like staying on Deck 2…
It's Close To The Ocean
One of the main attractions of staying on Deck 2 of a cruise ship is its proximity to the ocean which offers a unique and intimate connection with the sea.
This might not seem like a big deal at first glance, but it can make a significant difference to your cruise experience. When your room is close to the ocean, it provides a sense of peace and tranquillity which is hard to find on the higher decks, amidst the hustle and bustle of the cruise activities and the blare of music from the lido deck above.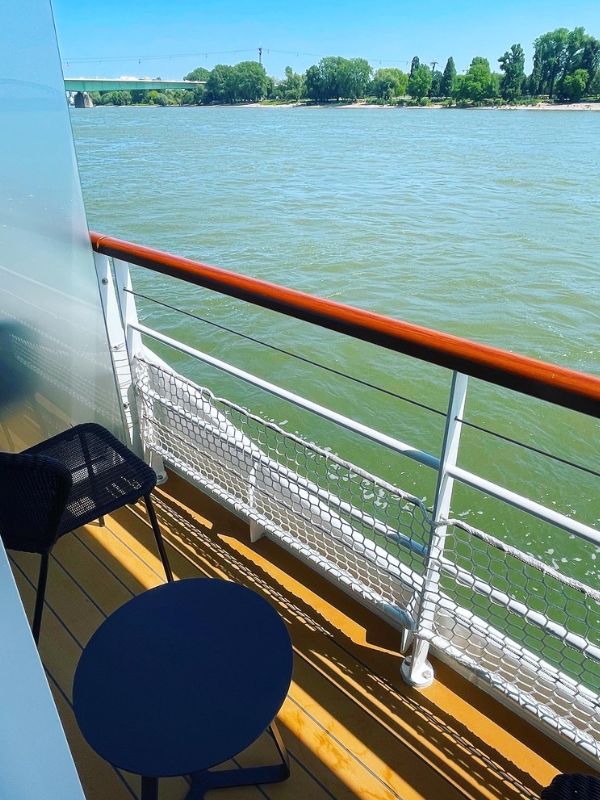 Cheaper Rooms
Another benefit of choosing Deck 2 is that the rooms are often cheaper, making it a great choice for budget-conscious travellers like myself.
As someone who prefers the simplicity (and safety) of an inside or ocean view room to a balcony room, Deck 2 is a smart choice. Not only do you get to save on your travel budget, but you also get a comfortable room with all the needed amenities. It's a win-win situation.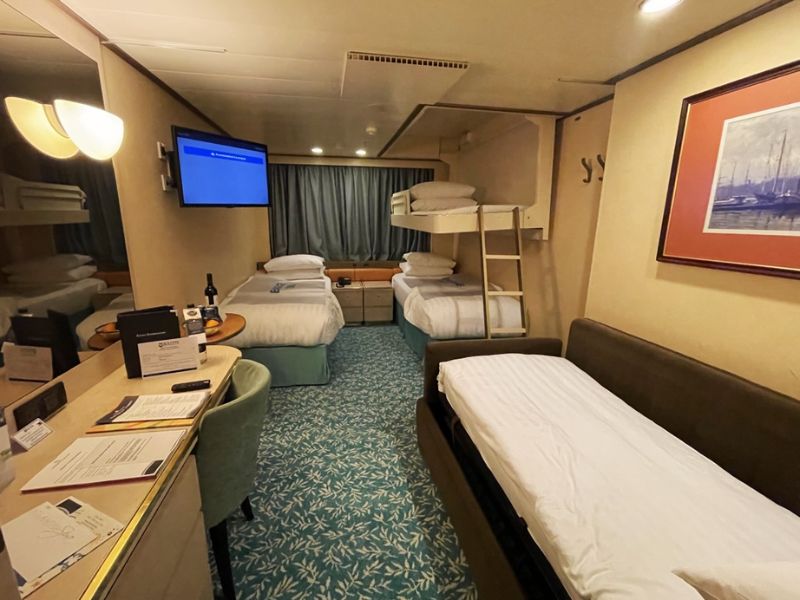 Proximity To The Gangway
Deck 2's proximity to the gangway makes embarking and disembarking the ship particularly convenient. When you get back to the ship after a long day's sightseeing, it's great to be able to embark on Deck 2 and walk just a few steps to your room to drop off your heavy bags.
This can save you a lot of time, especially on a busy cruise with multiple stops.
Is Deck 1 or 2 Better On A Cruise?
Choosing between Deck 1 and Deck 2 on a cruise ship is a matter of personal preference as both decks have their own advantages. Deck 1 might be located closer to the engine room, which can sometimes result in more noise. Deck 2 is usually closer to the gangway, making it easier to get on and off the ship during port stops.
The rooms on Deck 2 might be slightly more expensive than those on Deck 1. Neither deck is a bad choice, so I'd weigh up the pros and cons. But if both were the same price, I'd go for Deck 2.
On river cruise ships, the difference between Deck 1 and Deck 2 becomes much more apparent. Deck 1 rooms are mostly below the waterline, which means that windows are usually very small and located above shoulder height. On Deck 2, however, you'll have full-size windows and possibly even a Juiet or step-out balcony.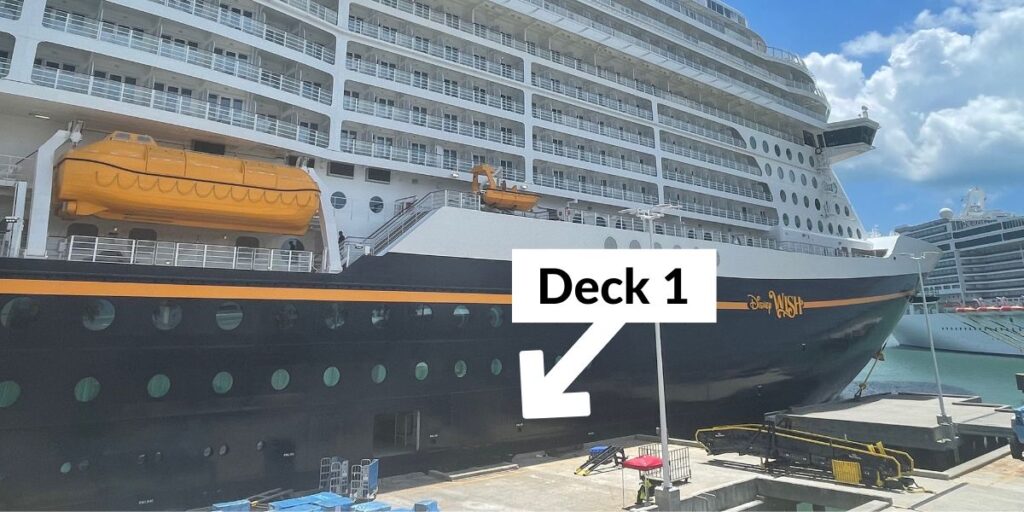 FAQs
Many cruisers have questions about specific cruise lines, and these are very valid questions as what you can expect from Deck 2 varies quite a lot. So here goes…
What Is Deck 2 on a Carnival Cruise?
On most carnival cruise ships (aside from the newest ones where Deck 2 is a crew deck) Deck 2 has only cabins. These may be inside cabins or have a porthole or ocean view. Some ships feature the Family Harbor Lounge on Deck 2, making this the ideal spot for families to stay.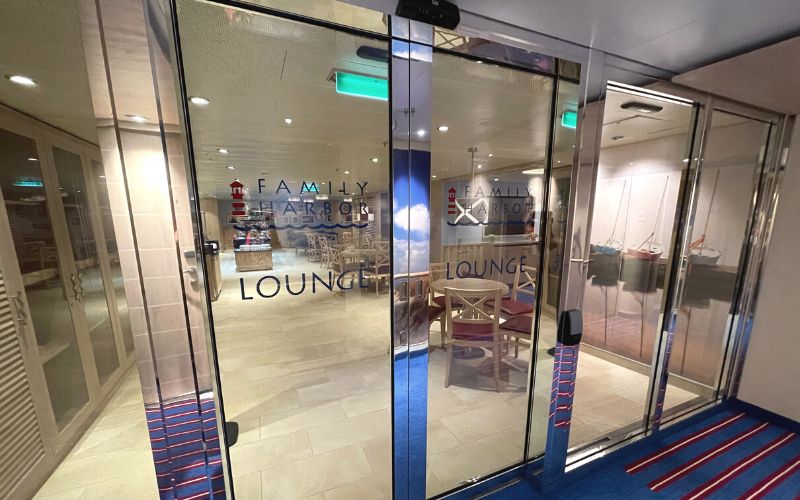 What Is Deck 2 on a Disney Cruise?
Deck 2 is a great deck to choose on Disney cruise ships. Deck 3 is where you'll find a lot of the facilities like the theatre, atrium and restaurants, so you won't have far to walk at all. On the newest ships, Disney Wish and Disney Treasure, the kids' club is on Deck 2, making this a really convenient place for families to stay.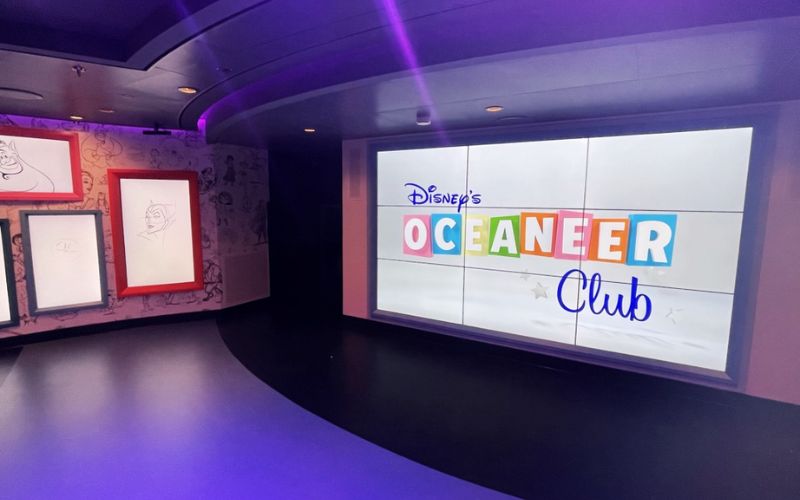 What Deck Level Is Best On A Cruise Ship?
Choosing the best deck level on a cruise ship often comes down to personal preferences. Different decks offer unique advantages and disadvantages, so it largely depends on what you value most during your cruise trip.
Higher decks, for instance, provide excellent ocean views and are close to pool areas and buffets. But they may also be more prone to the ship's movements, which could be a problem if you're sensitive to motion sickness.
If that's you, then read this guide to the best deck to avoid seasickness.
Additionally, rooms on higher decks can be more expensive. Lower decks are not only more stable, but rooms are often cheaper. Depending on the ship though, they might be further away from dining and entertainment venues, and noise from the engine and other machinery could potentially be an issue.
NEW DEALS JUST RELEASED!
Don't miss these hot cruise offers…
Related Posts: