Being stuck at home with kids in the school holidays can be hard, even more so if you're all sad to be missing cruising! However, even in lockdown, it's possible to enjoy a fun-filled virtual cruise without leaving your local area.
In this series of photos, fellow cruise lover Stephanie Atkinson and her family show how you can enjoy a virtual cruise at home…
And for more ways to deal with being stuck at home when you're itching to see the world, check out this cool article by Parenthood & Passports: 26 ways to feel like you are traveling even when you can't
Embarkation Day
Tonight we have embarked on Sycamore Cruises first Ship – the Sycamore Fantasy, whose Maiden Voyage starts tonight – leaving the Port of Leyland and heading for France.
First impressions of the cabins are that they are nice and spacious and we love what they did with the towels! We have an action-packed itinerary planned over the next few days and the kids are super excited! All aboard!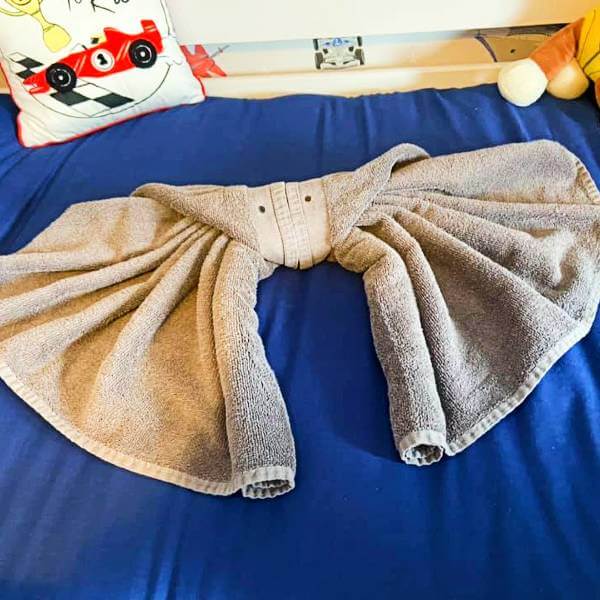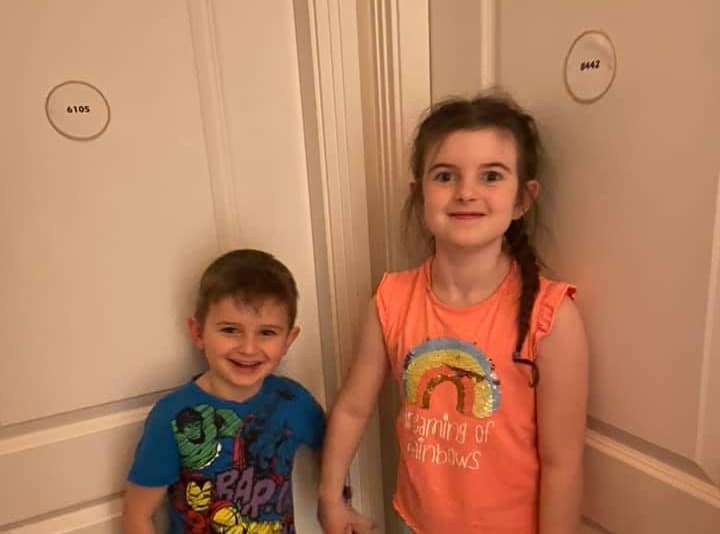 ---
Day Two – France
Breakfast by the Eiffel Tower and Arc De Triomphe, complete with French music in the background this morning was a lovely start to our day in France!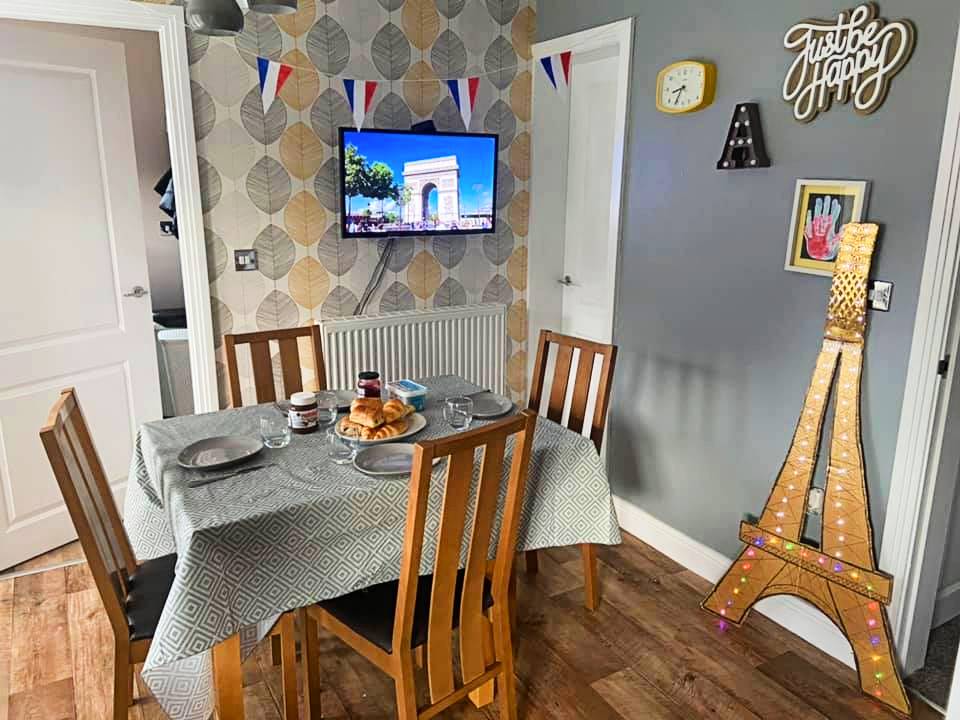 We headed out early on to explore the area on a five-mile bike ride, Tour de France style.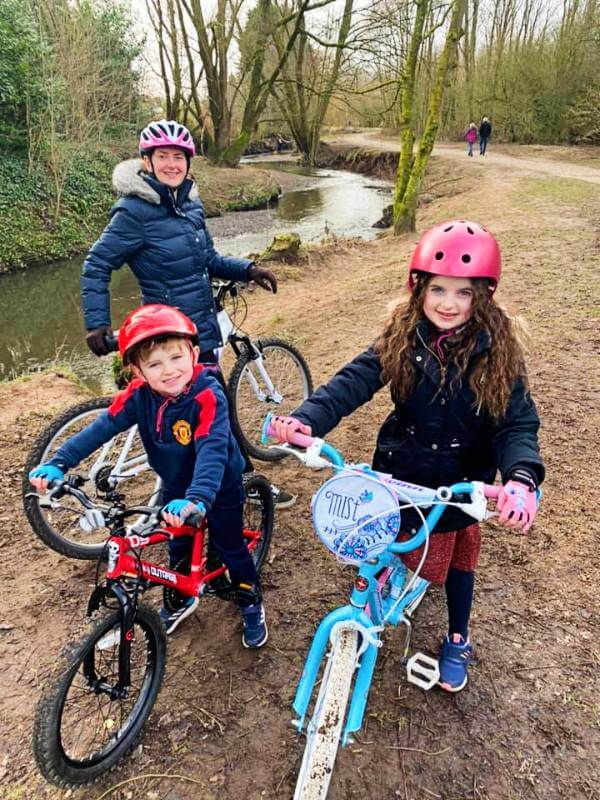 In the afternoon we enjoyed a 'build an Eiffel Tower' competition with pink wafers.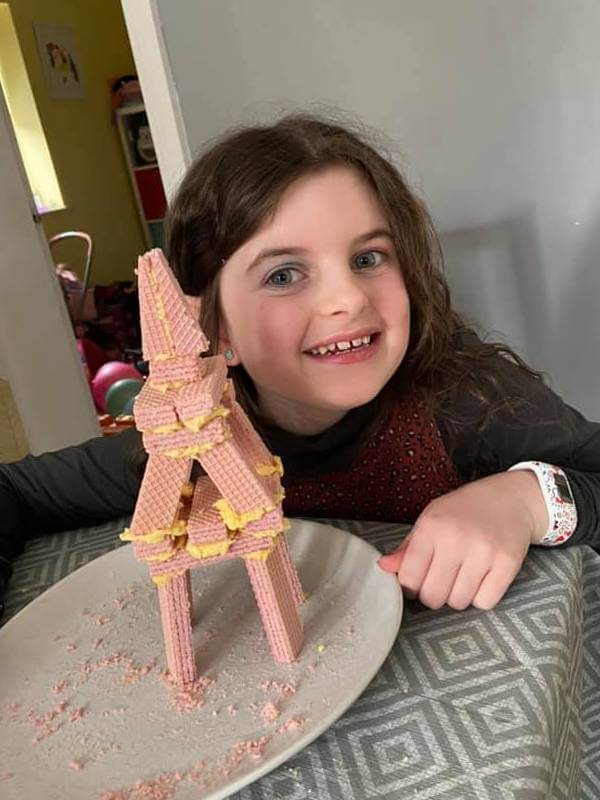 Next, we did a VR tour of the city, played some games and came across the cutest French boy offering baguettes, and the most beautiful mime artist!
The kids didn't fancy the speciality restaurant tonight – apparently, snails and frogs legs don't sound too nice! So we went to the international buffet restaurant instead!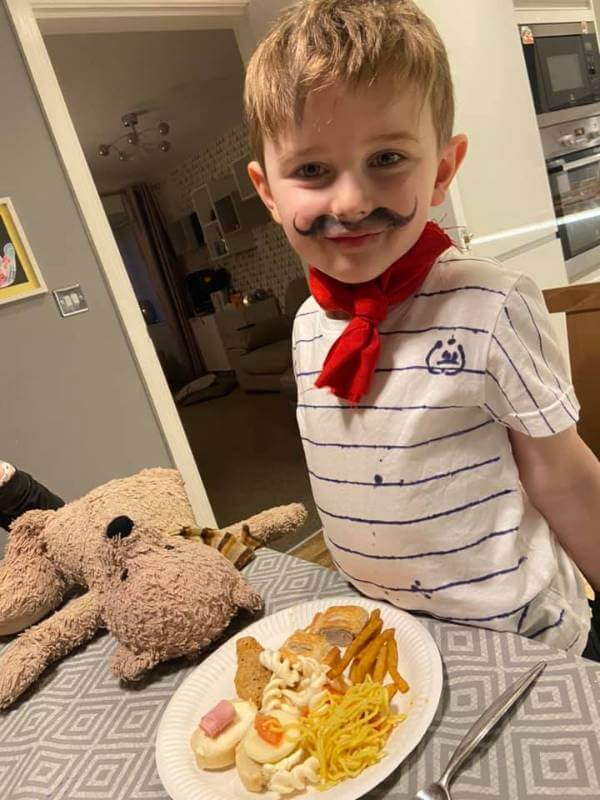 Au revoir, France! Next stop… Spain!
---
Day Three – Spain
Hola from Spain!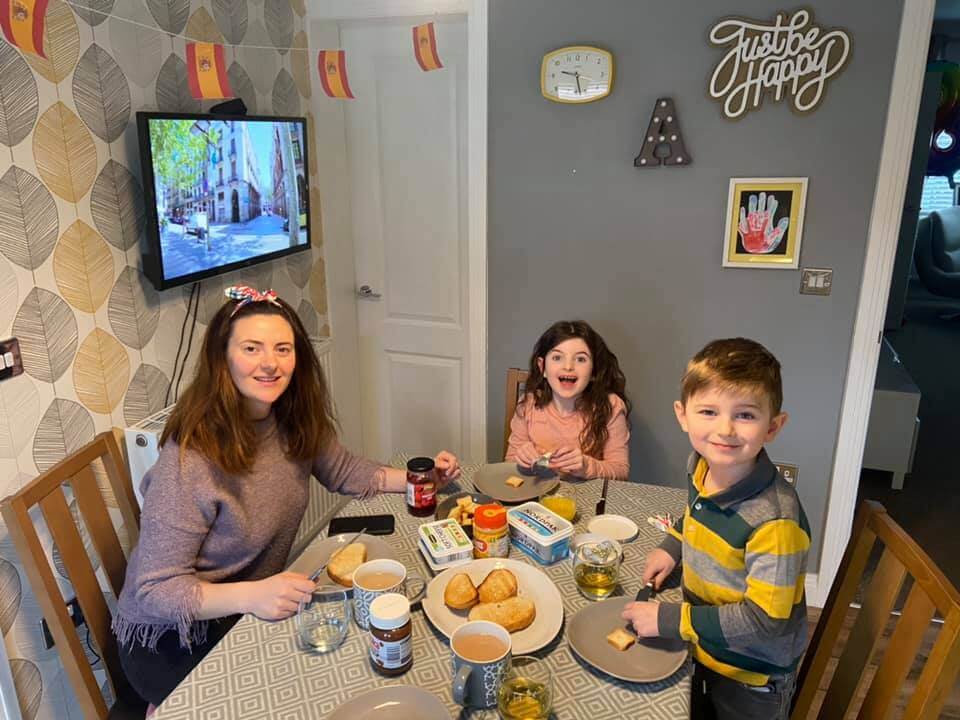 After a delicious buffet breakfast on the ship, we headed straight for the nearest beach.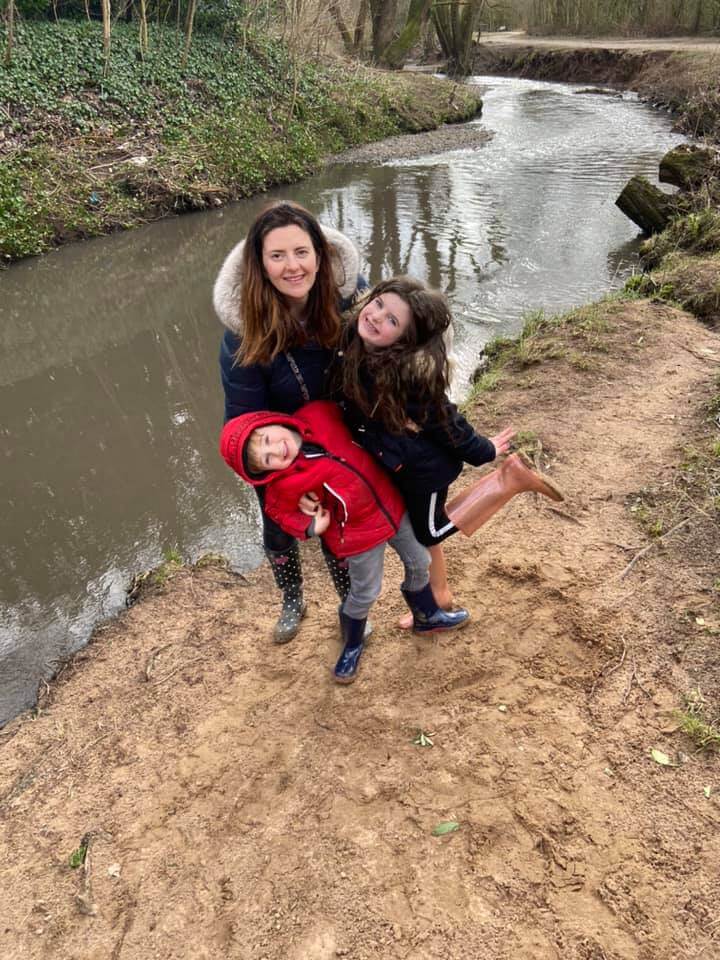 We then headed back to the ship to take part in a Picasso-inspired painting class.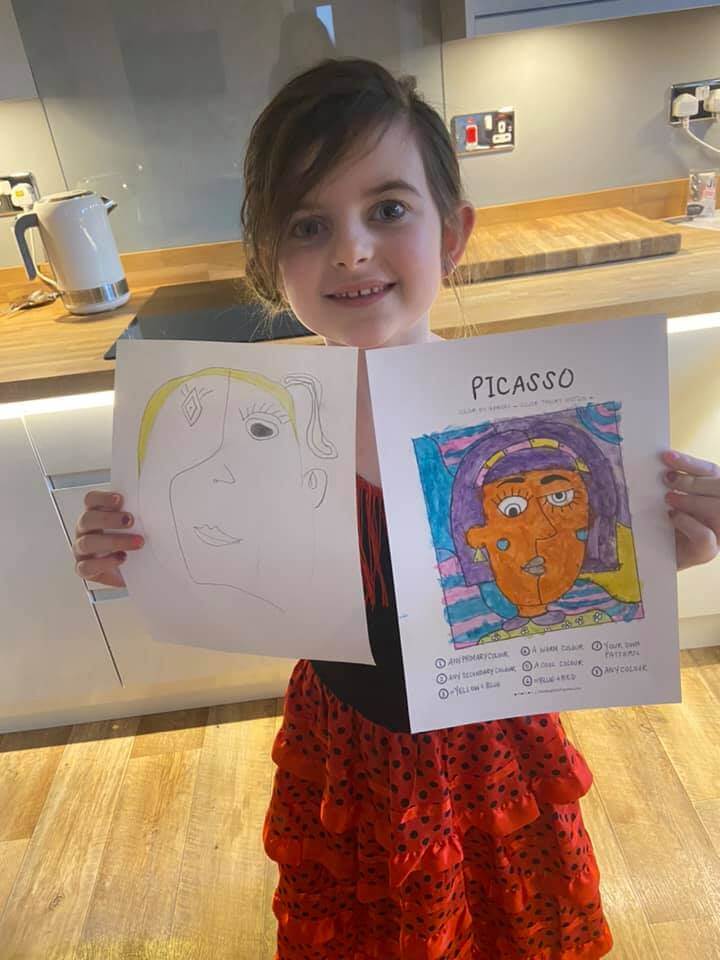 In the evening, we enjoyed a Flamenco dancing class…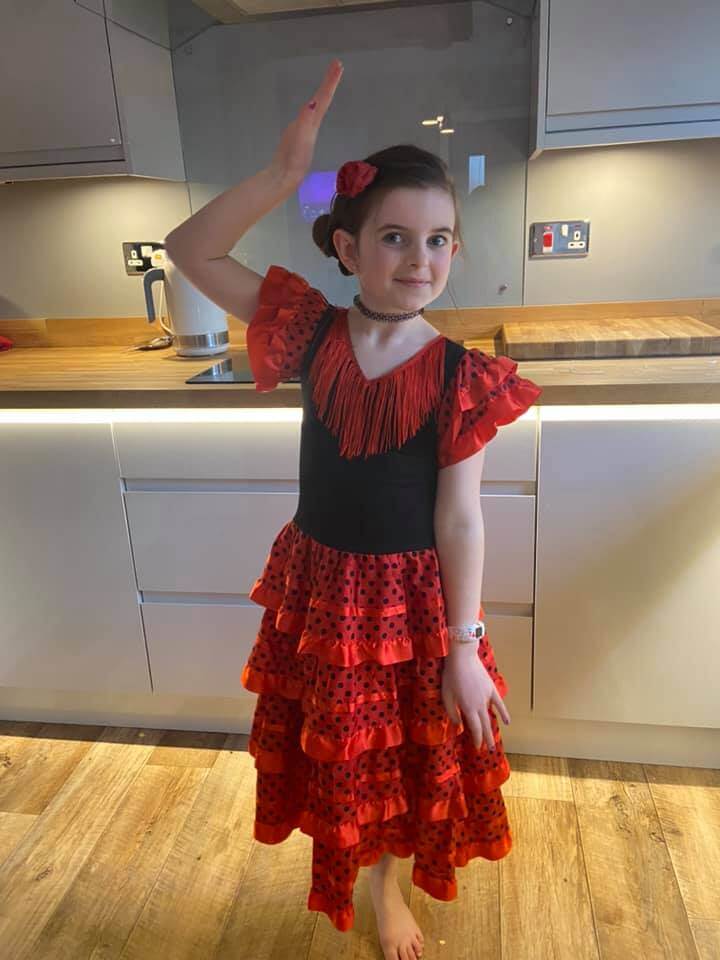 Before enjoying a lovely Spanish meal of tapas, followed by churros.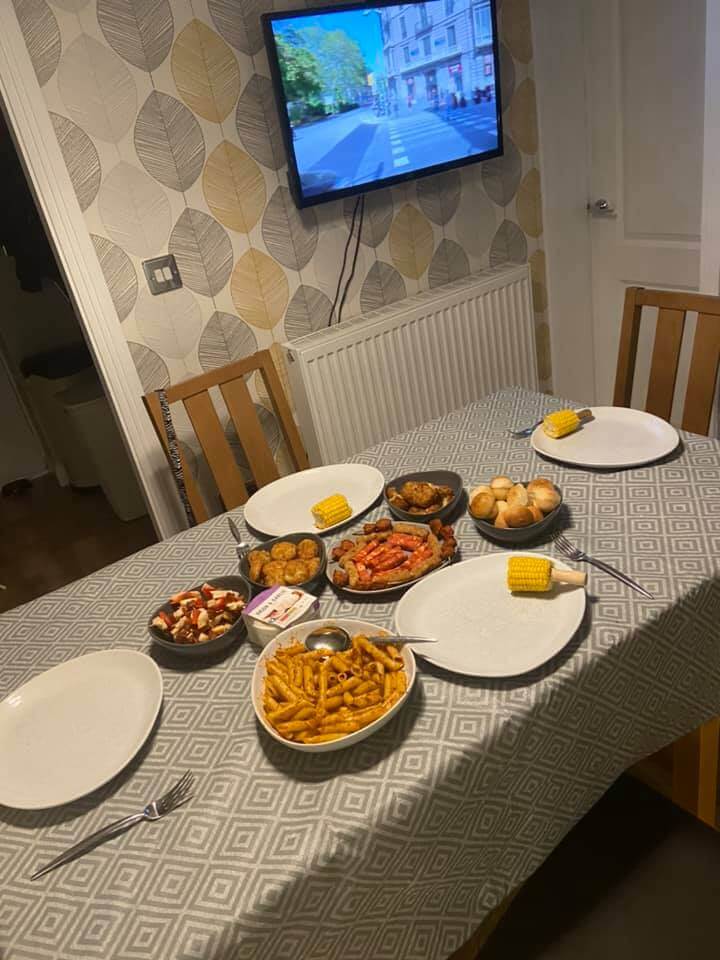 Now it's time to say adios to Spain. Next stop… Italia!
---
Day Four – Italy
This morning we arrived in Venice. After breakfast, we went to an art class and made carnival masks.
When we got off the ship, we headed to Venice's Grand Canal…
Where, of course, we had to stop for gelato!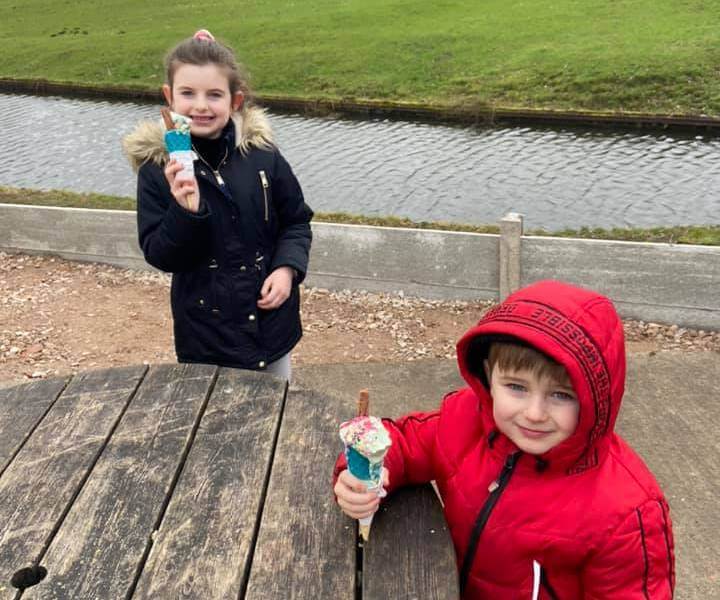 Back to the ship, where in the kids' club we enjoyed making the leaning Tower of Pisa out of toilet rolls and played a game of Gran Turismo.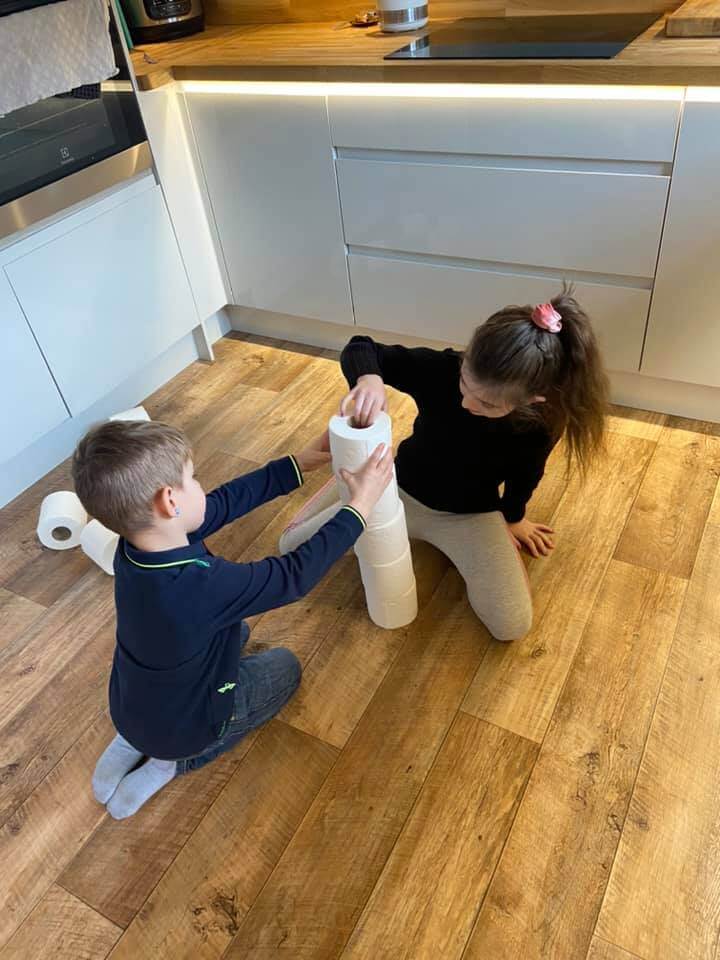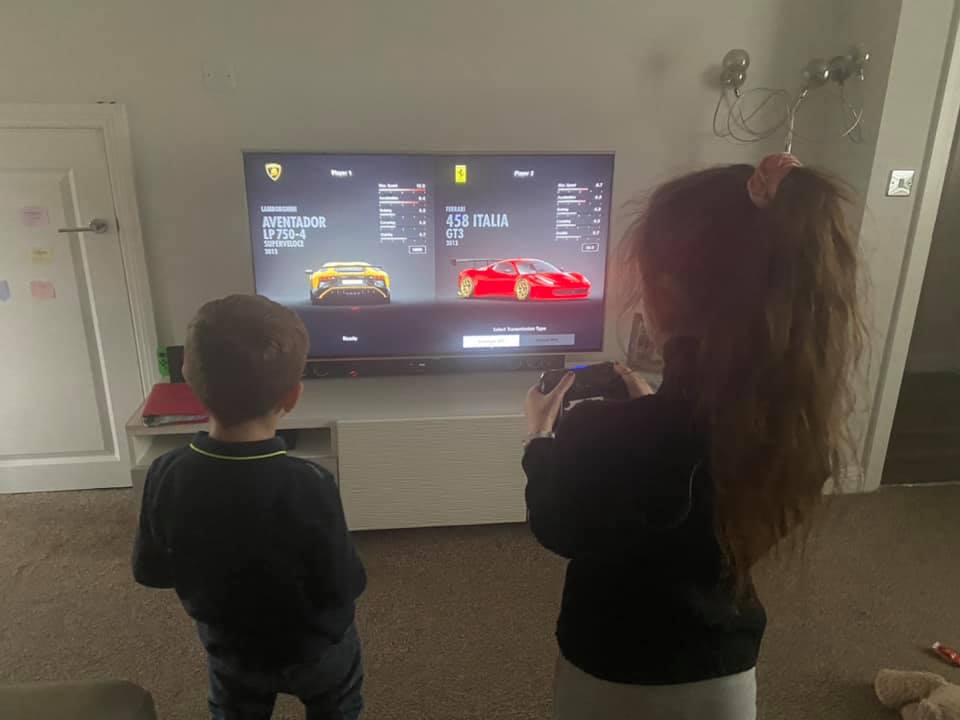 Next up, the kids enjoyed an Italian cooking class…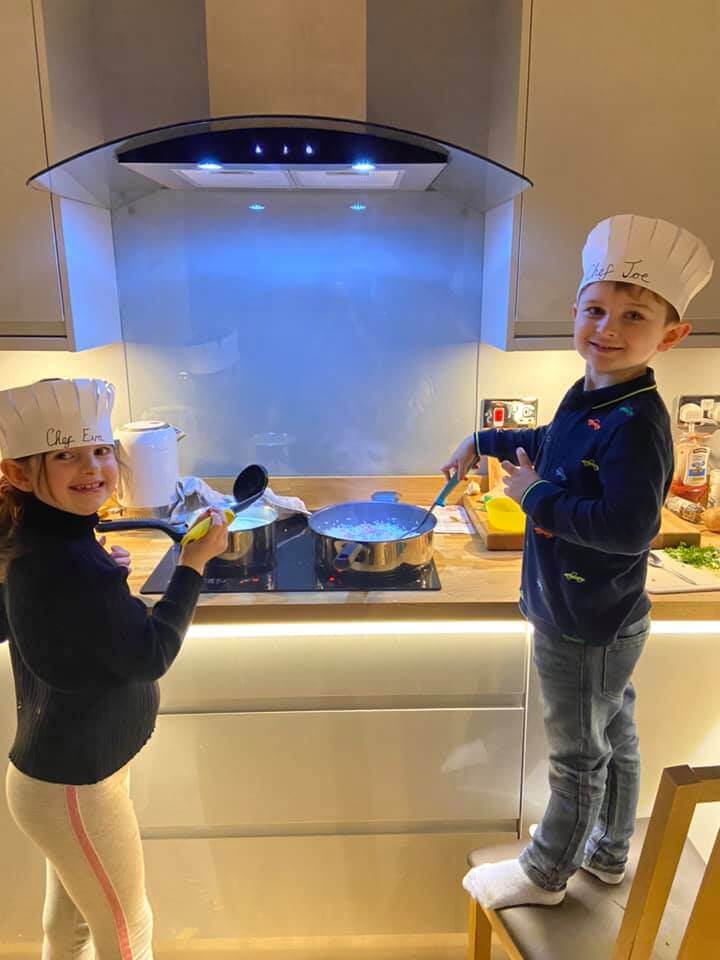 Before tucking into an Italian meal. With well-deserved Prosecco for mum, of course!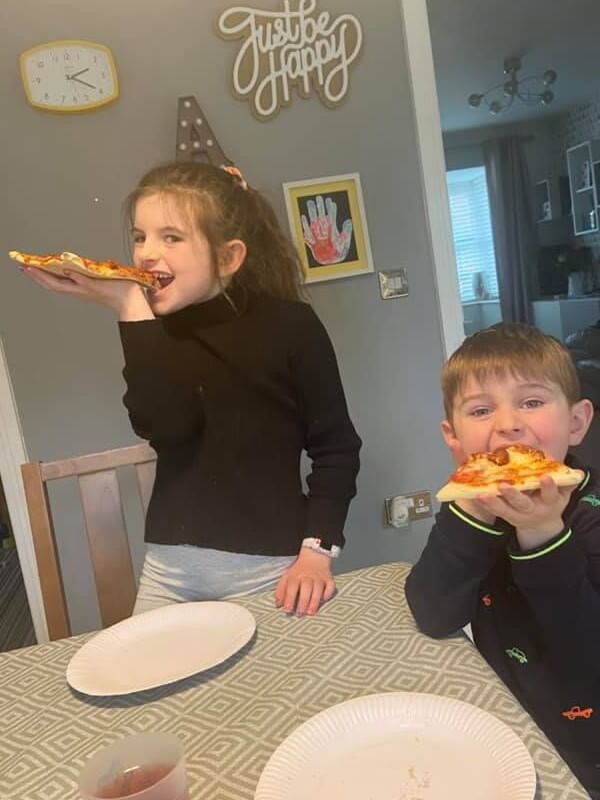 ---
Day Five – Sea Day
Our final day aboard the Sycamore Fantasy was at sea as we made our way back to Leyland. We spent some time in the pool this morning followed by a trip to the spa.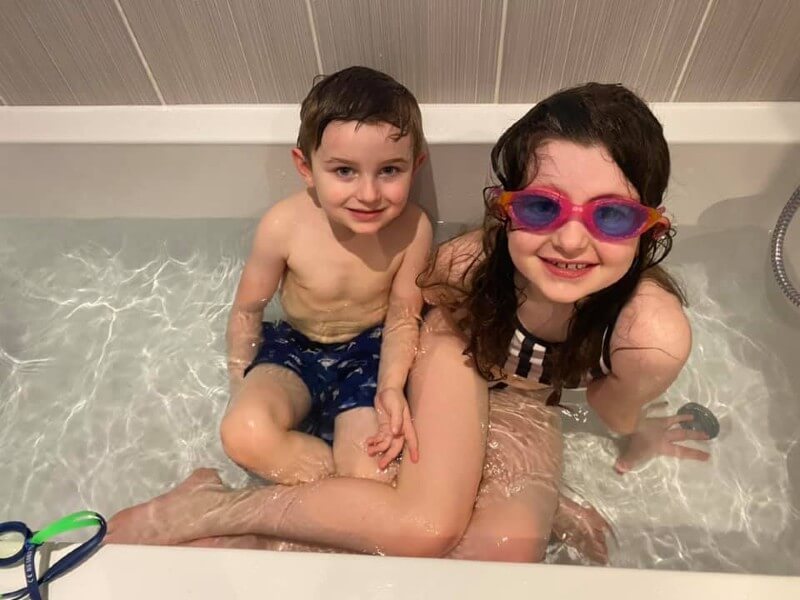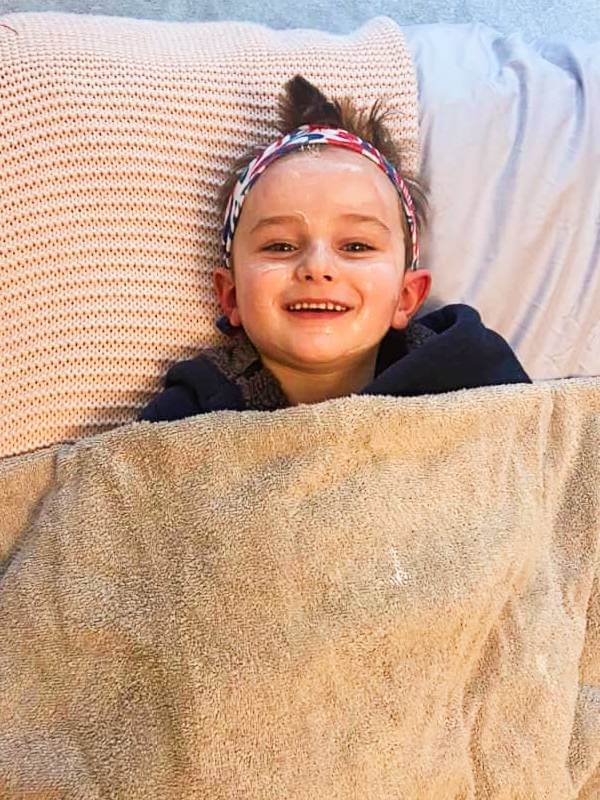 In the spa, we enjoyed facials, hand and feet massages and a foot spa, followed by cocktails.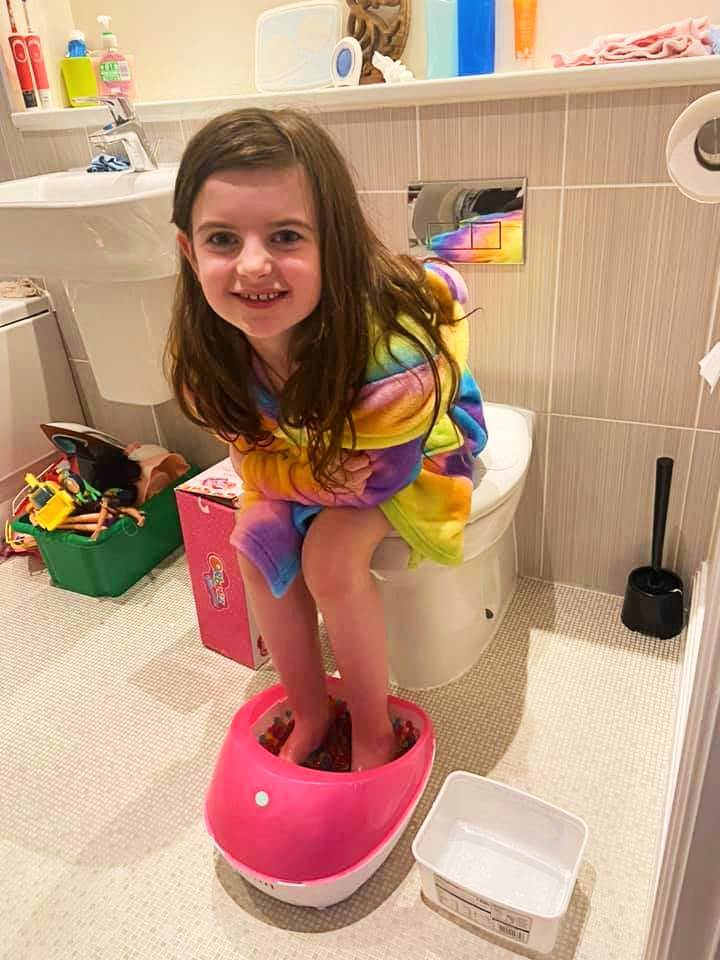 The final evening of the cruise was formal night and it was lovely to get all dressed up for a delicious three-course meal.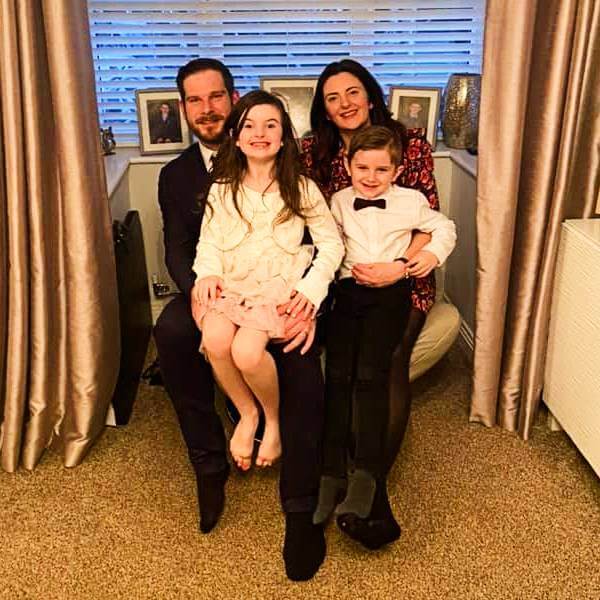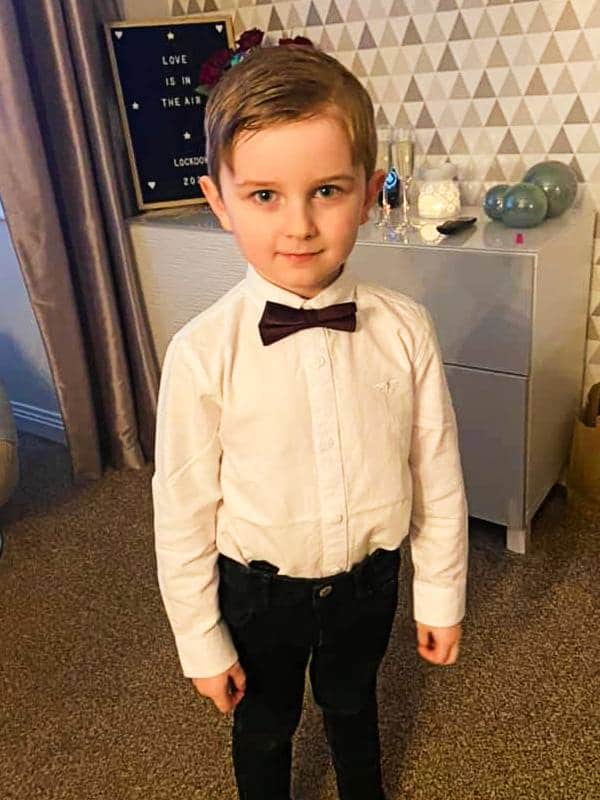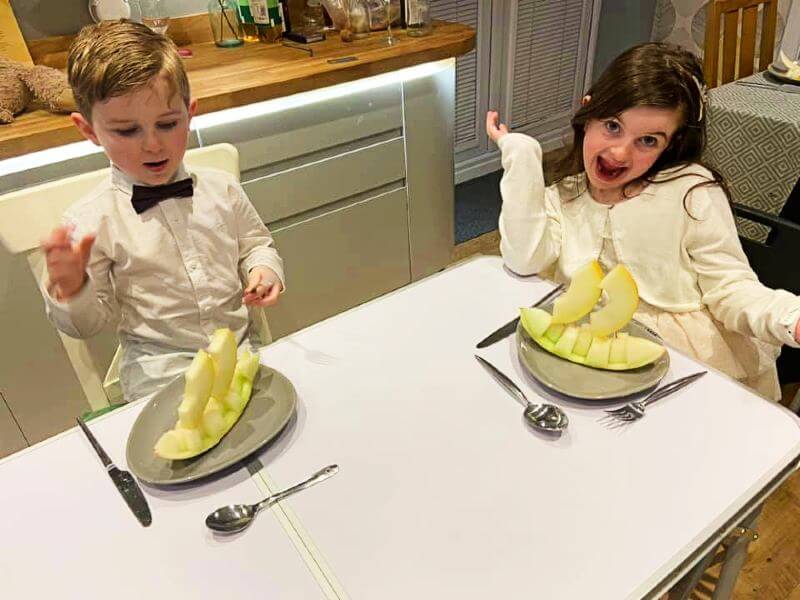 We finished our final night on-board with a disco in the kitchen.
To conclude
I'm incredibly impressed by Stephanie's virtual family cruise, it looks almost as good as the real thing! I hope that these photos have inspired you to create your own virtual cruise at home. A cruise is such a wonderful experience for kids, even if you don't have the luxury of a real ship!
Thank you to Stephanie for allowing me to publish these photos.
Related posts: