Virgin Voyages has regrettably had to push back the launch of the Brilliant Lady, due to be the fourth ship in the cruise line's fleet.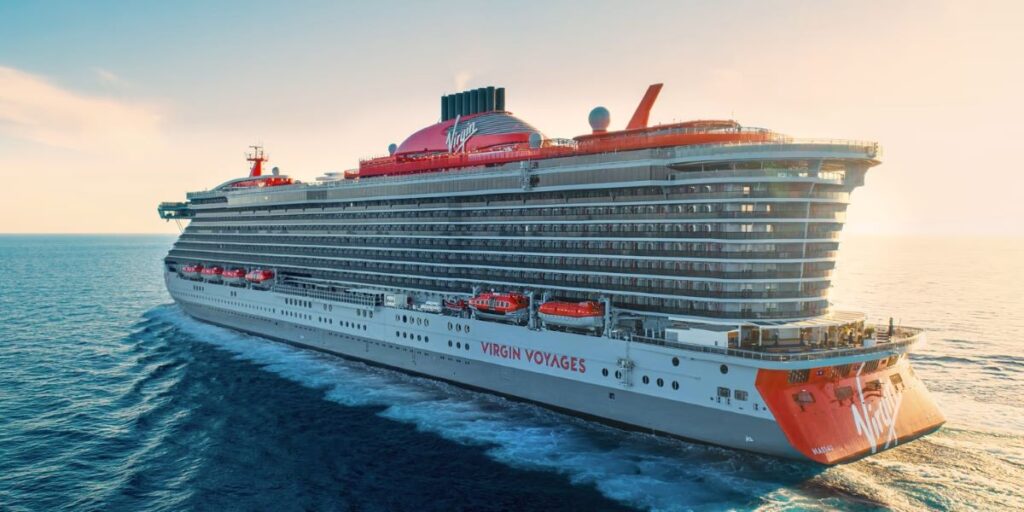 Originally due to enter service in December 2023, problems with staffing, supply chain and construction mean that she has been delayed by at least five months, although a new date for the launch hasn't been confirmed.
As it stands, the cruise line has cancelled all sailings on the ship from December 2023 until April 2024, but there's no guarantee that the ship will be ready by this date. Virgin Voyages has stated that it is still evaluating potential new launch dates.
At the time of writing, the refund policy hasn't been confirmed for guests affected by the cancellations, although full refunds are expected. Guests have been offered alternative sailings on Scarlet Lady and Valiant Lady, if they wish to transfer their booking.
Further Investment
It's not all bad news for the cruise line, which this week also announced a deal had been closed to raise $550 million in capital to help with the global growth of the brand.
It's not clear how this new capital will be used yet, but it may accelerate plans for further additions to the fleet once the issues surrounding Brilliant Lady have been resolved.
There's also been a change at the top of the company – former CEO Tom McAlpin has stepped aside and transitioned to the role of Chairman of the Board of Directors, with Nirmal Saverimuttu taking over as CEO.
Related Posts: