Princess Cruises has added some new perks to both the Princess Plus and Princess Premier packages, without increasing the cost.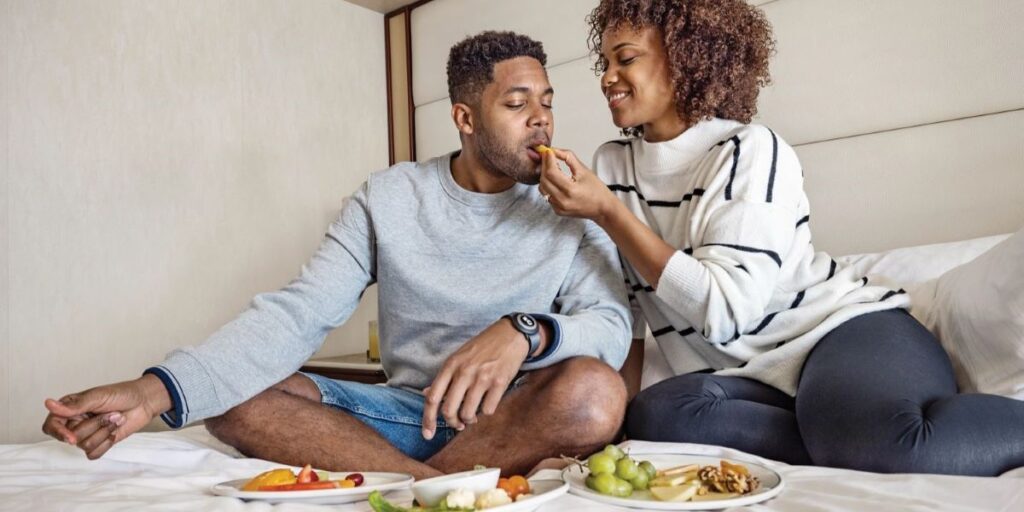 The new perks offer more choices for dining, make embarkation a smoother process and make room service that little bit cheaper too.
Beginning on sailings from 12th August 2023, guests can now enjoy:
OceanNow dining options, worth $14.99 per guest
Express 'Green Lane' access for embarkation
Free room service delivery, worth $5 per delivery
OceanNow is Princess Cruises' on-demand, location-based delivery service. In a nutshell, it means that guests can order a range of food items for delivery, wherever they are on the ship – by the pool, sat in a lounge etc.
Normally this has a one-off activation fee of $14.99 per guest, but now Plus and Premier cruisers can enjoy this for no extra charge.
The Green Lane embarkation is a service that allows guests to use the Princess smartphone app to check in before they sail, providing all their travel documents.
With the Ocean Medallion now being sent to Plus and Premier guests' homes in advance too, it means guests can walk straight onto the ship when they embark.
And the final new benefit is free room service delivery. Guests can order as frequently as they want without paying the usual $5 for delivery.
Princess Plus and Princess Premier are optional packages that guests can choose when booking their cruise.
They include drinks packages, WiFi internet access, and gratuities. The packages were also upgraded earlier in 2023 to include premium desserts, fitness classes, juice bar access, and more.
Related Posts: