Did you know that if you're a shareholder in Princess Cruises, you can enjoy some benefits on every sailing you take?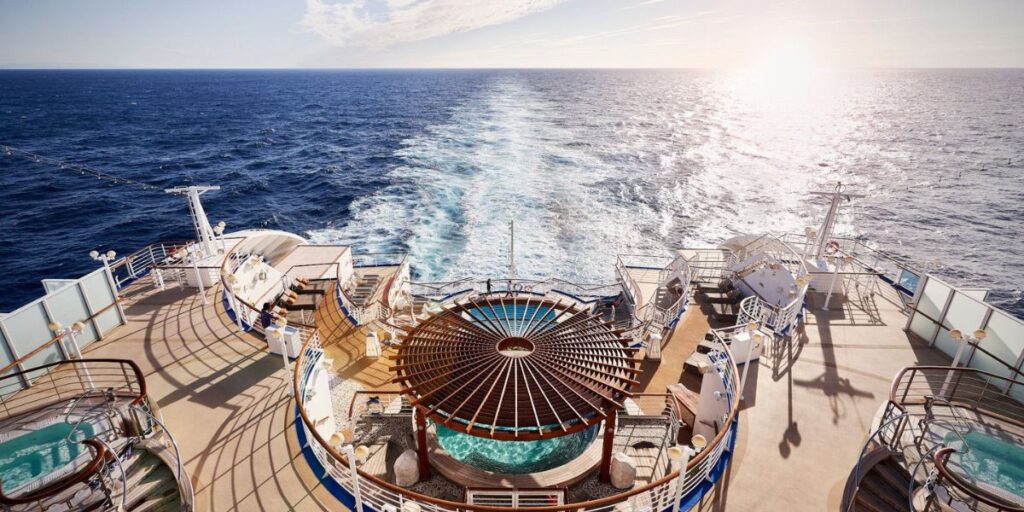 Technically, you can't actually be a shareholder in Princess Cruises, I should clarify. Princess Cruises is part of the larger Carnival Corporation, so there's no such thing as Princess Cruises stock – if you want to get involved, then you'd need to buy shares in the group.
But that means you can enjoy the same perks on any cruise line within that group. What are those perks? And how do you claim them? Let's take a look…
What Benefits Do You Get With Carnival Shares?
If you own 100 Carnival shares or more, you can enjoy Princess stock benefits of onboard credit every time you sail. The amount that you get is as follows:
$250 (or £150) of onboard credit per stateroom on cruises of 14 days or longer
$100 (or £60) of onboard credit per stateroom on cruises of 7 to 13 days
$50 (or £30) of onboard credit per stateroom on cruises of 6 days or fewer
That 'per stateroom' part is key, because if you and your partner were both to invest in Carnival shares, and then you booked a stateroom together, only one of you could claim the Princess Cruises shareholder benefits.
There are a few other terms as well – you can't use it in combination with any other shipboard offer, and it's not transferable to anyone else. You also can't use this free credit in the casino or to pay for gratuities charged to your account.
However, the perk is available on every single sailing you take, and on any cruise line that is a part of the Carnival Group. So you won't just enjoy this on Princess Cruises sailings, but also if you were to cruise with:
Aida Cruises
Carnival
Costa Cruises
Cunard
Holland America Line
Princess Cruises
P&O Cruises
Seabourn
If you're sailing on an Australian cruise, you get the same amount as the US dollar values but in Australian dollars. If you book your cruise in the UK, you will get £150, £60 or £30 of credit and finally, if you're sailing on a European cruise with either Costa or AIDA, you get €200, €75 or €40.
| Cruise Line | 14+ Days | 7-13 Days | Up to 6 Days |
| --- | --- | --- | --- |
| US Cruise Line | $250 | $100 | $50 |
| UK Cruise Line | £150 | £60 | £30 |
| Australian Cruise Line | $250 | $100 | $50 |
| European Cruise Line | €200 | €75 | €40 |
Since I mentioned the benefits of buying Carnival shares in my weekly email, I've had lots of people email me to say that they've also bought shares and are happy to receive the free onboard credit. Like this one…
"We took your advice and bought 100 Carnival shares which cost £550. Two Cunard trips gave us £250 each extra onboard spend and another gave us $200 (£175) total £675, also the shares have gone up £175. Best investment I've ever made, thankyou, keep up the good work."

Robert and Veronica Dennehy
How To Buy Carnival Shares
To buy shares in any company, you'll typically need to use a stockbroker. This can be either a human being or an online platform. There are various fees involved with this, but an online platform is usually the cheapest and easiest way.
I can't advise you which is the best, but I personally chose to buy my Carnival shares through an investing platform called etoro. I chose this one because it is one of the most popular platforms with 20 million registered users and has great reviews and low fees.
I've been very happy with my share-buying experience and found it really easy to do.
(eToro is a multi-asset investment platform. The value of your investments may go up or down. Your capital is at risk.)
Read more: Should You Invest In Carnival Corp?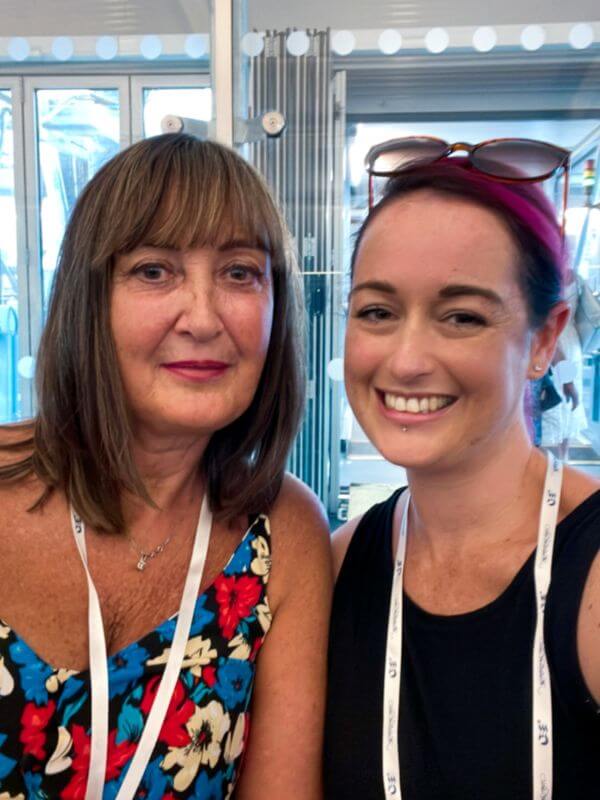 How To Claim Carnival Shareholder Benefits On Princess Cruises
In order to claim your Carnival shareholder benefits for a Princess cruise, you need to provide a number of details either to the cruise line, and you have to do so no later than four weeks before you sail.
The details you need to provide are:
Your legal name
Your booking number
Your ship and sailing date
Proof of your stock ownership
If you don't provide these details in time, your account won't be credited for your sailing and you miss out.
You can mail your details to the cruise line at Customer Solutions, 24303 Town Center Drive, Suite 200, Santa Clarita CA 91355. Or you can fax them to +1-661-753-0180, or email them to [email protected].
You need to do this for every Princess cruise you book, but that means that as long as you are a shareholder, you get the benefit every single time you cruise.
To claim my onboard credit each time I book a cruise, I simply take a screenshot from etoro that shows that I own 100 shares and send it to Carnival. I then receive an email like the one below to say that my claim has been accepted…
To Conclude
Owning shares in a cruise line is not without risk. But if you want to invest your money into your favourite cruise line, or rather their parent company, then you can enjoy free money to spend every time you cruise.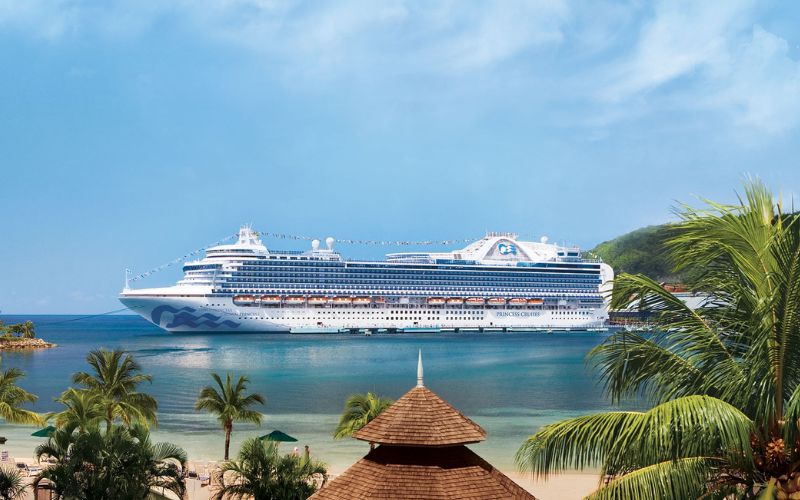 If you're already an investor in Carnival Group or you're considering it, make sure you apply for your free spend to get your Princess shareholder benefit. Those extra funds could pay for a meal, or even your entire drinks during your voyage, so it's worth the effort to provide your details.
NEW DEALS JUST RELEASED!
See the latest Princess Cruises offers…
Related Posts: