P&O Cruises has announced three special lifestyle-themed cruises that feature special events and guests aimed at health and well-being.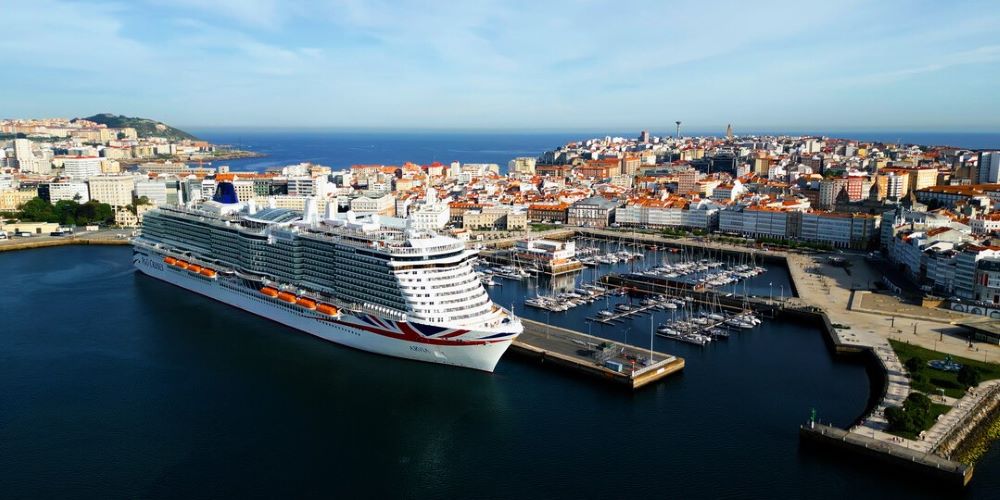 The cruise line is bringing in various specialists for the itineraries who can help guests to better look after their physical and mental health.
It follows a survey conducted by the cruise line, which showed that only one in five British people are spending even just 30 minutes on self-care every week. The survey also highlighted how most people feel tired, stressed and that they aren't getting enough sleep.
Headlining the cruise will be Cherry Healey, a TV celebrity and women's health advocate. Kat Farmer is another big name, renowned as a fashion stylist.
They'll be joined by more guests for the cruises, including Hannah Martin, a make-up artist; Sarah Gorman, a fitness educator and presenter; and Sam Pelly, who is a specialist in meditation.
I'm so thrilled to be bringing everything I've learned over the past 15 years working in the wellness space to a series of workshops curated specifically for P&O Cruises guests. From how to get great quality sleep, to the best skin of your life, to knowing which of the latest supplements to take and why, we will be sending people home feeling refreshed, rejuvenated and feeling their absolute best.

Cherry Healey
The specialists all have extensive experience in their respective fields:
Healey is the host of "10 Years Younger" on Channel 5, while she also produces programming for the BBC
Farmer is a leading author in the fashion world
Martin has worked with many major clients, including Helen Mirren, and wrote the bestseller "Makeup"
Gorman has 20 years of experience as a personal trainer and health educator.
Pelly is a working coach for breathing and meditation.
The three cruises all take place in 2024. Here are the details:
27th January 2024 on Iona – Southampton round-trip to the Canary Islands
2nd March 2024 on Iona – Southampton round-trip to the Canary Islands
12th May 2024 on Arvia – Southampton round-trip to the Western Mediterranean
Related Posts: