A video has been circulating on social media showing a couple of pier runners that were left behind at the port of Bari last week.
What made this incident more interesting was the pleas shouted by the guests, who were late making it back to the MSC Splendida.
The ship had already raised the gangway and started to move when the couple arrived at the port.
The man shouts, in Italian, "Is the captain there, please? Captain, wait for us please! You can do it if you want to!"
Of course, it isn't possible for a ship to stop and reverse in such a manner, and for the ship to wait for them would have messed up the schedule, putting their next port arrival time at risk.
In rare cases ships may wait for passengers once they have departed, if they are able to secure a tender boat to get there. But usually when anyone is this late back to the ship, they're getting left behind.
I am very sorry for the episode. They tried to ask the ship to turn back or at least to stop operations. Obviously it is impossible for cruise ships that have limited times and are also very expensive operations.

President of the Port System Authority of the Southern Adriatic Sea
I've made a video of some pier runners before – it's been viewed over 30 million times on Instagram! See it here:
On my latest cruise on Fred. Olsen's Bolette, a couple also missed the ship in one of the ports. We thought that they had been left behind, but later learned that they had been able to hitch a ride on the pilot boat and rejoin the ship just after it set sail! Very lucky!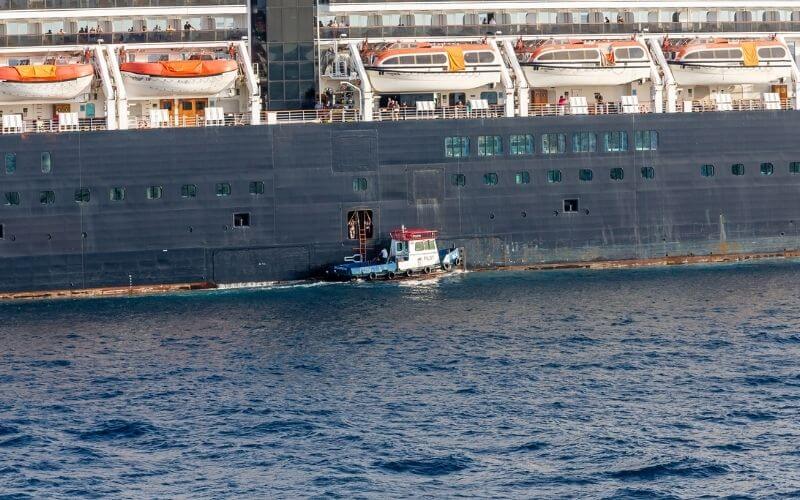 Related Posts: