If you're planning a cruise from Southampton and live more than a couple of hours away, then I would advise that you consider travelling down the day before. After all, the last thing that you want is to get stuck in traffic and worry about missing the ship!
But that's not the only reason to arrive into Southampton ahead of time. This maritime city is a wonderful place to spend a day or two, with so many fun things to see and do. The city is very walkable, and all of the places on this list are located within a 15-minute walk of each other.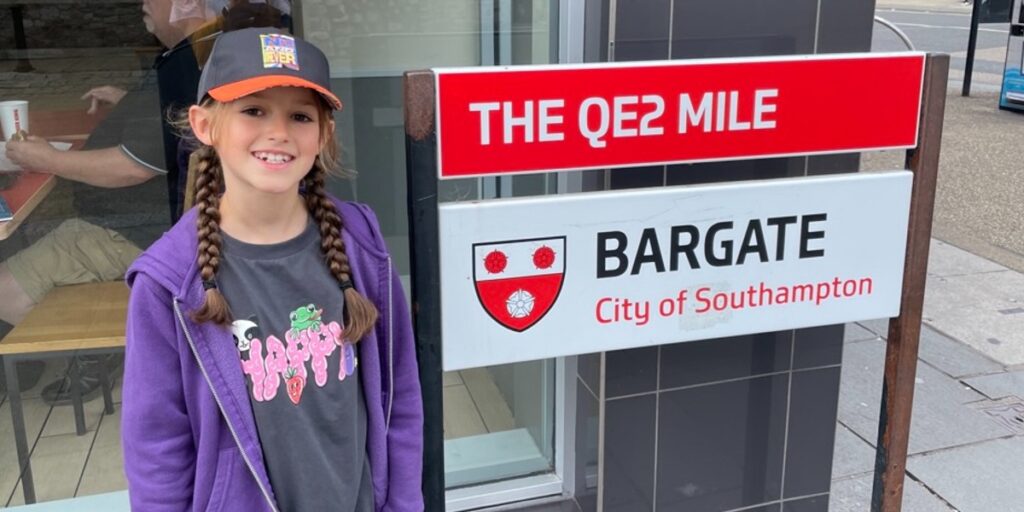 So, whether you have a morning to kill in Southampton, or want to plan a whole weekend before your cruise, these are the places to add to your list.
I'd also recommend that you check out VisitSouthampton.co.uk to see what events are on during the dates you'll be visiting.
1. Sea City Museum
If you only have time to do one activity while you're in Southampton, then a visit to the Sea City Museum is a must.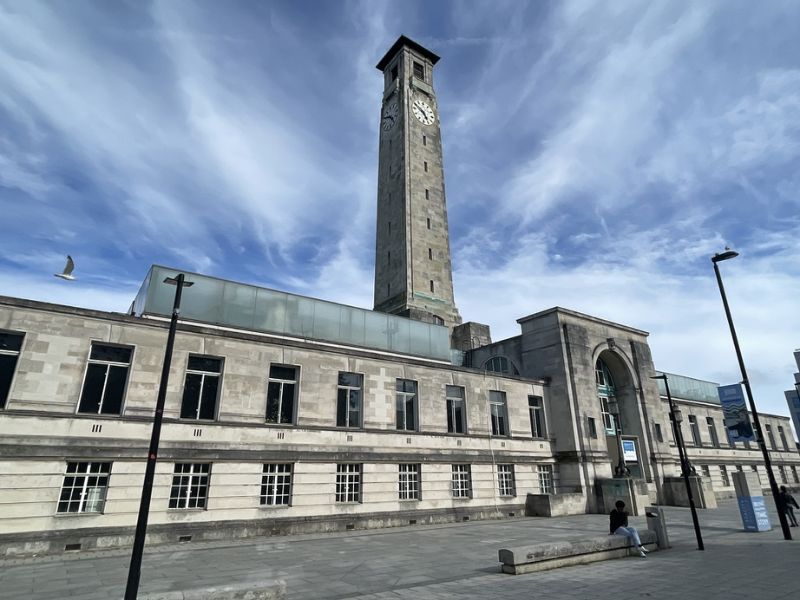 Not only is it one of the world's best Titanic museums, but it also features a range of other exhibitions that delve into Southampton's maritime past, including its role in the world wars and its long history as a port city.
Children will love the old-fashioned arcade games that you can play for 20p or 50p a go. They can also dress up in the types of clothes that people on the Titanic would have worn.
The museum is very-much focused on Southampton and showcases how important the maritime industry has always been for the people of the city. The recordings of people who survived the Titanic or had family members on board are very moving.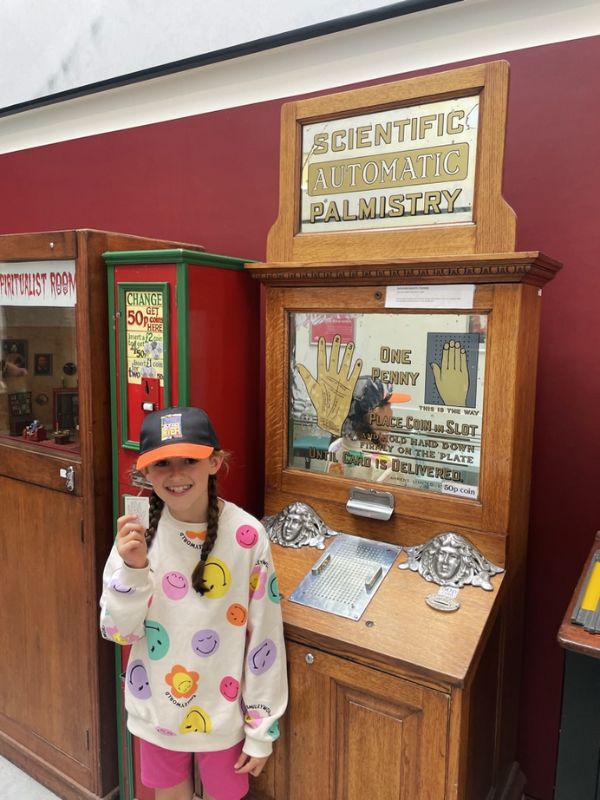 2. Southampton City Art Gallery
Southampton's art gallery is free to visit and is a wonderful place to spend an hour or two. It boasts an impressive collection of British and European art spanning over six centuries, including works by famous artists like Sir Peter Blake, Henry Moore, and J.M.W. Turner.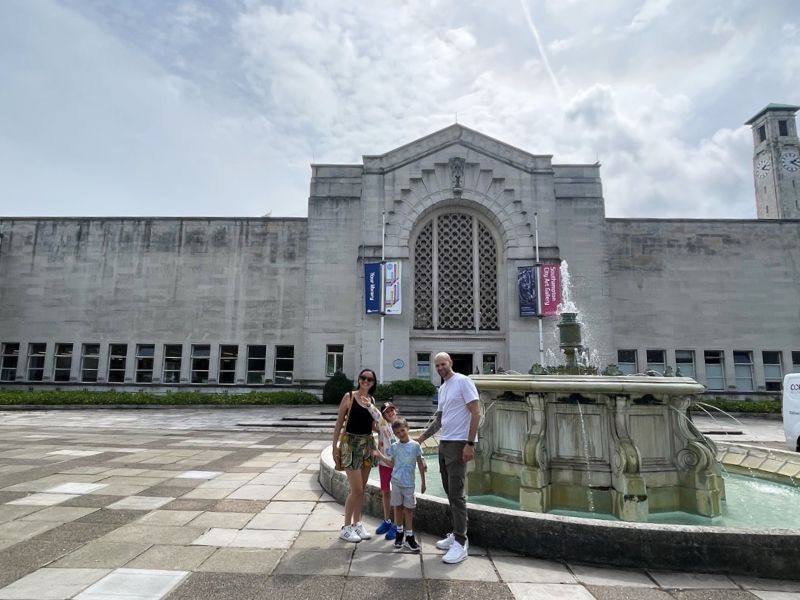 Whether you're interested in modern art, historical pieces, or works by local artists, you'll find plenty of interesting works of art to admire.
Children will love the room where you can draw a portrait and add it to the gallery on the wall.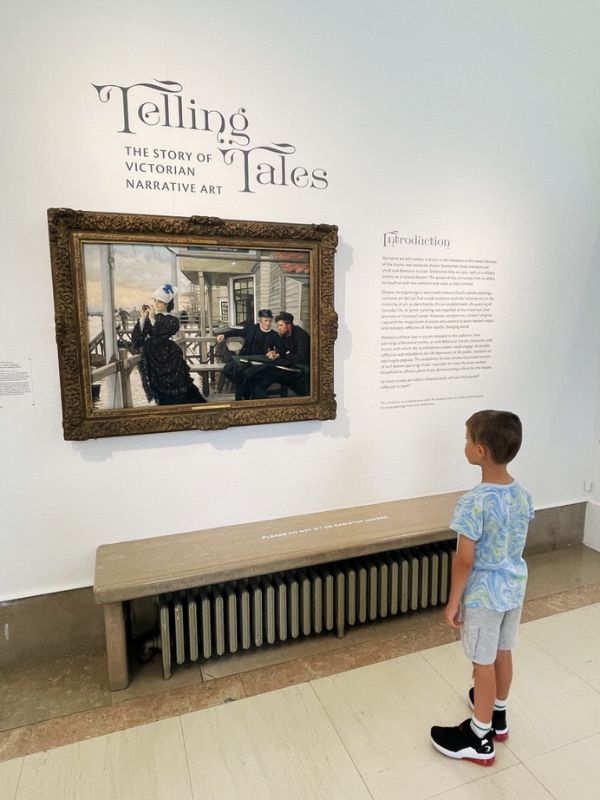 3. God's House Tower
God's House Tower offers a fascinating blend of history and contemporary culture. Originally built in the late 13th century as a defensive fortification for the medieval town, the structure has served various functions over the years, including being a jail and a museum.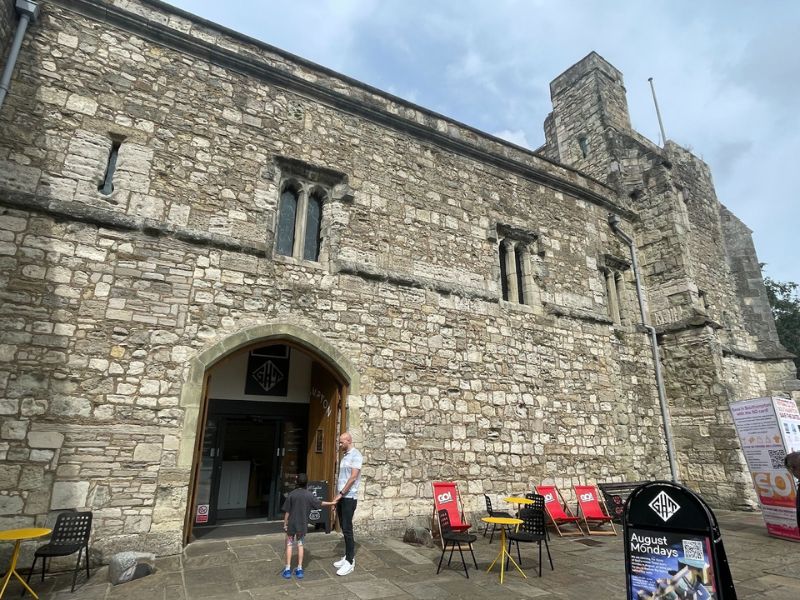 During your visit to God's House Tower, you can learn about Southampton's rich history, see the art exhibition on the top floor (these change regularly) and then head up to the rooftop to admire the incredible views over the city and harbour.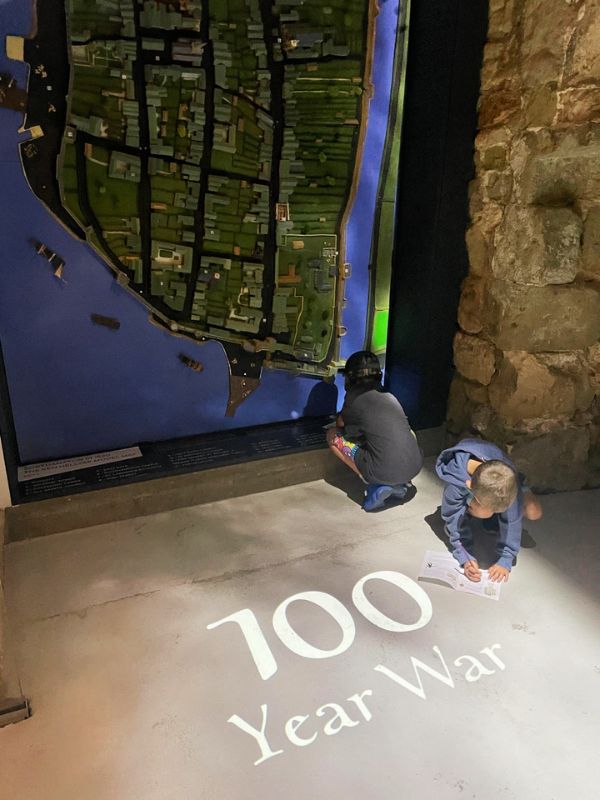 Kids are given a worksheet to fill in throughout their visit and receive a prize at the end if they complete it. They can also spot little faces that are hidden around the building.
When you leave, be sure to walk down Winkle Street and you'll find lots more of these faces, all created by the urban artist J_Ace.
4. High Score Arcade
If you have an hour to kill in Southampton City Centre, then I highly recommend that you pay a visit to High Score Arcade.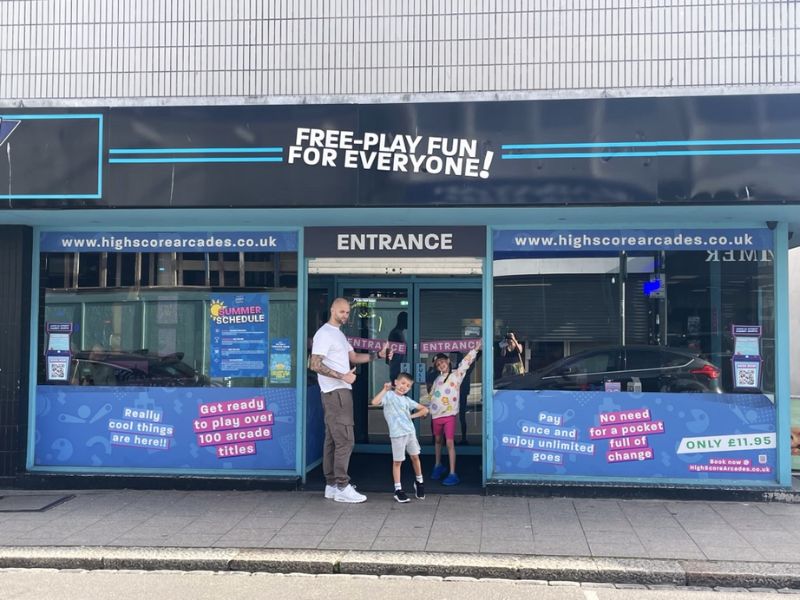 This retro arcade has hundreds of games with all of the faves from your childhood. There are shooting games, mini-bowing, air hockey, driving games, Dancing Stage and pretty much everything else you can think of.
Our favourites were the four-player air hockey where hundreds of pucks come out at once, and the simple-yet-addictive Crossy Road game.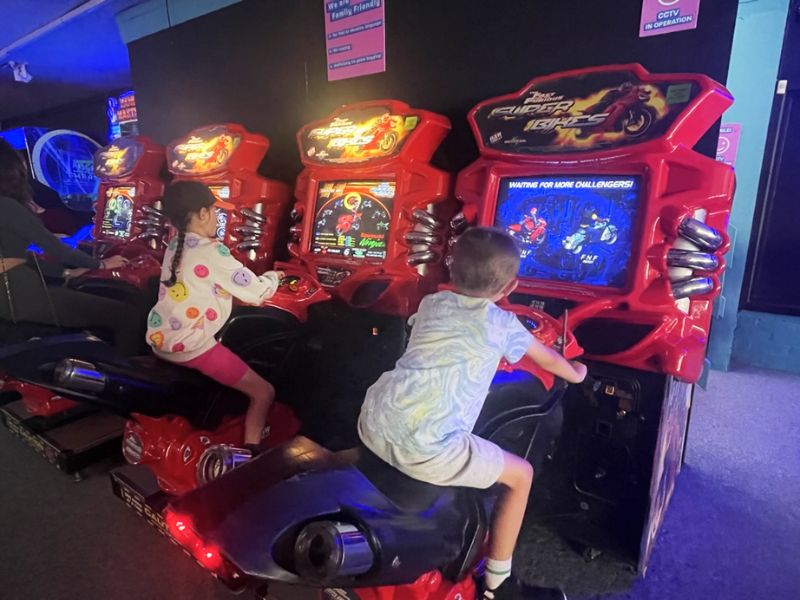 The best thing about this arcade is that you pay for an hour and then you can use as many games as you like. So instead of playing the first level of a racing or shooting game and then losing, you can just hit continue!
5. WestQuay Shopping Centre
Much more than just a shopping centre, Southampton's WestQuay is a hub of retail and entertainment.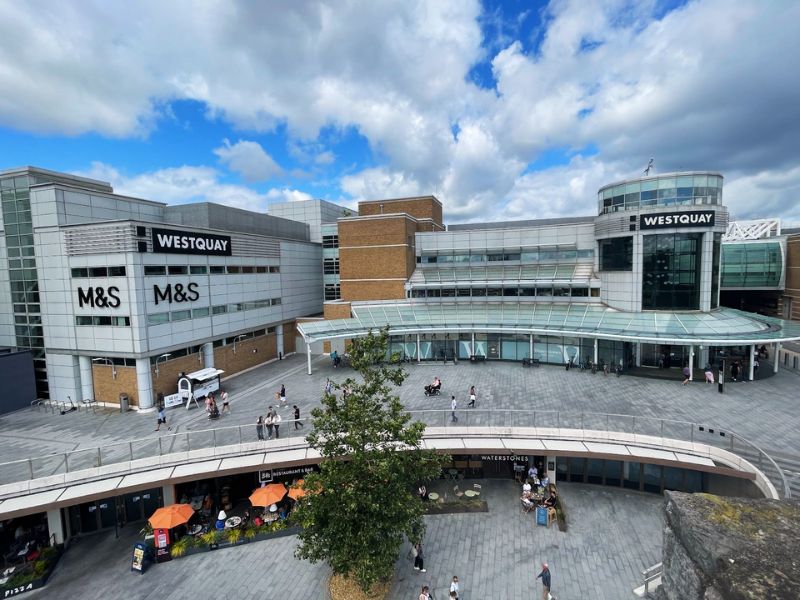 From high-end designer boutiques to familiar high-street brands, WestQuay caters to a diverse range of tastes and budgets. The centre boasts an array of dining options, from casual eateries to international cuisines, as well as a state-of-the-art cinema for film enthusiasts.
On a hot summer's day, the fountains outside offer a refreshing place for children to cool off. So it's worth packing their swimsuits!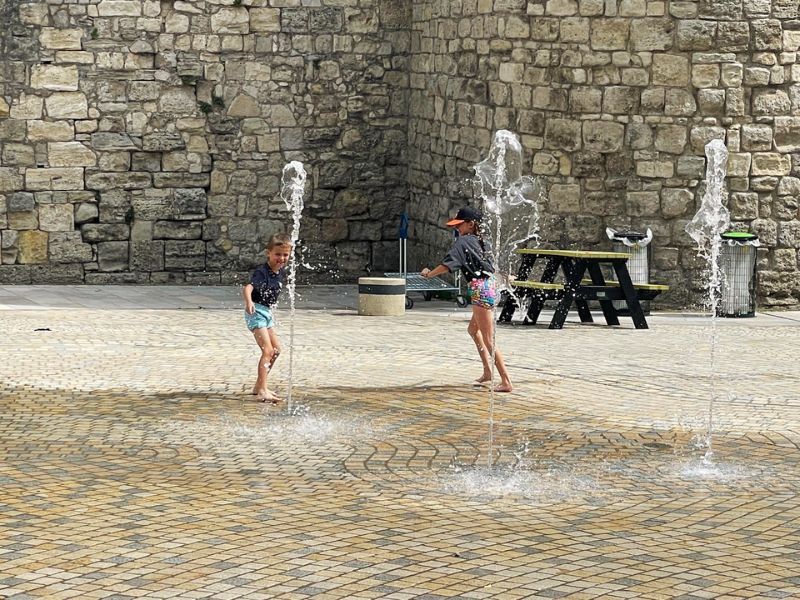 6. The Marlands Shopping Centre
Another shopping centre that I like to visit in Southampton is The Marlands. It offers a more intimate and boutique shopping experience than the WestQuay.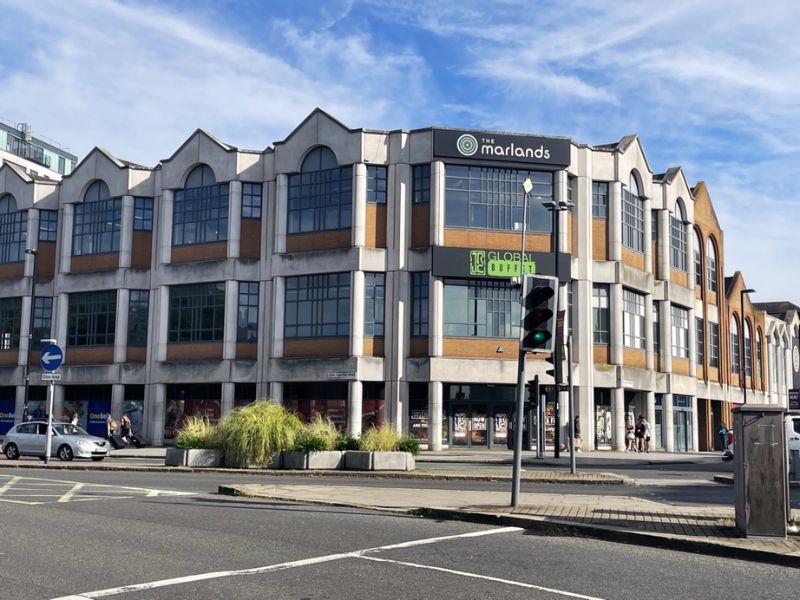 The shopping centre also has several places to eat as well as the Sea Life Play Centre which will be a popular choice for little ones. You can also leave your luggage here, making it a good choice if you just have a few hours to kill after your cruise before your coach, train or flight.
7. Walk The City Walls
One of my favourite things to do in Southampton is to walk the city walls. These walls extend just over a mile around the city centre, and you can walk along them and, in places, walk along the top to admire the views.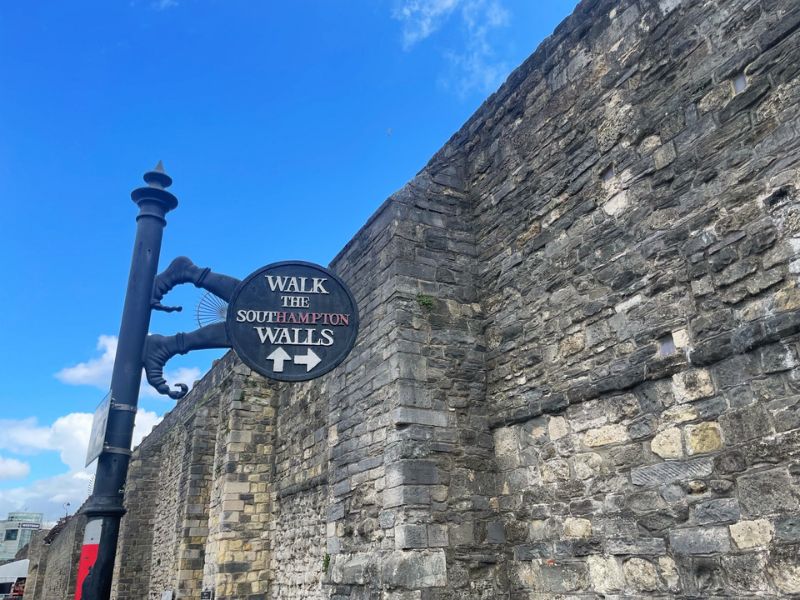 The walls were initially constructed in the 14th century for defensive purposes and were added to and modified in subsequent centuries.
Along the way, you can stop to admire the various towers and gates. Informative plaques and markers along the way enrich the walk with interesting tidbits and historical facts, revealing how the walls played a crucial role in the city's past, particularly during wars and sieges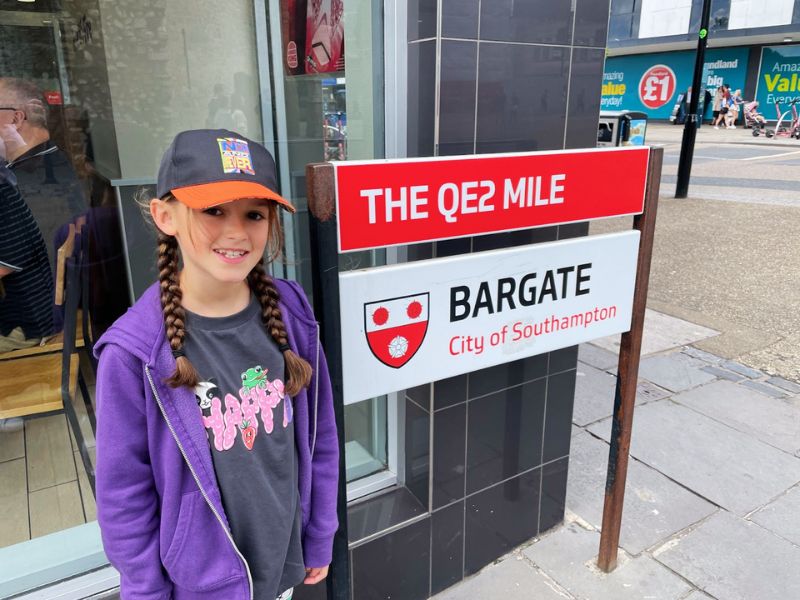 The walls also take you past key landmarks, including the Bargate, a medieval gatehouse, and the waterfront. Walking the city walls usually takes about an hour or two, depending on how much time you spend exploring along the way!
You can see a map of the walking route here.
8. Visit the Central Parks
Southampton City Centre has five beautiful parks that all join together to create one fantastic green space with lots for the whole family to enjoy
Families should head to Houndwell Park where you'll find a large adventure playground. Of course, it has a Titanic-themed section.
Just a short stroll away is Hoglands Park, which is more geared for teenagers with a skate park and basketball court. You'll often find large events here too, like fairs and circuses, depending on when you visit.
Heading north, we have Palmerston Park. This peaceful and secluded space is known for its rose garden and seasonal flowers. It also has a bandstand where you may find live music events in the summer.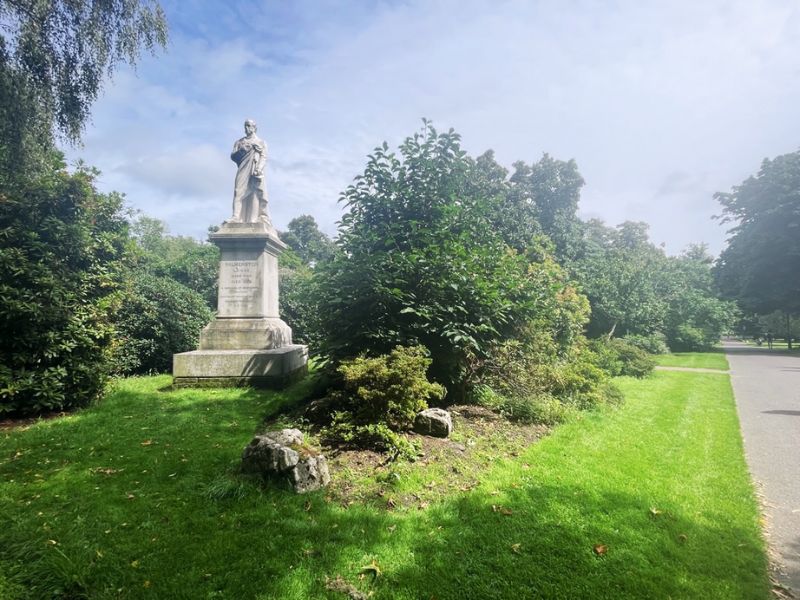 East Park has a mini golf course, tennis courts and a nice little cafe called the Nautical Mile. It also has several interesting memorials, including the Titanic Engineers' Memorial.
And finally, there's Watts Park, where you'll find the Southampton Cenotaph and the Isaac Watts Monument.
Cruise ship spotters should also pay a visit to Mayflower Park. From here, you'll get a great close-up view of whichever ship is in the Mayflower Cruise Terminal that day. There's also a children's playground and cafe.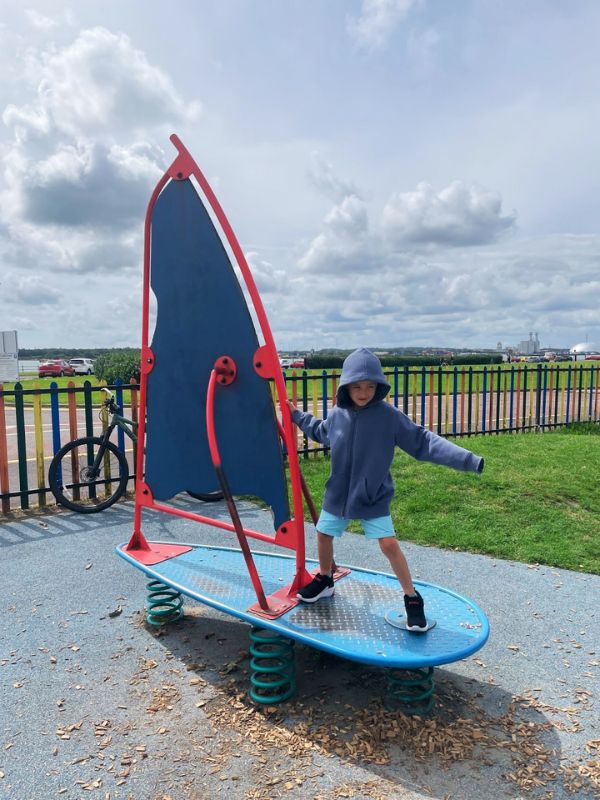 Where To Eat
Southampton offers hundreds of places to eat. Whatever your tastes, budget or dietary requirements, you'll be well-catered for within the city centre. Choosing the best places to eat isn't easy, but I've listed my favourites below…
Lunch At Cafe Thrive
Cafe Thrive is a vegan cafe in Southampton, but even if you believe that every meal should have meat in it, don't let that put you off! The plant-based cuisine here is so delicious that I promise, everyone will love it.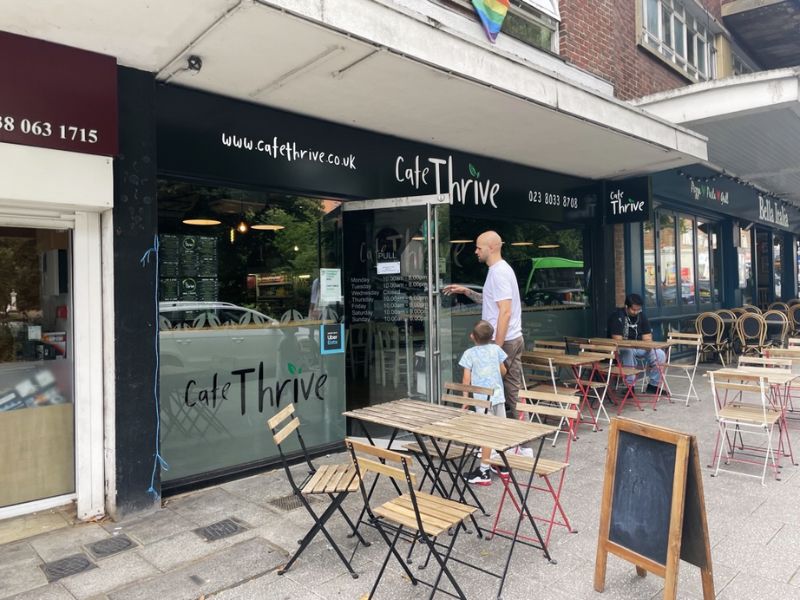 This cosy cafe offers a wide variety of delicious and nutritious options, from hearty burgers to sumptuous salads and scrumptious desserts. The atmosphere is warm and inviting, making it the perfect spot to unwind with a cup of ethically sourced coffee or a smoothie.
The staff are incredibly friendly and knowledgeable, happy to recommend dishes. Whether you fancy a healthy and colourful salad, or a calorific burger with loaded fries, there'll be something for you here.
Dinner At HarBAR on 6th
If you want to celebrate the start of your cruise holiday in style with a nice meal on the evening before you set sail, then I recommend booking a table at HarBAR on 6th.
This chic waterfront bar and restaurant is located on the 6th floor of the Southampton Harbour Hotel.
Here you can enjoy panoramic views across the Solent and admire the boats in the bustling marina below.
The food at HarBAR is delicious, as are the cocktails. After your meal, I'd recommend enjoying a drink in the bar where the atmosphere is fantastic.
For such a nice venue, HarBAR is refreshingly kid-friendly, and the children's menu is great value for money.
Where To Stay
Room 2
When it comes to hotels in Southampton, my recommendation is Room 2. The modern, boutique apart-hotel is conveniently located in the city centre, within walking distance of the cruise terminals.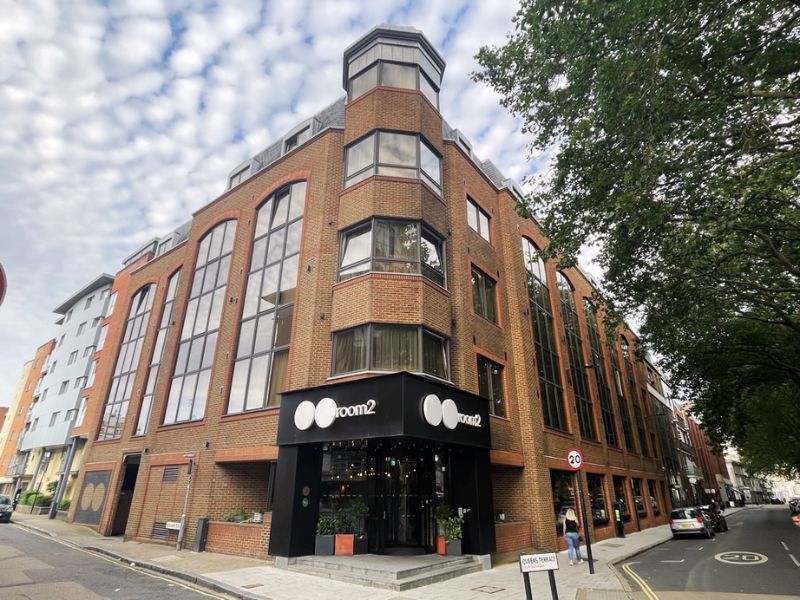 The interiors are stylish and modern, furnished to create a cosy, inviting atmosphere that makes you feel instantly at home.
We stayed in the Master Loft, which is a fantastic family room with an upstairs nest-like loft for the kids.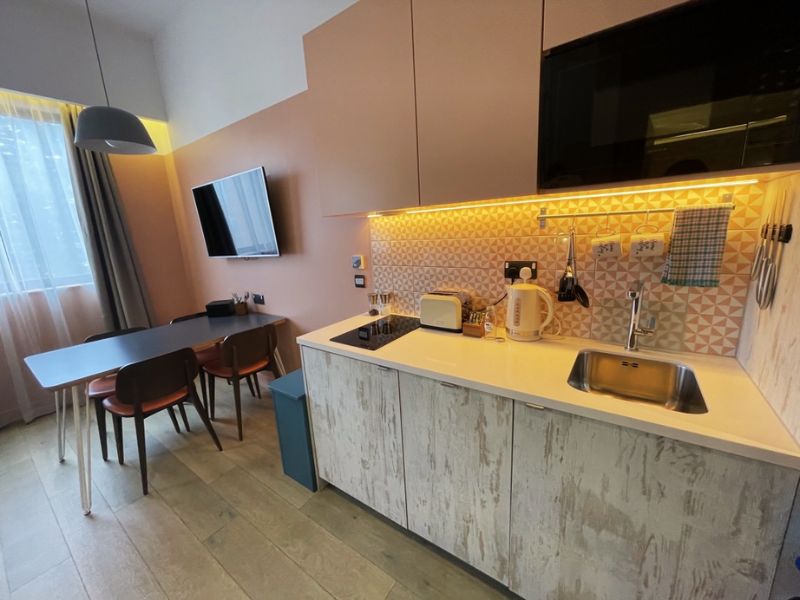 I love that the room had a small kitchen area and dining table, which is perfect if you don't want to eat out for every meal.
With a large couch, spacious bathroom and a huge TV, there's plenty of room for a family of four to spread out. There's also a convenient car park just behind the hotel. We were allowed to park early in the morning before check-in and leave the car there until the evening after we checked out, which was really convenient.
Room2 is currently offering families £50 credit to spend on food and drink at the hotel over their stay! To book, visit room2.com/southampton and use the code SUM50. (Offer valid for bookings of the two Loft room categories only.)
To Conclude
Southampton offers far more than just a gateway to the sea. This vibrant city is brimming with activities and attractions that cater to a wide range of interests, making it the perfect destination to explore either before embarking on your cruise or after you disembark
From walking the historical city walls that tell tales of Southampton's rich maritime past, to shopping sprees at WestQuay and Marlands Shopping Centre, there's something for everyone.
Culture vultures will find solace in the Southampton City Art Gallery or the immersive SeaCity Museum, while foodies can delight in the diverse culinary scene, from the plant-based delights at Cafe Thrive to the waterfront elegance of HarBAR.
Whether it's for a day or an extended stay, Southampton offers a plethora of experiences that promise to enrich your cruise holiday.
Related Posts: