Cruising is popular all year round. However, many cruise ships head stateside for the winter. They follow the sun to offer warm Caribbean cruises between October and April, before returning to Europe for the summer season.
If you prefer to cruise from the UK, there are some good options for winter cruises from Southampton, but not as many as you'll find in the summer.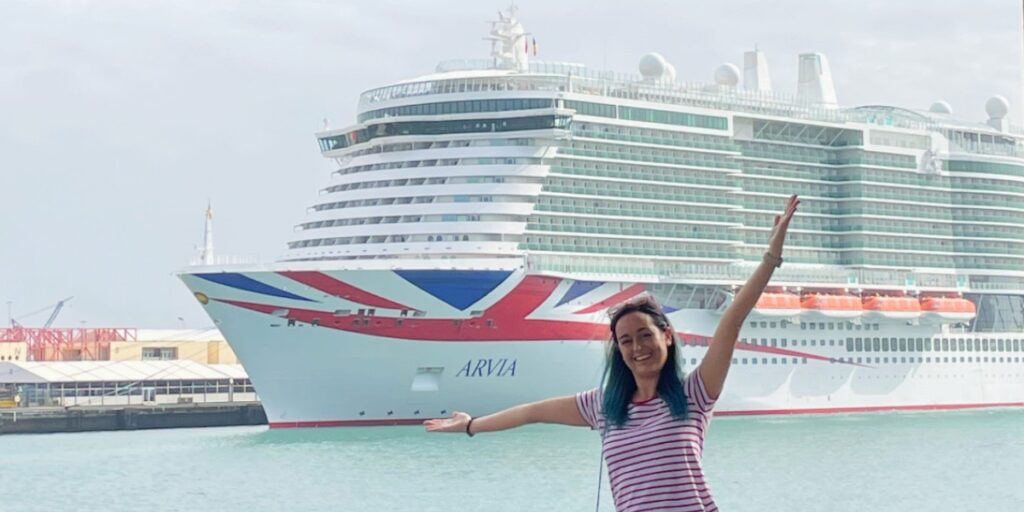 This article showcases some of the best no-fly winter cruise destinations from the UK. So read on to find out which ports to visit and which cruise ships will take you there.
Top 6 Winter Cruise Destinations from Southampton
These are the most popular destinations for cruises from the UK during the winter months, based on the number of cruises that are available to book.
1. Canary Islands
A popular choice for Brits seeking winter sun and a must for any family holiday bucket list, the Canary Islands belong to Spain but are actually located much further south, off the west coast of Africa.
This southern location means that temperatures rarely drop below 15°C and highs of 20°C are common, even in January.
We've cruised to the Canaries from Southampton in December and also in February and both time it's been warm enough to sunbathe in shorts and t-shirts on some days.
Suggested read: The Best Cruises To Take In December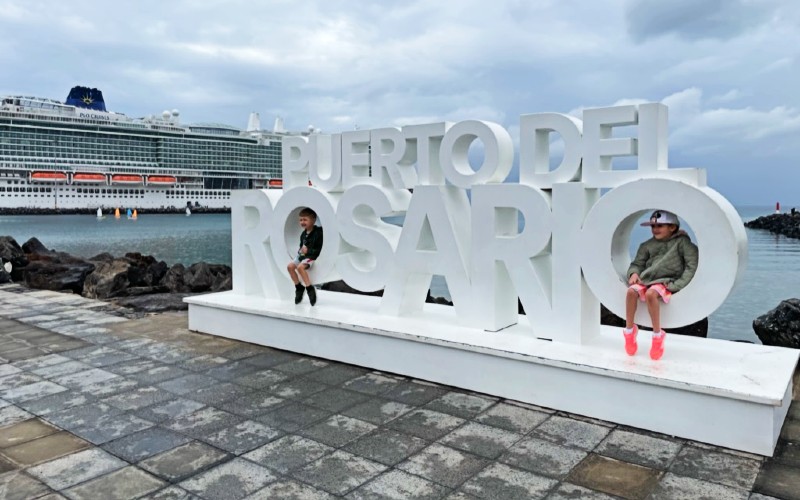 Which ports of call will you visit?
Popular ports of call on a Canary Islands cruise:
Santa Cruz, Tenerife
Las Palmas, Gran Canaria
Arrecife, Lanzarote
Puerto Del Rosario, Fuerteventura
Funchal, Madeira
Lisbon, Portugal
How long is the cruise?
Because the Canary Islands are located over 2,500 miles from the UK, Canary Island cruises typically last 12 to 16 nights, with 14-night cruises being the most common.
You'll usually spend two or three days at sea at the beginning and end of your cruise before you reach your first port of call. During this time, the weather will become warmer each day as your ship heads further south.
2. Europe
A short winter cruise from the UK is a great way to explore the traditional Christmas Markets of Europe's cities. You'll need to wrap up warm, as the weather will be similar to the UK.
But, if you don't mind packing your hat, scarf and gloves to cruise, then winter can be a great time to explore.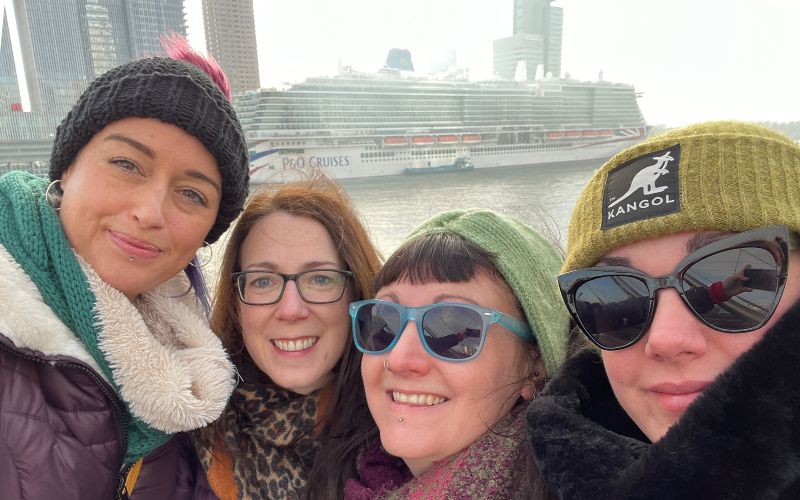 Which ports of call will you visit?
Popular ports of call in Northern Europe are:
Hamburg, Germany
Zeebrugge, Belgium
Cherbourg, France
Amsterdam, Holland
Antwerp, Belgium
How long is the cruise?
A cruise ship can cross the channel in just a few hours, which means that you'll find cruises as short as two nights. Although for the best experience, you'll probably want to look for something that's four to seven nights in duration.
3. Mediterranean
If you have two weeks to spare and want a combination of mild weather and city sightseeing, then a winter med cruise could be for you.
Cruise ports in Spain and Italy can be very busy in the summer, but if you don't care about coming back with a suntan, then visiting in the winter months can be a much more laid-back affair, with shorter queues for tourist attractions and cheaper cruise prices too.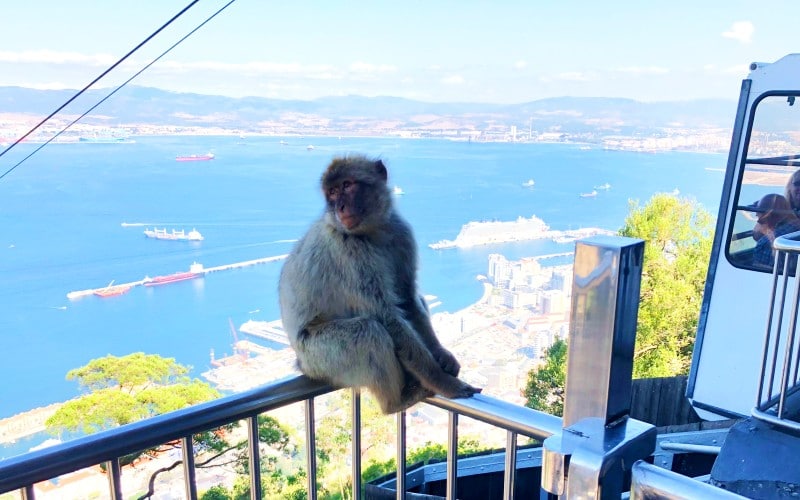 Which ports of call will you visit?
Popular ports of call in the Mediterranean are:
Cadiz, Spain
Valencia, Spain
Cartagena, Spain
Gibraltar
Genoa, Italy
Naples, Italy
Rome, Italy
Lisbon, Portugal
Vigo, Portugal
How long is the cruise?
As your ship will need to sail all the way around Spain to get to the Mediterranean, you'll need to around two weeks for your cruise.
4. Norway
A trip to the Northern Lights is one of the most sought-after travel experience. A cruise to Norway offers one of the best ways to experience this wonder of Mother Nature, which is also known as Aurora Borealis.
For your best chance of seeing the spectacular Northern lights, head north on a cruise to Norway between November and March.
However, summer is also a great time to visit Norway. If you head far-enough north, you can experience the midnight sun. But even in the summer, a warm coat is still recommended.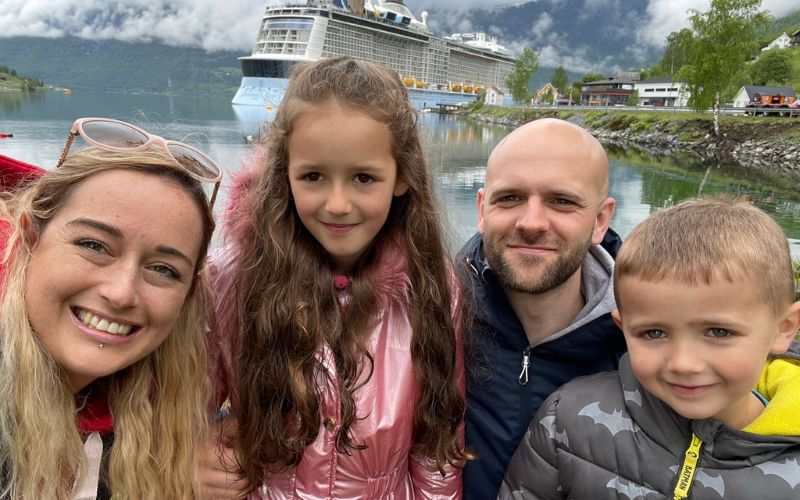 Which ports of call will you visit?
Popular ports of call in Norway are:
Tromso
Alta
Stavanger
Bergen
Alesund
Molde
Andalsnes
How long is the cruise?
Whilst a standard summer cruise to Norway usually lasts seven nights, cruises to the Northern Lights last a little longer, with 12 nights being a common duration.
This is because the ships sail further north, crossing the Arctic Circle for the best views of the glowing skies.
5. Caribbean
You'd be forgiven for not knowing that you could take a Caribbean cruise departing from the UK, after all, it's quite the voyage!
You'll have the option of cruising one way and then flying back. Or, if you prefer not to fly at all and have enough time, you can take a round-trip cruise from Southampton.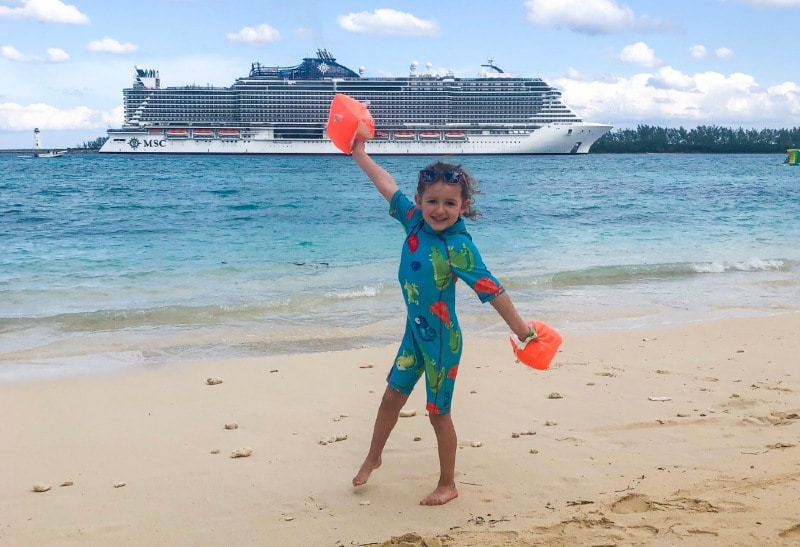 Which ports of call will you visit?
Popular ports of call in the Caribbean are:
St Maarten
St Thomas
Antigua
St Kitts
Bridgetown, Barbados
Grenada
How long is the cruise?
For a round trip cruise from the UK, you're looking at around four weeks. But, if you choose to fly one-way, then you can halve that.
It takes around a week to reach the Caribbean by cruise ship from the UK. To reduce the number of consecutive days at sea, you may call at New York, Lisbon or Tenerife en-route.
6. Around the world
For a once-in-a-lifetime trip, a world cruise is definitely something to consider. Although, most people have to wait until they're retired to take such an epic cruise.
Most world cruises tend to depart in January or February, making this the perfect way to escape the post-Christmas blues.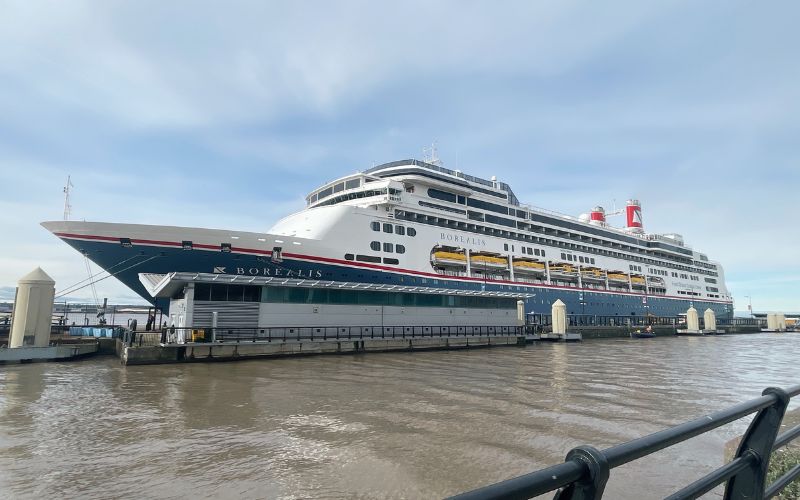 Which ports of call will you visit?
Popular ports of call on a world cruise include:
Athens
Dubai
Singapore
Colombo
Hong Kong
Sydney
Auckland
Hawaii
New York
Cape Town
How long is the cruise?
Full world cruises typically last for three months for a round trip from Southampton. If that seems too much for your diary or your wallet, then shorter world cruise sectors are also available.
The Best Cruise Lines For Winter Cruises From Southampton With Kids
Many of the best cruise lines for families only cruise from the UK during the summer months. This means that, if you want to cruise from Southampton in the winter, you'll have to rule out the likes of Royal Caribbean, MSC Cruises, Disney Cruise Line, Princess Cruises and Norwegian Cruise Line.
The best family-friendly cruise line to choose from winter cruises from the UK is P&O Cruises.
This cruise line offers fantastic family-friendly cruises from the UK all year round. Plus, at certain times of the year, kids sail for a reduced price or even for free.
Be careful though, two of P&O Cruises' ships, Arcadia and Aurora are exclusively for adults. But that still leaves four family-friendly ships to choose from. Fred. Olsen Cruises are also adults-only and are most popular with retired couples.
Suggested read: P&O Cruise Ships Compared
Related posts: