Cruising is a great way to get out there and see the world. You essentially journey on a fantastic floating hotel, which transports you to exciting new destinations every morning. Well, most mornings – some places are further apart.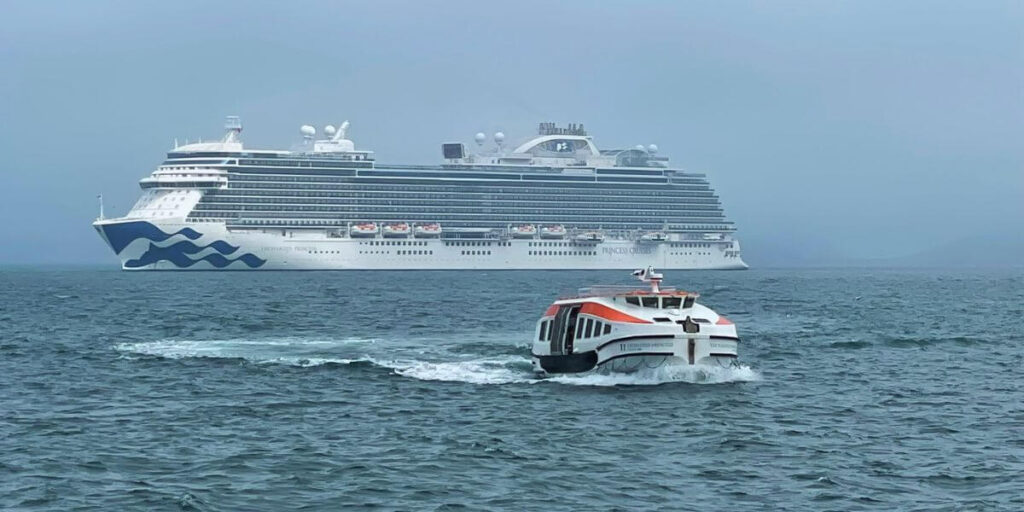 But the most exciting places in the world are often the smaller locations – historic towns, beautiful tropical islands, and even the breathtaking poles of the Earth. And many of these destinations don't have the facilities to host a giant cruise ship.
So instead, your ship anchors out at sea, and you take a tender boat. But tender boats aren't always easy to climb aboard, and they may not be suitable for everyone. So, let's take a look at what tender boats do and some key things you need to know that might affect your cruise booking.
What Is a Tender Boat for a Cruise Ship?
A tender boat is a small boat used to transport passengers from a cruise ship to the shore. It's also known as a water shuttle. They're used in destinations where there is no suitable place for the cruise ship to dock. The boats often double as lifeboats, although sometimes, tender boats from the port are used as well.
Here's a photo of a boat belonging to the port of Guernsey that is used as a tender boat…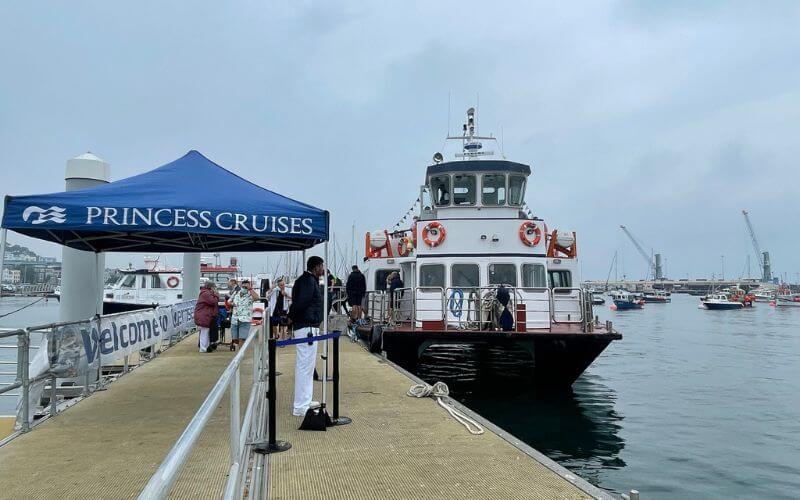 The tender boats kept on cruise ships can be used as lifeboats in an emergency, but they're pretty big and can usually accommodate 150 to 200 people. These aren't small little dinghies.
Having said that, they are still smaller boats and so they do have some drawbacks when compared to docking with the cruise ship directly. You can read more about that below.
You don't really get a tender ship, to be clear – the tender boat meaning is a vessel small enough to be used for smaller piers. A tender ship would be a larger vessel so if it could dock at a pier, chances are your cruise ship could too.
What Is a Tender Port on a Cruise?
Tender ports are those where the cruise ship can't dock directly at a pier, and so special boats called tender boats or water shuttles are used to transfer guests from the ship to the shore. They may have shallow waters that aren't suitable for larger ships, or they may just lack the necessary shore space for a pier that can handle cruise ships.
Some ports have a pier that can accommodate only a single cruise ship. So if two ships are scheduled to arrive at the port on the same day, the second one to arrive will have to anchor out at sea and use tender boats to transfer guests to the shore.
There are some ports that have once been a tender port and have since built artificial piers to support cruise line docking, but that's expensive, and so would only be beneficial for those destinations where tourism would massively benefit.
CocoCay, the private island used by Royal Caribbean Cruises, had a pier built in 2019 as part of a massive renovation.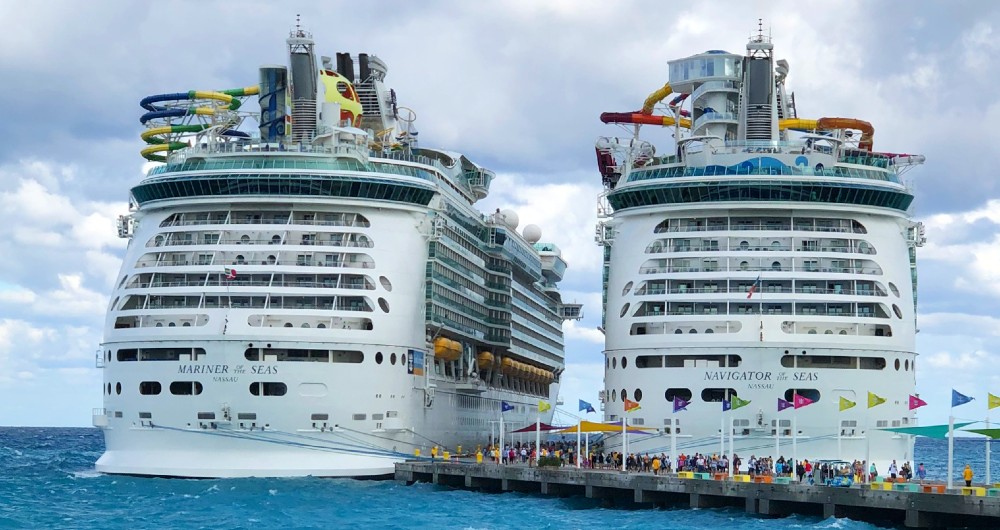 What Does 'Tender Required' Mean on a Cruise?
When the information about a cruise port states "tender required", it means the ship can't dock at that destination, and so guests will be required to use a tender boat (water shuttle) if they want to go ashore.
These are common and are advertised in advance as part of the cruise itinerary, so you can check before you sail whether any of the ports you're visiting will need a tender boat.
If you aren't sure whether you'll be able to use a tender boat, or are worried about feeling seasick on a small boat, then you can check for cruises that only go to ports that don't need them.
NEW DEALS JUST RELEASED!
Don't miss these hot cruise offers…
What Does 'Possible Tender' Mean on a Cruise?
Ports that are listed as "possible tender" on cruise documentation are those where the cruise ship may only be able to dock directly at the pier in certain conditions. If the weather isn't ideal, or the pier is in use by another ship, then the ship may not be able to dock. When that happens, it will anchor offshore and use tender boats.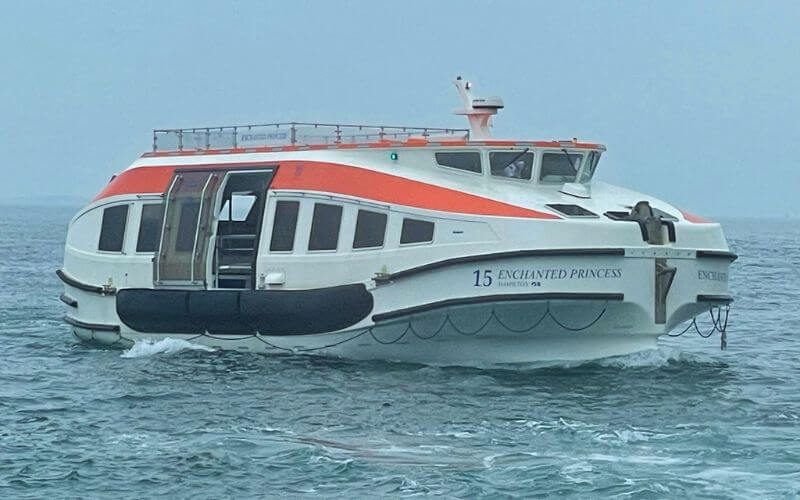 Bear that in mind if you're concerned about seasickness – if a cruise ship can't dock due to the weather, then the tender is more likely to be a little bit of a rough ride.
6 Things To Know About Cruise Ship Tenders
Here are six things you really need to know about cruise ship tenders to help you have the best cruise possible.
1. Tender Boats Often Aren't Suitable for People With Limited Mobility
When a cruise ship docks directly at the pier, it can be properly anchored so that it barely moves. The gangway then gets you safely ashore just as if you were walking along a solid floor.
With a cruise ship tender though, it's not quite as straightforward. You may need to step into our out of the boat from the hull. Sometimes there are small steps involved, or smaller entrances.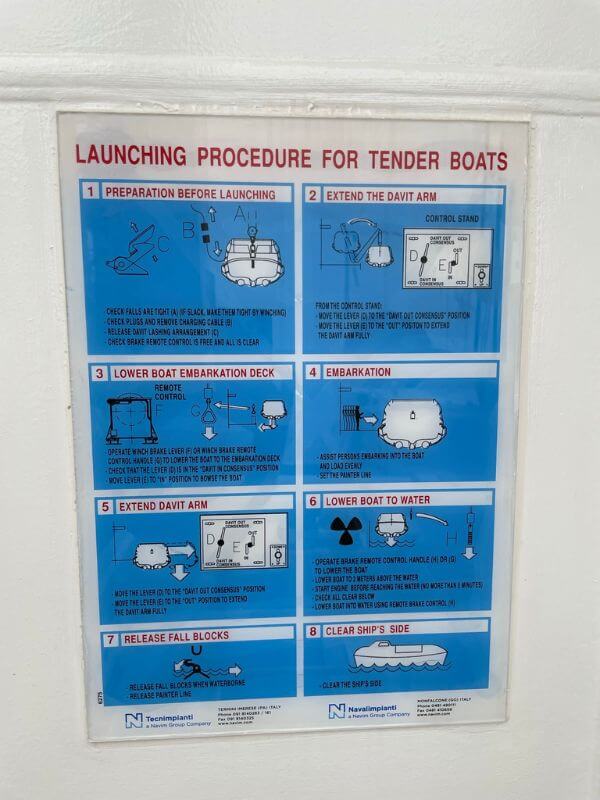 So, if you're travelling in a wheelchair or you are someone who just has limited mobility, then using a tender boat can be difficult. There'll be people available to assist you but even then, you might not have a comfortable experience, or it might just be completely impossible for you to board the boat.
The cruise ship's tender boats used, and the methods of getting ashore, can vary by cruise line or destination.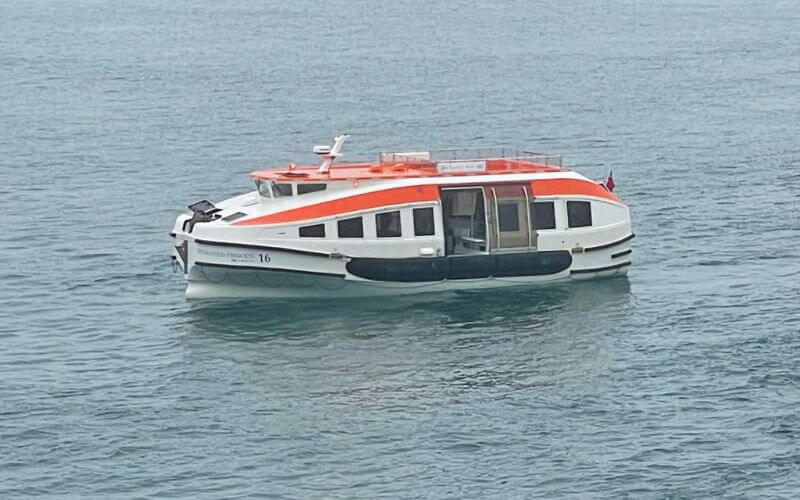 Some cruise lines will require every guest to prove that they are able-bodied by stepping across a 1-metre gap that's marked with tape on the floor. But others don't have mobility requirements and can even accommodate wheelchair users who are happy to be assisted.
If you're someone who does have mobility issues then you should speak directly to the cruise line to find out more about your planned itinerary, or look for cruises that don't visit tender ports at all.
Many cruise lines offer a list of tender ports on their websites.
Here are some examples:
2. Tender Boats Might Make You Feel Seasick
Any type of boat or ship moves in the water, but the bigger the ship, the less you'll notice it. Which, of course, means that tender boats can make the waves a lot more noticeable.
Tender shuttle journeys don't take too long – ships don't exactly anchor miles out to sea. Usually, if you're one of the first on board, you might have a 20-minute journey at most, and a good chunk of that will just be waiting for everyone else to get on board.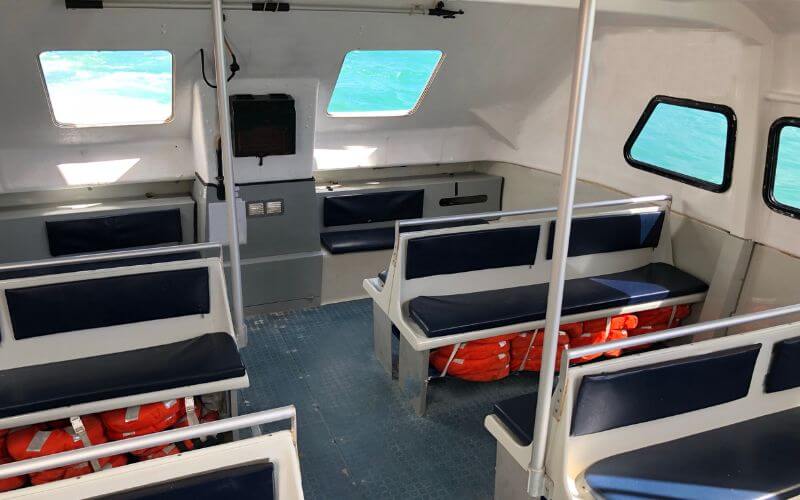 But if you are prone to seasickness, then you need to be prepared for what might be a bit of a rough 20 minutes. It'll generally calm down as you get closer to shore, and since you have the shoreline to look at, you can control it a little bit.
But there may be some lurching back and forth. If you do get seasick, maybe take some medication before you hop on a tender, just to pre-empt it.
Suggested read: The Best Ways to Prevent Seasickness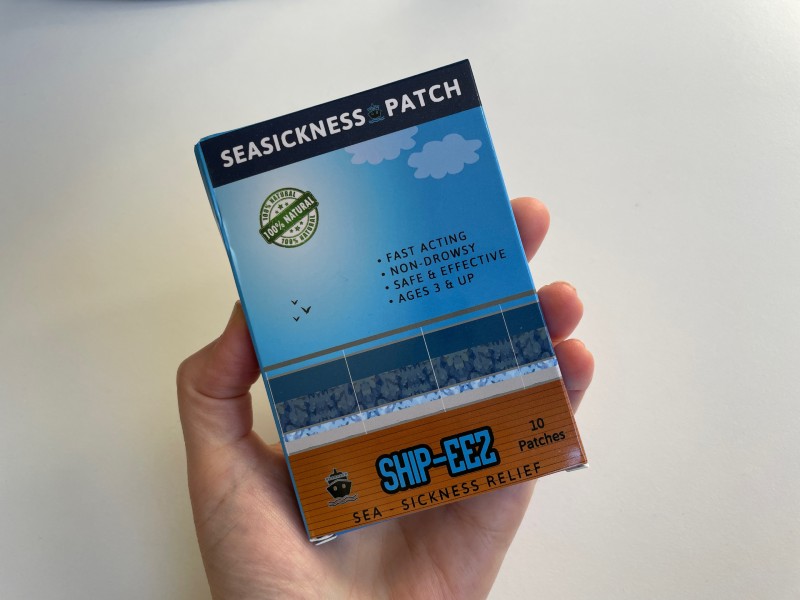 3. Tender Ports Are Likely To Be Cancelled in Bad Weather
If the weather is particularly bad, there may be no alternative but to cancel a tender port. A cruise ship can only let guests board a tender boat when it's safe to do so, and if the waves are causing the boats to move around a lot, or there's too much fog, it might not be possible.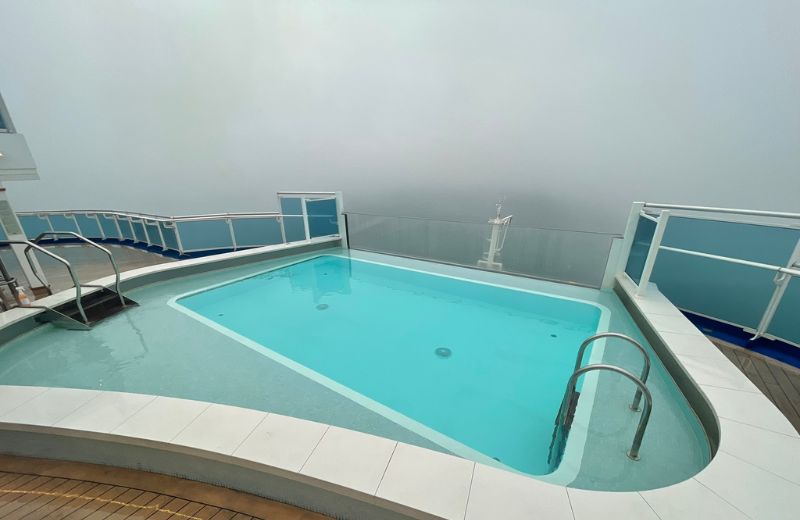 Cruise ships will wait a little while, but they can't wait all day – otherwise, even if the weather does clear up, you'll tender to shore only to have to tender straight back as the ship prepares to leave.
When a port is cancelled, you don't generally get any kind of recompense. It's seen as an accepted risk.
You'll get a refund for any shore excursions you've bought through the cruise ship, but if you paid for third-party excursions then you'll need to take it up with the organisers.
If you do want to visit destinations that require a tender, do a little bit of research first and find out what season the weather is worst – and maybe try to avoid booking a cruise during those months.
4. Sit by the Door for the Best Photo Opportunities
There are a number of benefits to being the last person onto a tender boat, including potentially being the first one off. But you also get some amazing photo opportunities from a tender boat, especially when you're sitting by the door.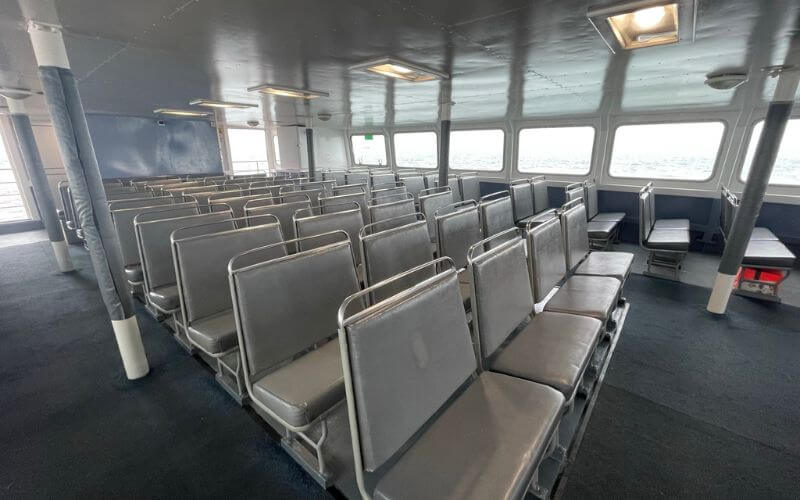 You'll be able to take some absolutely stunning photos of your cruise ship as you sail away from it. It'll loom above you, looking extremely impressive, and because you'll be sat right by the door, you'll get plenty of good opportunities to snap a great shot.
If the tender boat comes from the port, rather than being carried by the ship, then it may even have an open upper deck. If it does, be sure to head up there and stand up rather than taking a seat to enjoy the best views of the shoreline, and your ship.
5. There May Be Large Queues for the First Tenders off the Ship
Because time in port is sometimes limited, a lot of people tend to rush to the meeting point on a tender port day, because they want to be first off the ship to give themselves the most amount of time to explore.
And while there is some logic to that, it also means that you could be queuing for a long time to get off the ship – as so many others will have the same idea. Even if you think you've gone early, there will probably be people who have beaten you to it.
Plus, some cruise lines offer priority tender debarkation to guests who've booked a certain level of accommodation, or who have reached a certain level within the cruise line's loyalty program. You might be first in line, but still have to wait for these other passengers to have their turn first.
It's up to you – you might want to make sure you get on the first tender ashore possible, but they run the tenders throughout the day, so why not take a leisurely breakfast while the ship is a little quieter, and then after an hour or two head down to catch a tender?
You won't have to waste precious time queuing, and you'll still be able to enjoy enough time in port to wander around.
6. Don't Miss the Last Tender Back!
If you're ashore having fun, especially if you're enjoying the many delights of local bars, time can sometimes get away from you. But you need to be careful, because if you miss the last tender back then you're in trouble!
The ship will not wait for you – once the last tender has returned to the ship, it is going to depart. And if you're still on land, that means you're getting left behind.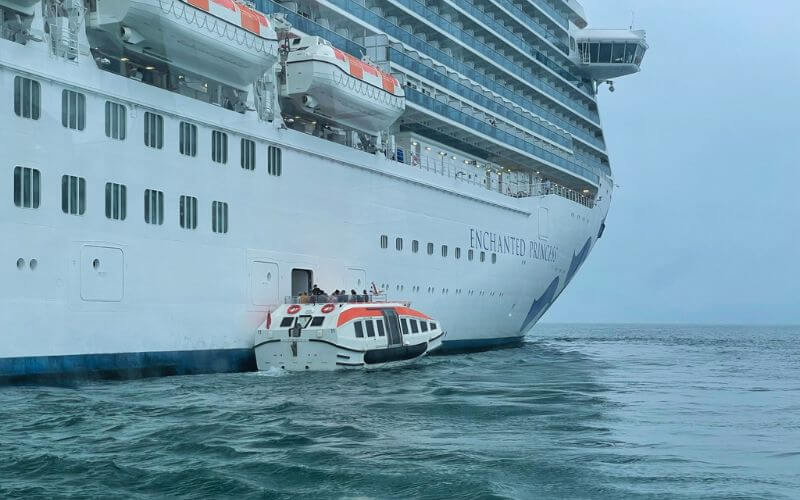 There'll be a couple of options available to you, but they all cost a lot of money. A ship's agent will assist you with organising things, but your options will be to fly to the next port and meet the ship there, or to fly home, and pay to have your belongings returned to you.
In extremely rare situations, you may be able to get a pilot boat from the dock to take you out to meet the ship, but that's at the Captain's discretion and will cause a huge delay for the thousands of other passengers on the ship.
So in short – don't be late!
Cruise Tender Port FAQs
Where do cruise ships tender in Bar Harbor, Maine?
When visiting Bar Harbor in Maine, ships will tender off the coast in Frenchman Bay, and tender boats will ferry passengers to the Town Pier, which is right in the centre. 
Where do cruise ships tender in Lahaina?
Lahaina does have one berth for cruise ships to dock directly, but it is normally a tender port. Ships will anchor in the harbor, and tender passengers right into town.
Do cruise ships tender in Cozumel?
Cozumel is an extremely popular port, and while it does have piers that can dock cruise ships, it will be treated as a tender port when too many ships are visiting at once. Up to 8 cruise ships can visit Cozumel on one day. Guests will be tendered to the pier.
Where do cruise ships tender in Cabo San Lucas?
Cruise ships visiting Cabo San Lucas will anchor offshore next to the famous rock arches. Guests will then be tendered to the marina, which is about a 10-minute walk from the centre of town.
Is Grand Cayman a tender port for cruise ships?
Grand Cayman's port is George Town, and it is a tender port. Ships will anchor in the main bay and transport guests to shore on a tender boat to one of the three piers, all of which lead to the main Harbor Drive where there are many shops and a couple of bars.
Where do cruise ships tender in Belize?
Cruise ships visiting Belize will anchor off shore at Belize City, due to the shallow waters. Tender boats will get guests ashore in 20 minutes, where guests may wish to take a taxi for the drive into the city itself.
Do cruise ships tender in Bonaire?
There are two piers on Bonaire – a North Pier and a South Pier – where cruise ships can dock. They cannot anchor, but they will be supported by buoys. Therefore it is not a tender port.
Where do cruise ships tender in Monterey?
Cruises ships sailing to Monterey will anchor in front of the main harbour, allowing guests to then take a tender boat to Fisherman's Wharf. From here it's easy to explore the town.
Where do cruise ships tender in Santa Barbara?
Cruise ships to Santa Barbara will anchor offshore and tender guests to the Santa Barbara Waterfront, at Sea Landing. From here guests can walk to explore the rest of the Santa Barbara Harbor, or use a shuttle to get downtown.
Where do cruise ships tender in Mykonos?
Smaller ships can dock directly at Mykonos, but larger ships will anchor in the bay and be tendered to the old harbour, which is within walking distance of the town.
Where do cruise ships tender in Santorini?
Santorini has two different ports – Athinios Port and the Old Port of Fira. Neither can support a cruise ship being docked, so ships will anchor offshore and transport guests to the port via tender. Guests can travel to either, with Fira being closer to Fira town.
Related Posts: