Captain Kate McCue is a cruise ship captain for Celebrity Cruises who's broken down barriers for women in the industry and become a bit of a celebrity herself.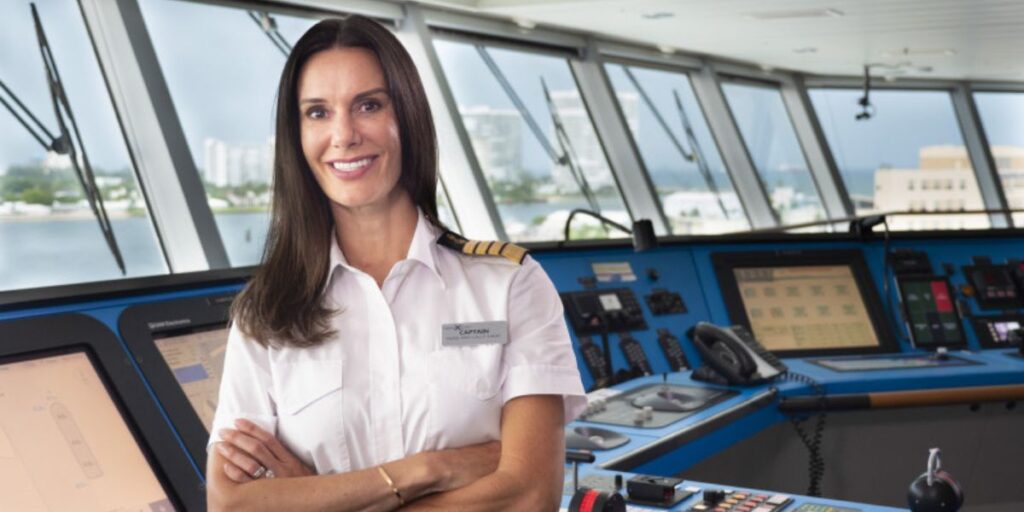 She was the first American woman to captain a large cruise ship and she shares her experiences of sailing around the world with millions of followers on TikTok and Instagram.
Keep reading to find out all about the person who is probably the world's best-known cruise ship captain.
1. What ship is Kate McCue on?
Captain Kate McCue is the captain of Celebrity Beyond. This luxury Celebrity Cruises ship is the third ship in the Celebrity's 'Edge' class. Captain Kate had the honour of sailing the ship for its maiden voyage in April 2022 from Southampton, England.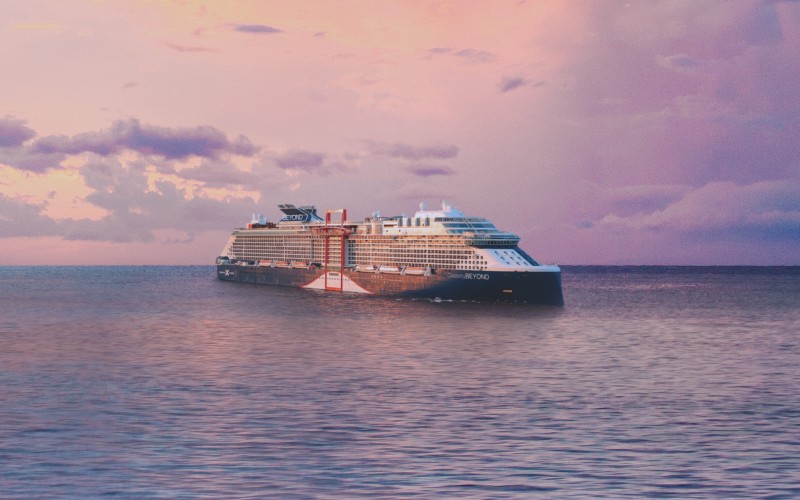 Kate McCue began her career with Celebrity Cruises when she was made captain of Celebrity Summit on September 13, 2015. This made her the first American woman to captain a "mega ship" (she was not the first woman, but she was the first from the USA).
Kate McCue was actually invited to apply for the position by the CEO of Celebrity Cruises and the fact that she got the most important job on the ship was seen as a sign that longstanding gender divisions in the industry were starting to break down.
Captain Kate helped take this to the next level when she led the first-ever sailing with an entirely female bridge and officer leadership team aboard the Celebrity Edge (a team of 26 plus Kate).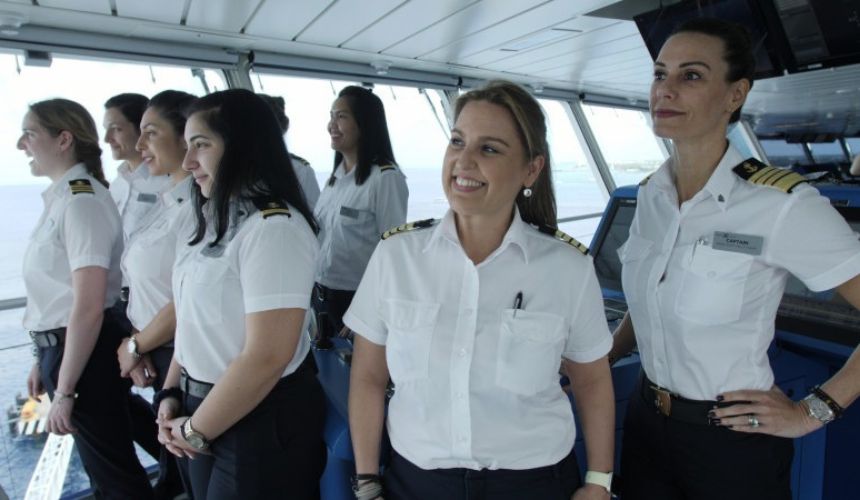 This was a historic moment in maritime history and involved a crew of women from around the world representing more than a dozen different nations. It took place, appropriately, on International Women's Day on the 8th of March 2020.
Prior to taking on the command of Celebrity Beyond, Kate McCue had worked as the captain of a couple of other Celebrity Cruises ships. In 2018 she moved from Celebrity Summit to Celebrity Equinox and then in 2019 she moved to Celebrity Edge.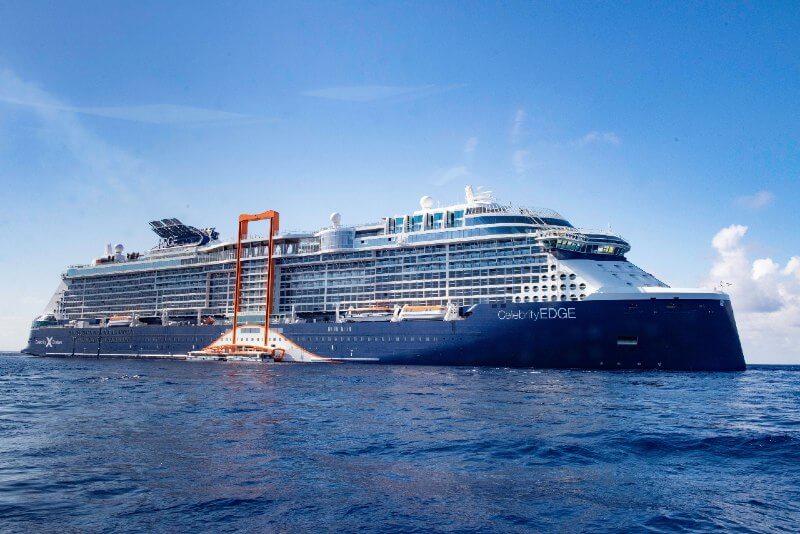 2. How old is Captain Kate McCue?
Captain Kate McCue was 45 years old in January 2023. She was born on 6 January 1978 in San Francisco, USA. In her childhood, Kate McCue spent time living in Evans, Georgia and Michigan before returning to San Francisco.
Kate first became a cruise ship captain at the age of 37 after 19 years of training. This not only made her the first female captain of a cruise ship, but one of the youngest cruise ship captains ever appointed.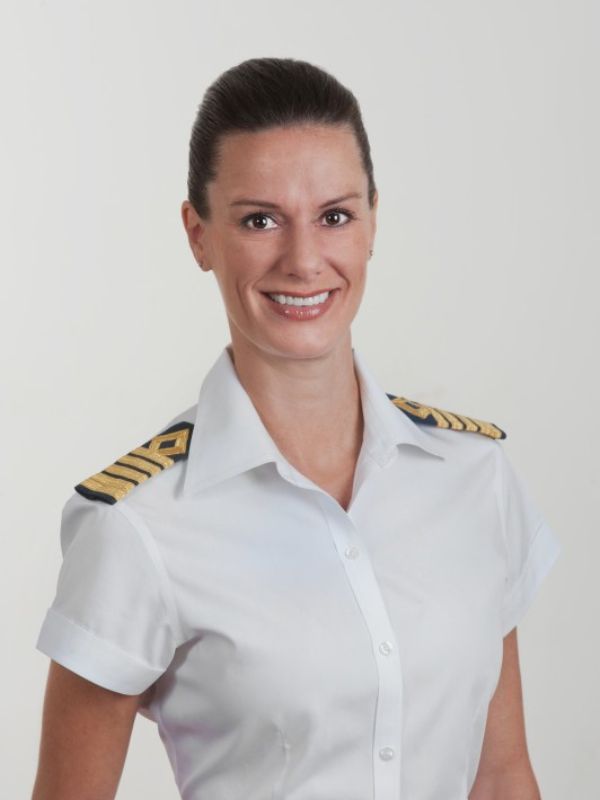 3. Is Captain Kate McCue married?
Captain Kate McCue has been married to her husband, Nikola Petrovic, since 2006. Kate and Nikola met while working onboard a Royal Caribbean ship. They do not have any children although Kate considers herself to be mum to their cat.
Spouses are usually permitted to accompany captains whilst they are on voyages. However, Nikola is not always able to join Kate on her cruises due to his own work commitments. She has a schedule that sees her work for 3 months on ship and then has 3 months off the ship. Kate describes the time they spend together as being 'like a honeymoon'.
Captain Kate has a cat that travels with her on her voyages. Known as Bug, she is an elf sphynx cat that has her own Instagram account, Bug Naked with over 60,000 followers of her own.
4. What does Captain Kate McCue's husband do?
Captain Kate McCue's husband Nikola Petrovic has also carved out a very successful career in the cruising industry and currently works as Fleet Chief Engineer at Virgin Voyages. He is originally from Croatia. He also has a popular Instagram account although he has far fewer followers than his wife.
Captain Kate McCue and Nikola Petrovic perform very different roles within the cruise ship industry but they are both at the very top of their field. It was a love of cruise ships that helped them to discover their love for one another as they met when they were both employed by Royal Caribbean and served on the same cruise ship.
5. What is captain Kate McCue's net worth?
Captain Kate McCue's net worth is estimated to be between $ 1 million and $5 million. Captain Kate's salary is likely to be in the region of $200,000 per year which is the upper end of what a cruise ship captain can earn. She earns additional income from her social media channels.
Kate McCue is an experienced captain of a mega cruise ship, so it's reasonable to assume that she will be one of the highest-earning cruise ship captains.
Cruise ship captains earn an average of $96,000 per year. This is from a low of $50,000 for newly promoted captains on small ships to $200,000 for the highest earners (source).  
Overall her net worth is estimated to be in the range of one to five million dollars (source).
Captain Kate McCue has over 3 million followers on TikTok and hundreds of thousands of followers on other social media platforms including Instagram, Youtube, and Twitter. If monetized, this popularity could bring in a significant additional income of several thousand dollars each month.
6. Did Captain Kate McCue get fired?
Captain Kate McCue has never been fired. She is incredibly well respected within the industry and has broken new ground for women in cruising. She says that the only major criticism she has received in her career is that she smiles too much.
She smiles a lot since she is happy working her dream job and has fulfilled an ambition she has held since childhood. She has described this in her own words:
"When you've wanted something so bad, since you were 12 years old, and your dreams have finally come true, you can't help but smile."
I think we all want a job like that!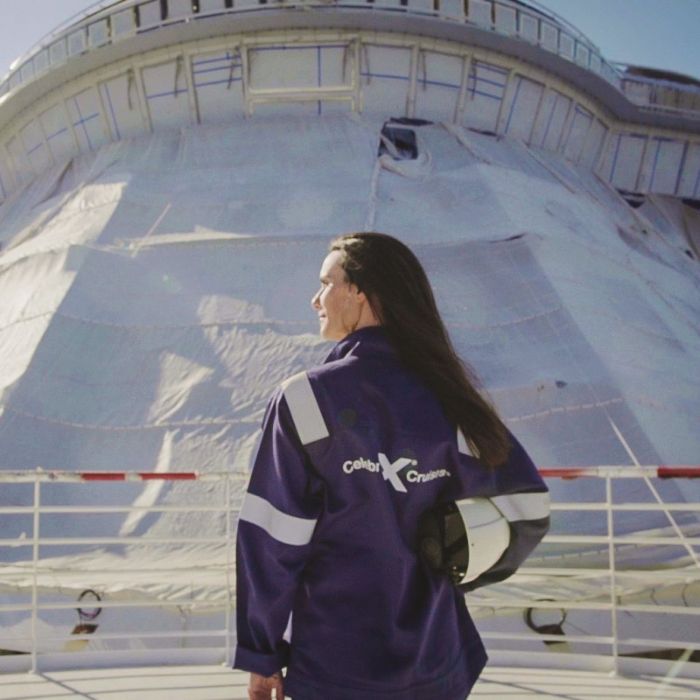 7. Where does Kate McCue live?
Captain Kate McCue lives in Las Vegas. You might expect that she would choose to live by the sea but instead, she has chosen to live in a desert. Kate McCue spends three months at a time at sea, so will only spend half of her time in Las Vegas each year.
When she's at sea on Celebrity Edge, she has a room next to the bridge. You can take a tour of her accommodation and office here.
Kate McCue has moved around a lot during her lifetime. She was born in San Francisco but spent time living in Michigan and Georgia whilst she was a child. She studied at the California State University Maritime Academy.
The Bottom Line
Captain Kate McCue is a true trailblazer in the Cruising industry. Not only is she the first American female captain of a mega cruise ship, but she has sought to modernise the somewhat stuffy role traditionally played by a ship's captain.
She has dispensed with the Captain's table at meal times, instead, she wanders about between tables so that she can meet more of the passengers, rather than just a select few.
Kate McCue has also sought to give people a greater insight into the life of a cruise ship captain through her popular social media channels. So, she is helping to break down gender barriers at the same time as adapting and modernising the role of the ship's captain from within.
Captain Kate has proven that women can successfully take on leadership roles in the industry even at the relatively young age of 37 (when she first became captain of the Celebrity Edge in 2015). She has helped others to break down barriers too when she led the first-ever all-female bridge and senior officer crew in 2020.
She remains the only American female to captain a mega cruise ship but surely it is only a matter of time before other women follow in her footsteps.
Captain Kate has fulfilled an ambition that she has had since the age of 12. She found a cruise ship brochure at home and convinced her parents to take her on a cruise. She spent most of the cruise with the cruise director and decided that was what she wanted to do when she grew up. That was until her father suggested that she might like to drive the ship. The rest, as they say, is history.
Related Posts: