This is a sponsored post by Marella Cruises.
Have you ever considered a repositional cruise? Today we're diving into the unique world of Marella Cruises' repositional sailings.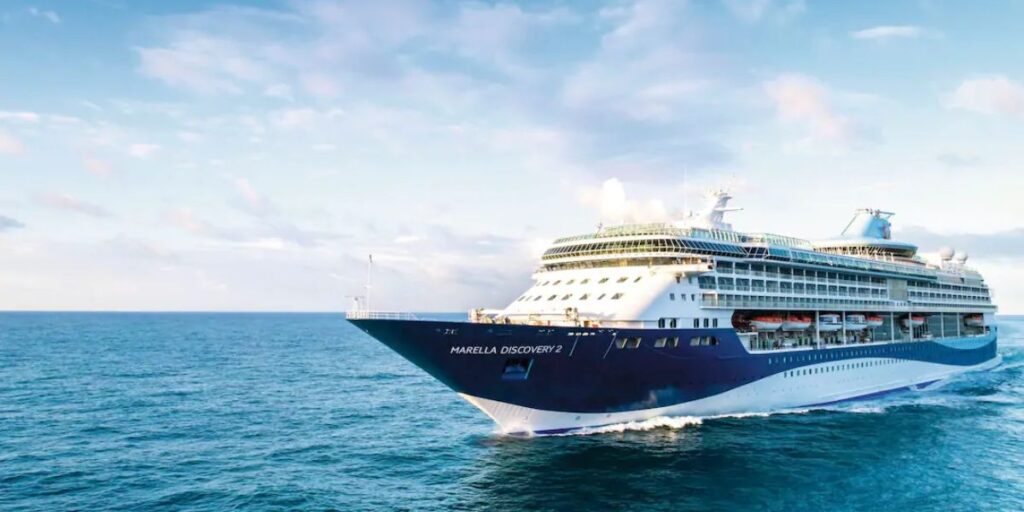 These unique journeys each begin in one fabulous port and end in another. Why's that a great idea? Read on and I'll explain all…
Why start in one port and end in another?
There are many reasons why people opt for repositionalcruises over the traditional round-trip sailings. Here are some of the things to think about…
1. See a wider variety of places
One of the primary perks of a one-way cruise is the ability to explore a broader range of destinations. This is especially beneficial for those who want to tick multiple places off their travel bucket list in a single journey.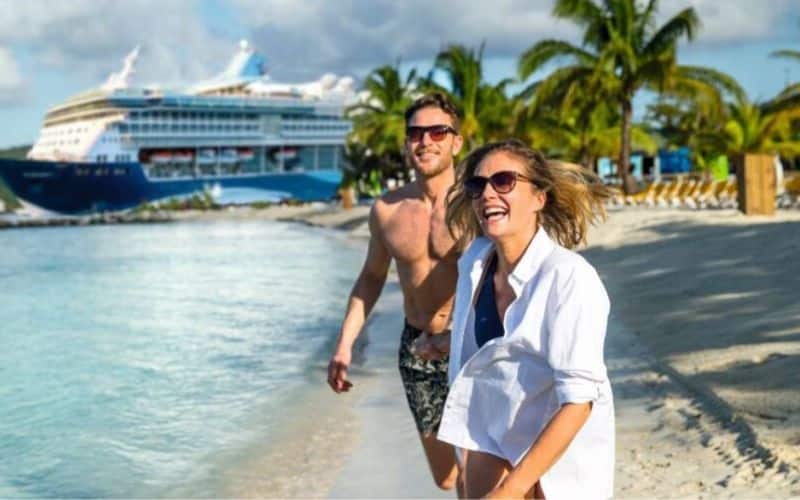 Traditional round-trip cruises return to the original homeport whereas a repositional cruise offers a one-way journey to a new destination that maximises your holiday time.
Starting and ending in different geographic regions could mean experiencing varied weather conditions, adding another layer of excitement to your trip, although you'll need to pack carefully!
2. It's an efficient way to travel
With a repositional cruise, one of the ports will likely be much closer to home. This can save you hours of flying time, particularly if you're doing a transatlantic crossing.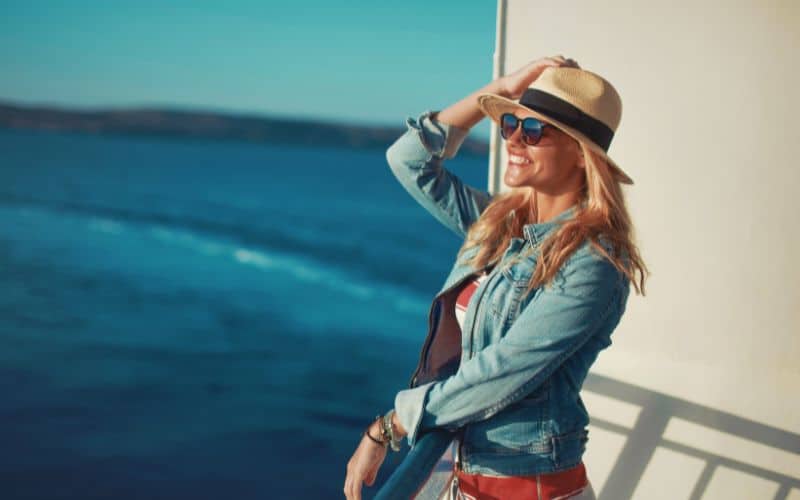 Repositional cruises offer great value for money, providing a longer journey for a similar or even reduced cost when compared to round-trip cruises.
3. You can avoid the crowds
Because they are not as well-known as regular cruises, repositional cruises can often be less crowded. This can translate to a more relaxed, intimate experience onboard.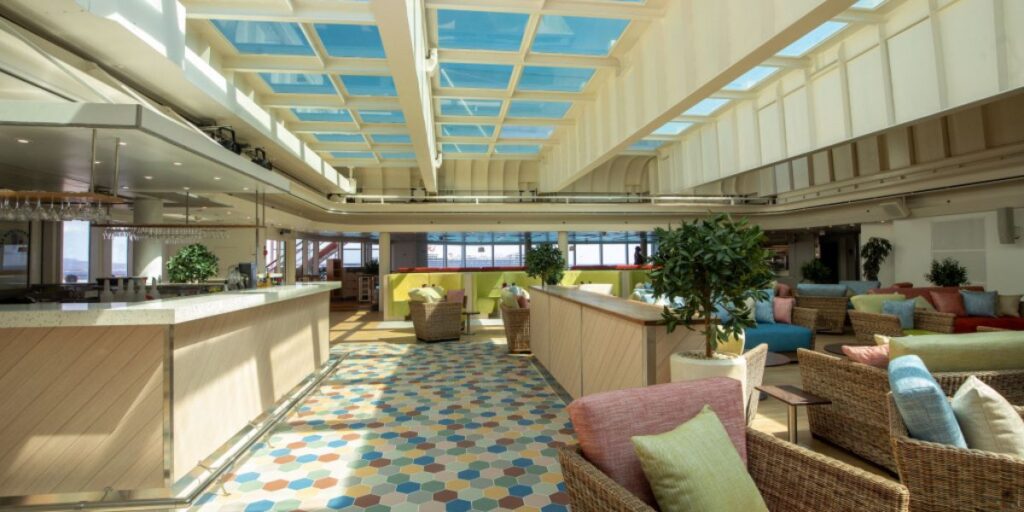 The Journey Matters as Much as the Destination
On a Marella cruise, the fun starts right from the get-go! Between lavish spas, mouth-watering dining options, and show-stopping entertainment, you won't be short of things to do as you hop from port to port.
You can spend your sea days relaxing by the pool, pampering yourself with a spa treatment or checking out the onboard shops. In the evenings, the fun doesn't stop until you do, with live shows, discos, cinemas, trivia and ever popular themed nights.
The little ones aren't forgotten either — from age-specific clubs to fun family activities, there's plenty for your young shipmates to enjoy.
Why Cruise Lines Offer Repositional Cruises
When you think of repositional cruises, you may immediately think of transatlantic crossings. And those are pretty common, as so many cruise lines move their ships from the Mediterranean to the Caribbean in the Autumn and back to Europe in the Spring. This is simply because they are moving the ships to where the sunshine is.
Transatlantic cruises can be fun, but with such a vast distance to cover, you have a lot of sea days. While these may be broken up with a trip to the Azores or Cape Verde, you can't get away from the long stretches of ocean, and that may not be for everyone.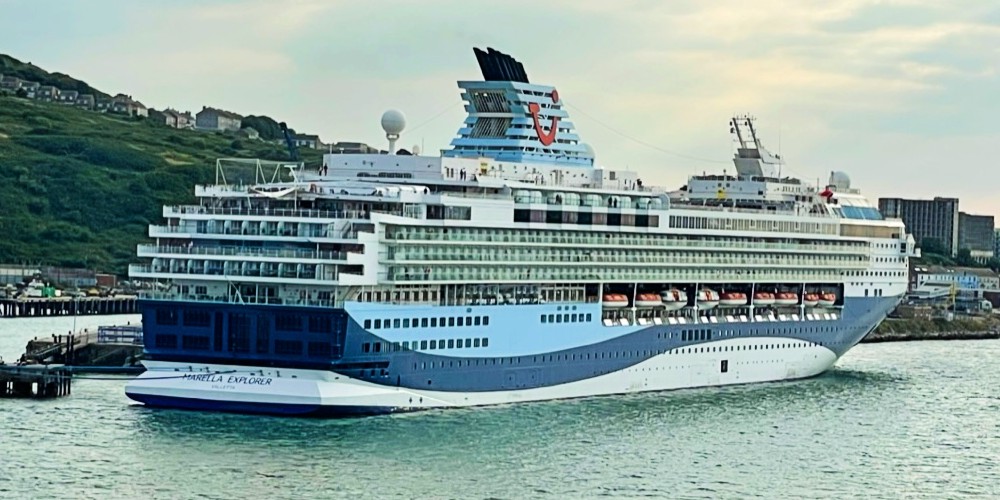 However, Marella Cruises is different in that it offers a whole range of one-way cruises where you'll see a variety of the world's best destinations along the way.
Rather than being driven solely by a need to relocate the ship, Marella's one-way cruises are carefully crafted with incredible itineraries that allow you to see more of the world in one cruise.
Save An Extra £300
Use code CRUISE300 to save £300 per booking on Marella Cruises
(Valid until 2nd October 2023 on Nov 2023 – Dec 2024 sailings*. T&Cs apply)
The Best One-Way Cruise Routes
So, where can you cruise to with Marella on a repositional cruise? Here are some itineraries to consider…
1. Jordan to Sri Lanka (Arabian Sunset 2 Cruise)
This 15-day Marella cruise journey starts in the historic port of Aqaba, Jordan, and takes you through days of open sea before making stops in Oman's Port Sultan Qaboos, the bustling city of Mumbai and the scenic Mormugao in India, finally culminating in a two-day exploration of Colombo, Sri Lanka.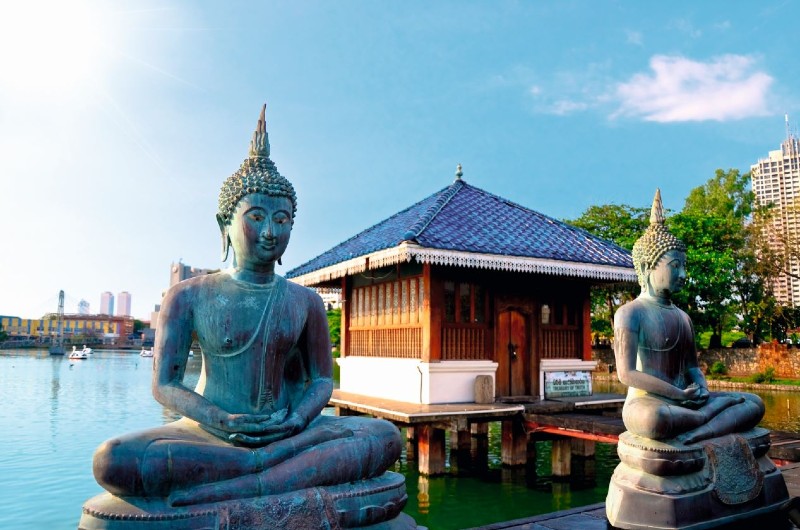 With varied ports and multiple days at sea, this itinerary offers a perfect blend of relaxation and adventure, immersing you in the diverse cultures and landscapes of the Middle East and South Asia. The journey is also available in reverse as the Arabian Sunrise cruise.
2. Greece to Spain (Mediterranean Sunsets Cruise)
This captivating 6-day Marella cruise starts in the charming Greek island of Corfu and invites you to a day of maritime relaxation before reaching the historic Palermo in Sicily.
The journey continues with another day at sea, followed by short but sweet stops in the sun-kissed ports of Alicante, Spain, and Malaga on the Costa del Sol, offering you a rich tapestry of Mediterranean cultures and landscapes.
3. Majorca to Barbados (​​Voyage to Barbados Cruise)
Embark on an unforgettable 16-day adults-only Marella cruise that begins in the Mediterranean haven of Palma, Majorca, and takes you on a transcendent journey across the Atlantic.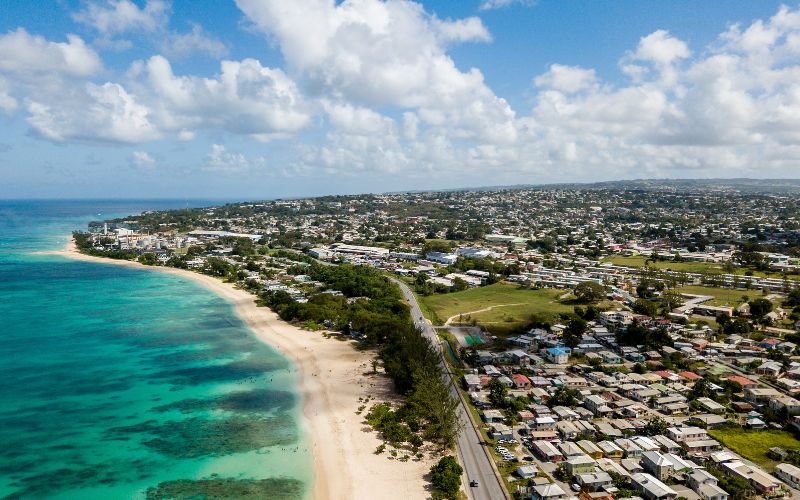 After enjoying the monkey-inhabited Gibraltar and the vibrant Las Palmas in Gran Canaria, relish several serene days at sea before hitting the Caribbean jewels of St John's in Antigua, Philipsburg in St Maarten, the lively markets of Pointe-A-Pitre in Guadeloupe, the scenic beauty of St Lucia, and finally, wrapping up in the sun-soaked Bridgetown, Barbados.
4. Majorca to Cyprus (Idyllic Islands Cruise)
This luxurious 9-day adults-only Marella cruise sets sail from the picturesque Palma, Majorca, and offers a tranquil day at sea before reaching the diverse ports of Cagliari in Sardinia, the historic Valletta in Malta, and Messina in Sicily—your gateway to the majestic Mount Etna.
The journey continues with another serene day at sea, followed by stops in the enchanting Souda (for Chania) in Crete and concludes in the sun-drenched port of Limassol, Cyprus, giving adults an unparalleled blend of culture, history, and relaxation across the Mediterranean.
5. Spain to Jamaica (Journey to Jamaica Cruise)
Embark on a sensational 17-day adults-only Marella cruise, kicking off in the lively Malaga on the Costa del Sol and quickly whisking you away to the iconic Gibraltar before setting course for the paradisiacal Funchal in Madeira.
After soaking up the peace and quiet during an extended stretch at sea, you'll arrive in the Caribbean with a varied selection of stops. From the charming St John's in Antigua to the picturesque Amber Cove in the Dominican Republic, the tranquil Grand Turk in the Turks and Caicos Islands, and finally landing in the vibrant Montego Bay, Jamaica, offering a perfect blend of European charm and Caribbean bliss.
6. Cyprus to Oman (Aegean Sights and Seas 1 Cruise)
This 16-day adults-only Marella cruise experience promises peace, tranquillity, and a cultural immersion like no other.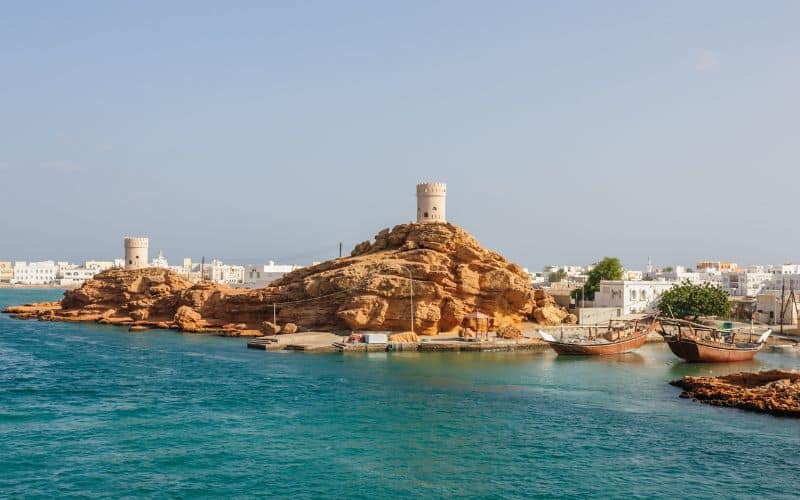 Setting sail from Limassol, Cyprus, the journey takes you to the captivating Alanya in Turkey, the historically rich Haifa in Israel – your gateway to Nazareth and Galilee – followed by an awe-inspiring transit through Egypt's Suez Canal.
Then, enjoy an extended stay in Aqaba, Jordan, offering ample time to explore the stunning Petra, before five blissful days at sea and a finale in Oman's Port Sultan Qaboos, offering a luxurious blend of adventure and relaxation through the Middle East.
7. Oman to Singapore (Eastern Spices 1 Cruise)
This 15-day adults-only Marella cruise promises an eclectic blend of Eastern cultures and serenity on board.
Starting from Oman's Port Sultan Qaboos, the voyage will take you across the Arabian Sea with luxurious days at sea, stopping in India's bustling Mumbai and scenic Mormugao, followed by a two-day exploration of Colombo in Sri Lanka.
The journey doesn't stop there; you'll also get to discover Penang and Kuala Lumpur in Malaysia before finally disembarking in the vibrant city-state of Singapore, offering an unparalleled mix of relaxation and adventure across Asia.
Planning Your Trip
If you're interested in booking one of these cruises, your first stop should be Marella Cruises' website. Here, you'll find an array of options for repositional cruises, complete with itineraries and pricing.
Take your time to consider the destinations you want to visit, the number of days you prefer, and which Marella ship is best for you. Note that Marella Explorer 2 is an adults-only ship, whereas the rest of the ships in the fleet are family-friendly. There are also selected itineraries, such as repositional cruises, which are adults-only.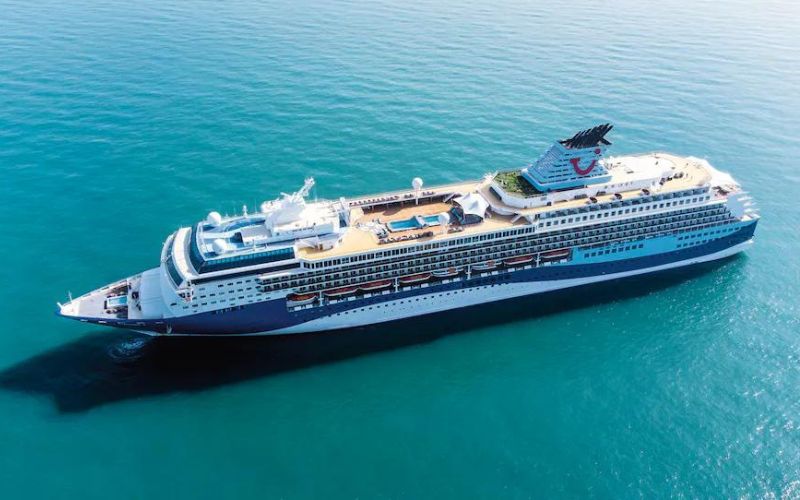 Marella Cruises include a lot in the price, such as flights and transfers, as well as accommodation all meals, a selection of alcoholic and non-alcoholic drinks, entertainment and activities, kids' clubs, tips and service charges.
You should decide whether to upgrade your drinks package to include the full range of premium drinks, as well as the generous selection that comes as standard when you book a Marella cruise.
Save An Extra £300
Use code CRUISE300 to save £300 per booking on Marella Cruises
(Valid until 2nd October 2023 on Nov 2023 – Dec 2024 sailings*. T&Cs apply)
Related Posts: