Viking Cruises, one of the leading river and ocean cruise lines in the world, has just taken delivery of its newest ocean ship, the Viking Saturn. The ship was built by the renowned shipbuilder Fincantieri and has a capacity of 930 guests.
The Viking Saturn is the latest addition to Viking's award-winning fleet of ocean ships, which includes the Viking Star, the Viking Sea, and the Viking Sky. The ship features all of the amenities that guests have come to expect from Viking, including a Nordic-inspired spa, a variety of dining options, and spacious staterooms with verandas.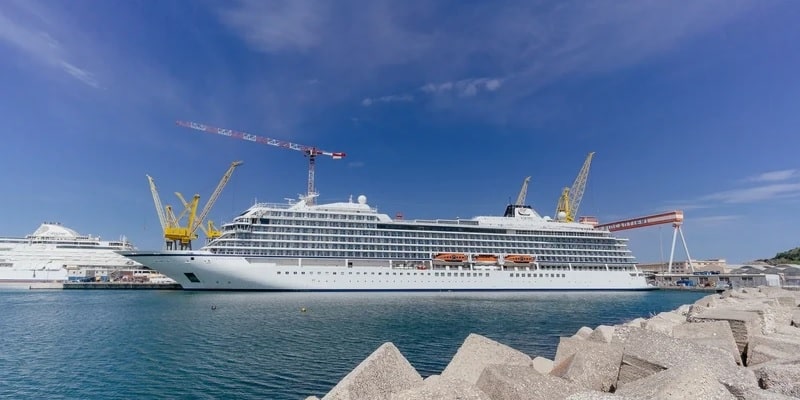 The ship's godmother has now also been confirmed. Ann Ziff, the Chairman of the Metropolitan Opera and renowned philanthropist, has been granted the honor. Ziff has been a long-time cultural partner of Viking.
The Viking Saturn is set to embark on its maiden voyage later this year, and guests can look forward to a range of exciting itineraries. As part of the announcement, two new routes have been announced – 'Iconic Iceland, Greenland and Canada' that will sail between New York City and Reykjavik; and 'Iceland & Norway's Arctic Explorer' sailing between Reykjavik and Bergen.
"We are very proud to welcome the newest sister ship to our award-winning ocean fleet," said Torstein Hagen, Chairman of Viking. "We are also grateful that Ann Ziff has honored us by serving as godmother of the Viking Saturn. Having traveled with us for years, Ann is a loyal Viking guest, and she shares our commitment to the arts and cultural enrichment. Her contributions to the Metropolitan Opera, one of our longtime cultural partners, as well as many other important causes are truly impressive."
Viking Saturn will be officially named on 6th June 2023 in a ceremony in New York.