This is a sponsored post for Marella Cruises.
When you board a Marella Cruises, almost everything is taken care of for you. You'll be able to dine on a huge range of incredible food options, your drinks are paid for too, and you can enjoy hours of live entertainment as you're whisked around the globe.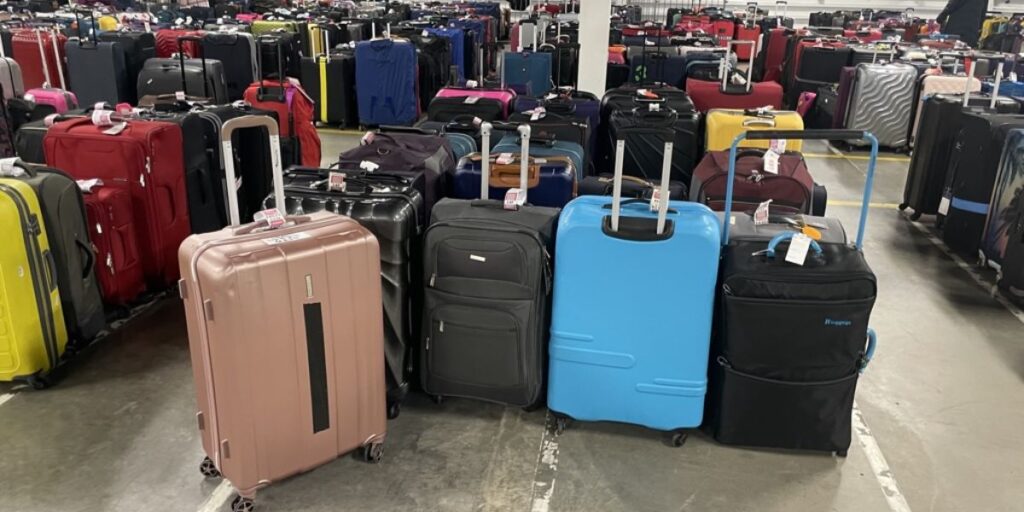 However, they can't dress you, so you will have to bring your own luggage!
There are some important things to know about your luggage when you're cruising with Marella, so let's take a look at everything from allowance to tags and everything in between.
Right now, enjoy big savings on Caribbean cruises with Marella.
Book your cruise now – remember you get flights, drinks and tips included!
Marella Cruises Luggage Allowance
Your luggage allowance for a Marella cruise depends on the airline you're flying with. Most cruises are booked in a package with a TUI Airways flight, where guests are permitted a single hold bag each weighing up to 20kg. Under 2s have a reduced allowance of up to 10kg.
If your flight is booked with a different airline, you'll need to check the allowance limits that they set. They'll usually be similar to the TUI guidelines, though. If you want to pay for extra luggage then you can – there's no limit to the number of bags you can take onboard the actual cruise ship.
It's also worth noting that adults can share their allowance on a TUI Airways flight, provided no single bag weighs more than 25kg. But if you pack a 25kg bag and your partner packs a 15kg bag, that will be fine.
You're also allowed a single carry-on bag weighing up to 10kg, provided it's no bigger than 55x40x20cm. And you have to be able to fit it in the overhead storage yourself. If you want to bring multiple bags then you can, provided they all fit inside your single carry-on bag.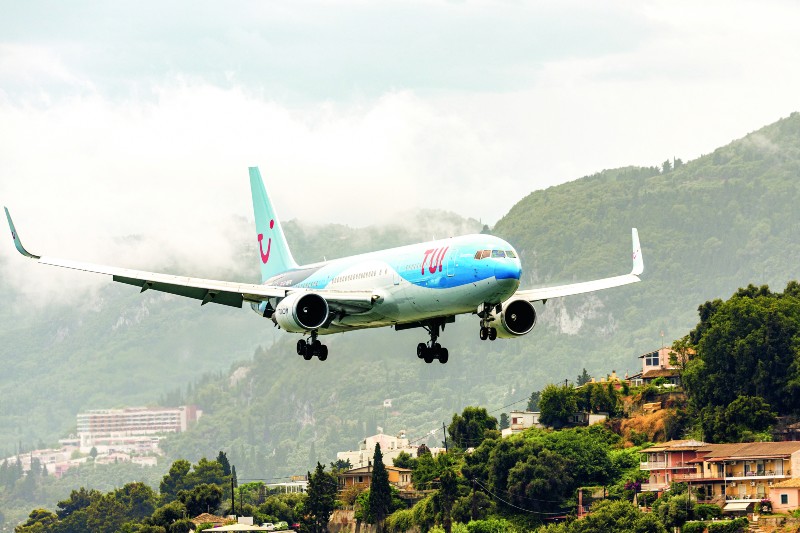 What Happens to Your Luggage on a Marella Cruise?
What happens to your luggage on a Marella cruise depends on whether your cruise is a 'bonded' cruise or not.
Bonded cruises couldn't be easier, and are common for the cruise line's Caribbean itineraries. For these cruises you simply attach the luggage tags provided to you to your luggage, and then check in as normal at the airport, handing over your bags.
The next time you see them, they'll be outside your cabin door when your room is ready for you on the ship.
Where the cruise isn't bonded, the journey will still be pretty straight forward. You'll check in at the airport, and then when your flight lands you'll collect your luggage from the baggage area as normal.
You'll hand it over to the coach driver for your transfer, and then when your coach arrives at the port, the suitcases will be unloaded and picked up by the porters, ready to take onto the ship.
So, there is an extra step involved as you get your bags from the airport yourself, and take them to the coach, but it's not too much extra hassle at all.
You're allowed to bring your carry-on bag onto the cruise ship with you, but be aware that your cabin may not be ready as you board, and so you may need to carry it around with you for a couple of hours until it is.
A lot of people like to pack their swimwear in their carry-on bag, so that they can hit the pool as soon as they're onboard.
One final thing – your cabin will have plenty of storage space for your luggage too, so once you get onboard and get into your cabin, you can unpack and hide the suitcases away, leaving you with a relaxing space to unwind for the duration of your cruise.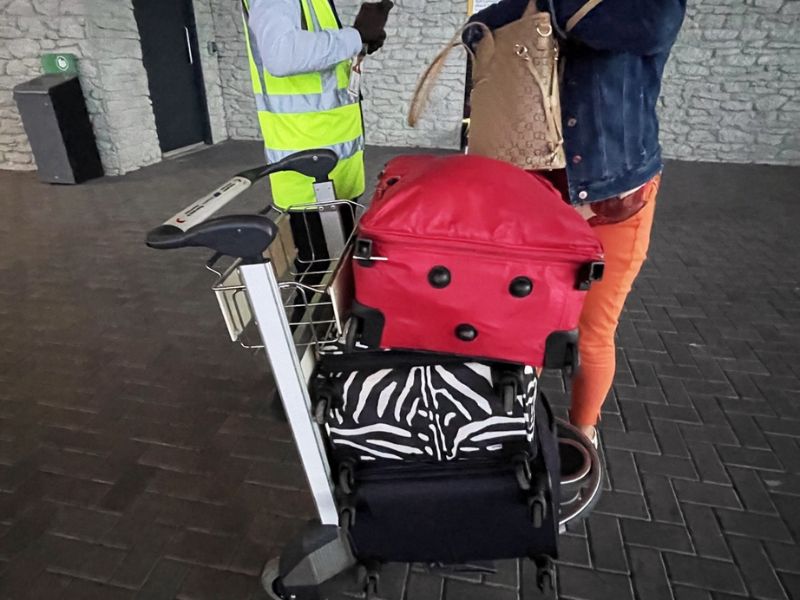 Marella Cruises Luggage Tags
When you have a cruise booked with Marella, you'll be sent luggage labels that you need to attach to your suitcase. This is what makes sure that your bags find their way to your cabin on the ship.
You'll receive the labels 14 days before you're due to travel. You'll need to add a couple of personal details (contact details in case your bag wanders off at any point), and then fold and attach the labels to your bags.
A lot of people prefer to buy luggage tag holders. This makes sure that your labels won't be damaged or torn off by accident, which can happen.
Read more: Cruise Luggage Tags: Every Question Answered!
Marella Cruises Luggage Restrictions
There are a selection of items that you aren't allowed to bring with you on a Marella cruise, or on a flight to reach your cruise embarkation port.
A lot of these are common sense items – things like weapons (including replica weapons), power tools (or indeed any sharp tools), fireworks etc.
And you'll need to follow the guidelines on liquids in your luggage too, making sure to only carry small liquids and to put them inside a plastic bag.
If you have a specific query on an item then you can check with Marella Cruises and they'll let you know whether it's permitted or not.
Do You Need Luggage Tags for Carry On Bags with Marella Cruises?
Carry-on bags don't need luggage tags for a Marella cruise. You just need to make sure you keep the bag with you at all times.
When you reach the cruise ship, you'll keep the bag with you – hence the name 'carry-on'. You'll go through security, similar to that at the airport, to make sure you aren't carrying anything you shouldn't be. And then, the bag will be yours to take with you onto the ship.
Remember that you might not be able to drop it off right away, so try to pack light if you can, and remember to keep any essential medications or other items you need immediately onboard in that bag, since it could be a couple of hours until you get your checked bags.
Cruising with Marella really is easy, and you'll have no trouble getting your luggage to the ship. Before you know it, you'll be unpacked and sat sipping a cocktail by the pool, as you sail to your next exciting port.
Right now, enjoy big savings on Caribbean cruises with Marella.
Book your cruise now – remember you get flights, drinks and tips included!
Related Posts: