This is a sponsored post for Marella Cruises.
Cruises are a fantastic holiday option for all ages, and in the last couple of decades, they've become much more family-friendly.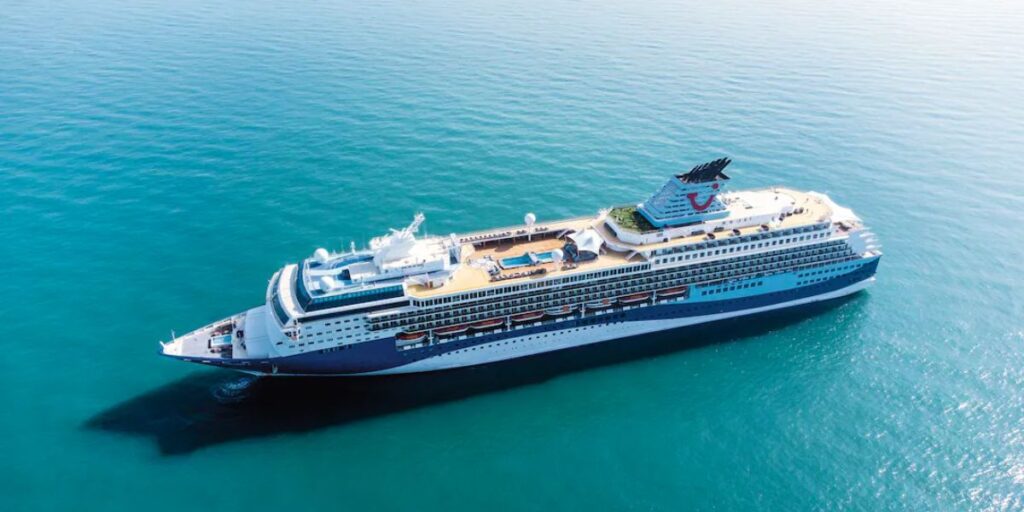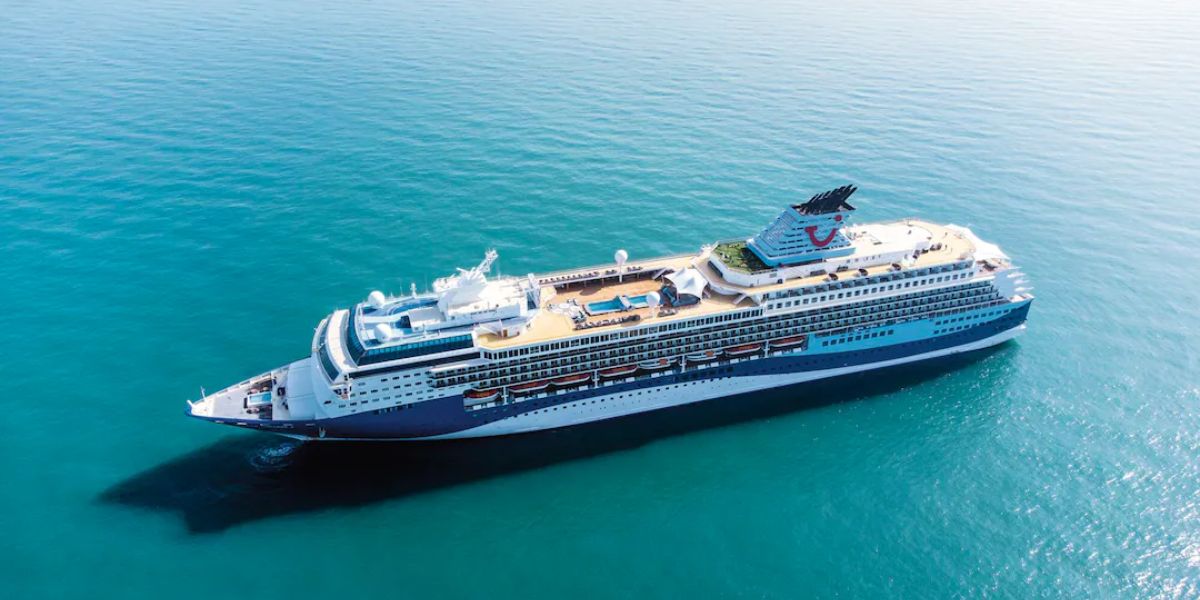 However, there is still a market out there for people who want to cruise without kids, and enjoy a somewhat more peaceful atmosphere.
That's not to say that all children are loud and disruptive – but they certainly can be!
If you're interested in an adults-only getaway, then consider Marella Cruises – let me tell you why.
Right now, enjoy big savings on Caribbean cruises with Marella.
Book your cruise now – remember you get flights, drinks and tips included!
Are Marella Cruises for Adults Only?
Marella Cruises are targeted at the whole family, although some cruises are exclusive to adults. Most of Marella's ships do have family-friendly features onboard, but they aren't designed to be as action-packed as some other cruise lines when it comes to kids' activities and entertainment.
There are some cruises of Marella's that are definitely for adults only, and the rest are good for families who want to get out and explore the world, rather than spend their cruise doing all sorts of extreme activities on a sea day.
To help make it easy for anyone who wants to avoid children, you can book an adults-only cruise with Marella just by choosing the right ship, or by choosing an itinerary on another ship that is flagged as being for adults only.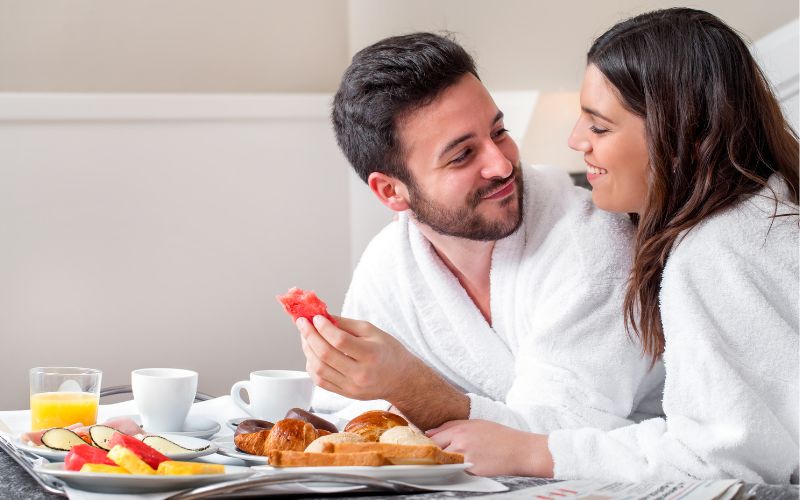 Which Marella Cruise Ships are Adults Only?
Marella Cruises has one ship that is exclusively for adults – Marella Explorer 2. Even toddlers aren't allowed on this ship (and babies under 6 months are not permitted on any ship), so if you are looking to enjoy the company of only adults, this is a great ship to choose.
The other ships in the fleet are all considered family-friendly. They have kids' clubs, but they don't have some of the bigger attractions that you might find on the giant cruise ships sailing for other cruise lines.
So, if you sail on those ships during term time, you might find them to be relatively quiet on the kids front anyway – you might only have a few families with preschool kids, or perhaps families who've taken their kids out of school for a short break, and you can probably avoid them.
But if you want the guarantee, then Marella Explorer 2 is the ship to book.
What Happens on an Adults-Only Cruise with Marella?
There are lots of different activities and facilities that adults can enjoy while cruising with Marella.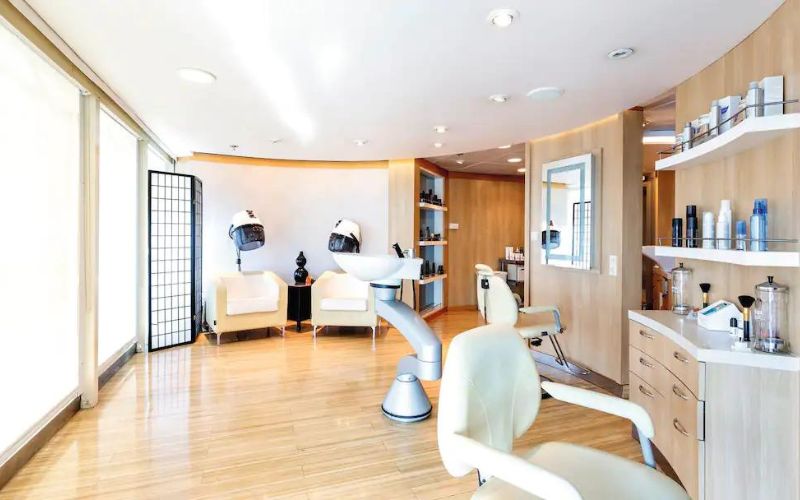 The simplest of these is just relaxing by the side of the pool, perhaps with a cocktail from the pool bar. You don't have to 'do' anything if you don't want to – you can just take it easy and enjoy the peaceful surroundings of a cruise without kids.
However, if you want something a little more active and involved, here are just some of the things that happen on an adults-only Marella cruise:
Daily quizzes and trivia
Spa treatments and beauty therapies
Exercise classes and a running track
Minigolf
Dance classes
Bingo games
Towel-folding demonstrations
Live music throughout the day
Casino games
Live broadway-style entertainment
Movies by Moonlight
And that just scratches the surface. Activities will change on a daily basis and be listed on the ship's cruise news while you're onboard, so you can plan your day.
Of course, part of the benefit of choosing a Marella cruise is that they're all fly cruises, and so you'll be flown right to the heart of some of the best regions – meaning fewer days at sea.
So most of what you'll be doing on your Marella cruise is actually getting out there and exploring the ports that you visit – whether that's soaking up the sun on a Caribbean beach, or walking through a historic city, or even just a bit of retail therapy.
One thing is certain – you definitely won't have time to get bored on an adults-only cruise with Marella.
What is the Age Limit for Adults Only Cruises with Marella?
The age limit for cruises on Marella Explorer 2 is 17 years and older. Children aged 16 or under are not permitted to sail at all, while those aged 17 must travel with their parents or another guardian aged 17 or over.
The only exception is on cruises with port calls in the US, where guests must be at least 21 years old to travel alone.
Why Book an Adults-Only Cruise with Marella
There are lots of reasons why you might want to book an adults-only cruise with Marella.
Firstly, not many cruise lines have adults-only ships, so if you're really averse to cruising on a ship where kids might be being noisy, your options are already fairly narrow. Even cruise lines that target adults but permit kids will often have families travelling on them.
Then, consider how much you get for your fare with Marella. As with other cruise lines, the cost of your cruise includes your food and your entertainment onboard.
But unlike other cruise lines, it also covers the tips you're expected to pay to the crew, and it covers your drinks. You don't need to pay a penny extra if you don't want to, and your fare will cover all the essentials for your cruise.
Plus, Marella's fly-cruise itineraries offer a wide range of itineraries around the world, including some fantastic destinations. Because your cruise and flight are organised by the same company, everything is seamless and stress-free, and from the moment you arrive at the airport you'll feel like you're already relaxing.
Right now, enjoy big savings on Caribbean cruises with Marella.
Book your cruise now – remember you get flights, drinks and tips included!
Related Posts: