This is a sponsored post by Marella Cruises.
A Marella cruise is a fantastic way to explore the world in comfort and style – but just how comfortable can you get during dinner?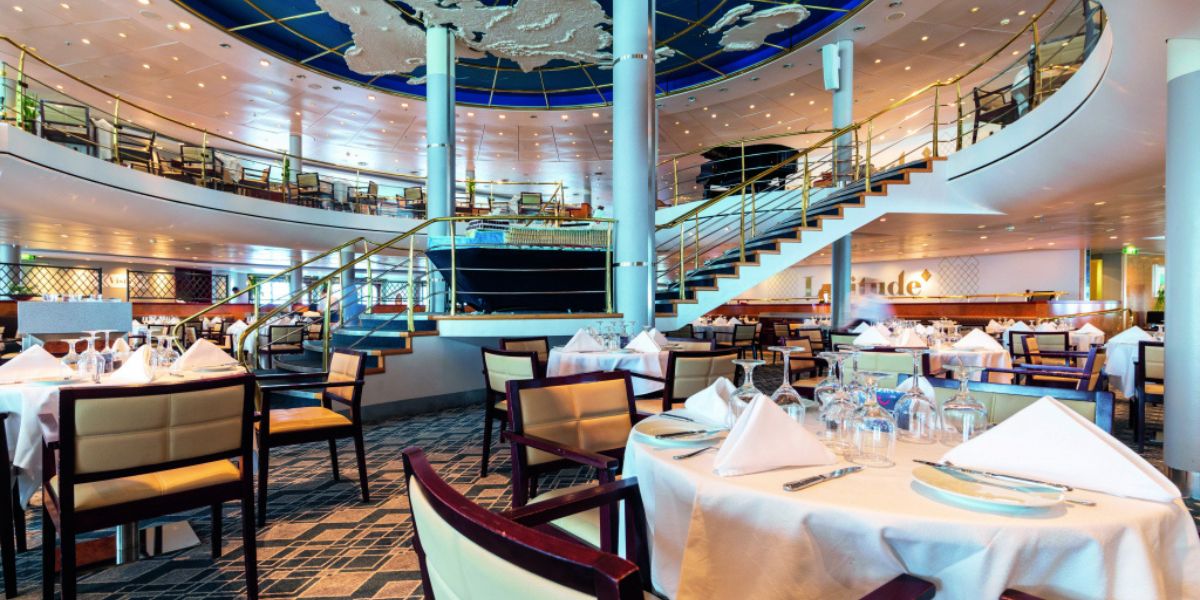 A lot of cruise lines still operate a dress code, and before you start packing your suitcase, it's important to know what you need to bring so you aren't out of place.
Right now, enjoy big savings on Caribbean cruises with Marella.
Book your cruise now – remember you get flights, drinks and tips included!
Does Marella Cruises Have a Dress Code?
Marella Cruises does have dress codes on the ship, but they are quite relaxed compared to some other cruise lines. There are three different levels of dress code to make it easy for guests to understand what to wear when they're in different areas of the ship.
The dress code on a Marella ship can vary depending on the time of day. A restaurant may have a more relaxed dress code for lunch, for example, than it does for dinner. So guests are advised to check what the code is for their chosen restaurant for the evening.
To simplify the dress code, Marella has three different categories, which are Beachwear, Casual, and Smart. You just need to check which of these three dress codes applies to your restaurant.
Marella Beachwear Dress Code
The Marella Beachwear dress code is the most relaxed on the ship, and it means that you can pretty much wear whatever you want, including swimwear and flip flops. The only hard rule is that you must have something on your feet at all times.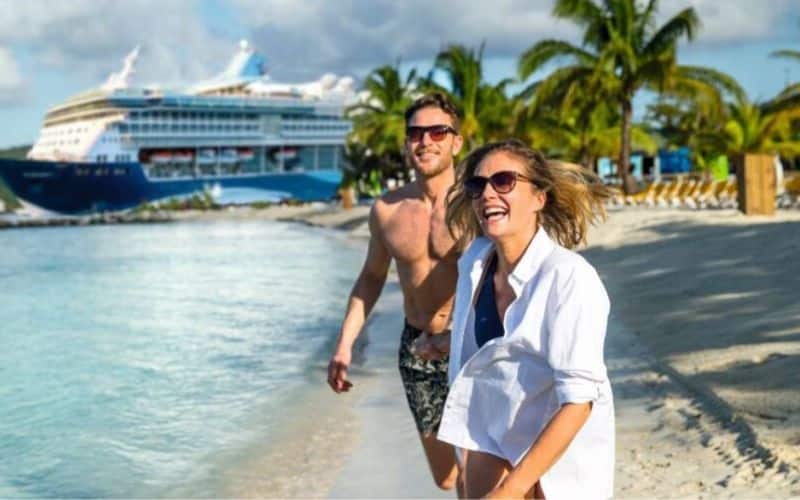 That's mainly for safety reasons, in case there was any broken glass somewhere that hadn't yet been spotted, but it's more hygienic too.
The Beachwear dress code will apply in some of the more relaxed venues on the ship, including the snacking areas.
Marella Casual Dress Code
The Marella Casual dress code is a step-up from the Beachwear code, and it's often found in the restaurants on the ship at lunch time. With the Casual dress code, you can still wear any type of clothing you like, but with the exception of beach or swimwear.
Flip flops are still fine with this dress code though.
Marella Smart Dress Code
The Smart dress code for Marella is considered the most formal, but it's still quite relaxed. It'll apply to many of the restaurants for dinner. The Smart dress code permits shirts, dresses, skirts, trousers, jeans, and tailored shorts. Shirts can include polo shirts or open collar – there's no need for a tie or jacket.
You're not allowed to wear flip-flops with this dress code – closed-toe footwear is needed, but a pair of smart, non-sporty trainers would be acceptable. The specific items banned include sportswear (especially football shirts), caps, any beachwear, and non-tailored shorts.
If you're travelling on a family ship and you have young children with you, they don't need to stick to the same dress code as the adults. But if you're sailing with teens, it'd be better to have them dress in the same way as the adults in your party.
Does Marella Cruises Have a Formal Night?
Marella Cruises usually has one night per 7-day cruise that is designated as a 'Dress to Impress' night. It's where guests are encouraged to get dressed up in more formal clothing if they wish, although guests can just turn up in the regular Smart dress code if they prefer.
A lot of guests still enjoy the feeling of putting on their most glamorous suits and cocktail dresses for a night, but there are also many who don't want to have to pack their best formal clothing, or just prefer the more relaxed feel of a smart-casual outfit.
Marella caters for both with the Dress to Impress night, since you're welcome to choose either. And if you don't want to feel like you're underdressed, you can head to any of the other restaurants on the ship – the Dress to Impress night is typically limited to the main restaurant only.
And because on a Marella cruise, you've always got a choice of restaurants included in your fare, you don't have to worry about paying extra to go and eat in a speciality restaurant, or stick to the buffet, if you're trying to avoid dressing up.
How Many Formal Nights Do Marella Cruises Have?
A 6-night or 7-night Marella cruise will usually have one Dress to Impress night, with one additional night for every additional week of the cruise.
When are Marella Cruises Formal Nights?
The Dress to Impress nights will usually happen on a sea day, but it's not set on which day it will be. If your cruise doesn't have any sea days, then the formal night could be any of the cruise, except for the first night, when guests haven't had the time to fully unpack.
With Dress to Impress nights being all about those guests who want to look their best and don their fanciest clothing, it's no fun if they have to rush to get ready after boarding the ship. It's also preferable for a sea day so that guests aren't obliged to rush back to the ship early from their port.
Why Marella Cruises?
There are loads of fantastic reasons to book a Marella cruise, and their relaxed approach to dress codes is just one of them. Marella Cruises offers great value cruising with all-inclusive fares, so you get your meals, drinks, entertainment and gratuities all included, along with flights from an airport near you.
The whole experience is super-easy too – check in at the airport with your luggage, and the next time you'll see it will be at your cabin on the ship. Perfect if you're packing your formal clothing and don't want to worry about it en route to the port.
And there are many fantastic destinations to enjoy too, all over the world. If you like the idea of soaking up the sunset views of a tropical paradise in the early evening, while glammed up in your favourite dress or suit, then it's a great cruise line to choose.
Equally, if you don't want to stick to more smart-casual clothing choices whilst cruising around some of the warmer climates of the world, you can do that too.
Right now, enjoy big savings on Caribbean cruises with Marella.
Book your cruise now – remember you get flights, drinks and tips included!
Related Posts: