Whether you've booked yourself a Windstar cruise already, or you've got one lined up that you're about to secure, you'll want to know whether or not the all-inclusive package is worth the extra cost.
Any kind of cruise holiday is going to be relaxing, but an all-inclusive one? That's even better – as long as the price is fair. So let's find out whether Windstar Cruises' all-inclusive package is worth it, or not.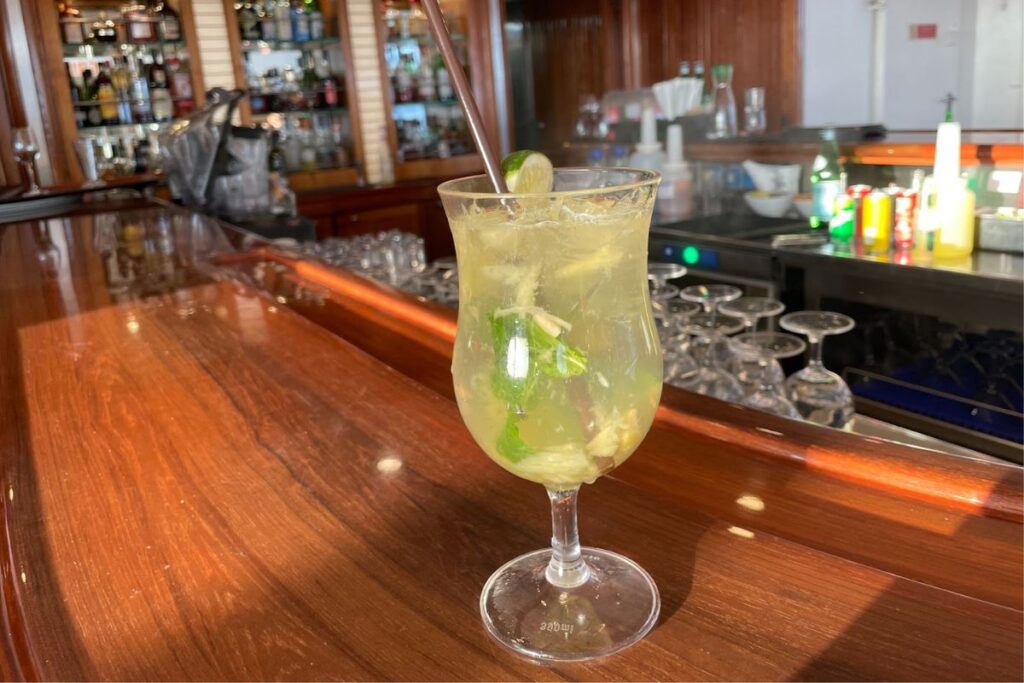 Is Windstar Cruises all-inclusive?
Windstar Cruises is not all-inclusive. You do get a lot included in your standard cruise fare, but there are some extras that you'll need to pay for – including alcoholic drinks, shore excursions, WiFi, laundry and tips for the crew.
Windstar is a luxury cruise line in terms of the style and size of the ships, and the incredible service you get onboard. You then have the flexibility to choose whether you pay for the additional elements of your cruise individually, or you pay an upgrade to make your cruise almost all-inclusive.
What's included in the price of a Windstar Cruise?
A standard Windstar cruise fare includes all of your food (including room service, snacks and speciality dining), all non-alcoholic drinks, your onboard entertainment, and use of the watersports platform on the ship on applicable itineraries.
Typically, Windstar includes more than many other cruise lines – you won't pay anything extra for food at all on the ship, whereas other ships have cover charges for some restaurants and a fee for room service.
And you also won't pay for your coffee, your sodas or even your bottled water – all of these cost extra on the majority of competitor cruise lines.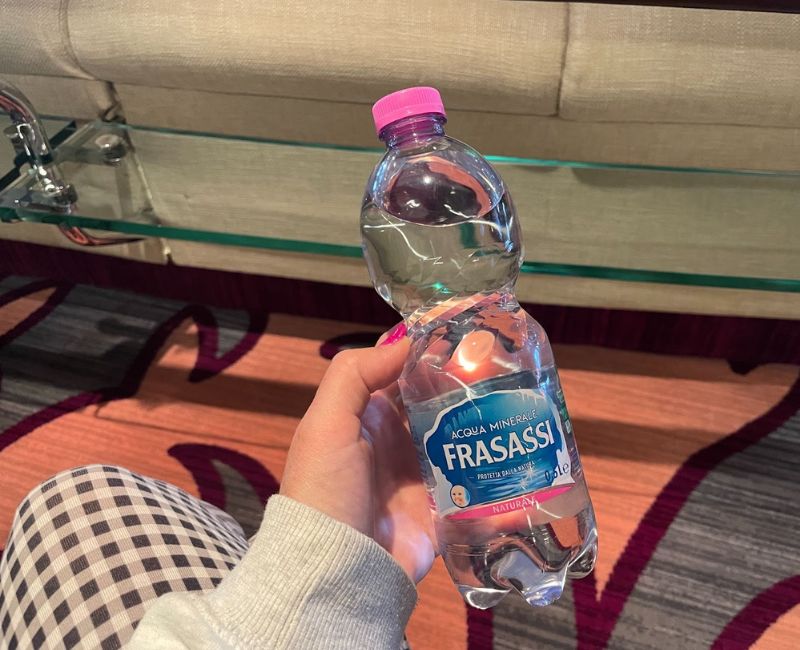 Read more: What does Windstar Cruises include?
The Windstar All-Inclusive Package
You can upgrade your cruise with Windstar's All-Inclusive Package. It costs $89 per person, per day and it covers your drinks, your WiFi internet access and your gratuities onboard, including your beverage service fee.
Here are the details of exactly what you get for your $89…
1. WiFi
You get unlimited WiFi internet access with the All-Inclusive Package on a Windstar cruise. Unlike other cruise lines, there aren't different internet packages to choose from – it's just one standard WiFi connection.
Windstar has been busy installing Starlink on every ship in the fleet – this technology uses advanced satellite connections to offer significantly faster WiFi speeds than were available previously. So you, in theory, should be able to stream and enjoy video calls when you book the All-Inclusive Package.
However, in practice, the quality of the WiFi varies depending on how many people are using it. In the morning when most guests had left the ship, I was able to use the WiFi to work with no issues. However, on a sea day, the WiFi was barely usable. And it certainly wasn't possible to upload or download video content.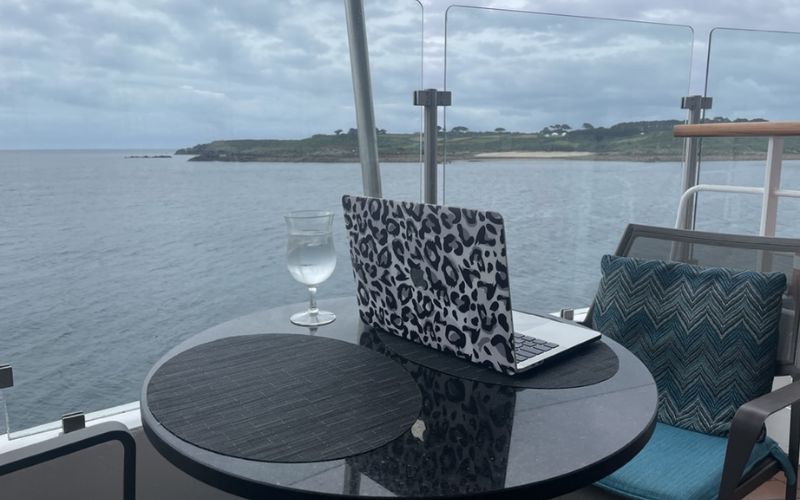 2. Captain's Exclusive Beverage Package
Included as part of the All-Inclusive Package is the Captain's Exclusive Beverage Package. This is the better of the two drinks packages you can get on the ship, and it includes all alcoholic beverages by the glass.
So that's a wide range of beers, 33 different wines including sparkling options, spirits, cocktails and all drinks in your minibar too. The only drinks not included as part of the package are wines by the bottle.
Windstar's cocktail menu is huge and the cocktails are the best I've enjoyed at sea.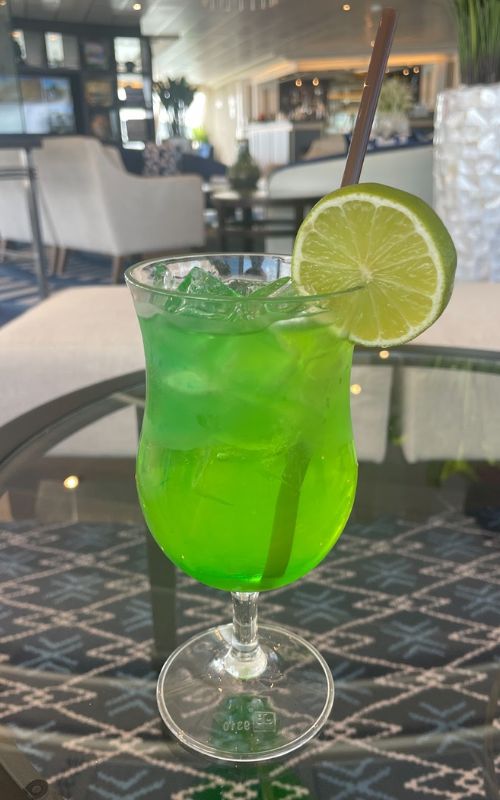 3. Hotel and Beverage Service Fee
The All-Inclusive Package covers your hotel and beverage service fees. The hotel service fees are essentially your gratuities – they're added to your account automatically, and unless you dispute them and change the amount, you'll be asked to pay them at the end of the cruise.
The beverage service fee is an 18% service charge that is applied to every alcoholic drink you order on your cruise. If you've bought the Captain's Exclusive Beverage Package, you also have to pay the 18% gratuity on top of every drink you order.
But, if you instead opt for the All-In Package, that 18% is covered and you don't have to pay it.
Windstar's All-Inclusive Package Terms
There aren't too many terms and conditions to worry about with the All-Inclusive Package but there are a couple of important things to note.
Firstly, the price of $89 per person, per day only applies if you book the package at least five days before you sail. You can still get the package after this date, up to the first day of your cruise, but you'll be paying $99 per person, per day.
You also have to book the package for your entire cruise – you can't book it for part of the cruise only. That's why you have to book it no later than the end of the first day of your sailing.
How About Laundry?
Laundry is not included in the All-Inclusive Package. It used to be, so you may still see some marketing materials that advertise it as being included. However, it was removed in 2022.
You can pay extra if you want all-inclusive laundry though. There's a package for $19 per couple per day that lets you have your clothes cleaned and pressed as frequently as you'd like during your cruise. It's available for $9.50 for solo travellers.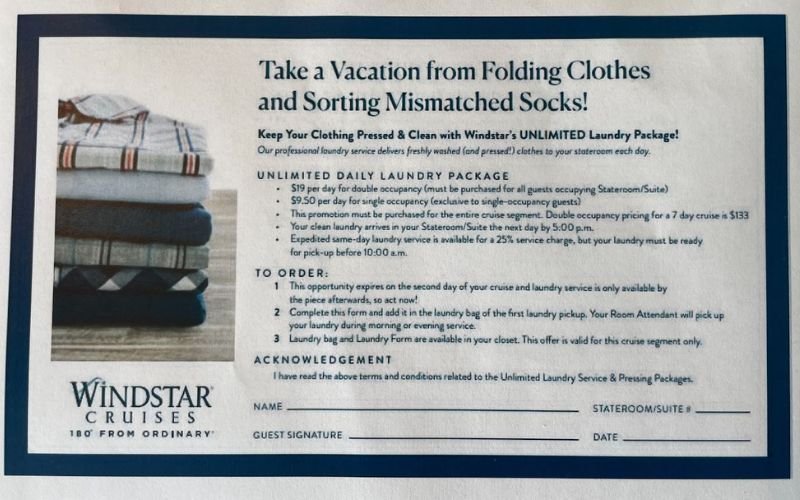 Suggested read: How To Do Laundry on Cruise Ships: The Ultimate Guide
Is Windstar's All-Inclusive Package Worth It?
Whether or not the All-Inclusive Package is worth it depends on the type of cruise passenger you are, and how much you would use the individual services.
Firstly, let's just take a look at the cost of each element:
Captain's Exclusive Beverage Package – $65 per person, per day
WiFi internet access – $35 per day
Hotel Service Charge – $16 per person, per day
So the total cost of those alone, if bought individually, is $116 per day. Booking the All-Inclusive package would therefore save you $27 per person, per day. For two people cruising on a 7-night voyage, that's a total saving of $378.
And that's before you factor in the Beverage Service Charge too. Let's give a conservative estimate of two glasses of wine each per day – with an average cost of $10 per glass, that's $20 total, which means the 18% service charge would be $3.60.
Multiply that by two people, over 7 nights, and it's an extra $50.40 you've saved, for a total saving of $428.40.
And that's if you only have two drinks per day. The savings soon rack up if you're having a lot of drinks.
So, it's worth it, right?
Well, before you dive in, let's delve a little deeper to be sure…
Drinks
The average cost of a bottle of beer on Windstar is $7, while wines, cocktails and spirit-based drinks will typically cost around $10-11.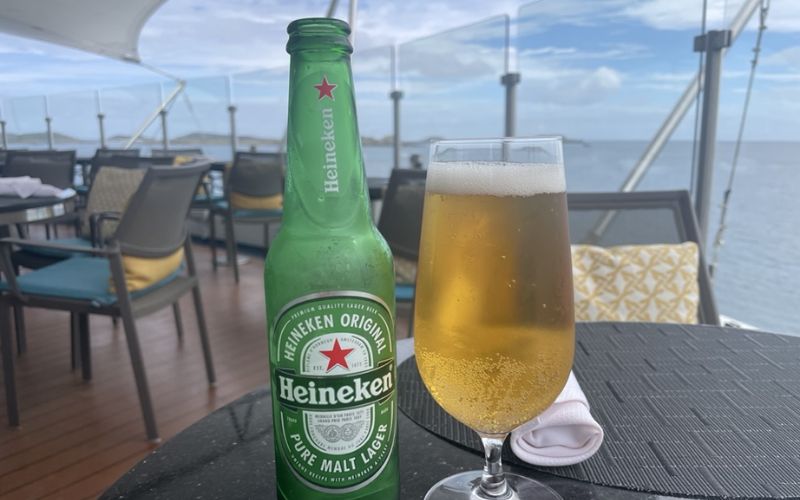 So you have to consider how many drinks you're likely to have – if you only want one or two per day, and you'll stick to non-alcoholic beverages for the rest of the time, then the package probably isn't the best option.
You're not getting the $65 value of the beverage package, you're getting maybe $22 of value at best – plus the $4 or so that would be the Beverage Service Charge.
It gets a little more unclear if you think five drinks sounds about right. If you have five drinks costing $11 each, then it'd cost you $64.90 with the Beverage Service Charge included.
So you need to weigh up how many drinks you think you'll have, and decide from there whether the All-Inclusive Package represents good value for you.
It's worth recapping that the Captain's Exclusive Beverage Package can also be bought on its own for $65 per day – but then you also have to pay the beverage service charge too on every drink you buy.
Which means it doesn't represent good value. You might as well get the All-Inclusive Package since you'd be paying $16 per day for the hotel service charge too. For the drinks package and hotel charge, that's $81 per day. 
You may as well pay the extra $8 per day and avoid the beverage service charges on each drink, especially if you're drinking enough to justify the beverage package in the first place.
Takeaway – Don't get the Captain's Exclusive Beverage Package, the All-In Package is better.
WiFi
WiFi costs $35 per day, but Windstar doesn't always ask you to pay for the entire duration of your cruise. You have an alternative option – paying for data packs.
Doing this regularly wouldn't be cost-efficient, but if you only want to get online for a couple of hours, you can pay for the Email plan ($60 for 200MB of data) or the Surfing plan ($120 for 500MB of data).
Here's the info from the TV in my suite..
Again, you need to evaluate how much you think you would use the internet on your cruise. If you'll be on the internet every day, then the All-Inclusive Package represents good value.
If you just want to check your emails once midway through your cruise, and perhaps use 4G data or local WiFi when in port, it definitely isn't worth it from a WiFi perspective.
Hotel Service Charge
The Hotel Service Charge is something you're expected to pay on the cruise – the crew rely on this as a large part of their pay.
So having it included with the All-Inclusive Package makes sense, since it's just one element paid for that you would be paying anyway.
The only exception would be if you planned to remove the charge or change it. This isn't recommended, but you are within your rights to do so. If you think you're the type of person who might do this, then the All-Inclusive Package isn't right for you because you can't take out the package and then ask for a refund of the service charges later.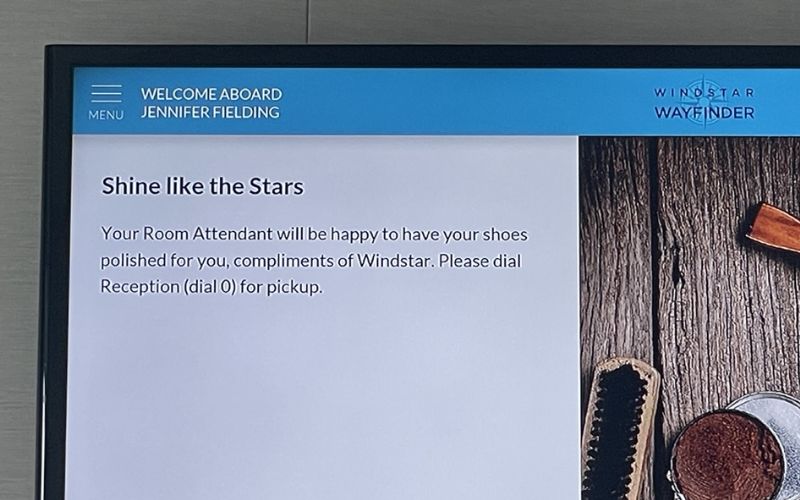 Example Scenarios
Let's look at some quick examples to work out whether the cost is worth it to you.
Scenario 1
A glass of wine with lunch, two glasses with dinner, a cocktail by the pool during the day, and using the WiFi regularly.
Cost per day individually:
Drinks with service charge (based on average prices) – $52
WiFi – $35
Hotel service charge – $16
TOTAL = $103
Advice: Buy the All-Inclusive Package
Scenario 2
7-day cruise. Five beers per day. Will only use the internet a little, so pays for the one-off Surfing plan at $120.
Cost per day individually:
Drinks with service charge – $42
WiFi – $17 ($120 one-off charge divided by 7 days)
Hotel service charge – $16
TOTAL = $75
Advice: It's probably better to pay for everything individually, though paying the extra $10 per day does give you more freedom with internet and lets you have more to drink if you want to.
Scenario 3
Occasional drinker only – has a cocktail every other day but sticks to soft drinks otherwise. Will use the WiFi regularly.
Cost per day individually:
Drinks with service charge – $6 (three cocktails averaged out over a week)
WiFi – $35
Hotel service charge – $16
TOTAL = $57
Advice: Pay for everything individually instead of getting the All-Inclusive package.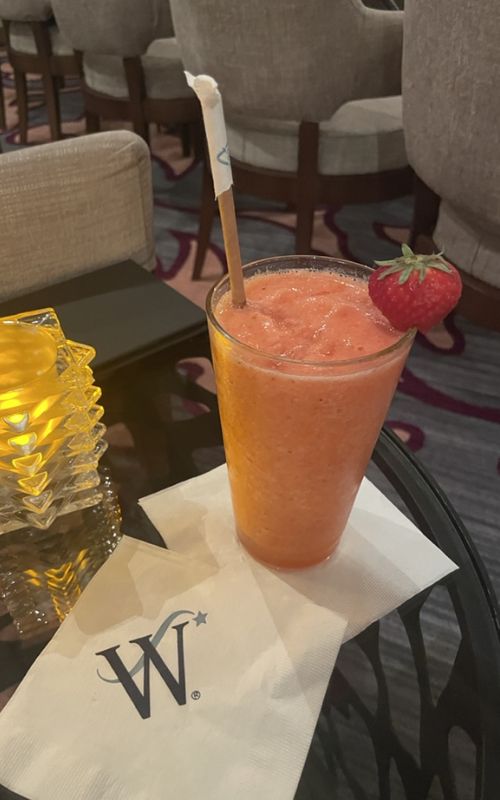 The Bottom Line
Windstar Cruises already offer excellent value, since you get all of your food and entertainment included as well as anything non-alcoholic – that's more than most other cruise lines offer as standard.
Read more: What Do Windstar Cruises Include?
But, if you're someone who'll use the WiFi a lot and who enjoys a couple of cocktails or glasses of wine each day, then the All-Inclusive Package is great value too.
It only leaves you with laundry services and shore excursions to pay for, and neither of those are essential – you can wander off the ship and explore at your own leisure if you prefer. So you can end up reaching the end of your cruise with no bill left to clear.
It's not right for everyone though, and paying for each element may work out better value – so make sure you check before you book.
NEW DEALS JUST RELEASED!
Don't miss the latest Windstar Cruises offers…
Related Topics