Imagine stepping aboard a luxurious cruise ship, not just for the journey and the stunning destinations, but for an unprecedented shopping experience that transcends all norms.
Well, the future is here with MSC Cruises' latest flagship, the MSC Euribia, which is all set for her big debut this month.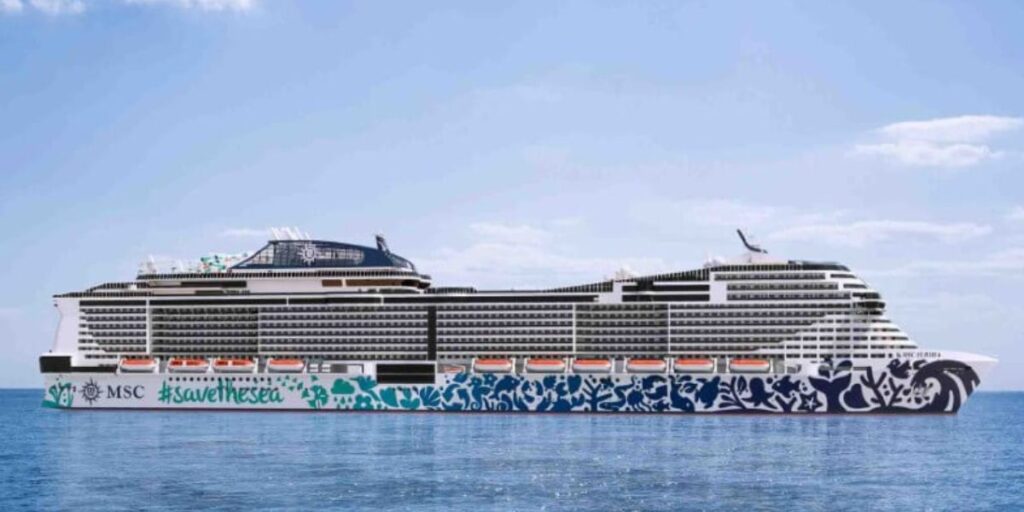 Supersize shopping experience
With an ambitious project to elevate shopping experiences at sea, this LNG-powered vessel is all set to unveil the largest shopping plaza ever seen on a cruise ship, encompassing a staggering 1278m2.
At the heart of MSC Euribia's extraordinary retail spectacle is the groundbreaking Luxury Plaza. Located on deck 6, this expansive retail area is an embodiment of elegance, skillfully blending open spaces with immersive environments.
The Luxury Plaza is more than just a shopping destination; it's an interactive retail experience that invites guests to explore, engage, and indulge.
The Plaza represents a new generation of cruise shopping, where guests can participate in workshops, seminars, and product discovery sessions.
It promises an immersive retail experience that extends beyond mere transactions, with the availability of personal shoppers, product tastings, and demonstrations.
Luxury and sustainability combined
Diving into the offerings, TimeVallée, the acclaimed multi-brand luxury watch and jewellery store, finds a prideful spot within the Luxury Plaza.
Following its success on MSC Seascape, this boutique aims to dazzle guests with high-end brands such as Bvlgari, IWC Schaffhausen, Montblanc, and more.
With a crew of knowledgeable Sales Ambassadors at your service, a visit to this boutique could turn into a delightful journey of discovery.
Moreover, the Plaza also features an all-new Liquors & Cigars area, the first-ever in the fleet. The space is dedicated to showcasing exclusive Davidoff cigars and a selection of unique Scottish Single Malt whiskies.
For MSC Cruises, however, luxury doesn't mean a compromise on sustainability. The shopping options reflect a deep commitment to the environment, demonstrated through an array of sustainable products in the MSC Logo Shop.
This includes products made from recycled or natural materials, with a high emphasis on reduced packaging and waste reduction.
A new era for retail at sea
All of this makes the new Luxury Plaza on MSC Euribia a game-changer. It's not just the impressive size or the sheer variety of the offering that's exciting.
It's the innovative approach to shopping – an approach that seamlessly marries luxury, engagement, and environmental consciousness.
The MSC Euribia doesn't just treat her retail offering as an afterthought, but instead makes it one of the many highlights of the whole cruise experience.
Related posts