It's not every day you get to witness the birth of a new era in maritime travel!
But, on the 8th of June, MSC Cruises invites you to do just that. The highly anticipated launch of their most environmentally advanced ship to date, the MSC Euribia, is set to take place in Copenhagen, Denmark, and it promises to be a spectacular event.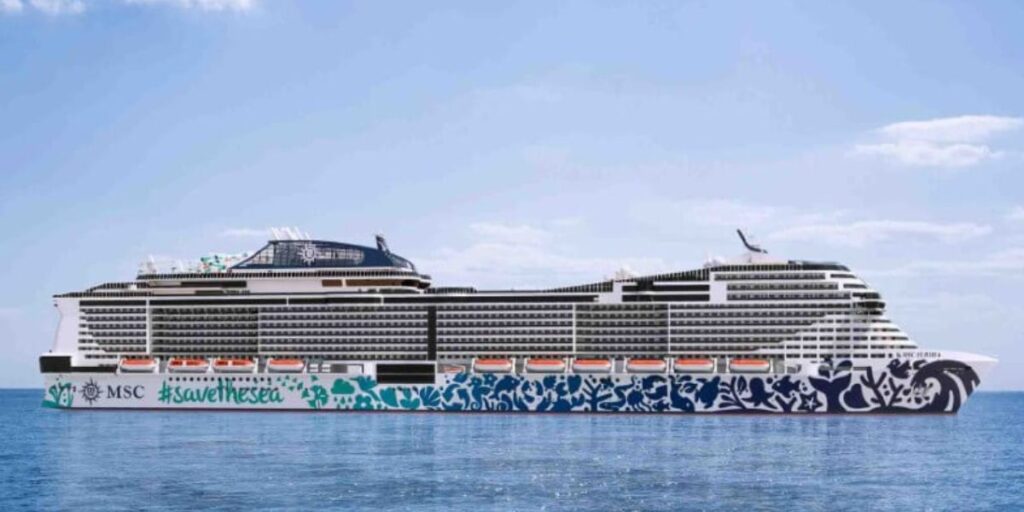 With the historic city of Copenhagen serving as a fitting backdrop, chosen for its deep-rooted maritime heritage and dedication to sustainability, the stage is set for an event to remember.
It is a celebration that perfectly captures MSC Cruises' vision for a sustainable future and its unwavering commitment to safeguarding the marine environment.
The stars align
In a show of star power, Hollywood icon and Oscar-winning actress, Sophia Loren, will name her 19th MSC Cruises' ship. Loren's enduring relationship with the cruise line adds a touch of personal sentiment to the occasion, and her charisma is bound to add a touch of glamour.
Sarah Grünewald, a beloved Danish television host, will guide us through the evening as the Master of Ceremony, ensuring a seamless blend of tradition and entertainment.
The real star of the show, however, will be the MSC Euribia herself. This ship is not just built for the future – she is the future. As the second vessel in MSC Cruises' fleet powered by LNG (the cleanest and most efficient fuel currently commercially available at scale), Euribia stands as a testament to the line's commitment to innovation and sustainability.
Advanced onboard wastewater treatment systems, waste management handling, energy efficiency measures and underwater radiated noise management systems – this ship is a veritable showcase of state-of-the-art environmental technologies.
A launch to remember
But MSC Euribia is not just about sustainability; it's about experiences too. As guests tour the ship, they will discover a plethora of unique features and amenities designed to cater to a wide range of tastes and preferences.
From the awe-inspiring artwork, "2023", by renowned British artist Julian Opie, to the Carousel Lounge offering panoramic ocean views, and the revolutionary kids' area complete with an MSC Foundation Lab, every detail has been carefully curated.
Ten dining venues, including a stylish French bistro and a sushi restaurant with a Robatayaki grill, will tantalize taste buds. And for thrill-seekers, the ship's very own Ocean Cay AquaPark, one of the largest water parks at sea, promises endless fun.
The event will not be complete without the traditional breaking of a champagne bottle over the bow of the ship, a gala dinner, and a host of live entertainment. To crown it all, world-renowned French DJ and record producer, Bob Sinclar, will spin an unforgettable set.
After the launch, guests can experience the MSC Euribia firsthand with seven-night sailings from Kiel, Germany, and Copenhagen, Denmark to the mesmerizing Norwegian Fjords, including Geiranger, Ålesund, and Flaam.
Related posts