Get ready to sprinkle some pixie dust on your calendars!
Disney Cruise Line has pulled back the curtains and unveiled a treasure trove of awe-inspiring adventures that are set to rule the waves in autumn 2024.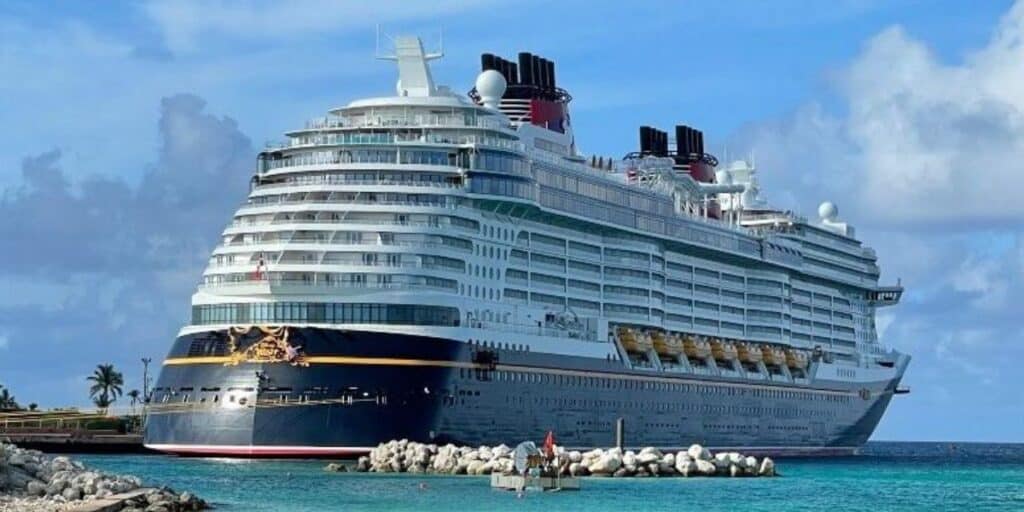 Spooky extravaganza
The magic begins with Halloween on the High Seas. Imagine sailing the ocean blue, the wind in your hair, and – BOO! Ghosts, ghouls, and Disney characters in spooky costumes!
From mid-September to October 2024, the Disney fleet will transform into haunted paradises. Enjoy thrilling deck dance parties and indulge in eerily delicious treats.
Now, set your sights on the Disney Wish – she's the largest Disney cruise ship ever, and she's ready to embark on a ghoulish journey. Setting sail from Port Canaveral, Florida, Disney Wish is set to offer three and four-night Bahamian voyages full of Halloween delights.
But that's not all! The Disney Fantasy and Disney Magic ships are also pulling out all the stops. Discover sun-soaked shores and crystal-clear waters, with a touch of Halloween enchantment. Plus, you'll have the chance to explore Lighthouse Point, Disney's brand-new island destination in the Bahamas!
Festive fun at sea
As the Halloween confetti settles, the ships gear up for the Very Merrytime Cruises. From mid-November through to December, prepare to be whisked into a winter wonderland – at sea! Think snowfall, twinkling lights, and a heartwarming atmosphere while cruising through the Caribbean.
Get your passports ready for a bucket-list journey as the Disney Wonder will be sailing from Vancouver, Canada, to Honolulu, Hawaii, and even across the South Pacific to Sydney, Australia. This voyage is your ticket to stunning islands like Fiji, American Samoa, and New Caledonia.
And, just when you thought it couldn't get any better, there are festive adventures to Lighthouse Point, Disney's tropical haven in Eleuthera.
Promising an unforgettable blend of Bahamian culture and Disney escapades. It's Disney's second private destination in The Bahamas, following the success of Castaway Cay.
Related posts