To mark its 25th Silver Anniversary this summer, Disney Cruise Line has revealed more information about their celebratory firework shows, which are set to be a spectacle for the skies.
A show to remember
Guests aboard Disney's anniversary cruises can expect different fireworks options, depending on sailing length, departure date, and other factors.
Ensuring everyone gets a taste of the magic, the line has worked to diversify their shows for different cruises, mixing traditional fan favourites with anniversary specials.
Most of the cruises will include the line's popular Pirate's Night fireworks, a staple of Disney's seafaring adventures. The 3-night sailings aboard the Disney Wish, for instance, will offer this vibrant show. For those on the 4-night cruise departing July 3, they're in for a double treat.
On this special sailing, guests will witness not only the Pirate's Night display but also a unique fireworks show celebrating the Fourth of July holiday.
Guests on board the 4-night Silver Anniversary at Sea Sailings on the Disney Wish will get a taste of both worlds. They'll enjoy the usual Pirate's Night fireworks show alongside a specially created anniversary show.
Whilst the new Silver Anniversary Fireworks at Sea presentation will illuminate the sky during Disney Dream's 4-night Silver Anniversary sailings, departing August 26 and 30.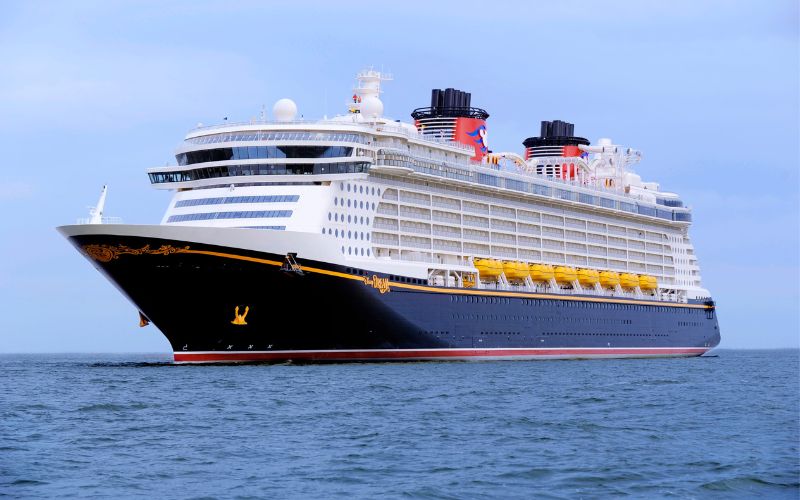 However, the cruise line has reminded guests that all firework shows are dependent on the weather and that not all sailings can offer these pyrotechnic spectacles due to ship speed and location constraints. For instance, Disney Wonder's Alaskan cruises and select European itineraries on the Disney Dream will not feature any fireworks.
Magical times with Elsa and co
But Disney Cruise Line has ensured that the lack of fireworks won't dampen the magic. On Alaskan cruises, Disney is substituting the firework shows with a delightful "Freezing the Night Away with Anna, Elsa, and Friends" deck party, ensuring a different but equally engaging form of entertainment for its guests.
Related posts