Carnival Cruise Line, one of the biggest cruise lines in the world, is completely shutting down its website for almost two full days as it gives its systems an overhaul.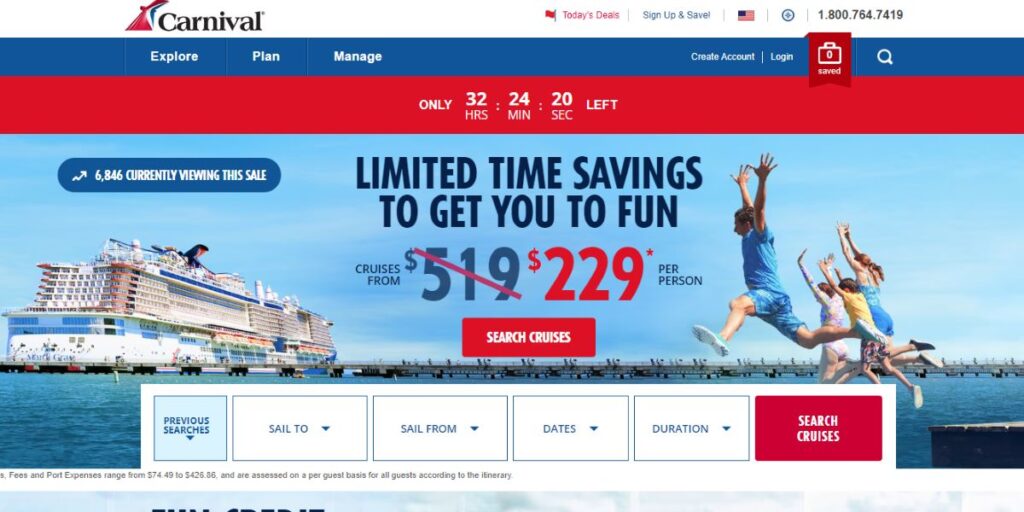 Scheduled for most of 16th and 17th September 2023, the upgrade will make big changes to the customer-facing systems along with those behind the scenes, particularly related to bookings and payments.
What this means is that guests won't be able to access their online accounts for this two-day period, or make any new bookings. Travel agents and Carnival's own service agents won't be able to help at this time either.
Customers and travel agents are being advised to complete any shore excursion bookings, spa treatment bookings, or dining reservations that are urgent before the website shuts down at 00:00 on 16th September, or wait until the systems are back up, expected to be in the evening of 17th September.
While important, this period of maintenance could have an impact on anyone due to sail with Carnival next week who wished to make reservations or check in to their cruise in advance.
While website maintenance is fairly common amongst cruise lines, it usually lasts for a few hours at most. For a site to be taken down for almost two full days is unheard of, but it's expected that it should mean some major improvements to the booking systems once complete.
Related Posts: