Cunard Line is a luxury cruise line known for its elegant and sophisticated atmosphere. The cruise line has a distinct dress code that reflects the elegance and tradition the company has maintained for over 175 years.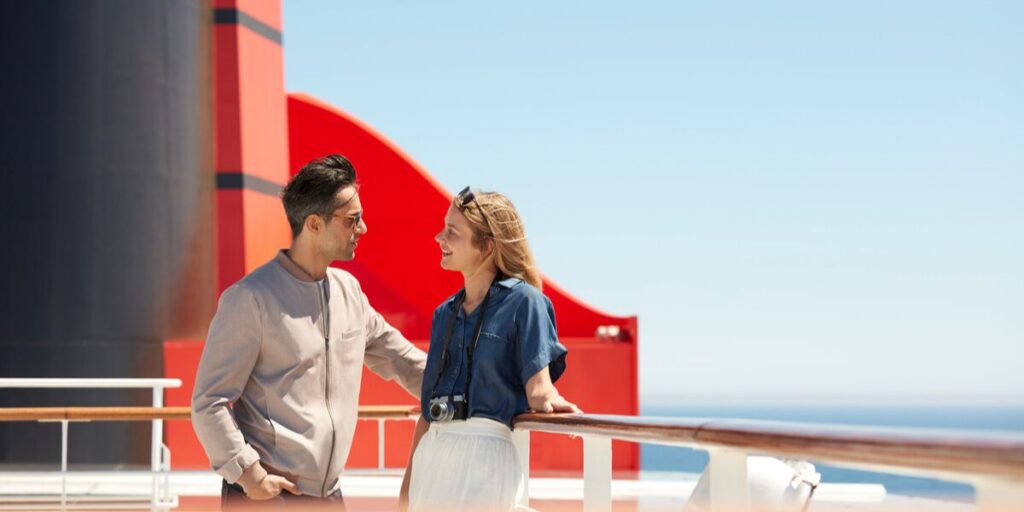 Many travellers wonder if they can wear jeans and similar casual clothing items while on a Cunard cruise.
In this blog post, we'll explore Cunard's dress codes and provide tips on how to incorporate jeans into your wardrobe while still adhering to the cruise line's guidelines.
Cunard's Daytime Dress Code
During the day, Cunard passengers are free to dress casually and comfortably. Jeans, shorts, t-shirts, and other casual clothing items are perfectly acceptable for daytime activities such as exploring the ship, attending onboard events, or enjoying leisure time on deck.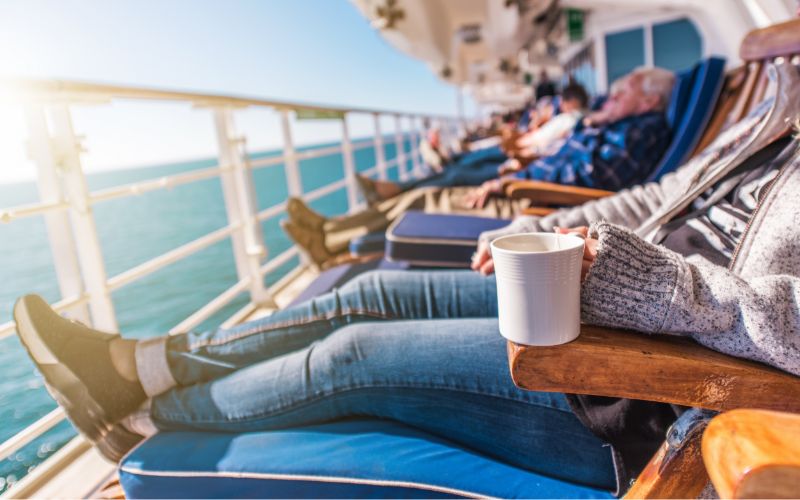 However, most people on a Cunard cruise will be dressed very smartly, even in the daytime. While you can wear casual clothing like jeans during the day, ripped or scruffy jeans aren't the best choice.
Cunard is known for its elegant and sophisticated atmosphere, and ripped jeans may not align with the overall ambience the cruise line seeks to maintain. The same goes for cut-off jean shorts that are very short and show a lot of flesh.
But if your jeans or denim shorts are smart, then there's absolutely no reason why you can't wear them in the daytime.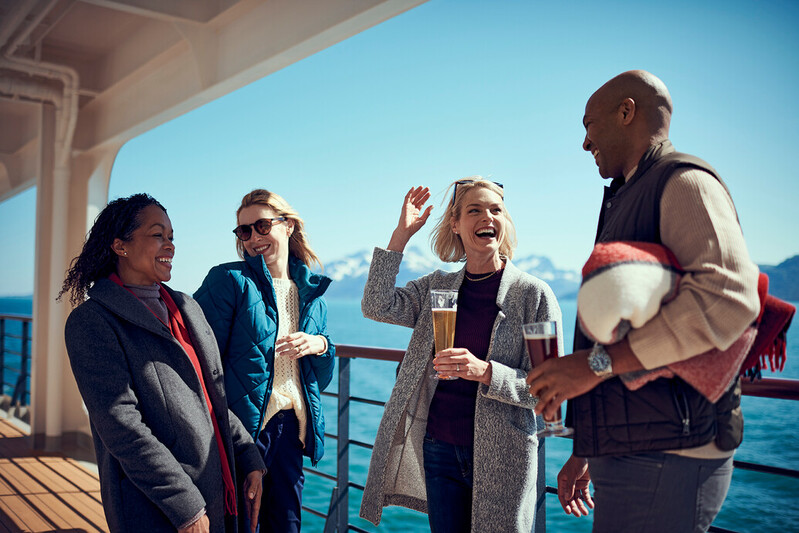 But what about the evening?
Cunard's Evening Dress Codes
Cunard has two main dress codes for evenings: Gala Evenings (also known as formal nights) and Smart Attire (also known as informal nights).
Gala Evenings
On these nights, passengers are expected to dress up in more formal attire. For men, this typically means a tuxedo, dinner jacket, or dark suit with a tie. For women, this means a formal gown, cocktail dress, or dressy separates. Jeans are not considered appropriate for Gala Evenings.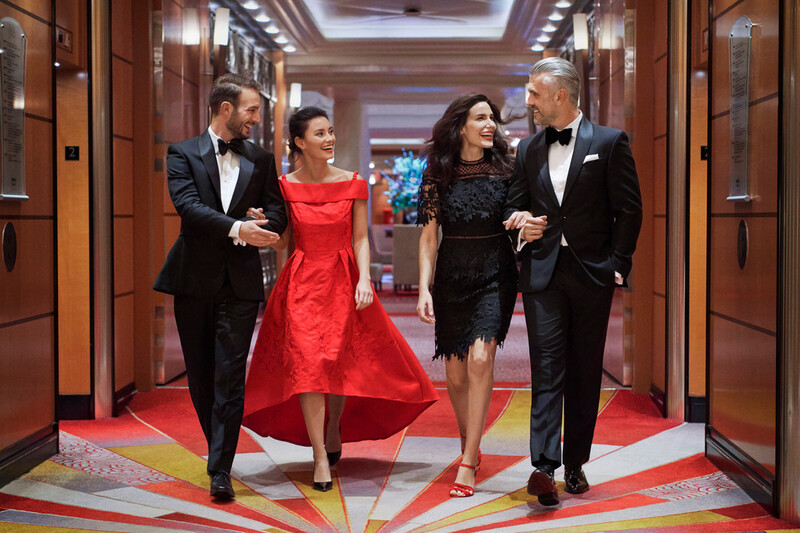 Smart Attire
On Smart Attire nights, passengers can dress more casually but are still expected to maintain a sense of elegance. For men, this usually means a jacket, collared shirt, and dress pants, while women can wear a dress, skirt, or dressy pants with a blouse.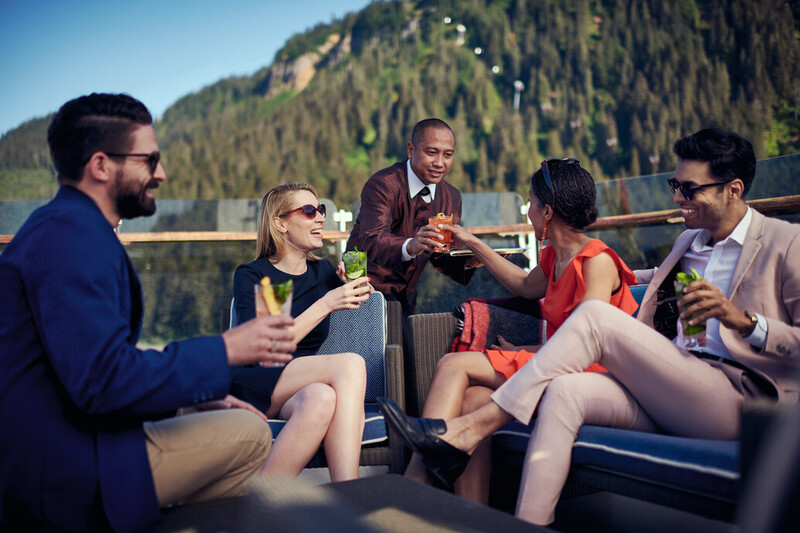 While jeans are not explicitly prohibited during Smart Attire evenings, it's recommended that you choose dressier, dark-wash jeans without any rips or excessive wear, and pair them with a more formal top and shoes.
So dark jeans and a crisp shirt or nice top with smart shoes or heels are absolutely fine to wear in the evenings on a Cunard cruise.
It's important to note that these dress codes are mainly enforced in the main dining rooms and other public areas of the ship during the evening. When dining in more casual venues or spending time in your own stateroom, you can generally wear what you like, including jeans.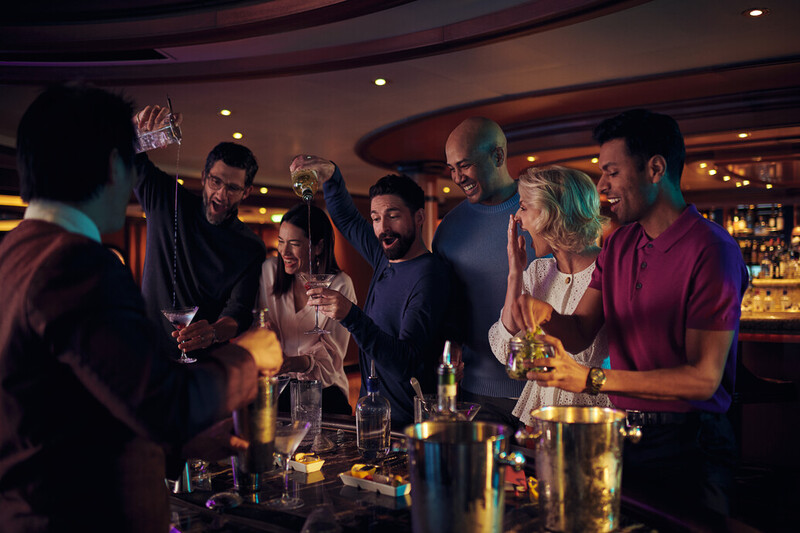 Cunard Packing Tips
When planning your wardrobe for a Cunard cruise, consider the following tips:
Bring at least one formal outfit for Gala Evenings
For Smart Attire nights, pack a few versatile pieces that can be dressed up or down, such as dark jeans, blazers, dressy tops, or skirts
Don't forget comfortable clothing for daytime activities and excursions
Pack appropriate footwear, including dress shoes for formal nights and comfortable walking shoes for daytime activities
Remember to check the weather and plan accordingly, bringing layers and appropriate outerwear for the regions you'll be visiting
Related Posts