Watching the live webcams on cruise ships can be a fun way to see where a cruise ship is. Many cruise ships have a camera on the bow and some also have one on the stern, giving a live feed of what the ship's captain can see.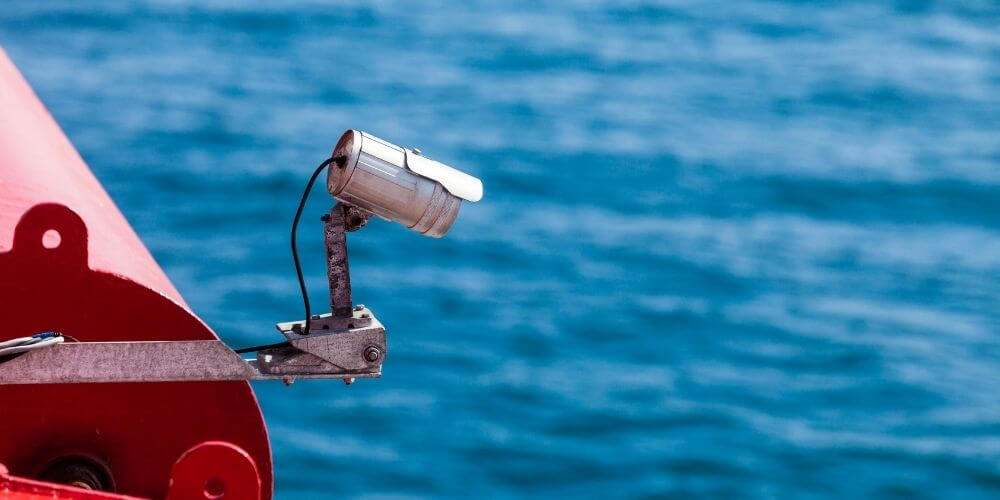 Here's an example of what you might see from a cruise ship webcam.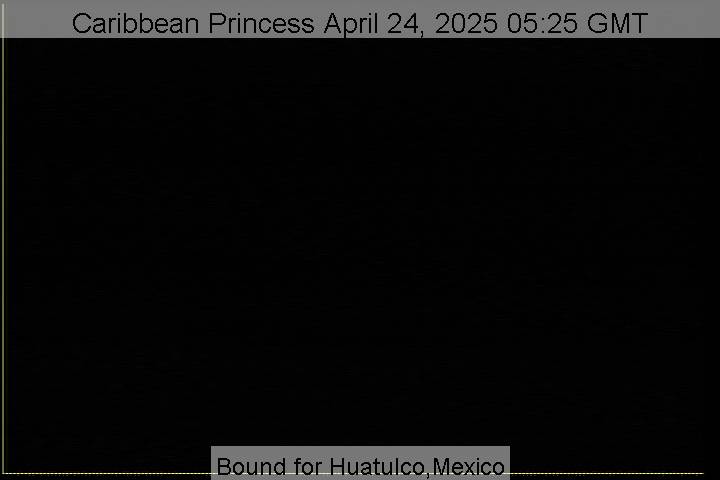 Caribbean Princess Webcam
Not all cruise ships have cameras that are available for the public to view online. In fact, many cruise lines have stopped their webcam services too, which is a real shame.
Still, I've searched the internet to provide this list of all of the cruise cam feeds live right now.
Just click the links to view the live cruise ship camera in real time.
Tip: You can also view the live webcam feed while on a cruise ship! Just find the correct channel on your in-room TV to watch it. I like to do this every morning when I'm in an inside cabin so that I can see what the weather is like before I get dressed.
Norwegian Cruise Line Web Cameras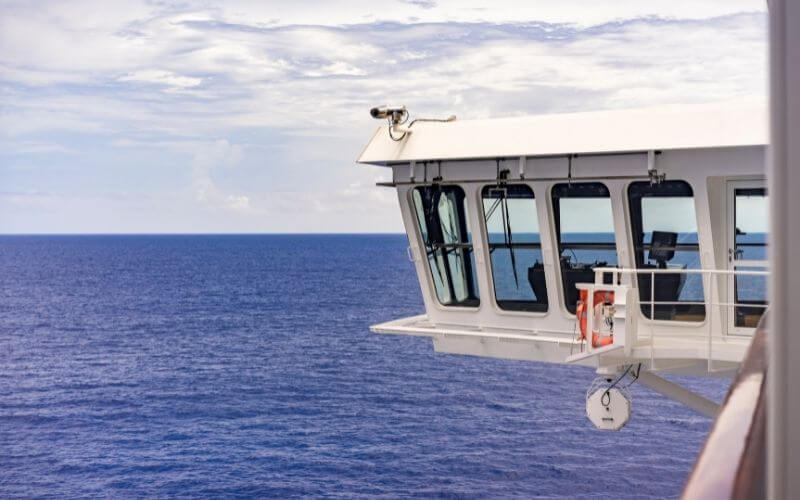 Princess Cruises Webcams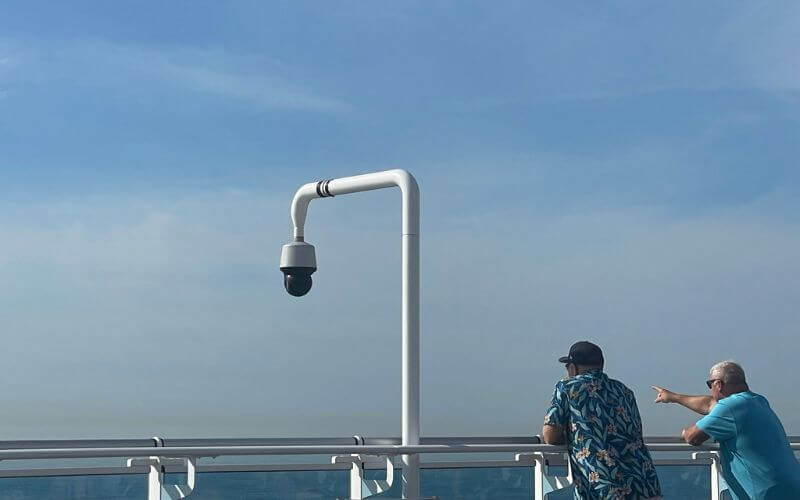 Cruise Lines That Do Not Currently Broadcast Live Via Webcams
Carnival Cruise Ship Webcams
Carnival Cruise Line has not offered live cameras since early 2020 when cruising was paused worldwide. It's not clear why they haven't brought the live feeds back.
So unfortunately, if you're looking for:
Carnival Breeze Webcam
Carnival Conquest Webcam
Carnival Dream Webcam
Carnival Ecstasy Webcam
Carnival Elation Webcam
Carnival Freedom Webcam
Carnival Glory Webcam
​Carnival Horizon Webcam
Carnival Legend Webcam
​Carnival Liberty Webcam
Carnival Magic Webcam
Carnival Miracle Webcam
Carnival Panorama Webcam
Carnival Paradise Webcam
Carnival Pride Webcam
Carnival Sensation Webcam
Carnival Spirit Webcam
Carnival Splendor Webcam
​Carnival Sunrise Webcam
Carnival Sunshine Webcam
Carnival Valor Webcam
Carnival Victory Webcam
​Carnival Vista Webcam
…then I'm afraid you currently can't view them. If they do come back, I'll update with links.
Costa Cruises Webcams
Unfortunately the Costa Cruise webcam pages have been taken down recently, but without an explanation. I'll add them if they go live again.
Cunard Webcams
Cunard is another cruise line to have stopped showing the webcam. Hopefully they reinstate them, and if they do, you can view them here:
Disney Cruise Ship Web Cameras
Unlike most other cruise lines, Disney Cruise Line has never had a public webcam feed from Disney cruise ships. You can, however, see DCL cruise ships on various port webcams such as Port of Miami, Port Canaveral and Galveston.
You can view Disney cruise ships on port webcams here.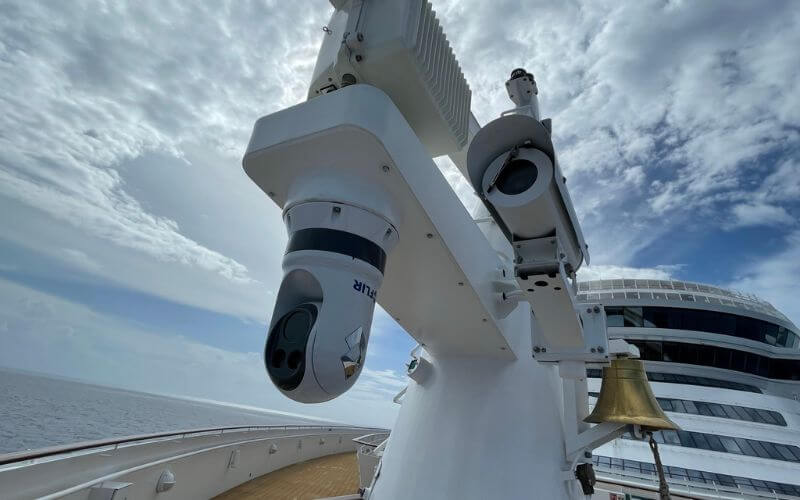 MSC Cruises Webcams
MSC Cruises removed its webcams in November 2019. While some websites appear to show MSC Cruises webcam footage, this is not live, it is simply a screenshot from a few years ago when the webcams were last online.
So if you were looking for any of the following:
MSC Armonia Webcam
MSC Bellissima Webcam
MSC Divina Webcam
MSC Euribia Webcam
MSC Fantasia Webcam
MSC Grandiosa Webcam
MSC Lirica Webcam
MSC Magnifica Webcam
MSC Meraviglia Webcam
MSC Musica Webcam
MSC Opera Webcam
MSC Orchestra Webcam
MSC Poesia Webcam
MSC Preziosa Webcam
MSC Seascape Webcam
MSC Seashore Webcam
MSC Seaside Webcam
MSC Seaview Webcam
MSC Sinfonia Webcam
MSC Splendida Webcam
MSC Virtuosa Webcam
MSC World Europa Webcam
…then I'm afraid the best you'll find is years-outdated stills.
P&O Cruises Webcams
P&O Cruises used to offer webcams, but then "temporarily" removed them during the COVID-19 pandemic in 2020. And, well, they've never come back. I'm starting to think that when they said it was temporary, they meant permanent.
If P&O webcams come back online, you will be able to view them here.
But for now, if you want to view the Iona cruise ship webcam, the Arvia webcam or any of the others, you won't be able to.
Royal Caribbean Cruise Ship Webcams
Royal Caribbean stopped offering live web camera feeds to the public in early 2020, coinciding with the global shutdown. All webcam pages have been redirected to Royal Caribbean's homepage. It's not known whether Royal Caribbean will have live cameras in the future.
So I'm afraid that's bad news if you were looking for any of the following:
Adventure of the Seas Live Camera
Allure of the Seas Live Camera
Anthem of the Seas Live Camera
Brilliance of the Seas Live Camera
Enchantment of the Seas Live Camera
Explorer of the Seas Live Camera
Freedom of the Seas Live Camera
Grandeur of the Seas Live Camera
Harmony of the Seas Live Camera
Independence of the Seas Live Camera
Jewel of the Seas Live Camera
Liberty of the Seas Live Camera
Majesty of the Seas Live Camera
Mariner of the Seas Live Camera
Navigator of the Seas Live Camera
Oasis of the Seas Live Camera
Ovation of the Seas Live Camera
Quantum of the Seas Live Camera
Radiance of the Seas Live Camera
Rhapsody of the Seas Live Camera
Serenade of the Seas Live Camera
Spectrum of the Seas Live Camera
Symphony of the Seas Live Camera
Vision of the Seas Live Camera
Voyager of the Seas Live Camera
Wonder of the Seas Live Camera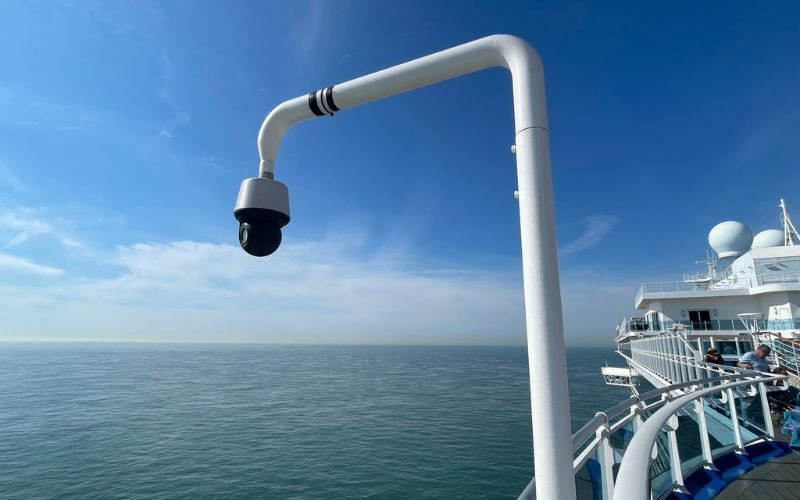 Thanks for Reading
I hope that you found this page to be useful. I know, it's a shame that many cruise lines have got rid of the live ship cam. Hopefully, they bring them back soon! And in the meantime, you can still enjoy NCL webcams and Princess live cameras.
While you're here, you may also be interested in the live cruise ship tracker that enables you to see exactly where each cruise ship is on a map of the world. Those still work!
Related Posts: