Celebrity Cruises is well known for offering a premium cruising experience – ships are stylish and luxurious, and beautifully modern, while the dining venues and entertainment are top-notch.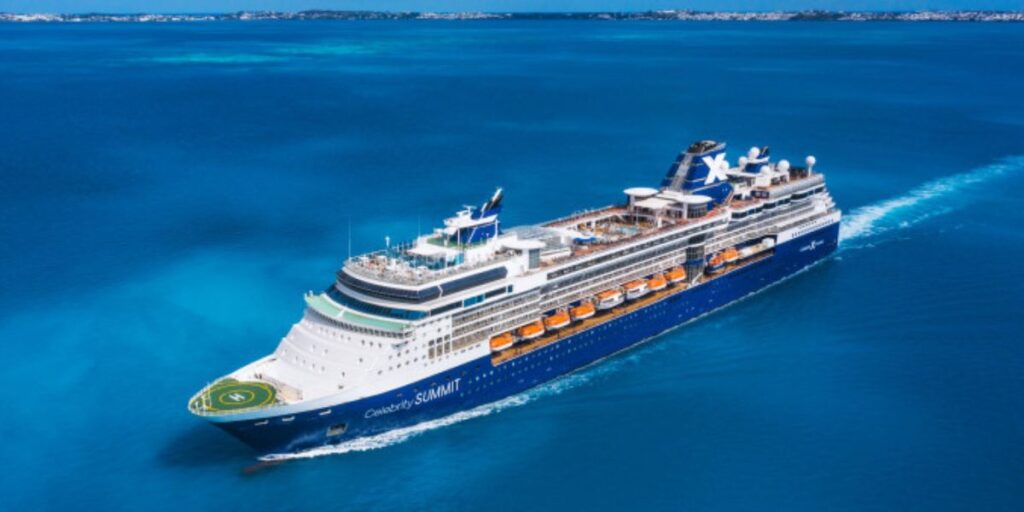 But there is also the Celebrity Expedition Series – ships which are specifically designed to explore the less accessible regions of the world, primarily the Galapagos Islands, with more of a focus on the destination.
So – when planning a Celebrity cruise, which ship is the best depending on which type of holiday you want? In this guide, I've ranked them all to make deciding on your ship easier.
How I gathered the data
While I wish I could say that I've sailed on every Celebrity ship, I haven't (yet!). So for me to rank all of the Celebrity Cruises ships in the fleet based on my own opinion would be a little bit unfair, wouldn't it?
And I could just do it based on expert reviews, but that's also subjective. Other cruise experts might have had an outlier experience where a ship was better or worse than normal.
So to make this guide as fair as possible, I've based it on thousands of reviews from past guests, and the average scores of those reviews. I've used three of the biggest cruise review sites in the world – Cruise Critic, Cruiseline.com and TripAdvisor.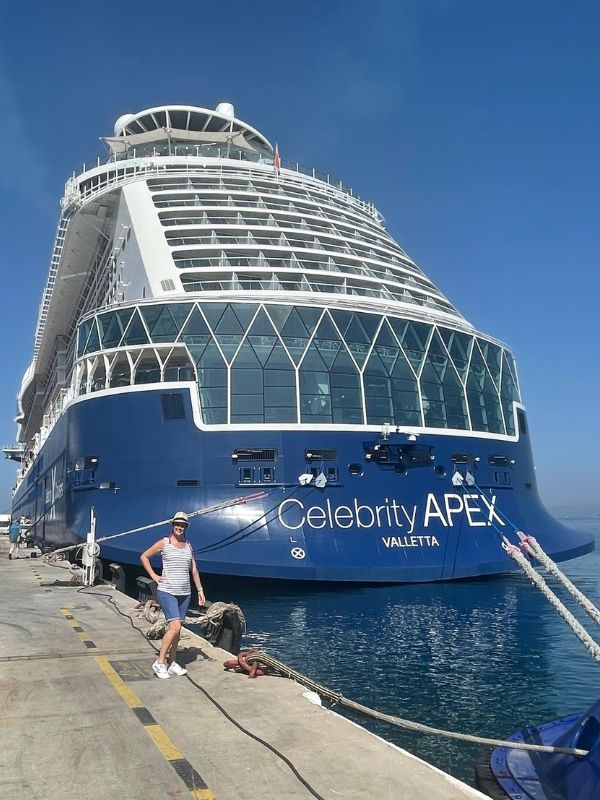 So the ranking on this list is based on the average of those scores, not my opinion.
Something that is important to clarify whenever I do these "best to worst" lists. "Worst" does not necessarily mean bad, just that the ship has scored less than the others in the fleet.
And that's especially true with Celebrity Cruises. The worst ships in the fleet have an average review score of 3.87 out of 5, which is pretty darn high!
I'd also like to point out that this Celebrity Cruises guide has the ship with the best average score of any ship I've written about in a "best to worst" guide. So you know it's a goodun…
Let's dive into it. Which Celebrity Cruises ship has the best average score of any I've written about? How do the Expedition ships fare against the traditional premium luxury ships? There are some interesting results!
Which Celebrity cruise ship is the best?
According to past guest reviews, the best Celebrity Cruises ship is Celebrity Xploration, one of the Celebrity Expedition ships. She first launched in 2017 and has a guest capacity of just 16, which may skew results. The best non-Exploration ship is Celebrity Equinox.
The Best Celebrity Cruise Ships By Reviews
Here's a look at all of the Celebrity Cruises ships in order.
1. Celebrity Xploration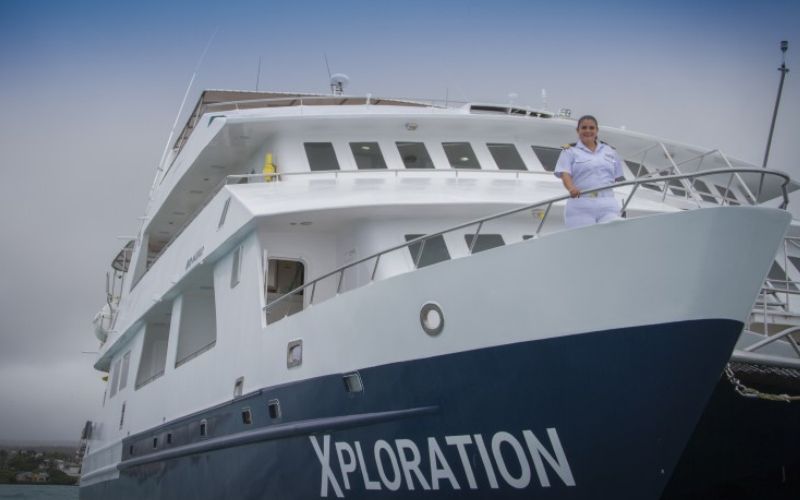 I have to admit I was pretty surprised to see Celebrity Xploration top the scores, especially with an incredible average review score of 4.93 out of 5 (5 out of 5 on Cruise Critic and TripAdvisor, a perfect score).
But really that is probably helped by the low capacity of the ship – she takes just 16 guests onboard, so there are much fewer chances for random things to go wrong and cause the occasional bad review.
However, I'm not taking anything away – for all those guests to consistently give her perfect marks means that she is clearly an incredible ship. She has a buffet and dining room, a comfortable lounge and a spacious sun deck with a large Jacuzzi, so you can really enjoy the sumptuous experience of Celebrity even on this tiny vessel.
Add in the excitement of exploring the Galapagos Islands and getting so close to nature and it's no wonder Celebrity Xploration is so popular.
Suggested read: 5 Best Expedition Cruise Lines
2. Celebrity Flora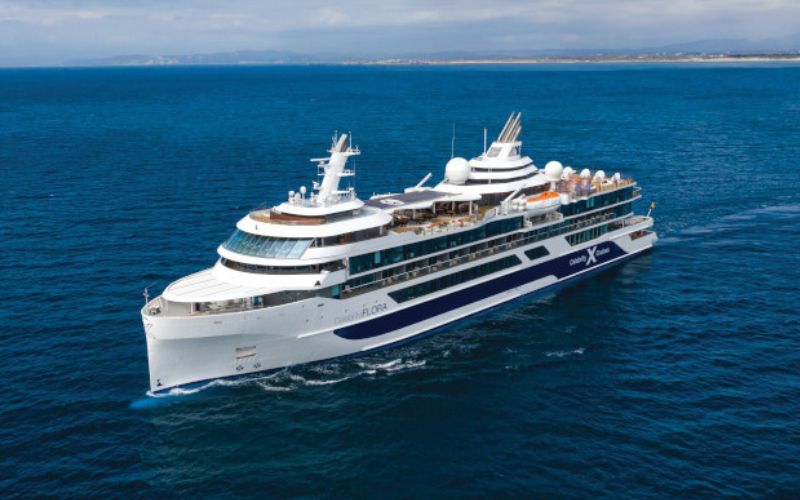 The second most popular ship in the Celebrity Cruises fleet is also the newest of the Expedition-class ships. The Expedition Class aren't really sisters as the three ships are distinct, with Celebrity Flora being the largest of the three, although her maximum capacity is still just 100 guests.
Considered a super-yacht, she has some stunning accommodation options including six types of suite, a beautiful Discovery Lounge, and an Observatory where you can enjoy incredible views and an expansive library. She also has a choice of two restaurants, and glamping pods where you can relax on cosy beds and soak up the sunrise and sunset.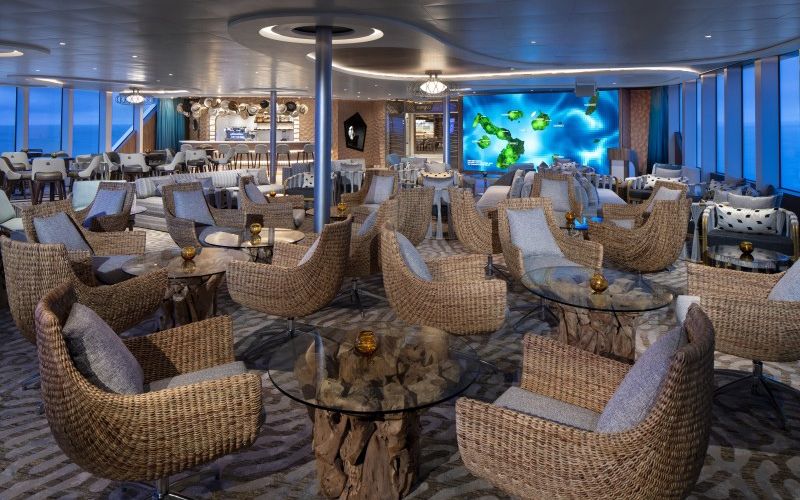 Celebrity Flora is a better choice if you want more of an atmosphere on the ship. With 100 guests there are more people to meet, and at the same time fewer guarantees that you're spending all your time with the same faces. She's also stunning – one of the best examples of an expedition ship that offers an amazing onboard experience.
3. Celebrity Xpedition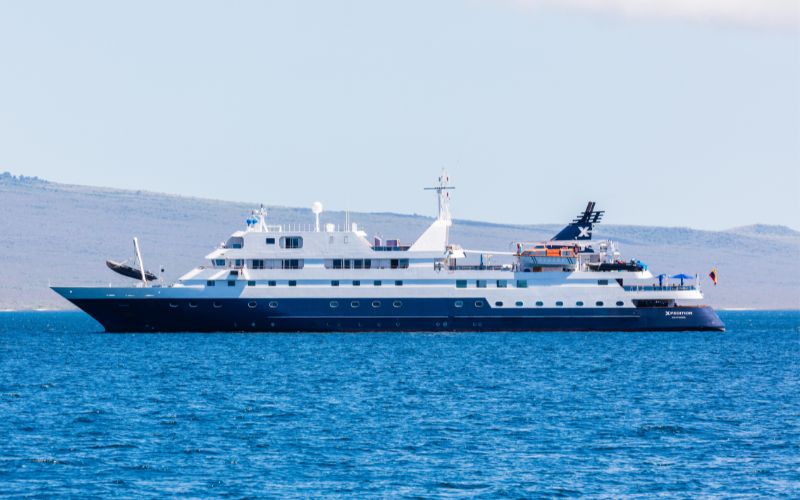 Rounding out the top 3 is Celebrity Xpedition, the original Expedition ship for the Celebrity Cruises fleet. First launching in 2001, she originally had a capacity of 100 guests but in 2019 this was reduced to 48, making her another small ship that's perfect for the Galapagos Islands.
She's a little older, first launching in 2001, although her tasteful decor means that she still offers an upmarket cruising experience, just with a look that balances classic wood panelling and patterned carpets with more contemporary touches.
She's popular as a good balance between Celebrity Xploration and Celebrity Flora – small and peaceful, but with enough people onboard to keep meal times and excursions interesting. And similar to the other ships, her Galapagos itineraries are extremely popular with wildlife-loving guests.
4. Celebrity Equinox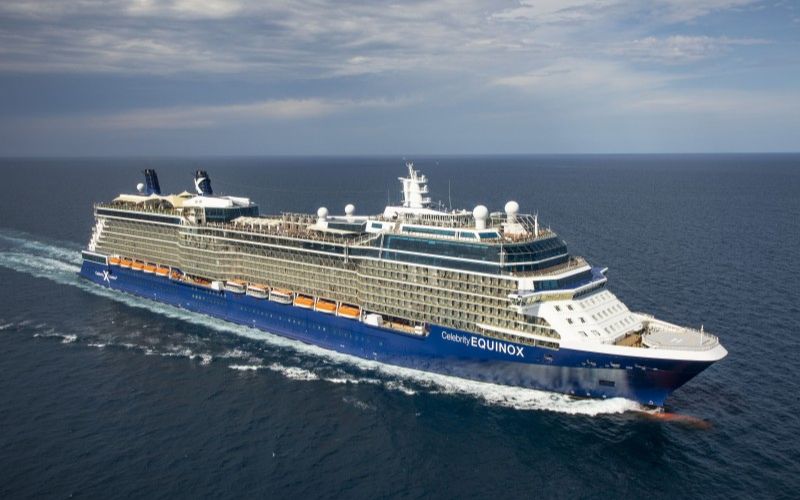 For a cruise line that prides itself on offering incredible modern design, it's a little surprising to see Celebrity Equinox – a ship which launched in 2009 – at the top of the pile when it comes to the main ocean cruise ship side of the fleet.
She's popular because of her relaxing atmosphere, and the careful attention paid to updating the ship – her last refurbishment was in 2019.
She's popular with a wide range of travellers too, including families – although because the kids' clubs are tucked away on Deck 15, it's never a ship that feels too hectic for couples or solo passengers.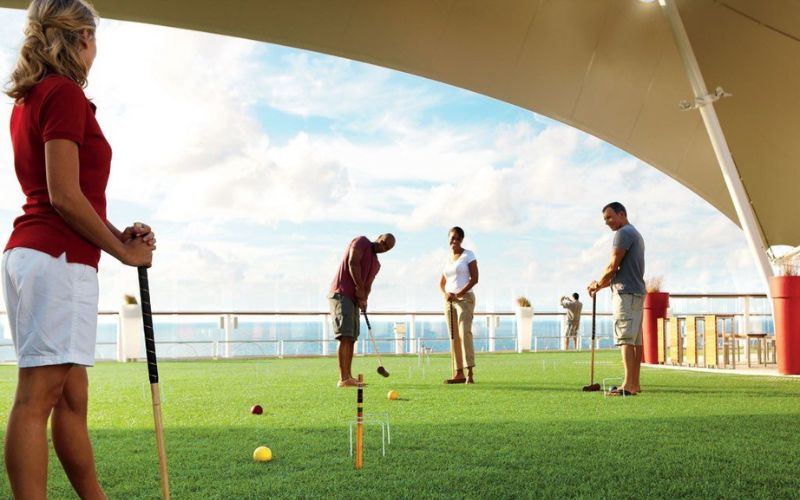 Unfortunately some of the guest reviews that are negative focus on bad experiences with food quality, and some uninspiring entertainment. Overall though she is a very popular ship and most people report having an amazing time on-board.
5. Celebrity Reflection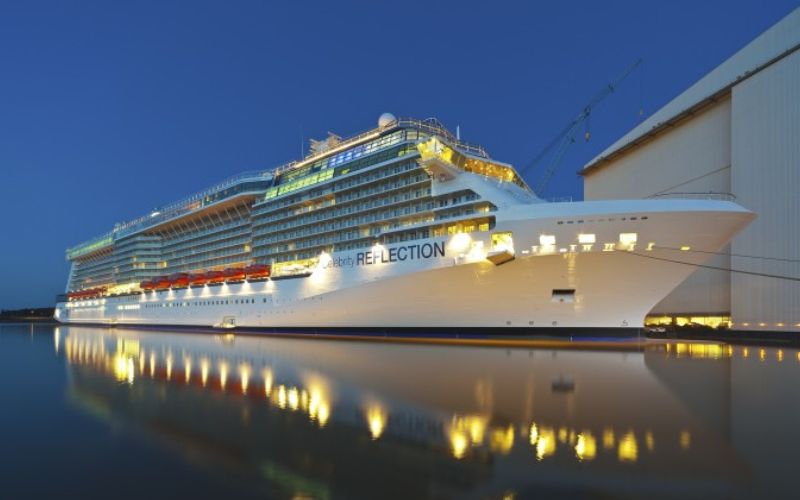 Celebrity Reflection was the last of the Solstice-class ships to launch in 2012, taking the existing design and enhancing it slightly to become, at the time, the largest ship in the fleet, and she remains only one of two ships sailing for Celebrity with a passenger capacity exceeding 3,000 (only just).
Positive reviews comment mostly on the spacious nature of the ship and the many places she has where guests can just unwind and soak in the atmosphere. Guests generally love the service onboard too, praising the crew for doing anything in their power to make each cruise feel special.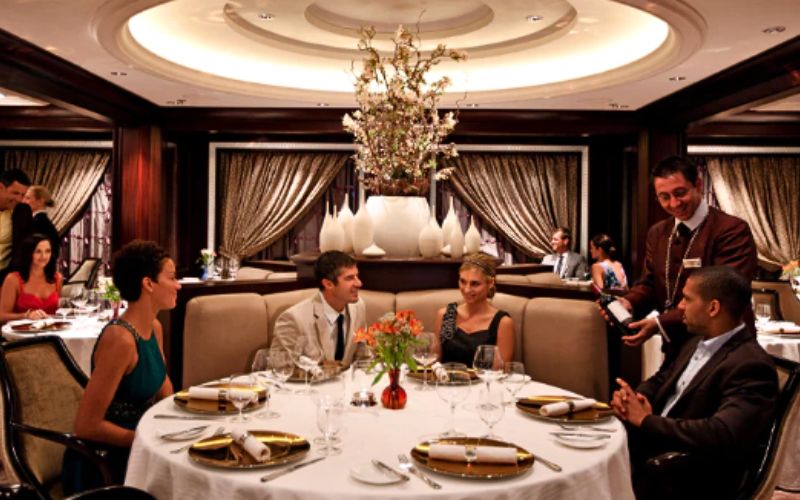 However, there are some themes with criticisms, including again the food – it seems that some guests don't get the best experience.
I think, reading reviews, Celebrity sets such high standards that when they miss them it can disappoint guests even if the food is 'fine', which is a shame in how it reflects (pun intended) on the ship overall.
6. Celebrity Apex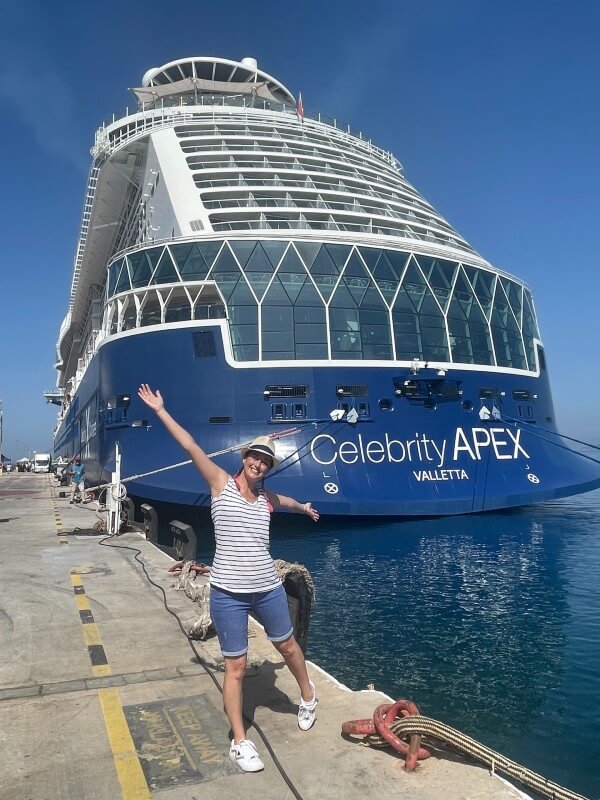 Celebrity Apex is the first of the Edge-class ships to appear on this list, and for it to be as low as sixth is a little surprising – visually she is absolutely breathtaking, she's very spacious and she's equipped with a host of interesting places to unwind or things to do during your cruise.
She hosts a number of innovative features, with the Magic Carpet being one of the most popular. This is a platform that moves up and down the side of the ship, serving as a ramp to shore, a bar and a restaurant. It's a fun place to relax while you're at sea!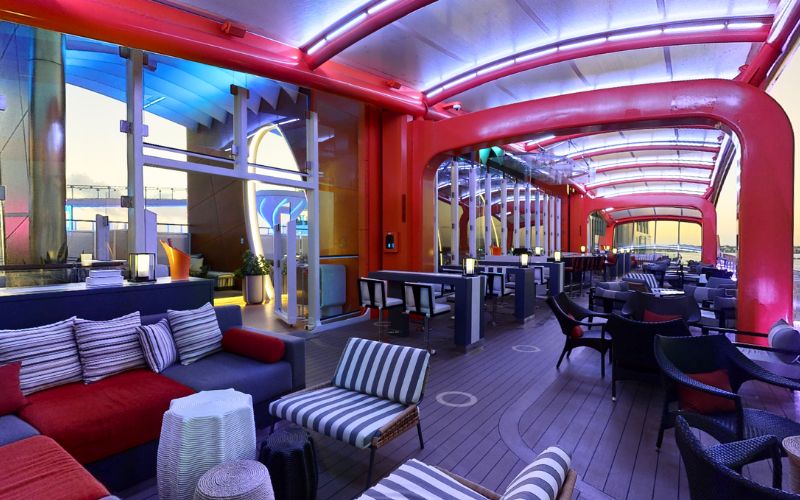 Part of the reason the Edge-class ships seem to be a little lower is down to their size and their 'newness'. There are a lot of guests onboard so the occasional bad score is to be expected, and some reviews talk about service or food quality being inconsistent, which can happen as a new crew gets used to serving more guests.
7. Celebrity Eclipse
Celebrity Eclipse launched in 2010 as the third of five Solstice-class ships. However, she seems to be the ship in most need of some TLC. A number of guests say there are elements that are tired and that look a little older, belying the contemporary atmosphere that Celebrity likes to create on its ships.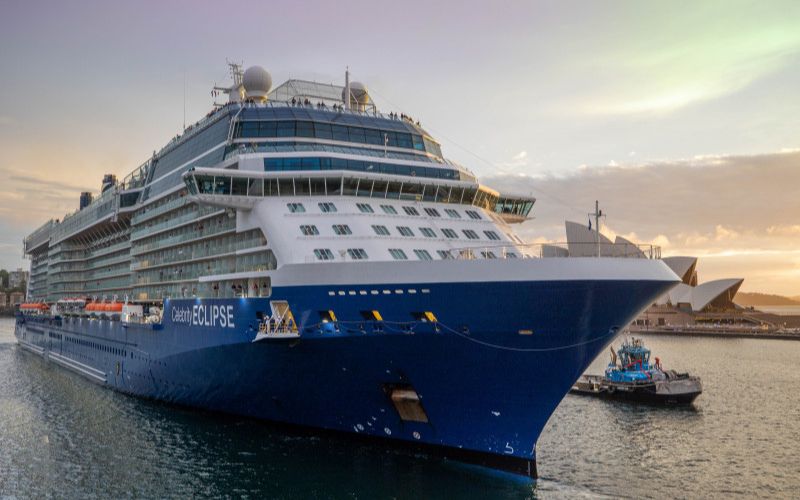 Despite this, the ship remains very popular with an average review score of 4.2 out of 5. Even though elements are showing their age, she still has an elegant atmosphere and a lot of space where guests feel they can relax.
No Solstice-class ships are packed with daytime entertainment, but there's a great pool area and several quiet indoor spaces to unwind.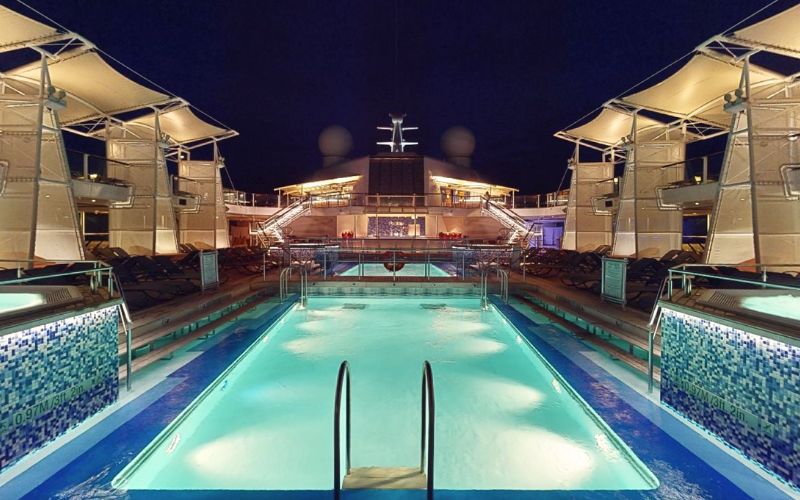 Unlike Celebrity Reflection and Celebrity Equinox, there aren't many bad things to say about the food either – most guests say it is excellent.
8. Celebrity Solstice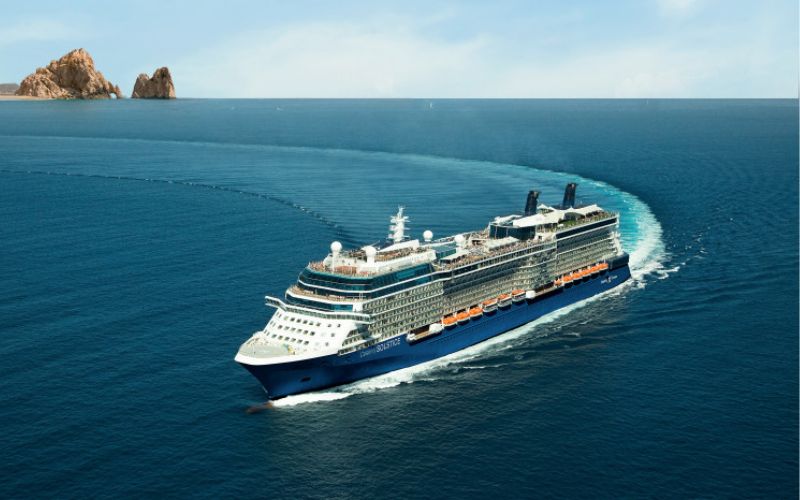 Celebrity Solstice is the original of the Solstice-class, having first set sail in 2008 for the cruise line. And she epitomises what makes a Celebrity cruise feel special – her public areas are wonderfully spacious and inviting and the crew are excellent – I've really struggled to find any review that remarks badly on how diligent and hardworking the team are onboard.
There are some criticisms of the food – similar to some of her sister ships – but more on the most recent reviews. It may be down to the price point of a Celebrity cruise and the raised expectations.
Celebrity Solstice is another where some reviews mention the tired elements of the ship – she is overdue for a renovation. If the cruise line decides to refurbish the ship she may climb higher in the list.
9. Celebrity Silhouette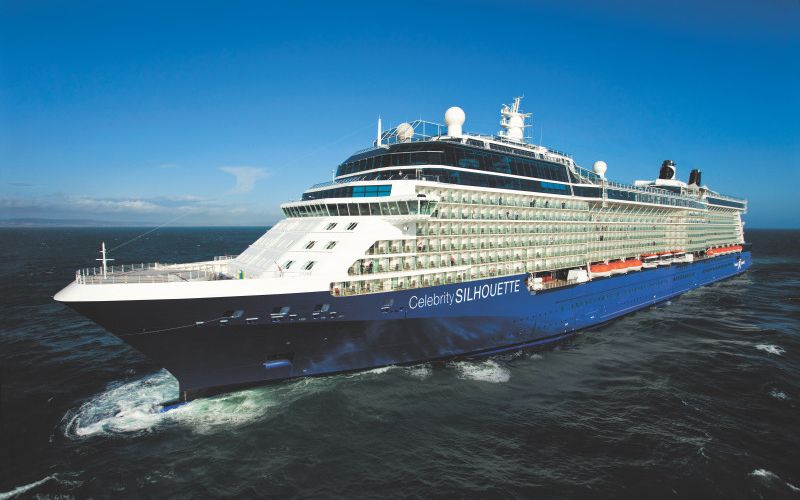 Rounding out the Solstice-class – before we've even got to the second of the flagship Edge-class ships – is Celebrity Silhouette. First launched in 2011, she did have her scheduled refurbishment in 2020 which has helped to give her a much-needed freshen up, keeping staterooms, suites and public areas looking great.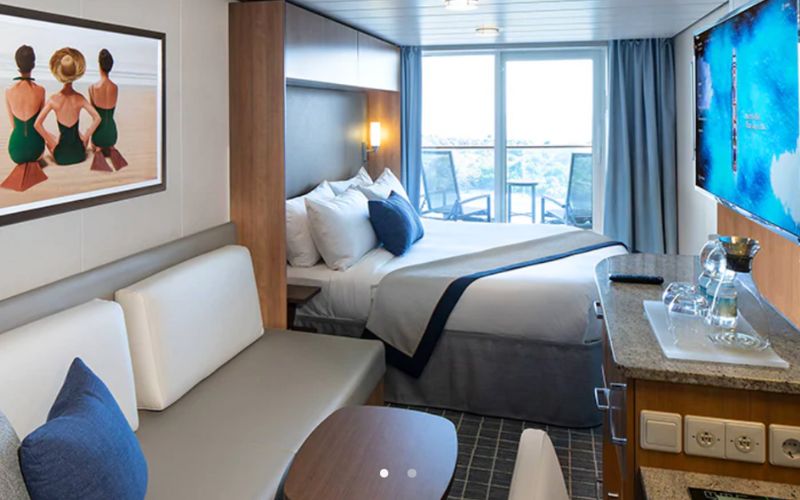 The entertainment on the ship is broadly praised, as is the service of the crew – becoming standard now for the Solstice-class ships.
Unfortunately, the recurring criticisms of the food also reappear for this ship, although with specific mention of a reduction in choice and premium options. It seems that most negative reviews are down to overall menu changes rather than the service of a specific ship.
10. Celebrity Beyond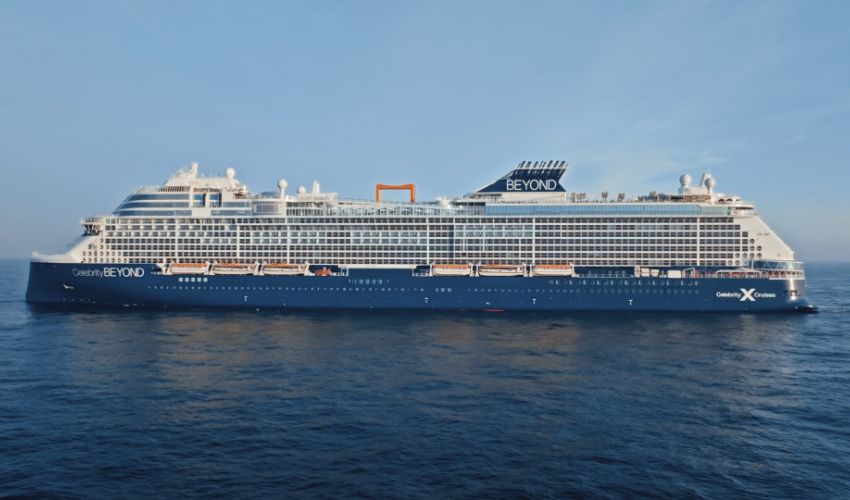 Just scraping into the top 10, Celebrity Beyond is the newest ship in the Celebrity Cruises fleet currently sailing, although the impending launch of Celebrity Ascent will see that title taken. She does score well though, with a 4.1 out of 5 average meaning most guests still have a very positive experience.
Guests love the look of the ship and the variety of places to relax and dine onboard. She continues to offer innovative experiences, including the enhanced Retreat spaces and the fantastic evening entertainment infused with modern tech.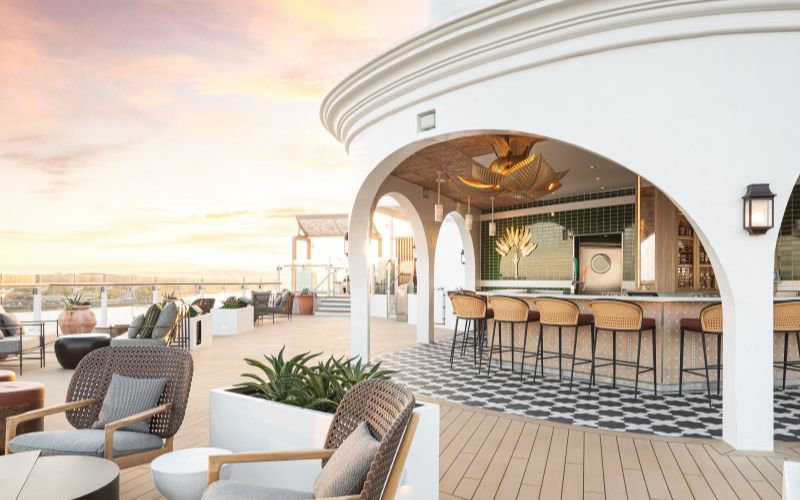 Sadly it seems the service of the crew is currently letting down its score. This often happens with new ships as they adjust, and hopefully, the problems with long lines or slow service are resolved as the crew becomes more experienced.
11. Celebrity Edge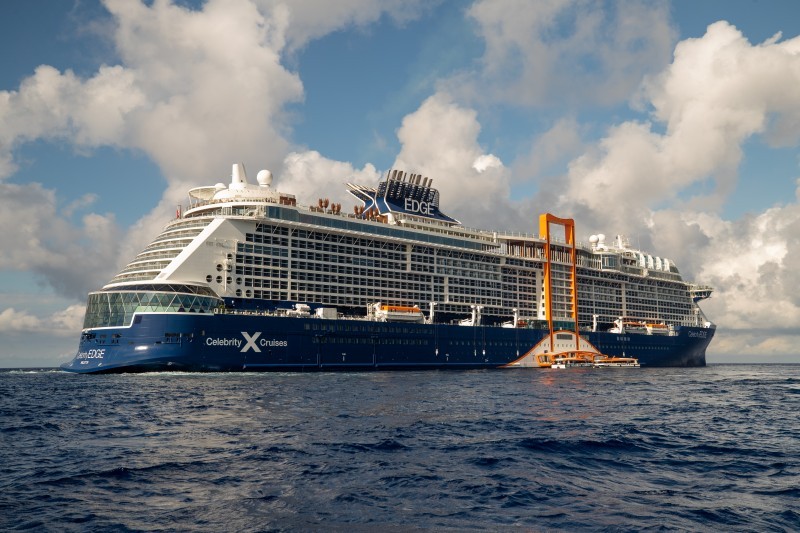 Celebrity Edge was the first of the Edge-class ships, seen as the next generation for the Celebrity fleet. She launched in 2018 and helped to really reinvigorate the fleet with a stunning design. She is extremely modern but tasteful, with expansive public areas where guests can unwind.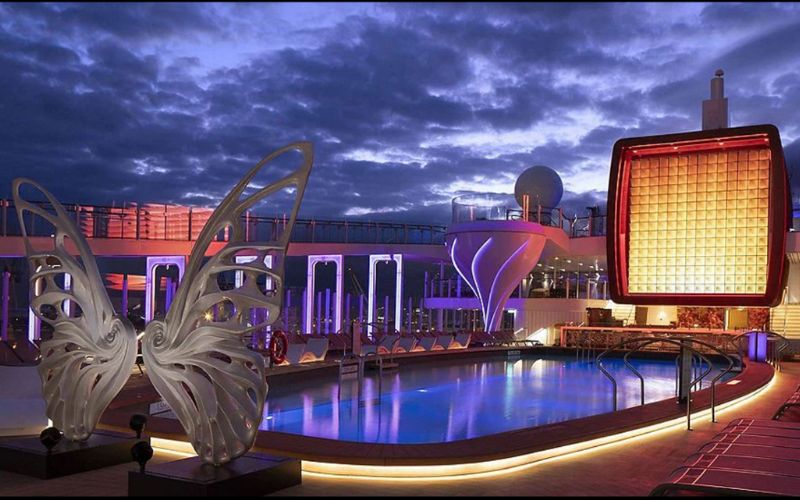 She has a wealth of dining options too and reviews are relatively good for the service, although the change in Celebrity's menu overall does impact some comments.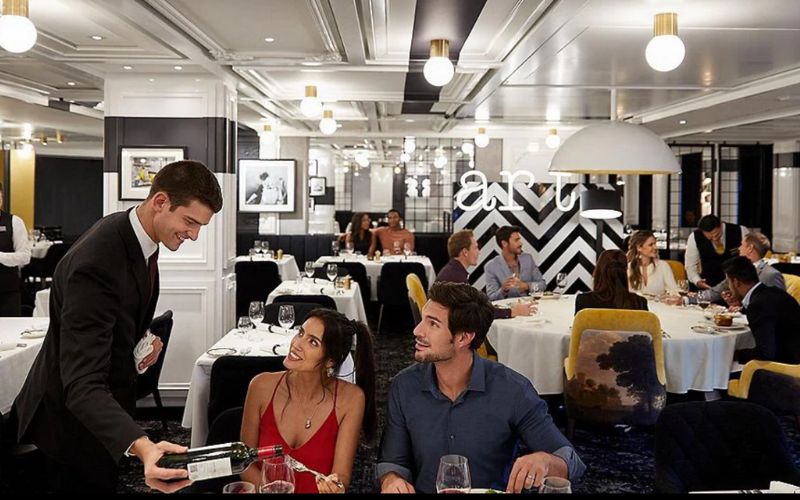 While most people say great things about Celebrity Edge, I've seen some reviews that say the Solstice Class just feels more 'Celebrity', and that Celebrity Edge is a bit more style over substance, including less spacious rooms and entertainment that's a little more repetitive, if technically impressive.
12. Celebrity Summit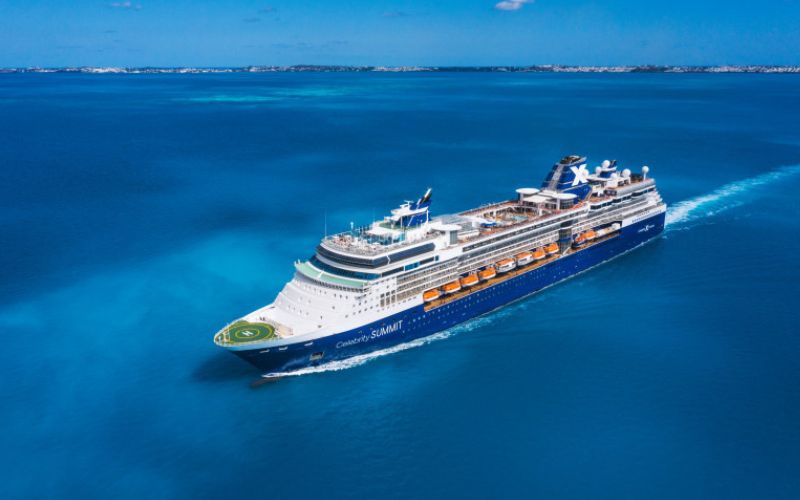 Unsurprisingly, the oldest class of ship in the Celebrity fleet that is still sailing – the Millennium Class – takes up the final places on this list. Celebrity Summit was the penultimate ship for that class, launching in 2001, and while she is showing her age in places she is still a popular choice.
A considerable – and considerate – renovation in 2019 helped, ensuring the modern feel of Celebrity as a whole was maintained. Guests love the quieter experience onboard and the good quality food, as well as the service.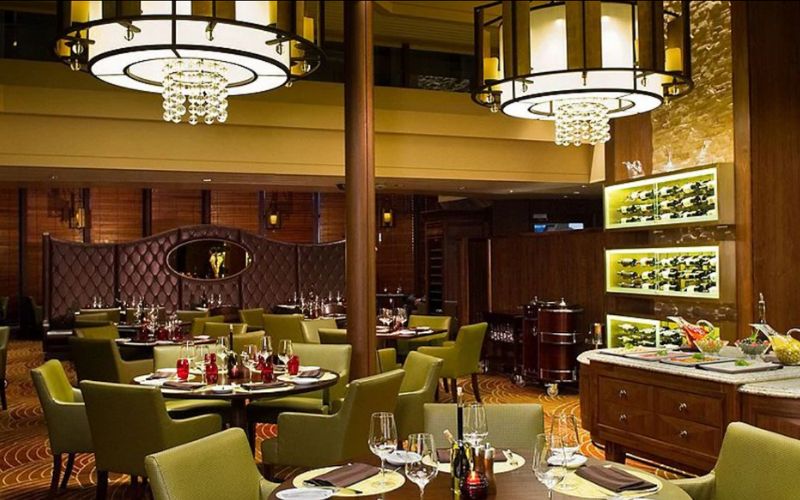 One area which could be improved is the onboard entertainment – some reviews describe it as a bit bland compared to other ships in the fleet.
13. Celebrity Millennium
Celebrity Millennium is the oldest ship in the Celebrity Cruises fleet, having launched in (you guessed it) the year 2000. She was refurbished at the same time as Celebrity Summit though, benefiting from a refit which brought her bang up to date.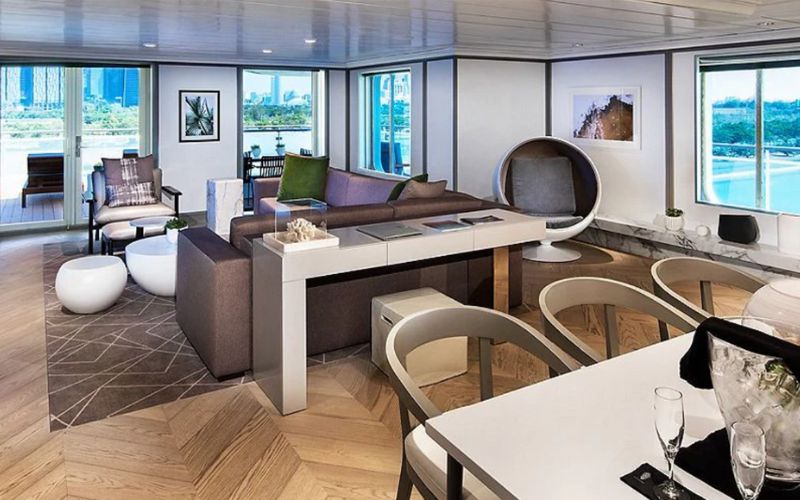 She's more of a ship for those who enjoy destination cruising, instead of spending a lot of time being entertained onboard. Reviews speak positively about the public spaces and the service of the crew, but negative points focus more on the lack of daytime entertainment, and the repetitive nature of the evening shows.
14. Celebrity Constellation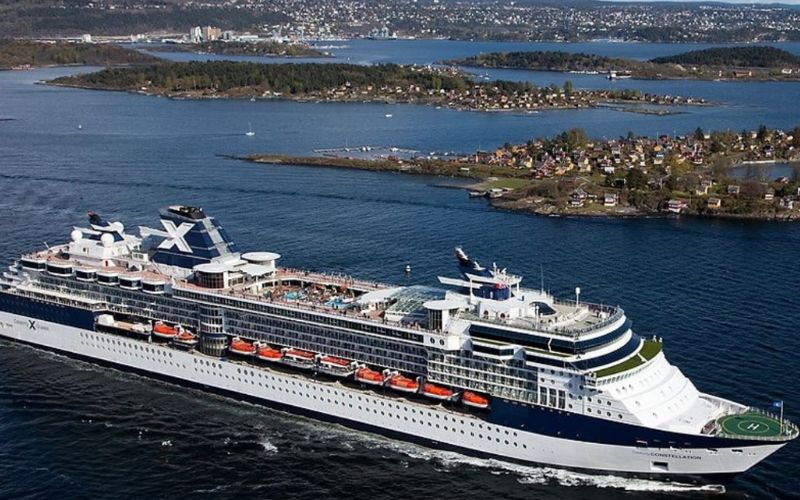 Celebrity Constellation was the last of the Millennium-class ships to launch for the fleet, back in 2002, and for a good few years, she was considered the flagship of the fleet alongside Celebrity Infinity.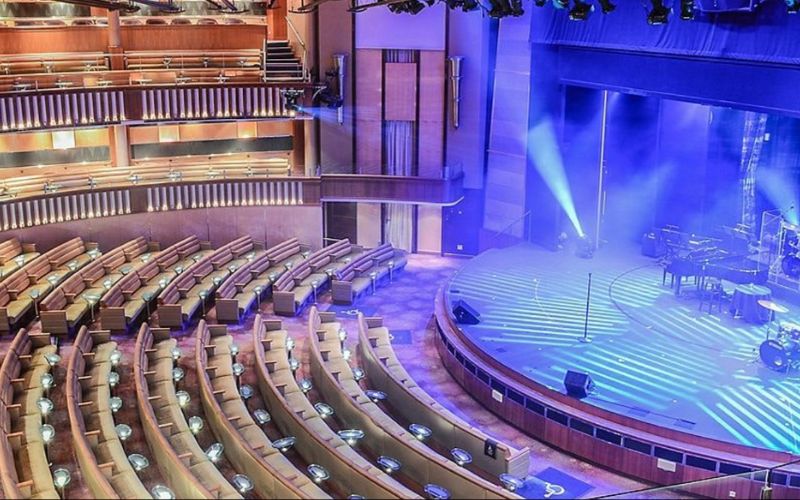 She remains popular with those who enjoy relaxation, with a quieter atmosphere onboard. If you like lively cruising with lots to do during sea days then this isn't the ship for you, but if being sat by the pool before enjoying premium dining sounds perfect, Celebrity Constellation could be ideal.
Unfortunately, her scheduled renovation for 2020 was cancelled, meaning her last refurb was in 2013, and it shows – there are some areas where she needs an update soon, if she is to remain with the fleet.
15. Celebrity Infinity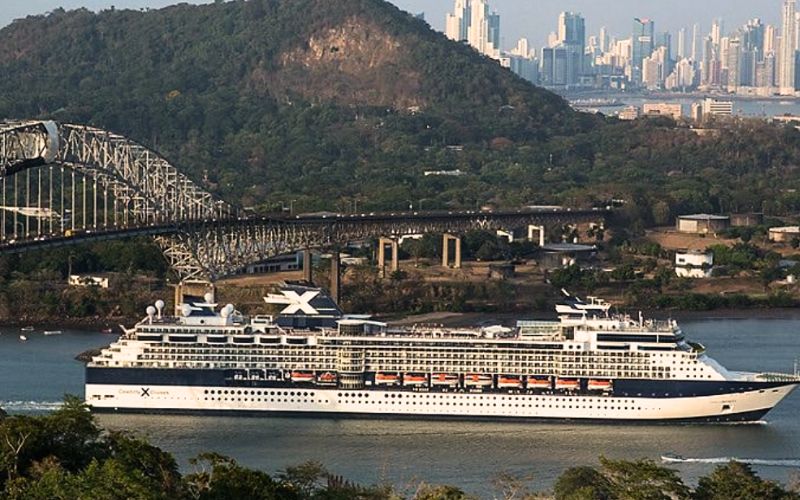 Celebrity Infinity rounds off the Millennium Class and was first launched in 2001. Like sister ship Celebrity Constellation, her planned refurb in 2020 was cancelled and so her last update was in 2013, which has led to some reviewers saying she is in serious need of some attention in places.
Despite that, the ship is popular, with a calm atmosphere and some pleasant places to unwind during the day. She is frequently described as "comfortable", for better or worse.
If you don't need the glitz and sleek style of the latest Celebrity ships and just want a quiet cruise with great food and service, she still has plenty to offer.
Choosing The Best Celebrity Cruise Ship For You
What is the nicest Celebrity ship?
The nicest Celebrity Cruises ship depends on your definition of "nice", but Celebrity Apex is one of the most popular ships in the fleet and one that is equipped with stunning facilities that have a really premium feel, including gorgeous spaces to unwind and relax during your cruise.
Which Celebrity Cruise ship is best for families?
Celebrity Equinox is often regarded as one of the best Celebrity Cruises ships for families. Newer ships focus more on the adult crowd, despite welcoming families, while Equinox strikes a balance for the whole family and is one of the most popular ships in the entire fleet.
What Celebrity ship is Captain Kate on?
Captain Kate McCue, the cruise ship captain who made history as the first female captain of a "Mega" cruise ship, is currently the captain of Celebrity Beyond. Her history-making appointment was previously on Celebrity Summit.
Which ship is better: Celebrity Edge or Apex?
Celebrity Apex is slightly more popular than her sister ship Celebrity Edge, although both ships review extremely well. Celebrity Apex is slightly newer but the on-board facilities are very similar, so preference may come down to itineraries.
Which Celebrity ship is best for Galapagos?
The best Celebrity Cruises ship for exploring the Galapagos Islands, according to past guests, is Celebrity Xploration, although both Celebrity Flora and Celebrity Xpedition are also extremely popular. Choose Celebrity Flora if you want more of a crowd – she hosts 100 guests, compared to just 16 on Celebrity Xploration.
What is the newest ship for Celebrity?
The newest ship in the Celebrity Cruises fleet is Celebrity Ascent, launching in late 2023. Prior to that, the newest ship was Celebrity Beyond, which launched in 2022 and became the biggest cruise ship in the Celebrity fleet. Another Edge-class ship is due to launch in 2025.
What is the largest Celebrity cruise ship?
The largest ships in the Celebrity Cruises fleet are Celebrity Beyond and Celebrity Ascent. While they are sister ships to the earlier Celebrity Edge and Celebrity Apex, they have a slightly larger design and capacity for an additional 350 guests. 
The Bottom Line
So there you have it – there are some interesting conclusions we can draw from this ranking – namely that the Expedition ships are extremely popular and definitely worth trying, and that the older ships in the fleet are the least popular.
That's not always the case with other cruise lines – sometimes newer ships lose some of the popularity that a cruise line may have held. I think with Celebrity Cruises, since their ships are purposefully built to be super-modern, that means the more contemporary ships will always score higher.
But ultimately it depends on what you want from a cruise. At least we know that all Celebrity ships are well-liked with high average scores, so you can't really go wrong.
Related Posts