Royal Caribbean has revealed the name of the second Icon-class ship – Star of the Seas. This new ship – which will at least share the title of biggest ship in the world, if it doesn't claim it outright – is due to launch in summer 2025.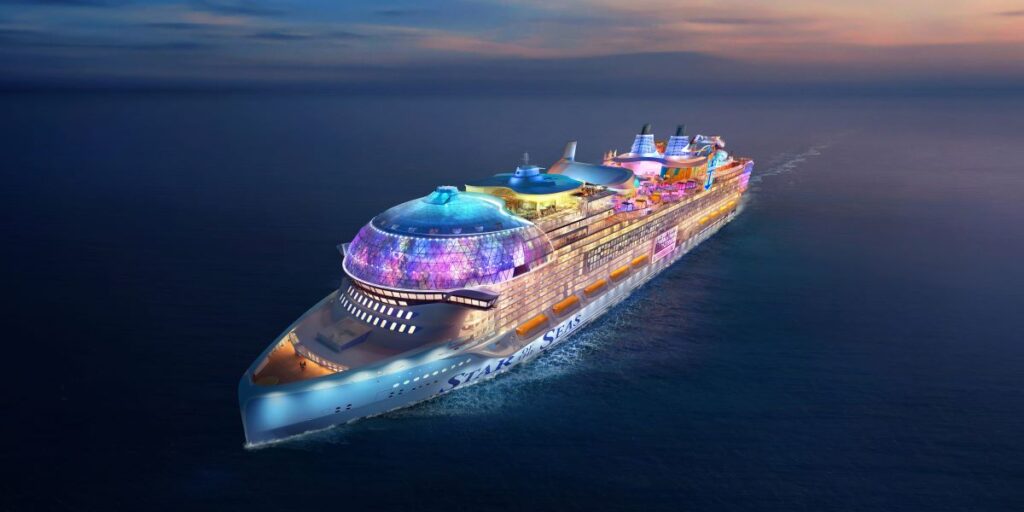 The reveal of the name of Star of the Seas comes just three months before her sister ship, Icon of the Seas, begins sailing. Icon of the Seas is one of the most in-demand ships to have ever been built, and Star of the Seas will no doubt be just as exciting.
Star of the Seas is currently under construction at the Meyer Turku shipyard in Finland. It's early days for the ship, and she isn't due to be floated out until mid-2024 at the earliest, and even then she'll have plenty more work to go before she is complete.
At the minute, we don't know any more details about Star of the Seas, including where she will sail or which features she will include.
It's likely that she'll have many of the same entertaining and dining venues as her sister ship, Icon of the Seas.
She'll also likely have the same capacity, but with the Oasis-class ships, Royal Caribbean would typically build each new ship to be ever-so-slightly longer, so that they could all be christened as the biggest ship in the world. It'll be interesting to see if that's still the plan with the Icon Class.
The idea of combining the best of every type of vacation into one ultimate adventure has created more excitement than ever anticipated, and Star of the Seas will be the next bold answer to the record-breaking consumer demand we've seen for nearly a year and counting with Icon of the Seas.

Michael Bayley, president and CEO of Royal Caribbean International
NEW DEALS JUST RELEASED!
Don't miss the latest Royal Caribbean offers…