Portsmouth is mainly known for its maritime heritage, but it now also hosts a number of cruise ships, from lines such as Virgin Voyages, Norwegian Cruise Line, Azamara and Fred Olsen.
If you're lucky enough to be going on a cruise out of Portsmouth and planning on driving to Portsmouth Port, you probably want to know where's the best place to park.
Since I boarded a cruise ship in Portsmouth recently, I've done a lot of research for you and put together this guide on Portsmouth cruise parking. I'll review all the options so you can decide which is the best option for you.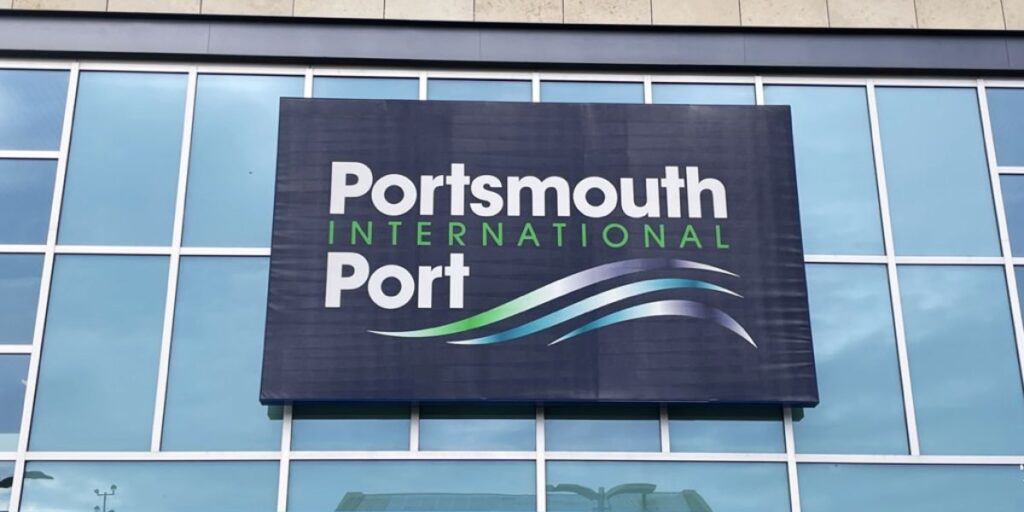 Where do the cruise ships dock in Portsmouth?
In Portsmouth, both cruise ships and ferries dock at Portsmouth International Port. This is just under two miles from the main city centre attractions, such as Gunwharf Quays and the Spinnaker Tower.
As well as cruise ships and ferries, Portsmouth Port is used for cargo from around the world.
If you're using sat nav to find it, the postcode for Portsmouth cruise port is PO2 8SP.
The coordinates are 50.811823, -1.088367.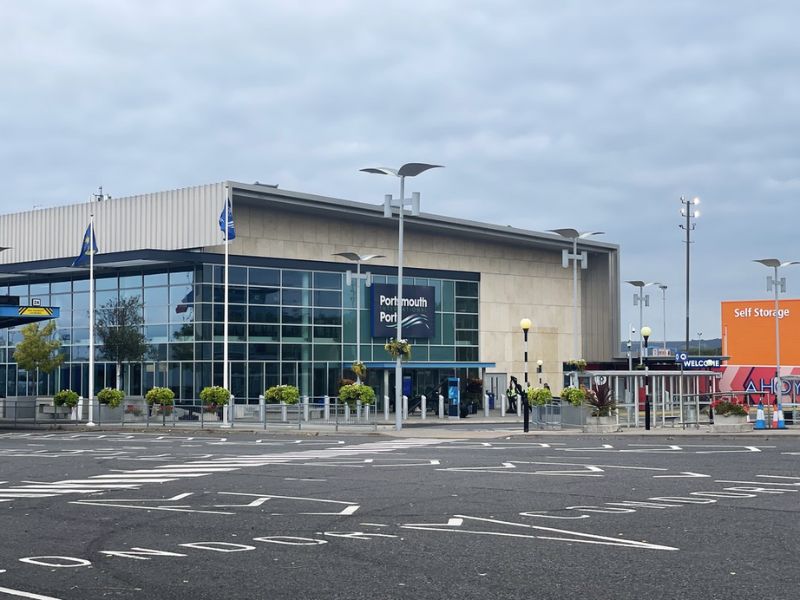 The Best Car Parks for Cruises from Portsmouth
When it comes to choosing the best place to park in Portsmouth for a cruise, you could park at the port. However, if you park further away, you can take a shuttle bus or taxi to the port or stay at a nearby hotel and leave your car there.
Which is the best will depend on your budget, how long your cruise is, mobility requirements and your preference for convenience, such as the proximity of the car park to the cruise terminal.
Next, I'll explain each of the options for you…
1. On-Site Valet Parking
Price: £12 to £16 per night, depending on your cruise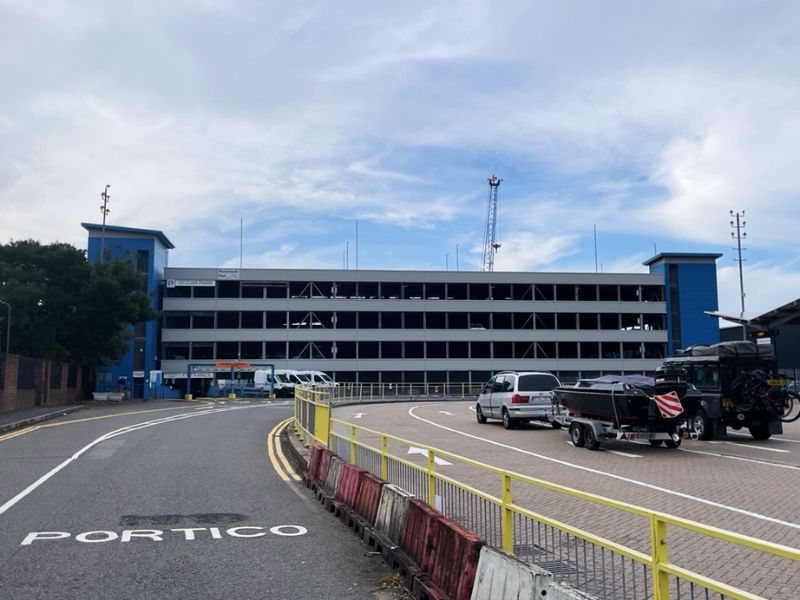 Cruise and Passenger Services (CPS) offers a private and secure on-site valet parking service that's right outside the cruise terminal building in Portsmouth. If you have a lot of luggage and want a really easy experience, this is a good choice.
Once you reach the cruise terminal, a CPS marshall will guide you to the correct vehicle lane. Here, someone will greet you, register your vehicle, and perform the necessary inspections, such as taking a photo of your car and giving you a barcoded receipt.
When you have checked in your car, the driver will park it for you in the secure multistorey car park nearby. You can then head to the terminal to check in for your cruise.
The valet service is very convenient, but it is pretty expensive, particularly if you're on a longer cruise. Another downside is that you have to hand over your car keys – something that not everybody is comfortable with.
However, there are other options for you, including a much cheaper way to park in the exact same car park…
2. On-Site Self Parking
Price: £9.50 to £13 per day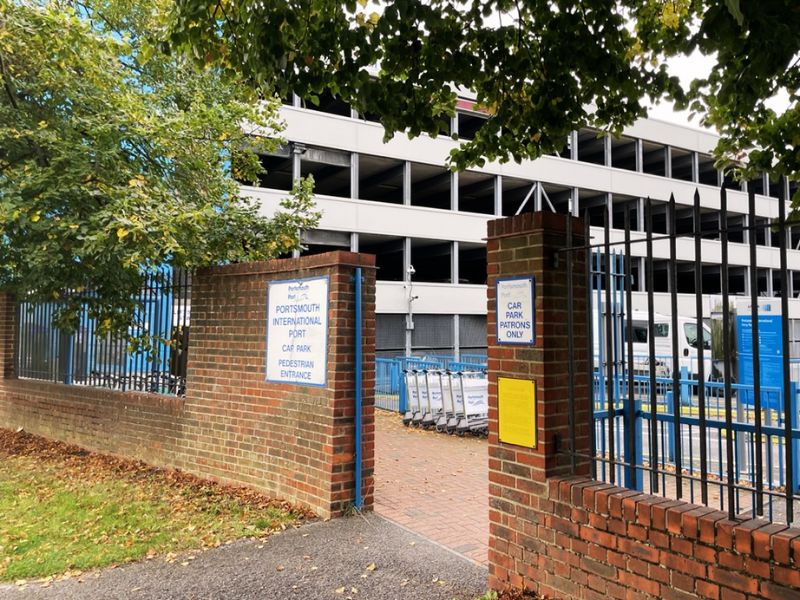 It's possible to park your car yourself in the very same multi-storey car park that CPS uses. This is right by the terminal, less than a five-minute walk.
I've parked here myself and it's very easy and safe. The address of this car park is George Byng Way, Portsmouth, Hants, PO2 8QN.
The entry procedure involves automated number plate recognition without barriers, and payment is due upon arrival based on the expected duration of stay. Cruise passengers will be greeted upon arrival and shown where to park.
Depending on your cruise, this option can be a little cheaper than the valet option in the same car park, but not always.
You can book your parking on the Portsmouth International Port website for £13 per day. However, when I parked here I booked the exact same car park via Your Parking Space where it costs just £9.50 per day!
You get the exact same experience, it just costs less. I've used Your Parking Space many, many times and always had a great experience.
3. St Mark's Church Car Park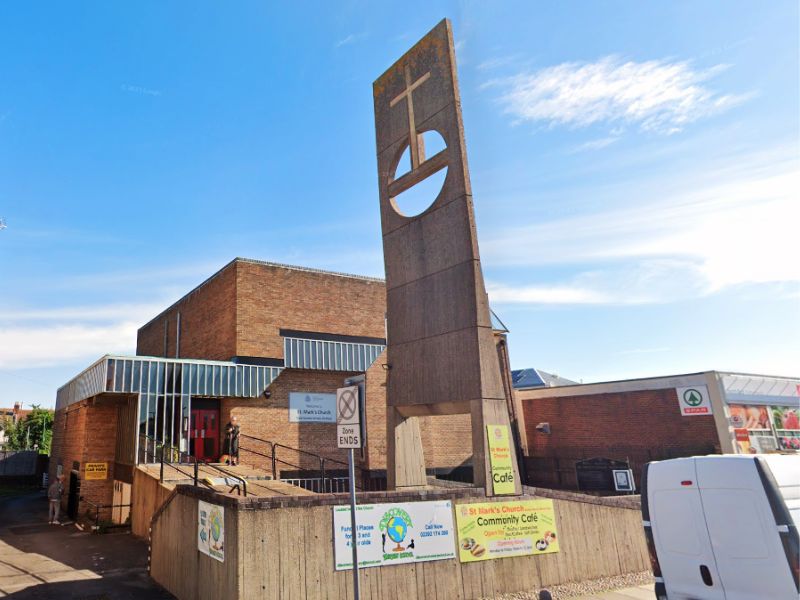 St Mark's Church in Portsmouth has a secure car park at the rear that's locked at night and has CCTV. The car park is just a 9-minute walk from Portsmouth Cruise Port, or you can get a taxi or Uber for around £2.50.
You can book this car park online on the Just Park website. You'll then be given a code which you can use to access the car park 24 hours per day.
At just £5 per day, this is a really cheap, safe and relatively convenient place to park for your cruise from Portsmouth. The only downside is that the car park isn't huge, but if you book in advance, you are guaranteed a space.
Hotels with Parking Near Portsmouth Port
If you don't live near Portsmouth and you want to extend your holiday by staying in a nice hotel beforehand, it might be a good idea to stay at a hotel beforehand. This approach can provide a more leisurely start to your holiday, eliminating the worry of potential traffic delays that could risk missing your cruise departure.
Numerous hotels near Portsmouth provide special packages, including pre-cruise overnight stays and parking facilities. Surprisingly, these packages can often be more cost-effective than opting for port parking.
Only a short drive to Portsmouth International Port (4 miles)
Complimentary breakfast and free WiFi
Offers spacious rooms, great for families
Secure parking facilities available
Approximate 10-minute drive to the port
Features an on-site restaurant and fitness centre
Secure on-site parking facilities (for up to 15 days)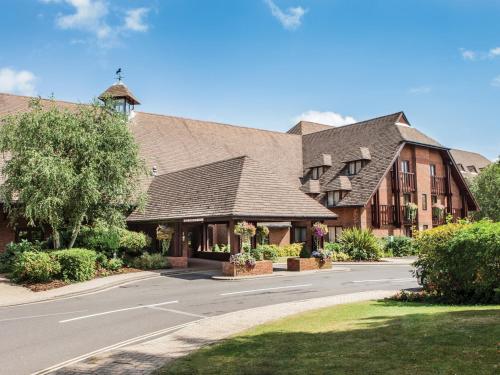 Situated approximately 25 minutes away from the port by car
Features a spa and fitness centre
On-site parking is available (for up to 15 days)
Located about 20 minutes drive from the port
From £87 per person per night
Features a spa, golf course, and on-site dining
Secure parking facilities offered (up to 15 days)
Return transfer to and from the port
Please note that the proximity of these hotels to Portsmouth International Port may vary slightly depending on the exact route taken and traffic conditions. It's always advisable to confirm travel times and parking arrangements directly with the hotel before your trip.
My Recommendation
Determining the best car park in Portsmouth for your cruise depends on your personal priorities and requirements. If you want the convenience, I would personally park at the terminal, as within a few minutes, you'll be able to check in for your cruise.
You can opt for valet parking, but it's so much cheaper to book the same car park through Your Parking Space, so that's what I do.
However, if you're travelling a long way to reach Portsmouth and prefer a more relaxed start to your holiday, I would definitely recommend booking a hotel that provides a transfer service or one within a short taxi ride. Opting for this approach means you can drive to the hotel at your leisure the day before, with the knowledge that your transfer to the cruise terminal is taken care of.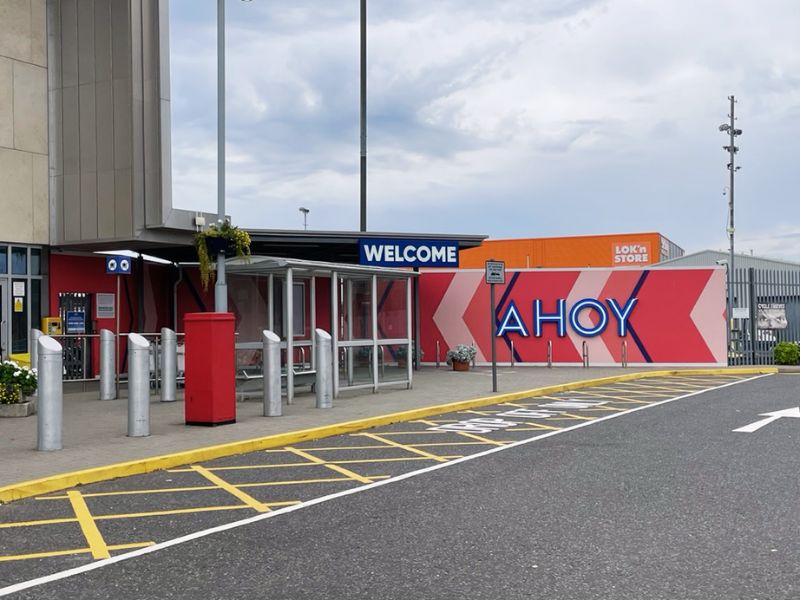 Portsmouth Cruise Parking FAQs
Is there parking at Portsmouth cruise terminal?
Portsmouth International Port offers car parking facilities within walking distance of the cruise terminal. However, off-site options are also available and are usually cheaper, and some even provide free shuttles to the terminal.
Is there free parking in Portsmouth?
There is no free parking at Portsmouth Cruise Terminal. Some free parking may be available in residential streets, but many require a permit, and it's important to consider the security of your car during your cruise.
Can you park on the street in Portsmouth?
While some streets in Portsmouth allow parking, they aren't typically suitable for long-term stays. For cruise bookings, it's recommended to secure a designated car parking spot for safety and convenience.
Related Posts: