Celebrity Cruises is part of the Royal Caribbean Group – not just one of the largest cruise companies in the world, but one of the biggest travel companies in general. And if you wanted to, you could become a part owner – the company is public so anyone can buy shares in the Royal Caribbean Group and own a part of Celebrity Cruises.
Not only that, but this also entitles you to certain Celebrity stockholder benefits.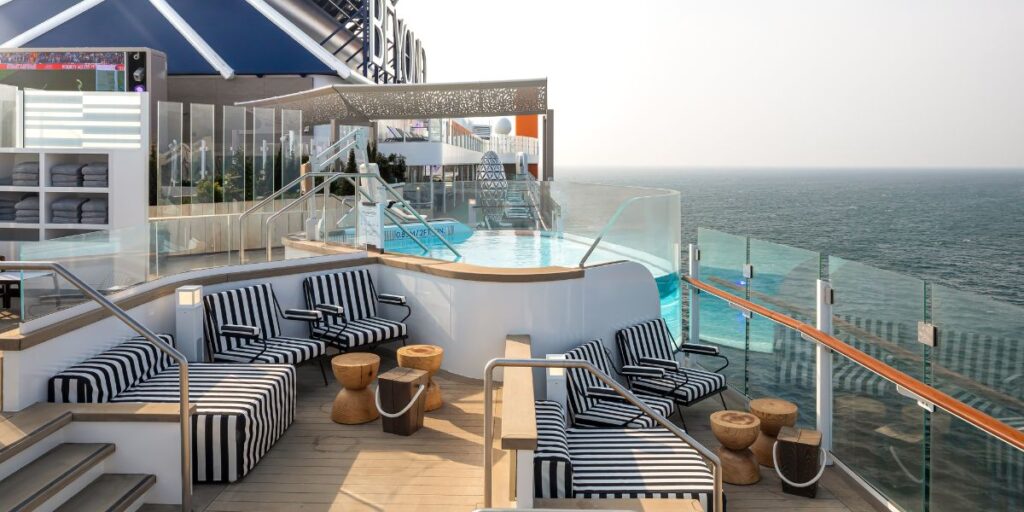 Unless you're someone who cruises with Celebrity on a very regular basis, the benefit isn't really justification for investing. However, it's a nice little perk to have that will make you feel a bit more special for being an owner of Royal Caribbean stock.
Let's look at what the Celebrity shareholder benefit is, and how you can claim it.
Do Celebrity Stockholders Get Discounts?
Celebrity Cruises shareholder benefits do not include discounts on cruise fares. Instead, anyone who owns 100 or more stocks in the Royal Caribbean Group can claim up to $250 on-board credit every time they cruise with Celebrity, depending on the length of the sailing.
You do have to own 100 shares outright in your own name – they can't be part of a mutual trust, and joint ownership won't count either. But as long as you do own 100 Royal Caribbean shares or more then you can claim your Celebrity Cruise shareholder benefit.
To be clear, you can't buy Celebrity Cruises stock – it doesn't exist. Royal Caribbean Group stock is what you need.
The benefit is on-board spend that you can use during your cruise.
The amount varies depending on how long you're sailing:
$250 onboard credit to spend per stateroom on sailings of 14 nights or more
$100 onboard credit to spend per stateroom on sailings from 6 to 13 nights
$50 onboard credit to spend per stateroom on sailings of 5 nights or fewer
You won't be surprised to learn that, since you're buying shares in the Royal Caribbean Group, the benefit also extends to any cruises you take on a Royal Caribbean ship as well. The benefit is identical for both cruise lines.
What might be surprising is that the offer doesn't cover Silversea Cruises, the luxury cruise line that is also owned by the group.
Other cruise corporations, such as NCLH, offer their shareholder benefit on their ultra-luxury lines, so why not Royal Caribbean and Silversea?
It's a decision on the part of Silversea, and it's something the cruise line has confirmed it is looking into. Silversea was only fully taken over by Royal Caribbean in 2020 so it may just be taking time to get to shareholder benefits.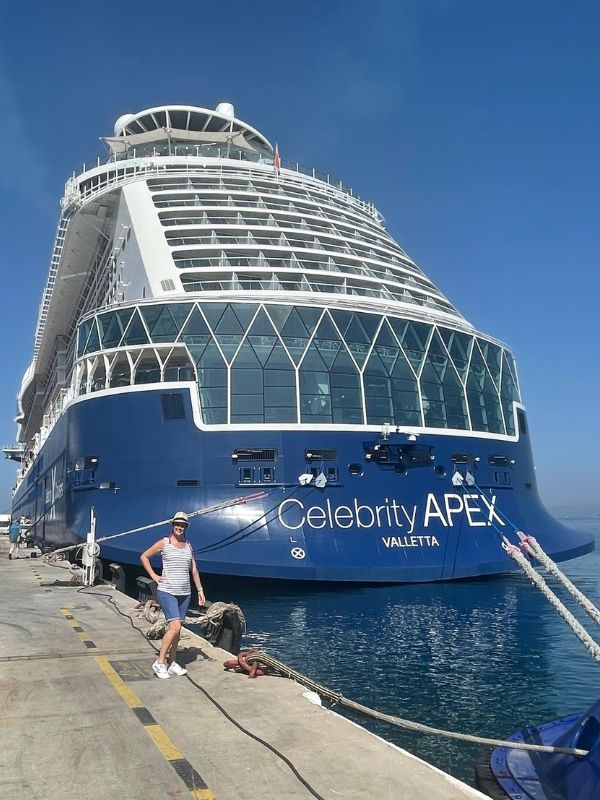 How To Buy Celebrity Cruises Shares
To buy shares in Celebrity Cruises, you'll actually need to buy shares in Royal Caribbean Cruises Limited, as this is the holding company that owns Celebrity Cruises. This is listed as 'RCL' on the stock exchange.
To buy shares in any company you'll typically need to use a stockbroker. This can be either a human being or an online platform. There are various fees involved with this, but an online platform is usually the cheapest and easiest way.
I can't advise you which is the best, but I personally chose to buy my Royal Caribbean shares through an investing platform called etoro. I chose this one because it is one of the most popular platforms with 20 million registered users and has great reviews and low fees.
I've been very happy with my share-buying experience and found it really easy to do.
(eToro is a multi-asset investment platform. The value of your investments may go up or down. Your capital is at risk.)
Read more: Should you invest in Royal Caribbean shares?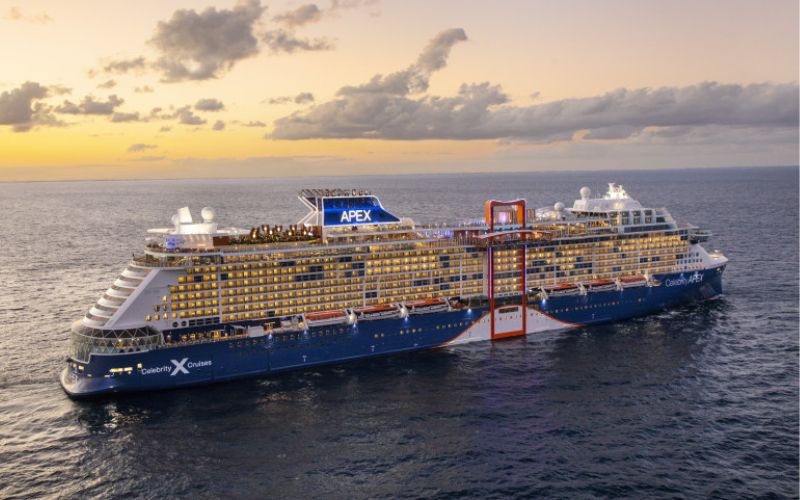 How To Claim Royal Caribbean Shareholder Benefits On Celebrity Cruises
If you want to claim your shareholder benefit for your next Celebrity Cruises sailing, you need to request it. Unfortunately, it's handled separately from regular bookings, so can't be applied automatically.
And you need to ask for it with plenty of notice – you can't expect the Guest Services team to add it to your account if you've forgotten before you sail.
To claim your credit, you need to provide your details to the company:
Your name
Your address
Your booking confirmation number
Your ship and sailing date for your cruise
Proof of your share ownership in Royal Caribbean Cruises Ltd
You don't need to send this to Celebrity Cruises, but instead to the dedicated RCL team that looks after the shareholder benefit for both cruise lines.
You can do this four ways:
Just be aware that they need to have your details at least three weeks before you sail, so if you do prefer to use mail, make sure to send it off with plenty of time to spare.
Things To Know About Royal Caribbean Stock Benefits
There are some terms and conditions regarding the benefits for your Celebrity Cruise that you should know about. As you'd expect with offers such as this, it's not available to anyone who works for the cruise line, or anyone who has booked a sailing under a Friends and Family discount fare.
It doesn't apply to chartered sailings too, or to any cruises to the Galapagos Islands.
The benefit is a perk offered on a 'per stateroom' basis. Two shareholders sharing a stateroom can't claim the benefit twice. But by the same token, any solo cruiser can claim the benefit without needing to own twice as many shares.
You can't transfer your onboard credit to another cruise or to another person either – you have to use it, and on the sailing that you claim it for.
There is a dedicated support email address for any other questions you have about the shareholder benefit: [email protected].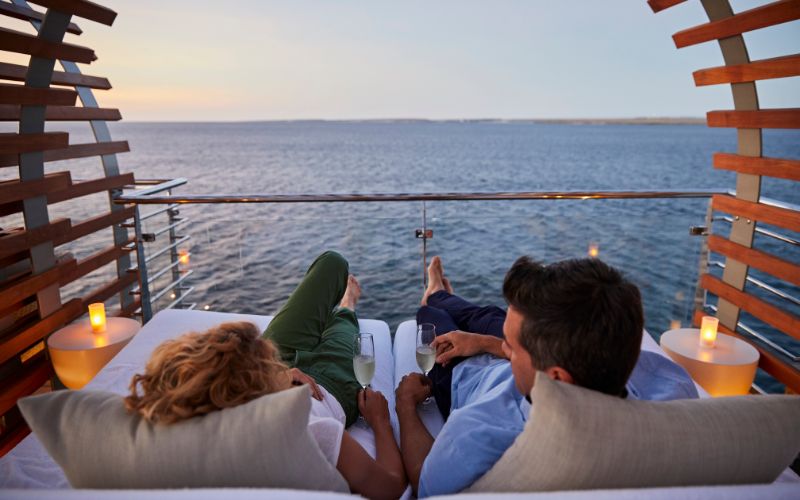 To Conclude
If you were already considering investing, either in Royal Caribbean Group or into any travel company, then it's nice to know you can enjoy some free onboard credit with every future sailing.
Having said that, buying stock just for the onboard credit is a serious investment to undertake and you can't forget about the risk of losing money if the value of the cruise line drops. Which, as the global shutdown in 2020 showed us, is possible.
But owning part of one of the world's biggest cruise lines is a nice statement to be able to make, and with the shareholder benefits, you could treat yourself a little bit more every time you sailed.
NEW DEALS JUST RELEASED!
Don't miss the latest Celebrity Cruises offers…
Related Posts: