When you take a Royal Caribbean cruise, as well as your cruise fare, you'll be expected to pay a little extra to the crew members. To make tipping simpler and fairer, Royal Caribbean's tips policy is to collect this money from all the guests and automatically share it between the crew members.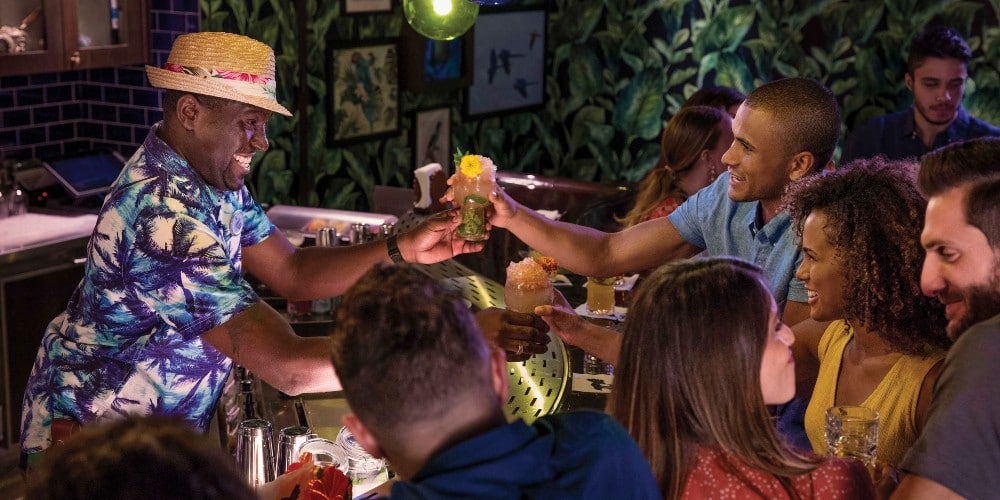 Guests still have some decisions to make about whether to pay the gratuities before or after the cruise, and whether to tip any extra on top.
So if you're planning a cruise with Royal Caribbean, read on for everything you need to know about Royal Caribbean gratuities.
This guide has been updated with the latest price increase from November 2023.
What Are Gratuities?
Cruise gratuities are also known as 'tips'. Rather than guests tipping each member of staff, Royal Caribbean charges a set fee per day to reward crew members for their service.
How Much Are Gratuities on Royal Caribbean Cruises?
Royal Caribbean charges a gratuity of $18.00 per person, per day. For guests staying in Grand Suites and above, the fee is $20.50 per person, per day. In addition to this, an 18% gratuity is automatically added to all drinks, spa and salon services.
These prices increased in late 2023. If guests pre-paid their gratuities before Saturday 11th November 2023, they could secure them at a lower rate – $16 for staterooms and Junior Suites, and $18.50 for Grand Suites and above.
Read more: Royal Caribbean Raises Gratuity Prices
Royal Caribbean Gratuities for Children and Infants
Royal Caribbean's standard gratuity rate of $18.00 per day ($20.50 for suites) applies to guests of all ages, including children and infants.
Royal Caribbean gratuities for infants may seem high, but when you think about it, the crew members do a lot of work for each baby, perhaps even more than for an adult. They will set up the travel cot (pack n play) each night, puree food as requested, clean up at mealtimes and much more.
Royal Caribbean Gratuities Breakdown
Royal Caribbean shares the gratuities between various crew members including stateroom attendants, waiters, bar staff, culinary staff and other hotel services team members.
This slip of paper below, shows how the gratuities are broken down between the various crew members. It's using the old figures from before the price increase, but you get the idea.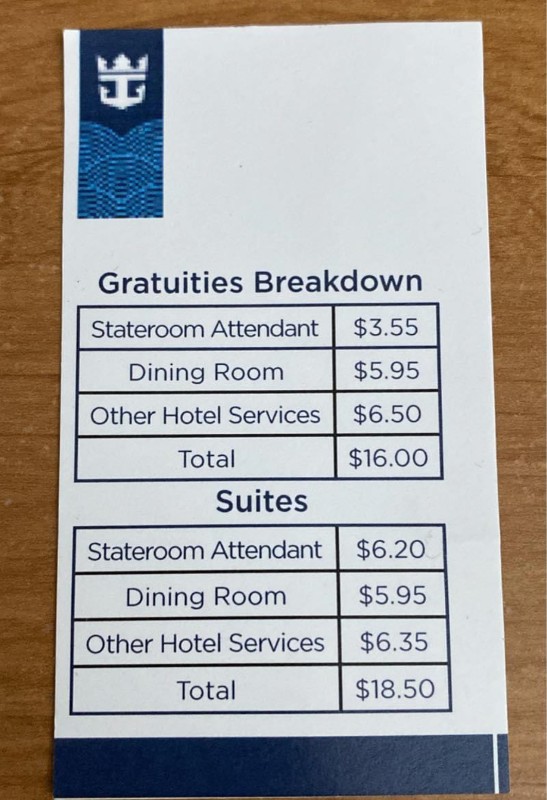 However, it's not exact because, for example, there will be several people serving you in the dining room such as your main waiter, the wine waiter and the dining room receptionist. There are also waiters in speciality dining venues and crew members who work in the buffet.
Do You Have To Pay Gratuities?
Royal Caribbean's 'Free Gratuities' Deals
Royal Caribbean regularly has promotions to encourage people to book cruises. You may get reduced kids' prices, included drinks, or free gratuities.
If you book a cruise with free gratuities, it means that Royal Caribbean will pay the gratuities to the staff members for you, so you don't need to worry about paying them.
Alternatively, you may get some free onboard credit to spend. You can use this to cover the gratuities, or any of the things mentioned in this list: 15 Ways To Use Your Royal Caribbean Onboard Credit
NEW DEALS JUST RELEASED!
Don't miss the latest Royal Caribbean offers…
Can You Opt Out Of Paying Gratuities?
If you don't receive good service during your cruise, you can ask for the gratuities to be removed or reduced. To do this, you would need to go to the Guest Services desk on the morning of your departure and explain your reason.
The service on Royal Caribbean cruises is generally exceptional. So, if you do have any issues, you should head to Guest Services as early in your cruise as you can, so that things can be put right for you before it affects the rest of your cruise.
Suggested read: 56 amazing examples of Royal Caribbean customer service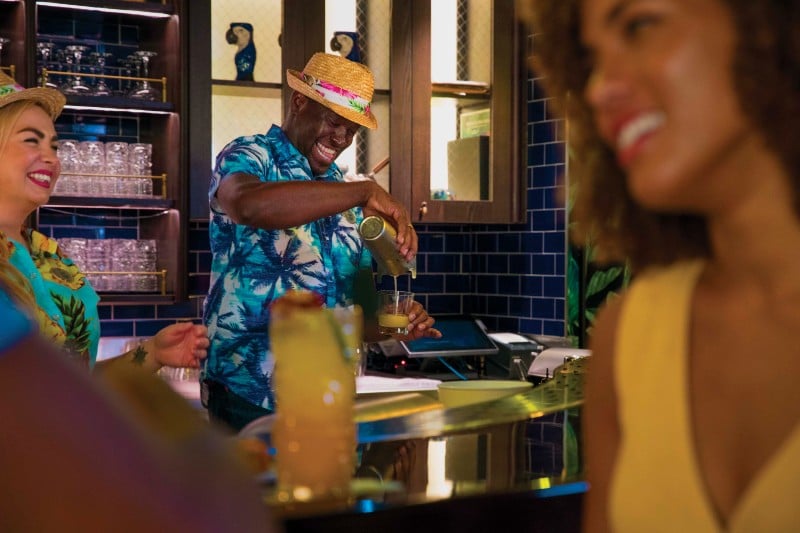 Can You Tip Staff Members Individually?
Some people like to remove the gratuities and tip staff members individually. Whilst you are free to do this, it isn't recommended.
The breakdown of gratuities is carefully worked out to be fair for all crew members. If you tip individuals instead, you may be doing a disservice to staff members who you haven't met personally, such as the kitchen staff or cleaners.
Can You Pay Extra Gratuities?
Overpayment of gratuities is allowed but is not expected. If you wish to reward one or two crew members in particular, you could pay the standard gratuity fee and also hand cash to any crew members who you feel are particularly deserving.
Suggested read: Where To Get $2 Bills
At the end of your cruise, you'll receive an envelope that you can use to give extra cash tips if you wish. Extra envelopes are available at guest services.
Some people like to give gifts such as chocolates or wine to the crew members. However, the feedback from them is that they always prefer cash.
Another way to pay extra gratuities is when you buy a drink. You can add an additional tip on to your receipt if you wish. Doing this is a good way to ensure that you're served first next time!
You may also wish to give some cash to porters who help with your luggage outside of the ship, particularly if you start your cruise in the United States where this is customary.
Other Ways To Recognise Great Service
If you want to recognise outstanding service by a particular crew member, then head to the Guest Services desk and fill out a 'WOW card'. Your positive feedback will go on their permanent file, which can help them to get promotions and pay rises.
How To Pay Your Gratuities
You can usually pay your gratuities in advance of your cruise, or choose to receive a bill on the last day of your cruise. It's up to you. However, if you want to choose the flexible 'My Time' dining, rather than having a set dining time, you must pre-pay your gratuities.
How To Prepay Gratuities on Royal Caribbean
There are several ways to prepay your gratuities:
Add them on to the total cost of your cruise when you book
Call Royal Caribbean before your cruise
Log on to the Royal Caribbean Cruise Planner before your cruise
Ask your travel agent to arrange to take a payment from you
How To Pay Gratuities At The End Of Your Cruise
When you check in for your cruise, your onboard account will be set up. This is also known as a SeaPass account. Cash isn't used on cruise ships, so all your purchases and gratuities (if not prepaid) will be added to your onboard account.
When you check in, you'll be asked if you wish to set up the account with a credit card or debit card. If you do, Royal Caribbean will automatically charge your card at the end of your cruise. If you don't, then you'll need to settle the account with a credit, debit card or with cash before you disembark at the end of your cruise.
Should You Prepay Your Gratuities?
There are pros and cons to paying your gratuities before your cruise, and it's very much a personal choice. There are some circumstances in which it would be better to prepay and some in which it would be better to pay at the end of your cruise
Prepay if: Free gratuities are on offer
If you get free gratuities thrown in as an incentive for booking a cruise, then these will be automatically prepaid. The best kind of Royal Caribbean prepaid gratuities!
Prepay if: You want MyTime dining
MyTime dining is when you don't have a set dining time and instead, you can arrive at the main restaurant whenever you like. With MyTime dining you will sit at a different table each night and be served by different crew members.
On most cruises, Royal Caribbean tips need to be prepaid to request MyTime dining.
Prepay if: You book far in advance
Royal Caribbean's daily gratuity rate increases every one to two years. The latest increase was in 2018 when gratuities went up by $1 per person, per day. If you prepay your gratuities, you'll only ever have to pay the lower rate.
Prepay if: You like to pay in instalments
If you like to pay for your cruise monthly, then you can add the gratuities to your monthly payment. This makes paying for your cruise more manageable.
Suggested read: How to pay for a cruise in instalments
Prepay if: You don't have a credit card
If you don't have a credit card, then you'll need to link a debit card to your onboard account, or deposit cash.
It's not a great idea to link a debit card to your cruise account because Royal Caribbean will place a 'hold' on some of the money. This will reduce the overall balance you have available to spend. Likewise, carrying large amounts of cash isn't recommended for safety reasons.
So, if you don't have a credit card, then you should prepay your gratuities to avoid running out of money in your bank account or having to carry a lot of cash.
Pay later if: You have on-board credit to spend
If you get some free onboard credit as an incentive when you book your cruise, then you can use this to pay your gratuities. So, don't pay the gratuities in advance and wait for the onboard credit to be applied.
Pay later if: You need extra time to gather the funds
If you don't have a lot of money available when you come to pay for your cruise, then don't worry about paying the gratuities right away. Waiting until the end of your cruise will give you a few more paydays to save up the money.
NEW DEALS JUST RELEASED!
Don't miss the latest Royal Caribbean offers…
To Conclude
You don't need a fancy Royal Caribbean gratuity calculator to work out the tips you need to pay – all you need to do is multiply the daily gratuity charge by the number of nights and the number of passengers in your party.
Whether you pay your Royal Caribbean daily gratuities before or after your cruise is your choice, but it's never recommended to remove them.
Related posts: