Labadee, Haiti is a popular port destination for cruises by Royal Caribbean, with occasional visits by Celebrity Cruises ships as well. If you're interested in enjoying everything that Labadee has to offer, there's some useful information to know – and this guide has you covered.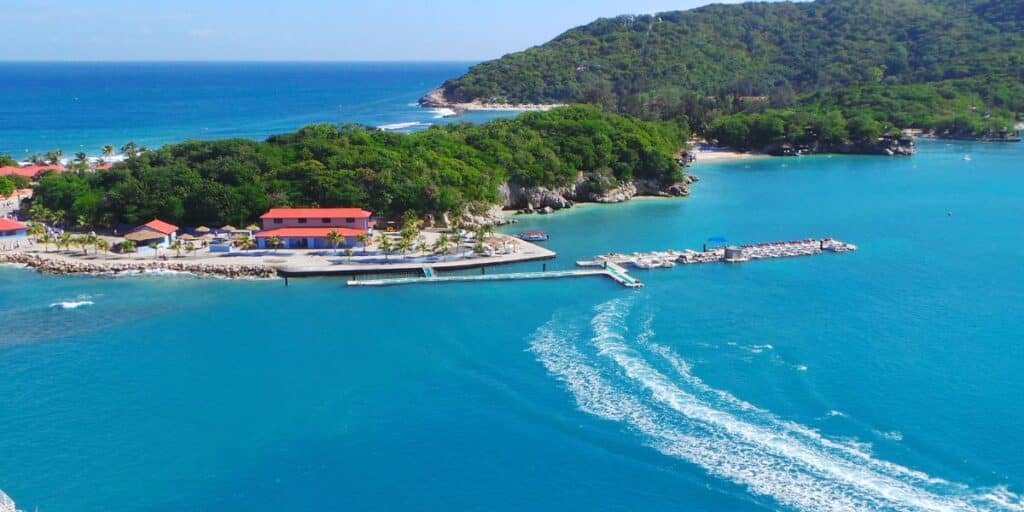 Is Labadee Haiti owned by Royal Caribbean?
Labadee is a private port on the northern coast of Haiti, but while it is a private resort it is not owned by Royal Caribbean. Instead, the cruise company has leased the resort until 2050, when it will either revert back to the ownership of the Haitian government or the contract may be renewed.
From a cruise passenger's perspective, that doesn't really make any difference. If you're sailing on a Royal Caribbean or Celebrity Cruises ship that calls at Labadee, you won't be mingling with guests from other cruise lines.
But at the same time, it's not an asset that belongs to Royal Caribbean either – they've paid for the exclusive access, but they don't own the resort. The cruise line does run the operations of the resort though, with an estimated 300 locals employed by the cruise line.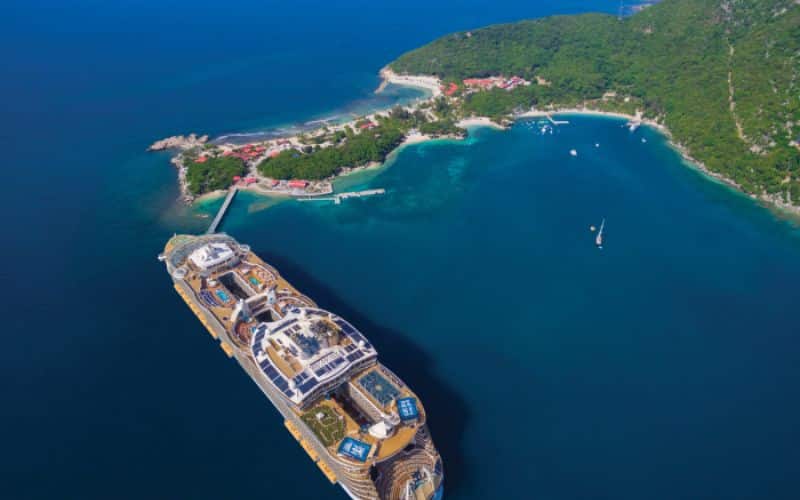 Is Labadee Haiti a private island?
Labadee is a private resort, but it isn't an island. Even the country of Haiti is not its own island – it shares a land mass with the Dominican Republic. Labadee is a small area to the north of Haiti, fenced off to the general public.
The resort is privately available to guests of Royal Caribbean and Celebrity Cruises. You can't visit Labadee unless you are sailing with these cruise lines.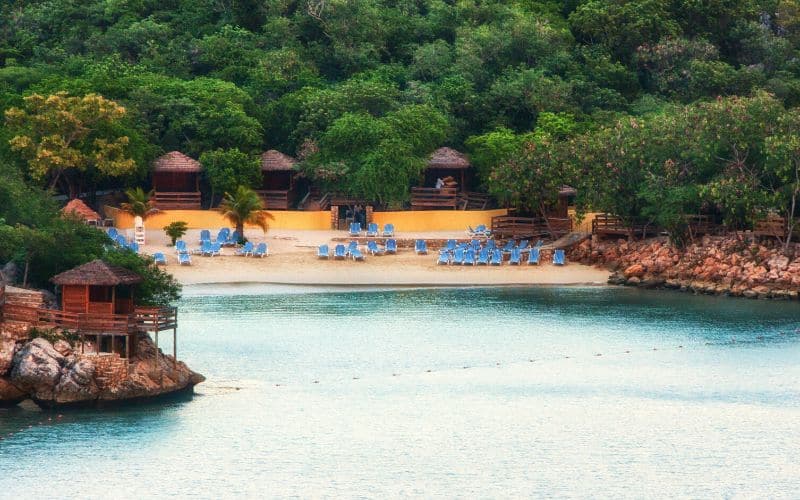 Is it safe to go to Labadee Haiti?
While the country of Haiti has known some troubles, the resort of Labadee is perfectly safe. It's a private resort where only cruise guests and employed locals are permitted entry, with a fence and a private security force preventing anyone else from Haiti from entering.
Guests will simply be free to relax and enjoy the various attractions, bars and stores. Even the merchants are 'safer' than they would be at other ports.
You aren't going to get ripped off here, because the merchants operate under the permission of the cruise line – anyone who tried to scam you would very quickly lose their license and be unable to sell their wares. That doesn't mean they won't be pushy, though.
What is Labadee Haiti known for?
Labadee, Haiti is a port that is known for its relaxing beaches, its lively bars, its great BBQ food, and perhaps most famously the zip line which runs right across the shoreline, giving you a stunning aerial view of the resort.
You can turn up for the day and just get yourself a sun lounger facing the ocean, and take it easy. Or you might prefer to take a long walk and explore the breathtaking views. The sellers in the resort offer a selection of unique handcrafted gifts too.
What is there to do on Labadee Haiti on Royal Caribbean?
There's a lot that you can do in Labadee, Haiti when sailing with Royal Caribbean. The two most popular attractions are the Dragon's Breath zip line, and the Dragon's Tail roller coaster.
The Dragon's Tail is an alpine coaster with single-seat cars that you control yourself – you can adjust your speed. It's not the longest coaster but you get some amazing views, and people generally have a great time.
The Dragon's Breath is the world's longest over-water zip line, taking you from high up in the hills down to the bay area, across the ocean. It's a sit-in zip line so you don't have to worry about holding on or braking, it's all done for you.
If these thrill rides don't interest you, you are able to book a cabana or take a deck chair on the beach and unwind. There are several bars that you can enjoy, as well as a free BBQ lunch provided.
How long is the zipline in Labadee Haiti?
The Dragon's Breath zipline is 2,800 feet long. You will be travelling at 40 to 50mph, meaning you'll be in flight for around 45 seconds in total. The excursion itself takes a lot longer though because you need to go through the safety briefing and get harnessed up.
The zip line is around a 10-minute walk from the main pier, so in all expect the excursion to take you around 90 minutes if you include the walking time to get to it.
This may sound like a lot of time for a 45-second flight, and the cost may seem high for such a short experience, but most people who review it say that the experience and the views were worth it.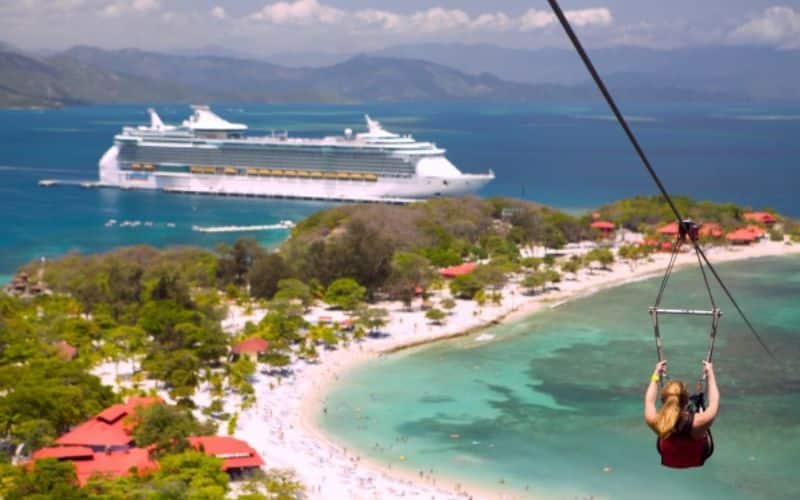 How much is the zipline in Labadee Haiti?
The Dragon's Breath zipline in Labadee, Haiti costs $99 whether you are an adult or a child. The minimum height to ride the zipline is 48 inches (exactly 4 feet) while the minimum weight is 75lb and the maximum weight is 275lb.
What is the best beach in Labadee Haiti?
There are four main beaches on Labadee. The biggest is Adrenalin Beach, but this means it is also the busiest. Columbus Cove is much further away, and Nellie's Beach is rockier, but both are more secluded and peaceful. The best is Barefoot Beach, but it's exclusively for guests staying in Grand Suites and above.
Suggested read: Royal Caribbean Suite Perks
All four Labadee beaches have their plus points. Adrenalin Beach might be the busiest, but it does have its own floating swim-up bar, which is a lot of fun. Columbus Cove may be further away, but you can hop on the free tram to get there. Nellie's Beach is where you'll be able to rent a cabana too.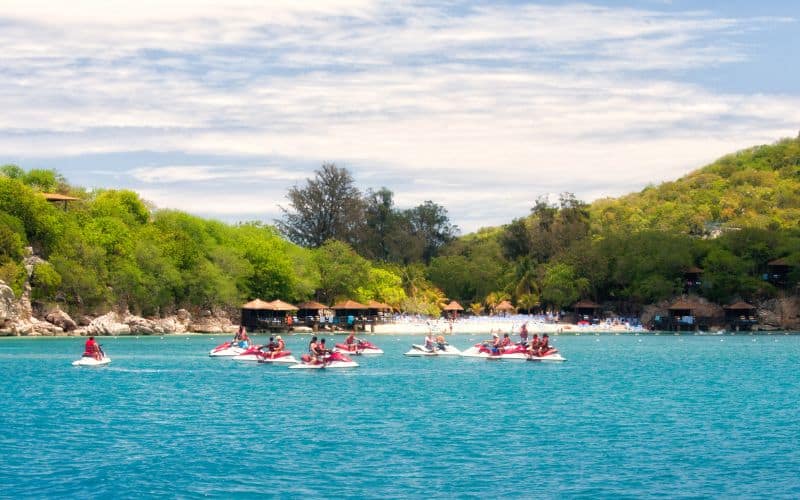 How much is a cabana in Labadee?
The prices of cabanas on Labadee vary depending on which cabana you choose. The beach bungalows are the cheapest cabanas, costing around $270 for the day. The most expensive cabanas are the over-the-water cabanas at Nellie's Beach at $580 for the day.
If those prices are a little high, you can rent a shaded beach lounger for just $48 for two for the day, or for something a little more comfortable you could book a four-poster beach bed for $175.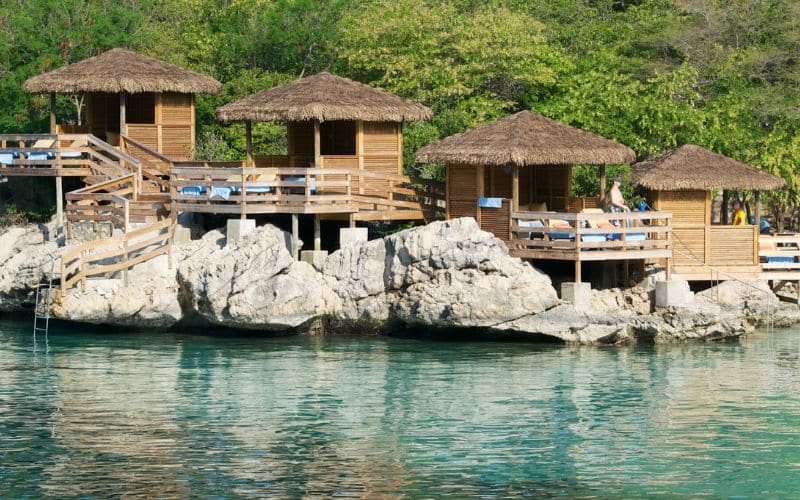 Can you snorkel in Labadee Haiti?
You are able to snorkel at Labadee. The snorkelling area is off Adrenalin Beach, around a 10-minute walk from the cruise terminal. You'll need to book the snorkelling excursion in advance when you're on the ship.
The waters around Labadee are nice and clear and should provide excellent conditions to allow you to see the local undersea wildlife.
Is there shopping in Labadee Haiti?
There are shops at Labadee, including the main Artisan's Market. This is where local vendors set up to sell a range of crafts, jewellery, clothes, paintings, hats, fans and other items. All vendors are licensed by Royal Caribbean to operate in the resort.
Because the merchants are given special permission, you can trust that they won't do anything to outright scam you. If they did, you'd be able to complain to the cruise line which could take action to remove that merchant in future.
But that doesn't mean you can wander without a care – the merchants will still try to sell you items for more than they are worth, and they can be very pushy too. Be firm if you don't want to buy something, and don't be afraid to haggle. The merchants themselves often encourage it.
Does Labadee have a pool?
Labadee does not have a swimming pool, but you are able to swim off all four beaches. There's also an inflatable assault course often set up on the ocean, and if you book the excursion you'll be able to have a lot of fun clambering over it.
What is the water temperature in Labadee Haiti?
The water temperature in the ocean at Labadee tends to average between 27 and 29 degrees Centigrade (80 to 84 degrees Fahrenheit). Anything above 26 degrees C tends to be considered a warm sea, so you will be able to enjoy swimming in the ocean without feeling a chill.
Is food on Labadee free?
There are three main restaurants on Labadee where guests can enjoy lunch. All of the locations serve almost identical food, which is a selection of BBQ items including burgers, chicken, hot dogs, salads, corn and fruits. The food is all free.
Some of the bars may serve small snacks, and these may incur a charge – check with the vendor when you order. But the main lunch served at the resort doesn't cost a thing.
It's served buffet-style and there are a few good selections although options for vegetarians and vegans may be limited. You can always return to the ship to eat and then head back ashore for the afternoon, if you prefer.
What is free on Labadee?
There is not much that is free on Labadee – most excursions do have a charge. You can enjoy a BBQ buffet lunch for free, as well as accessing the beaches and riding the trams around the island. Renting beach chairs or cabanas, or taking part in any of the activities does cost extra.
You can definitely enjoy Labadee without spending any money – and if you avoid taking cash ashore, that's often a good tactic to avoid the merchants hassling you to make purchases (although some will say they can take a credit card).
Any purchases you do make at the resort – excluding the shops – can be done using your Sea Pass, with the cost added to your cruise account.
Does a Royal Caribbean drinks package work in Labadee Haiti?
If you have paid for a Royal Caribbean drinks package, or Celebrity Cruises drinks package, this will be valid at Labadee (and at CocoCay if your cruise includes a visit to the other private resort used by Royal Caribbean). Just use your SeaPass when ordering and you will get the drinks without an extra cost.
The only drinks not included are any souvenir glasses/cups that you could buy.
Do you need a passport to cruise to Labadee Haiti?
Despite Labadee being a resort in Haiti, and therefore a part of a different country, you don't need a passport to sail there if you are a US resident and you are sailing from the US. You would still need proof of ID – any government-issued photo ID and your birth certificate would suffice.
Obviously, if you are travelling from any other country such as the UK, you're going to need your passport to get into the US anyway for your departure port, so you will need it to board the ship.
Can you leave Labadee Haiti?
Guests arriving at Labadee are not permitted outside the resort itself. The resort is protected by a security fence and a security force to prevent guests leaving and anyone not from the cruise from entering.
This is for guests' safety and so don't try to push it – there is plenty to enjoy in the resort itself after all!
You can return to the ship and then go back ashore provided you leave enough time, so if you don't like the food options on Labadee, or you've forgotten something you wanted, you can just head back to the ship at any time.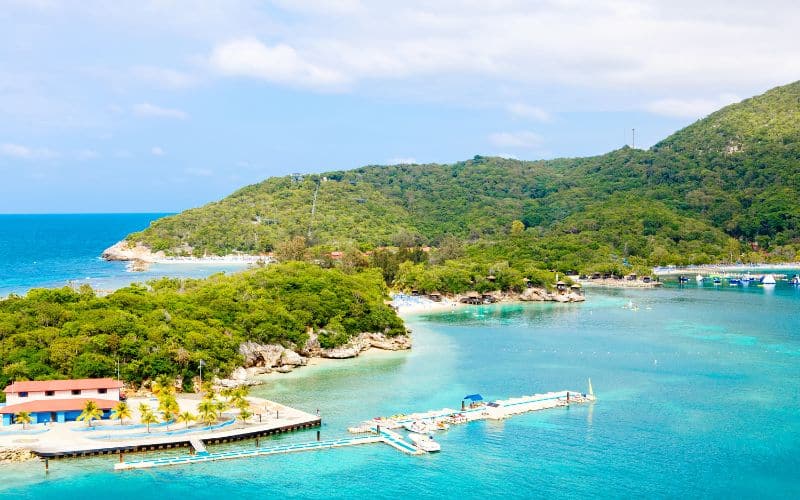 Final word
There's a lot that you can enjoy at Labadee when you cruise with Royal Caribbean or Celebrity Cruises, and because it's a private resort you know it's only going to be as busy as your ship will allow – you won't be mingling with other tourists or passengers of other ships.
Whether you want to try the thrilling zipline or roller coaster, or you just want to soak up the sun and splash around on the beaches, it's a fun port of call and the food and drinks are great too. Just make sure you're prepared to pay for all the extras and don't let yourself be talked into spending too much at the market either!
Related Posts: