The luxury cruise line SeaDream Yacht Club has announced the addition of a variety of vegan menu options on board its yachts.
SeaDream Yacht Club is highly regarded for its exceptional culinary experiences and has responded to the growing demand for plant-based cuisine among eco-conscious travellers.
The new vegan offerings are part of SeaDream Yacht Club's ongoing commitment to providing innovative and diverse culinary experiences that cater to the dietary preferences and requirements of all guests.
What's new?
SeaDream Yacht Club is a pioneer in the living foods movement, having implemented the first raw foods menu at sea over a decade ago and introducing vegan options in 2013.
Over time, the company has expanded its cuisine to offer unique vegan dishes on every menu, and now guests can enjoy these – including vegan eggs, vegan bacon, vegan prawns and vegan chicken – at every meal, if they so choose.
Guests can expect a wide range of creative and flavoursome vegan dishes such as freshly prepared salads, hearty soups, tasty stir-fries and delectable desserts, all made with high-quality, locally sourced and sustainable ingredients, many of which are sourced from local farmers' markets.
Vegan menu highlights include:
Vegan Lentil Bolognese with Gluten-Free Chickpea Pasta
Vegan Pumpkin and Zucchini Lasagna
Vegan Artichoke Pizza
Avocado Melt Club Sandwich with Roasted Peppers, Zucchini and Alfalfa Sprouts served with Carrot Aioli
Sweet Potato and Black Bean Vegan Burger with Eggplant-Peppers Relish and Sweet Potato Fries
Marinated Grilled Cauliflower on Pumpkin & Carrot Mousse with Roasted Pumpkin Seeds
Veggie Wrap with Apples and Chickpeas served with Avocado Dip and Spicy Hummus
Tofu Cakes on Sautéed Zucchini with Mint and Basil Sauce
Sweet Potato Vegetable Lasagna.
The new vegan dining options will be available beginning 22nd April on SeaDream II and the following month on Sea Dream I in all onboard dining venues, including the Dining Salon and al fresco Topside Restaurant.
SeaDream Yacht Club's culinary team, led by Fleet Executive Chef Tomasz Kozlowski, has undergone extensive training in plant-based cooking techniques and ingredient sourcing to ensure that the vegan options are prepared to the highest culinary standards.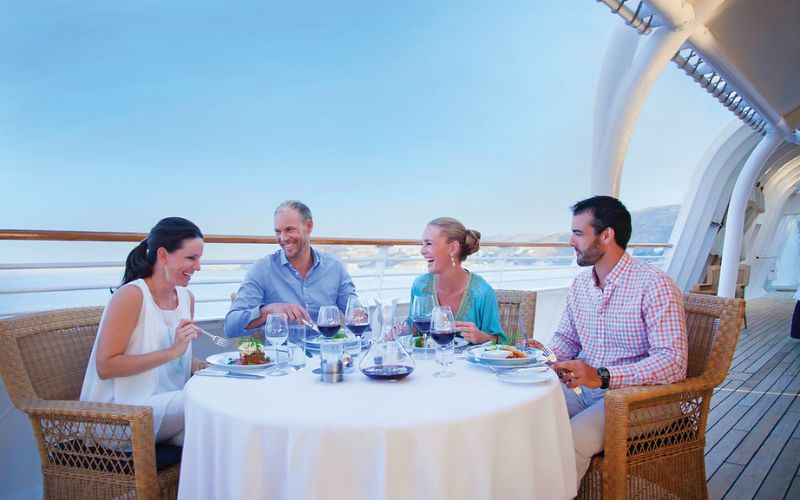 An eco-friendly initiative
SeaDream Yacht Club is proud to be a leader in the travel industry in the areas of sustainability and environmental stewardship.
Since its inception, SeaDream Yacht Club has been committed to sustainability and environmental conservation, and the expansion of its special plant-based menu is a significant step toward the company's goals of reducing its carbon footprint and providing a truly eco-conscious sailing experience for all guests.
SeaDream is actively working with its suppliers to source eco-friendly and sustainable products, further enhancing its commitment to environmental responsibility.
If you're an eco-conscious traveller, then SeaDream Yacht Club's new vegan menu options are a great reason to consider booking a cruise with them. Not only will you be able to enjoy delicious and nutritious plant-based dishes, but you'll also be supporting a company that is dedicated to sustainability and environmental responsibility.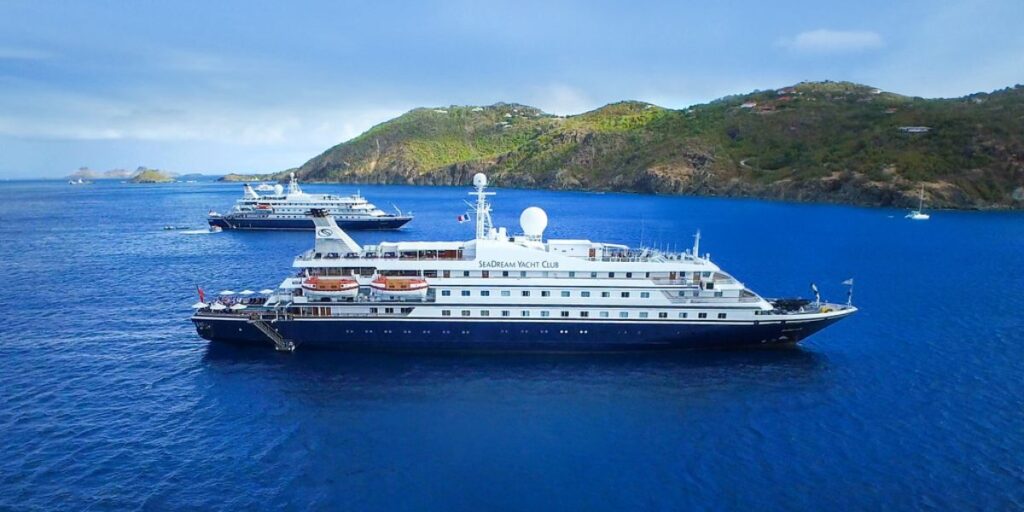 Catering to a wide range of dietary requirements
In addition to vegan dining, SeaDream Yacht Club also offers a range of other dietary options including vegetarian, gluten-free, high-protein and pescatarian. Other special dietary requests, including providing guests with Keto-friendly selections, ensure that all guests can enjoy their culinary experience on board.
The addition of vegan options to SeaDream Yacht Club's menus is a reflection of the growing demand for plant-based cuisine across the travel industry. As more and more people adopt a vegan or vegetarian lifestyle, it's important for travel companies to provide options that cater to their dietary needs.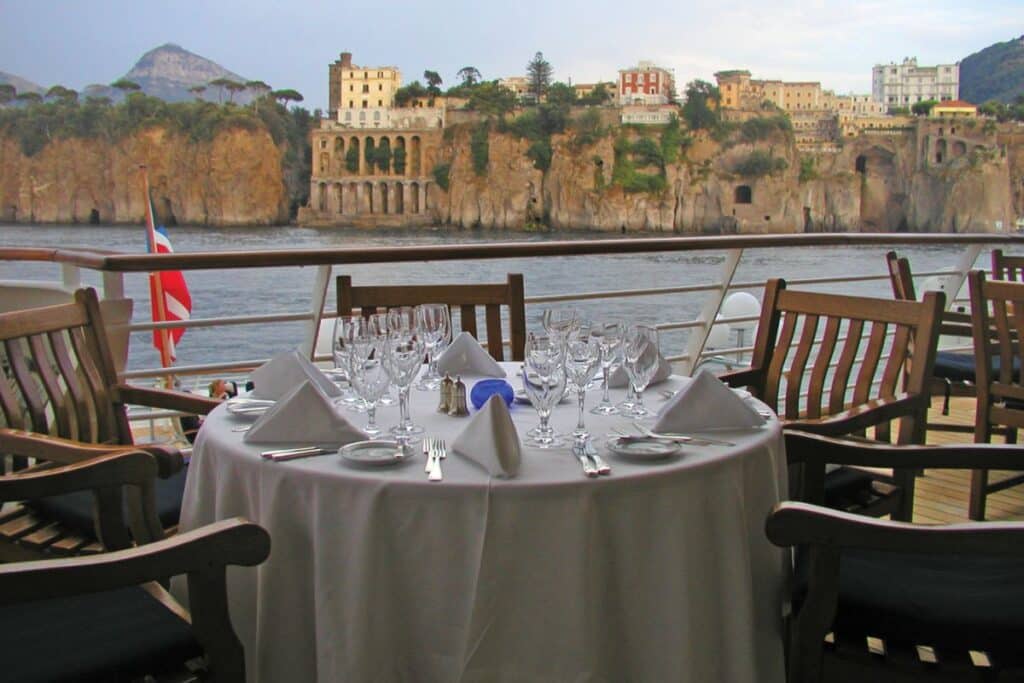 Final thoughts
SeaDream Yacht Club's new vegan dining options are a welcome addition to their already exceptional culinary offerings. Whether you're a vegan, vegetarian, or simply looking to try something new, their plant-based dishes are sure to please. And with their commitment to sustainability and environmental responsibility, you can feel good about supporting a company that is dedicated to making a positive impact on the world.
You can read more about SeaDream Yacht Club and what it offers here.
Related Posts: