Cunard has announced a selection of celebration events for this upcoming weekend to celebrate the coronation of His Majesty The King and Her Majesty The Queen Consort. Activities will be hosted across the Cunard fleet.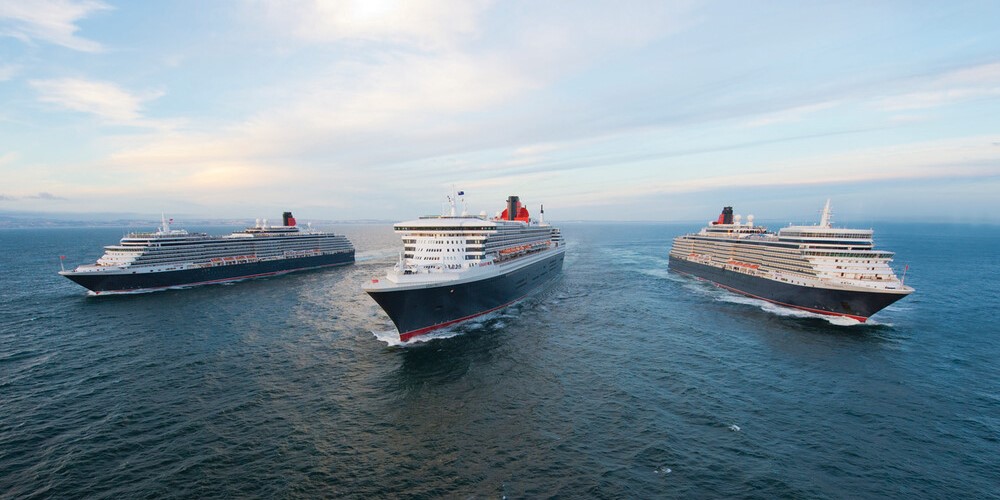 These include street parties held the in Grand Lobby of each ship, special themed musical performances, a curated movie list related to royalty, and a series of quizzes.
On 6th May, the day of the coronation, there will be a special menu served at dinner which is inspired by King Charles. Using his partiality towards farming, organic agriculture and game, the menu will reflect some of King Charles' own favourite ingredients.
A selection of special cocktails have also been created for the event by Cunard Line. The Coronation Oath is made using Prosecco, White Vermouth, Grapefuit and Cardamom Bitters, while the Monach Martini is a martini twist made using the cruise line's own 3 Queens Gin.
All three of the ships – Queen Mary 2, Queen Victoria and Queen Elizabeth – will be at sea during the event. They will broadcast the coronation live from Westminster Abbey in venues around the ships.
Also as part of the weekend-long celebration, the ships will host a deck walk on Monday, 8th May, designed to raise money for The Prince's Trust. The charity has been partnered with Cunard Line for over 15 years – indeed, since the Queen Consort was announced as the godmother for Queen Victoria in 2007.
Queen Elizabeth will be on a 9-night cruise of Southern Japan. Queen Victoria will be on a 12-night Canary Islands Cruise. And Queen Mary 2 is sailing on a special Coronation Celebration voyage from Southampton.
NEW DEALS JUST RELEASED!
Don't miss the latest Cunard offers…
Related Posts: