Expedition cruise ship Ocean Explorer has run aground in a remote fjord in Greenland, with 206 passengers and crew now stranded onboard.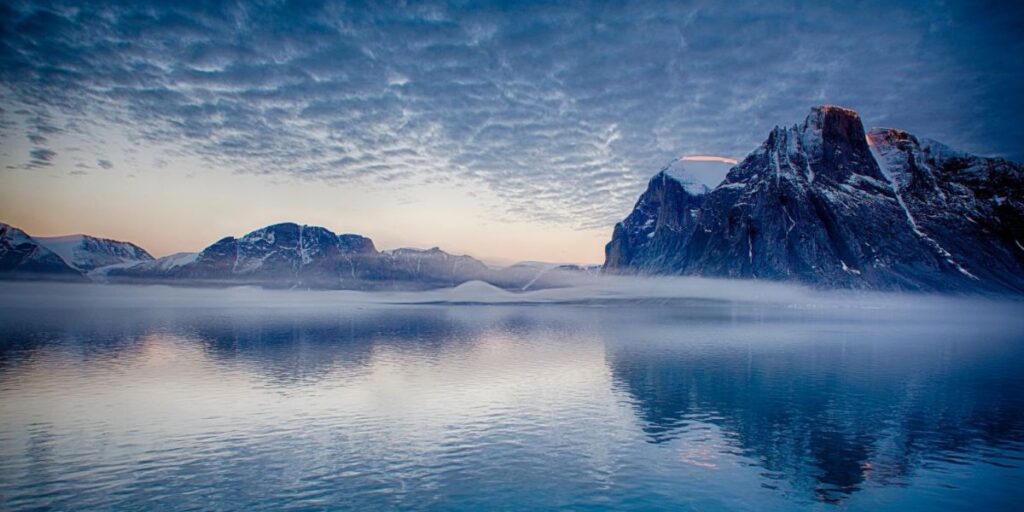 It's expected that the ship could be stranded for a few days, as due to the remote location it will take time before any suitable assistance vessels can reach her.
Authorities are in communication with the ship to offer assistance, making sure that there are no emergency situations.
The ship ran aground on Monday 11th September, whilst taking part in a luxury cruise around the Northeast Greenland National Park.
The ship alerted the Joint Arctic Command responsible for patrolling Greenland, reporting no injuries from the incident. A flyover of the site on Tuesday 12th September revealed that there were no signs of visible damage to the ship and no environmental concerns.
While potential concerns exist for the supplies and fuel on the ship, it's expected that there is sufficient of both to sustain the ship and all onboard until she is freed.
There are slim hopes that the ship will free itself, but the tidal flow on Tuesday wasn't sufficient to refloat the ship and give it the chance to sail away from the grounding.
A cruise ship in trouble in the National Park is of course worrying. It is far to the nearest help, our units are far away, and the weather can be very unfavourable. In this specific situation, however, we do not see any acute danger to human life or to the environment, which is reassuring. We are of course following the situation closely and take this incident very seriously.

Commander Brian Jensen, Chief of Operations in Arctic Command
Ocean Explorer sails for Aurora Expeditions, and while she is not one of the smallest cruise ships in the world, she is definitely on the smaller side, offering a premium experience for guests who want to explore ports that many large cruise ships can't access.
Related Posts: