Royal Caribbean has conducted a study across Europe to explore the most passionate sports fans on its cruises.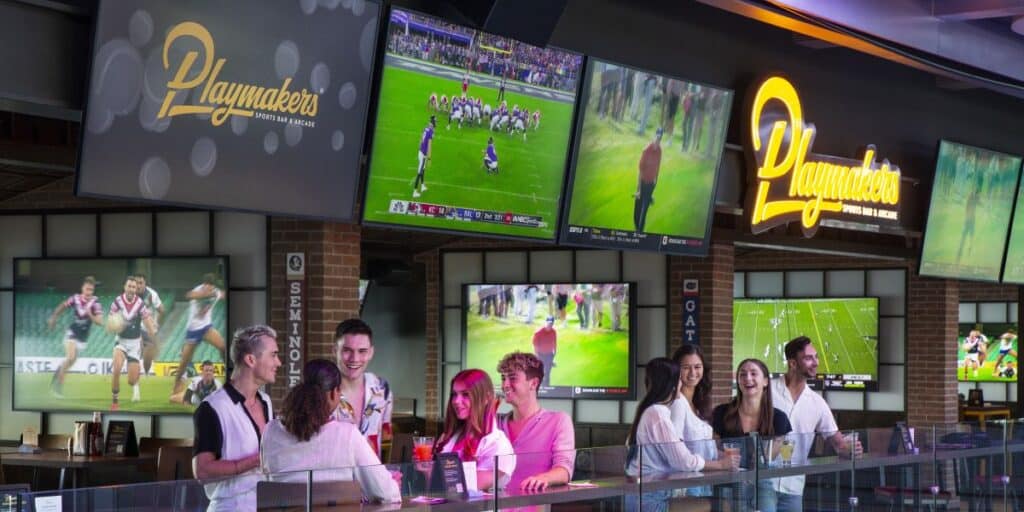 The study has shown that watching sports is a high priority for many who cruise, with the Spanish being the country most interested in keeping up with their favourite sporting events while at sea.
37% of Spaniards surveyed said that they planned to follow sports competitions while they were on vacation this year, with that percentage rising above 50% when limited to those under the age of 34.
The most popular sport that people wanted to watch was Formula 1 racing, followed by football (soccer) and then tennis.
The cruise line has used the study to highlight its popular spots on the fleet where guests can still enjoy all their favourite teams and competitions, including the Playmakers Sports Bar & Arcade.
And of course, the ships also offer plenty of sporting activities that guests can take part in themselves during their cruise, such as basketball, surfing simulation, mini golf and more.
Pizza Panic Calmed
This week has also seen Royal Caribbean respond to speculation that the cruise line might charge for Sorrento's pizza in the future.
Cruise passengers were worried that a new survey question from the cruise line was hinting at charges for pizza, but CEO Michael Bayley has now said it won't be happening.
A couple of weeks ago we conducted one of frequest small group guest surveys. As usual we asked questions on this and that, including customer thoughts on charges for pizza. To calm all our pizza lovers, don't worry, we are not charging for pizza.

Michael Bayley, Royal Caribbean CEO
Related Posts: