It's been a time of gentle tumult in Invergordon, a picturesque cruise destination in the Scottish Highlands.
Controversy is stirring the tranquil waters of the Cromarty Firth, pitting the cherished tradition of cruise ship horns against the modern quest for peace and quiet.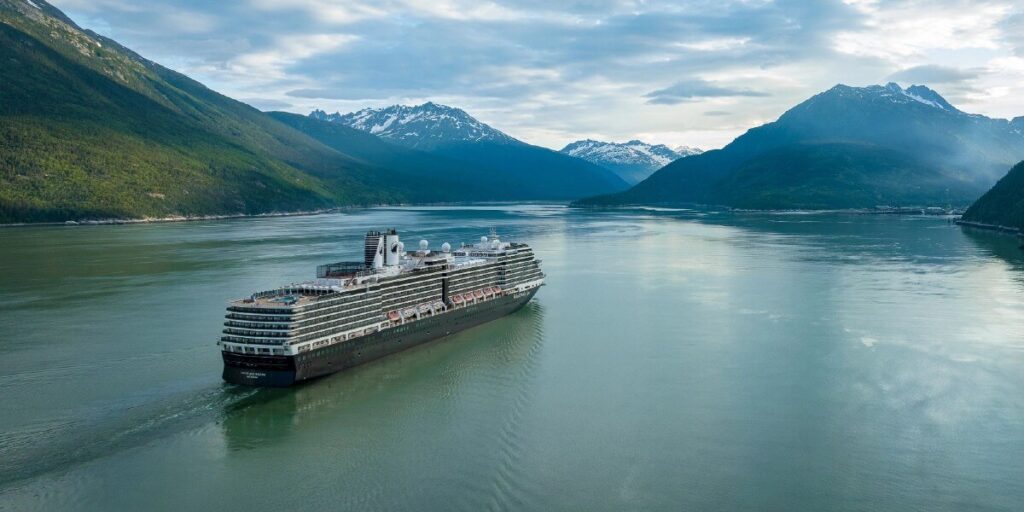 High drama in the Highlands
This tension in Invergordon showcases the fascinating, ever-evolving relationship between tradition and contemporary living standards in today's cruising industry.
Invergordon, renowned as the gateway to the beautiful Scottish highlands, plays host to a flotilla of popular cruise lines, such as Viking, AIDA, Holland America Line, and Mein Schiff.
The port saw a staggering 109 cruise ship visits in 2022, underscoring its importance on the cruise circuit.
Yet, amidst this bustle, a singular noise complaint from a local resident has threatened to silence a tradition held dear by many – the sounding of the cruise ship's horn as it departs the Cromarty Firth.
This customary "farewell honk" is cherished as a melodic 'hello' or 'goodbye,' creating a unique blend of excitement and nostalgia that marks the beginning and end of each cruise season.
Say it with a 'honk'
Cromarty resident Toria Anderson, who launched a petition to preserve this tradition, perfectly encapsulates the conflicting sentiments, "There are those who see the horns as an unwanted noise, while others consider it a part of the local charm."
The Cromarty Firth Port Authority isn't taking the complaint lightly, seeking community feedback to make an informed decision.
It's a democratic approach that has already witnessed over 1,200 people signing the petition in favour of the horn blasts, showing robust community backing for this age-old tradition.
Legally, there's no maritime law, UK or international, that specifically bans cruise ships from blowing their horns on departure. The practice, deeply entrenched in maritime history, may, however, be impacted by local regulations concerning noise pollution.
A fine line for cruise lines
The issue brings to light the delicate balance between respecting traditions and accommodating modern living standards. It's a balance that's being continuously negotiated worldwide, from Venice's canals to Alaska's pristine environments.
It's thrilling to witness this dialogue unfold, not just for its potential impact on Invergordon, but for what it signifies globally.
It demonstrates how cruise ships and the communities they visit are learning to coexist, tweaking age-old customs while retaining the charm that makes each voyage unforgettable.
The tradition of sounding horns when leaving port is more than a simple noise; it's a harmony that rings in new adventures and bids adieu to voyages completed.
As the debate sails on, one can't help but hope that the ship horns of Invergordon continue to echo across the Cromarty Firth, maintaining their place in the symphony of maritime customs.
Related posts