If you buy stocks and shares in the company that owns Cunard Line, there are some Cunard shareholder benefits that you can enjoy every time you sail with the cruise line.
You can't buy Cunard shares, as the cruise line is owned outright by the Carnival Corporation, the biggest cruise company in the world in terms of the size of the fleet and the passengers that sail with them every year.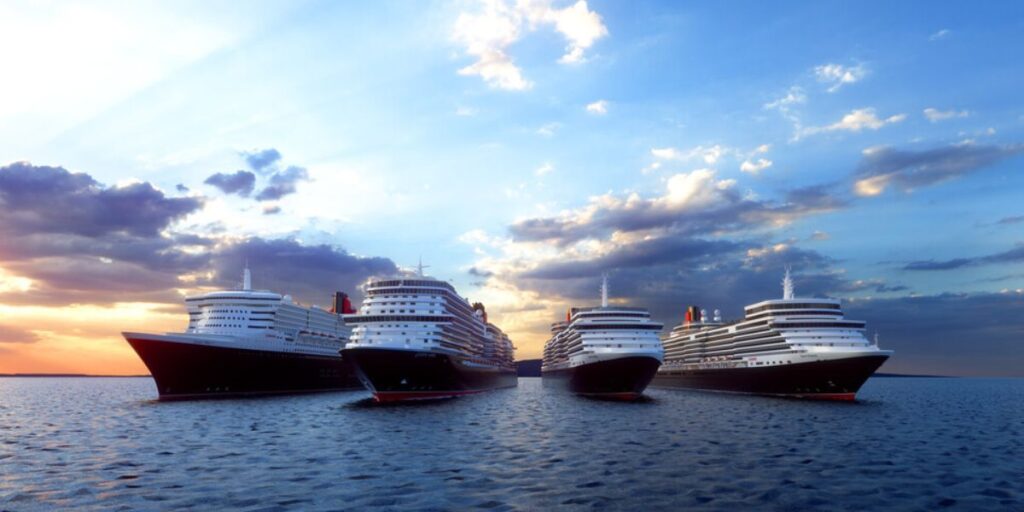 But that means there's good news – if you do decide to invest, then you can enjoy Carnival shareholder benefits on every cruise line within the group, and not just Cunard!
Let's take a look at what those benefits are and how you can claim them.
What Benefits Do You Get With Carnival Shares?
As long as you have bought 100 shares of the Carnival Corporation or more, you're entitled to claim the shareholder benefits on your next Cunard Line cruise. Those benefits are:
$250 or £150 of onboard credit per stateroom on cruises of 14 days or longer
$100 or £60 of onboard credit per stateroom on cruises of 7 to 13 days
$50 or £30 of onboard credit per stateroom on cruises of 6 days or fewer
It is only a benefit that applies per stateroom, so if both you and your partner decided to invest in the Carnival Corporation and you both had 100 shares separately, you couldn't claim the benefit twice.
There are some other conditions that you need to be aware of as well. You can't claim this benefit if you're employed by the company, and it can't be used in conjunction with any other shipboard offer for onboard credit.
Plus, there are a couple of things you can't spend it on – namely, gratuities that have been added to your account or at the casino.
But the good news is that you can claim an onboard spend benefit on every single cruise you take – it's not just the first cruise after you become a shareholder.
Also, the benefit applies to all cruise lines in the Carnival Corporation, although the value is different based on the currency on board.
Despite Cunard Line being a traditionally British cruise line, the onboard credit you get is given to you in US dollars on sailings from the US, as it also is with the following cruise lines:
Carnival
Holland America
Costa
Princess Cruises
Seabourn
You get the same sort of benefit on UK cruises with Cunard, and also with P&O Cruises and any British cruises with Princess Cruises, but the values are in GBP and are £150, £60 and £30, respectively.
Cruises booked in Australia on P&O Cruises Australia, Carnival or Princess Cruises entitle you to the same number of Australian dollars as US dollars on American sailings. If you're on a Costa or AIDA cruise in Europe that is using Euros as the onboard currency, the values are €200, €75 or €40.
| Cruise Line | 14+ Days | 7-13 Days | Up to 6 Days |
| --- | --- | --- | --- |
| US Cruise Lines | $250 | $100 | $50 |
| UK Cruise Line | £150 | £60 | £30 |
| Australian Cruise Lines | $250 | $100 | $50 |
| European Cruise Lines | €200 | €75 | €40 |
Since I mentioned the benefits of buying Carnival shares in my weekly email, I've had lots of people email me to say that they've also bought shares and are happy to receive the free onboard credit. Like this one…
"We took your advice and bought 100 Carnival shares which cost £550. Two Cunard trips gave us £250 each extra onboard spend and another gave us $200 (£175) total £675, also the shares have gone up £175. Best investment I've ever made, thankyou, keep up the good work."

Robert and Veronica Dennehy
Of course, the Cunard share price (well, the Carnival share price) can go down as well as up, so remember it's always a risk you're taking.
How To Buy Carnival Shares
To buy shares in any company, you'll typically need to use a stockbroker. This can be either a human being or an online platform. There are various fees involved with this, but an online platform is usually the cheapest and easiest way.
I can't advise you which is the best, but I personally chose to buy my Carnival shares through an investing platform called etoro. I chose this one because it is one of the most popular platforms with 20 million registered users and has great reviews and low fees.
I've been very happy with my share-buying experience and found it really easy to do.
(eToro is a multi-asset investment platform. The value of your investments may go up or down. Your capital is at risk.)
Read more: Should You Invest In Carnival Corp?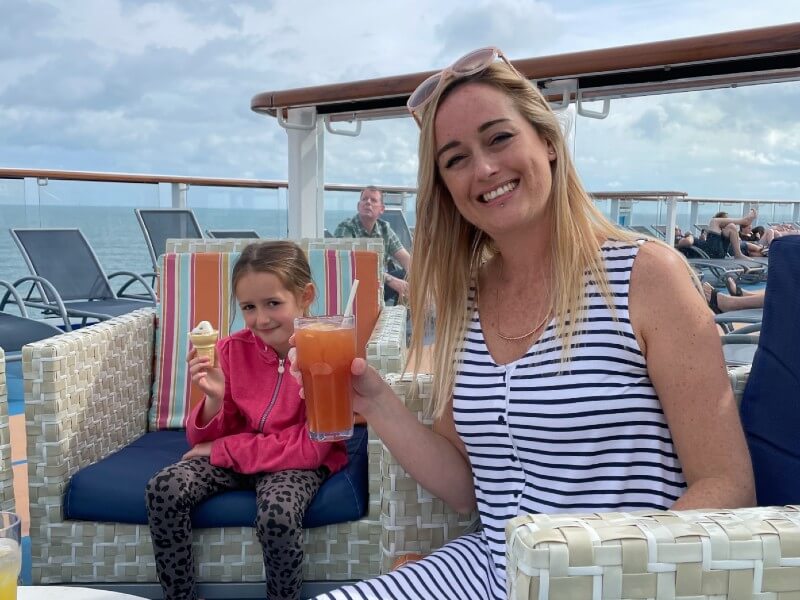 How to Claim Carnival Shareholder Benefits on Cunard Cruises
To claim your shareholder benefits on a Cunard cruise that you've booked onto, you need to ask for them. They aren't automatic! But the Cunard shares benefits are worth claiming each time – it's free money on your cruise.
You need to make your claim at least four weeks before you are due to sail, but the sooner the better. And you'll need to provide:
Your legal name
Your booking number
Your ship and sailing date
Proof of your stock ownership
You won't be able to claim if you miss your deadline, so try to be organised to provide this information as early as possible. And you have to go through this process every time you book a cruise with Cunard or any other cruise line in the group – so don't forget on each new sailing.
Important – Whereas P&O Cruises used to let you claim the credit via fax and then later email, now it's all handled via an app called Stockperks.
You'll need to download the app to your smartphone, then verify the stock you own by taking a photo of the key details.
Here's a video showing you the Stockperks app works:
You can get all the details you need from the shareholder platform you use – so etoro for me.
To Conclude
Anytime you invest in stocks or shares, you're risking your money. The global shutdown in 2020, and subsequent drop in the value of cruise line stocks across the board, was the perfect example. Your money is not guaranteed to be safe.
But if you're looking for an investment opportunity and you love cruising, especially with Cunard Line, then maybe Carnival Corporation shares are right for you, especially with the benefits you get. It's the best option if you are looking for Cunard stock.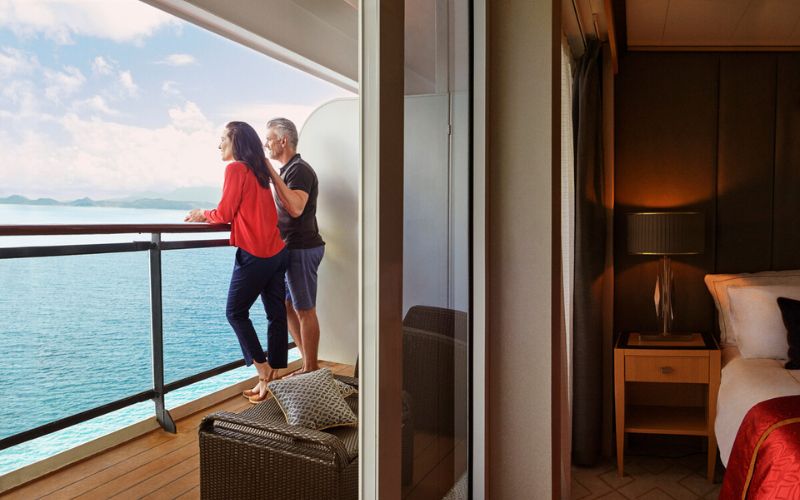 I'm not a stockbroker, so I can't tell you it is a good idea; you need to use your own judgement or hire a professional. But if you do buy 100 shares or more, your next Cunard Line cruise will come with some extra spends for you to enjoy on your sailing.
Related Posts: