Icon of the Seas – the largest cruise ship in the world and due to make her debut in January 2024 – is proving so popular with customers that Royal Caribbean has opened up bookings through to the winter 2026 season.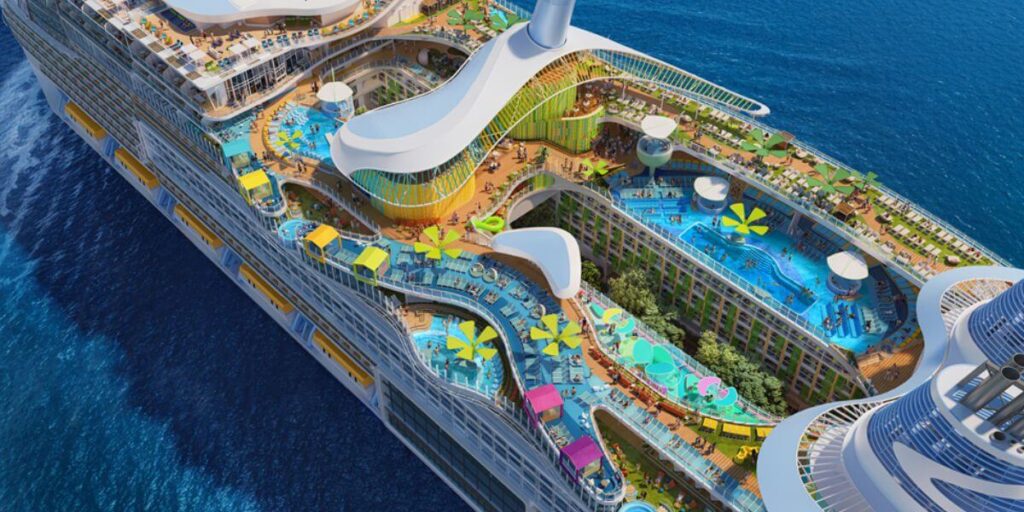 Despite the ship still being in the final stages of construction, the hype for her launch is massive, and guests have already booked many of the available cabins on her initial seasons from early 2024 right through until summer 2025.
But now, as reservations show no sign of slowing down, the cruise line has decided to open up the rest of 2025 and the early part of 2026 to guests.
They originally went on sale on 12th September 2023 to Crown & Anchor Society members, and then on 13th September 2023 they went on sale to all guests.
The ship will continue to sail out of Miami and her sailings for the new seasons are very similar to existing cruises. Guests can book 7-night cruises to either the Western or Eastern Caribbean.
Western Caribbean itineraries remain unchanged from those in 2025, but the Eastern Caribbean sailings include new ports – Puerto Plata in the Dominican Republic, and San Juan in Puerto Rico.
Every cruise will continue to call at Royal Caribbean's private island, Perfect Day at CocoCay.
Since Icon of the Seas was revealed almost a year ago, the response has been unprecedented by every measure. The excitement has only continued to build, making it clear that we've designed a revolutionary experience that reflects how consumers want to travel today and for years to come.

Michael Bayley, Royal Caribbean International's president and CEO
Related Posts: