This is a sponsored post by Marella Cruises.
If you've got the travel bug and are itching for a getaway that's got the perfect blend of luxe living, adventure, and a dash of the mysterious, then boy, do I have the cruise for you!
With Marella Cruises' East Coast Adventure, you can sail from the sunny coasts of Florida all the way up to Canada's historic Nova Scotia and back.
Sounds dreamy, right? Well, get ready to live that dream. Let's dive in and I'll explain why this cruise is firmly on my book-it list…
Why Marella Cruises?
First things first – why Marella? If you haven't cruised with Marella before, you're seriously missing out. With their unbeatable hospitality and world-class amenities, you'll be cruising in style.
The ship for our East Coast Adventure is none other than Marella Discovery. Your floating all-inclusive resort, this ship has activities and entertainment galore and a fantastic level of service from the friendly crew members.
Attracting a mix of cruisers of all ages, this ship is a great all-rounder, whether you're cruising as a couple, as a family or enjoying the freedom of a solo adventure.
An Exciting East Coast Itinerary
Ready to hear about where you'll be globetrotting to? Brace yourself for an exciting line-up.
Port Canaveral, Florida
The cruise departs from Port Canaveral, Florida. You'll kick off your adventure with a day at sea to explore the ship and soak up that vacay vibe.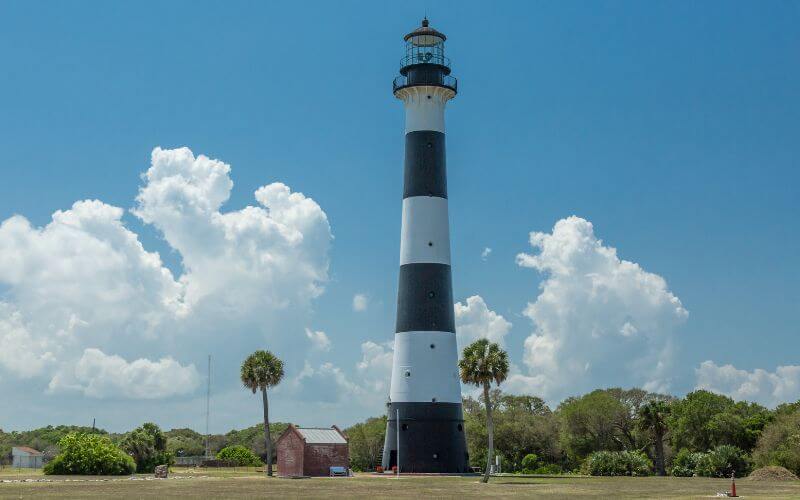 Newport, Rhode Island
Newport, Rhode Island is a must-visit coastal city known for its lavish Gilded Age mansions which belong to some of America's wealthiest families. You could take a walking tour or a trolley tour to explore the city's highlights.
If you're a seafood aficionado, you'll fall in love with Newport. This charming town serves up some of the best oceanic bites you can find, so be sure to indulge in the local seafood specialities like clam chowder and lobster rolls.
Portland, Maine
Next stop, Portland! If you're a fan of rugged coastlines and a bustling arts scene, this place is for you.
Portland is a maritime city blending urban and rural vibes. Its Old Port bustles with trendy shops and eateries amid historic architecture, while areas like Western Promenade Park offer green spaces and stunning views.
Don't miss Fort Williams Park, home to America's most-photographed lighthouse, and the opulent Victoria Mansion in the West End.
Saint John, New Brunswick
Up north we go! Here, you'll experience your first glimpse of Canada and its warm hospitality.
Founded in 1785 by pro-English Americans, Saint John has evolved into a picturesque Canadian coastal city on the Bay of Fundy. The city's hub is Market Square, known for its shopping, dining, and art scene that reflects its historic roots in whaling and lumber.
Highlights include watching the reversing rapids from a glass walkway and visiting the Saint John City Market, North America's oldest farmers' market.
Sydney, Nova Scotia
Sydney, the largest city on Cape Breton Island, has transitioned from an industrial hub to one of Nova Scotia's top tourist destinations. It's rich in historic sites like the 18th-century Cossit House and also has some fantastic farmers markets.
Don't miss snapping a picture with the world's largest fiddle by the waterfront! You may also want to visit the Cape Breton Centre for Heritage & Science to dive into the area's culture and history.
Halifax, Nova Scotia
Located on Nova Scotia's coast, Halifax has deep maritime roots. The town features one of the world's best Titanic museums, a WWII memorial, and a plethora of seafood restaurants along the harbour.
Notable sites include the 18th-century hilltop citadel, the Canadian Museum of Immigration at Pier 21, and the Halifax Public Gardens, North America's oldest Victorian Garden and a National Historic Site.
Boston, Massachusetts
Last but not least, Boston. Think European architecture with a dash of the American spirit. Boston is known for its history-rich walking trails, cobbled lanes, and cosy taverns.
The city boasts quaint shopping streets in the Back Bay district, adjacent to the iconic Fenway Park. Seafood lovers shouldn't miss the New England clam chowder.
Other highlights of your day in Boston might include riding a swan boat in Boston Public Garden or strolling through the classy, red-brick-lined Beacon Hill neighbourhood.
Relaxing Days At Sea
After cruising through some of the most spectacular places on the East Coast, you'll enjoy another two days at sea before reaching back to sunny Florida.
During this Autumn cruise, you'll notice how the climate changes each day, and you'll have plenty of time to relax by the pool with a cocktail and top up your tan on the last two days of your holiday.
Enjoy Presentations By Special Guests
As well as the incredible itinerary, what makes this cruise so special is the incredible agenda of special guests who will be on board to entertain you with their engaging presentations. Here's who you can expect to see…
Howard Hughes
Best known for the podcast 'The Unexplained with Howard Hughes', Howard will be on board along with several guests from his show to chat about all things strange and unexplained. The Liverpudlian presenter's talks will include topics like science, space, the afterlife and paranormal activities.
Dr David Whitehouse
Dr. David Whitehouse is a renowned author, broadcaster, and scientist who has served as the BBC's Science Correspondent and the Science Editor for BBC News Online.
In his onboard lectures, he'll discuss the Apollo 11 moon landing, explore the possibility of human habitation on Mars, and speculate on the nature of extraterrestrial life.
David Rolfe
David Rolfe became the youngest-ever BAFTA winner in 1978 for his contribution to The Silent Witness. He directed a prophetic documentary on the fall of Eastern European communism, created ITV's film celebrating Margaret Thatcher's decade-long prime ministership, and clinched the esteemed World Environmental Documentary Award in 1986.
On this cruise, David plans to discuss the Turin Shroud and will bring a full-sized replica for his presentation.
Malcom Robinson
Malcolm Robinson has a long-standing fascination with UFOs and the paranormal, leading him to establish Strange Phenomena Investigations in 1979. He has been featured in documentaries such as The Pentagon UFO Files and frequently appears in national media outlets.
Andrea Perron
Andrea Perron, the eldest of the Perron sisters who inspired the film "The Conjuring," will join the cruise for a one-day event in Boston. She has authored books and appeared in documentaries discussing her family's experiences in their Rhode Island home. Attendees will have the chance to meet her and hear her real-life accounts, and "The Conjuring" will be screened on Halloween night.
About The Ship
Marella Discovery offers a whole host of amenities. The dining options are exceptional and the theater shows are comparable to London's West End. Onboard facilities include a rock climbing wall, a miniature golf course, and two swimming pools, one of which is indoors.
Key attractions include seven bars and as many restaurants, along with an open-air movie theatre and a grand five-story atrium.
The ship is family-friendly, featuring Family Suites and Family Junior Suites equipped with chalkboards and PlayStation 4s.
What's Included
Marella Cruises offers fantastic value for money, with so much more included than you would find with many other cruise lines. As well as your accommodation on board, meals, entertainment and activities, you'll also enjoy a great selection of drinks included in your cruise fare. Flights and transfers are included in the package too, and you'll have no extra gratuities or port fees to pay.
You can read more about what's included in a Marella Cruise here.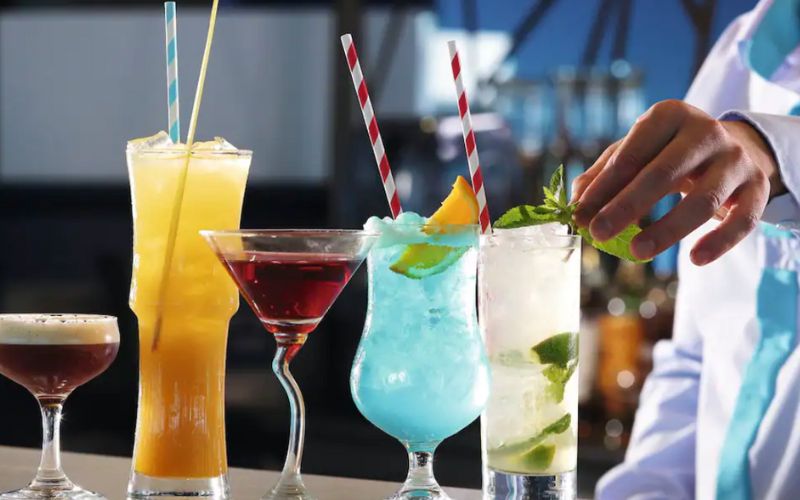 How To Book
Booking this adventure is a breeze. Simply head over to the Marella Cruises' East Coast Adventure itinerary page, choose your departure airport, and you're good to go!
The package is all-inclusive, so you can just relax and enjoy your cruise without worrying about any extra expenses.
Happy Cruising!
Save An Extra £300
Use code CRUISE300 to save £300 per booking on Marella Cruises
(Valid until 2nd October 2023 on Nov 2023 – Dec 2024 sailings*. T&Cs apply)
Related Posts: