There are thousands of Disney characters including Disney Pixar and Marvel characters. On Disney cruises you'll have the chance to meet the main ones like Mickey Mouse, Donald Duck, Woody and Buzz and lots of beautiful Disney Princesses.
But are there any Disney characters with names beginning with Y?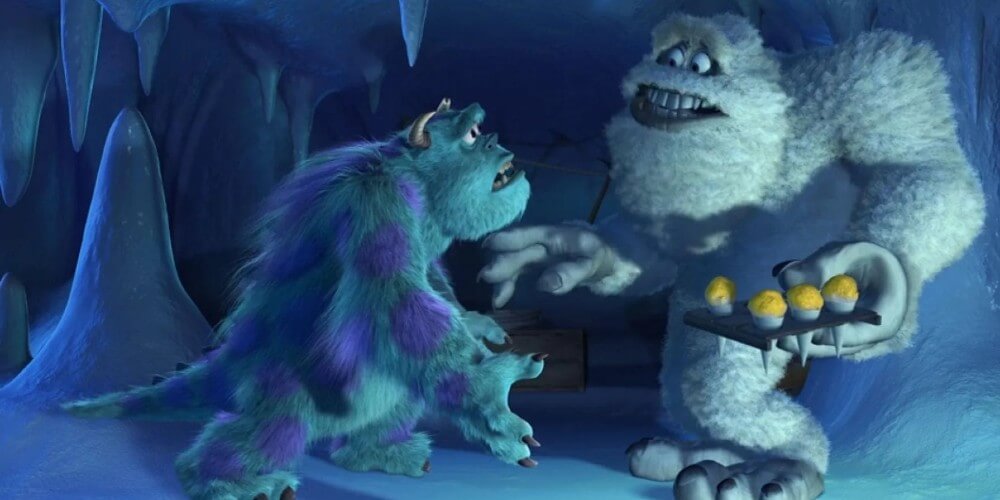 In this guide, we'll list at all of the Disney characters' names that start with the letter Y…
Disney Characters That Start With The Letter Y
Yama from Big Hero 6
Yama is the secondary antagonist in Disney's 2014 animated feature film, Big Hero 6. He is a notorious criminal in San Fransokyo and is known for his illegal bot-fighting ring. Yama is modelled on a sumo wrestler, making him one of the largest Disney characters beginning with Y, he is also Hiro Hamada's arch-nemesis.
Yama from Gargoyles
The second Yama on our list of Disney character names that start with Y is a minor character in the cartoon series Gargoyles. Yama is a gargoyle with a blade at the end of his tail, spikes on his forearms and strange markings on his wings.
Yang from The Pirate Fairy
Yang is a character that debuted in The Pirate Fairy as one of Captain James Hook's crew. He is second in command and takes over steering the ship when the captain is busy. He is the only pirate to question why they take orders from "some fairy". Along with the rest of the crew, he falls overboard and is abandoned by their captain.
Yao from Mulan / Mulan II
Yao and his buddies Ling, and Chien Po are supporting characters in Disney's 1998 animated feature film, Mulan. The trio are friends that have been enlisted in the Chinese army during the war against Shan Yu. Yao is the shortest of the group, wears a red uniform has a moustache and has thick sideburns. He has a hot temper which may explain his bruised black eye.
Yar from Dinosaur
Yar is an elderly lemur that appears as a supporting character in Disney's CGI film Dinosaur which was released in 2000. Yar cares deeply for his family and is a bit overprotective of his son, Zini. His protective nature helps Yar to sense danger, so while everyone is amazed by all the meteors they see, Yar knows something bad is about to happen.
Yax from Zootopia
Yax is a minor Disney character in Zootopia. He is a tall lanky yak with dirty brown fur that wears nothing except a beaded necklace, two gold bangles, and flowers in his hair. He owns a "naturalist club" called the Mystic Spring Oasis and speaks in a slow hippie voice. He is interviewed by the detectives in the movie and unknowingly gives Judy lots of helpful information.
Yelena from Frozen II
Yelena is a minor character in Frozen II and an elder member of the Northuldra tribe. She is initially suspicious of the main protagonists until they all realise that Iduna, the mother of Elsa and Anna, was Northuldra. She is probably the only Disney character that starts with a Y that has been accidentally proposed to – Kristoff mistakes her for Anna and asks her to marry him.
Yen Sid from Fantasia
Yen Sid is a Disney character starting with Y that first appeared in the 1940 animated classic, Fantasia. Yen Sid appears as a powerful sorcerer who acts as Mickey Mouse's mentor in magic and sorcery.
Did you spot that Yen Sid is Disney spelt backwards? The character is modelled on Walt Disney himself and shares his facial features. The name is one used by animators but is not actually spoken or referenced in the film.
Yesss from Ralph Breaks the Internet
Yesss is one of the best known female Disney characters that start with the letter Y. She is one of the main characters in Disney's 2018 animated feature film, Ralph Breaks the Internet. Yesss is actually an algorithm that works as the head of BuzzzTube, a video-sharing website. She works with Ralph to make him a global sensation.
Yeti from Monsters Inc. / Monsters University
The Yeti (also known as the Abominable Snowman or Adorable Snowman) is a character in Disney/Pixar's 2001 animated film, Monsters, Inc. He is a monster that worked at Monsters Inc until he was banished to the Himalayas. He meets Mike and Sully when they too are banished and he befriends them and takes them to his cave where they share yellow snow cones.
Yodel from Snow Dogs
Before the delivery company there was Yodel from Disney's 2002 movie, Snow Dogs. Yodel is one of the snow dogs in a pack lead by Demon. He is first seen attacking Ted Brooks before the pack runs off without a musher to guide them.
Yokai from Big Hero 6
Yokai is also known as Professor Robert Callaghan and is the main antagonist of Disney's 2014 animated feature film Big Hero 6. He is a former university teacher that had been presumed dead in a fire until he later re-appeared using an army of microbots to take revenge on Alistair Krei, whom he blames for the death of his daughter.
Young MacGuffin from Brave
Young MacGuffin is a minor Disney character that starts with Y in the 2012 Disney/Pixar animated movie, Brave. He is the son of Lord MacGuffin, and one of the suitors hoping to win Princess Merida's hand in marriage.
Yuki from The Lion Guard
The Lion Guard series provides a couple of Disney character names that start with Y. First up is Yuki a female snow monkey that appears in Season 3. Yuki is the leader of the troop of snow monkeys that live high up in the snowy mountains.
Yun Mibu from The Lion Guard
Yun Mibu is a male clouded leopard who also appears in Season 3 of The Lion Guard. Yun Mibu is kind, helpful, calm and very friendly. He has brown and cream fur and a black tail with large spots. He has distinctive markings all over his eyes but remains one of the least well known Disney characters beginning with the letter Y.
Yuni Verse from Wreck-It Ralph
Yuni Verse is a young girl with blond pig tales and large eyes that is a character from the Dance Dance Revolution game series and appears in the 2012 Disney movie Wreck-It Ralph. She appears briefly in the movie, dancing and telling everyone that the coast is clear.
When you hear it out loud you might be surprised to see Yuni Verse on a list of Disney characters beginning with Y since it sounds exactly like the word universe.
Yupi from The Emperor's New Groove
Yupi is the youngest son of Pacha and Chicha in Disney's 2000 animated feature film, The Emperor's New Groove. Infact, for most of the film, his mother is pregnant, but by the end, she has given birth to him.
Yzma from The Emperor's New Groove / Kronk's New Groove
Yzma is the main antagonist in Disney's 2000 animated feature film, The Emperor's New Groove. She is an evil sorceress who plots to kill her former master Emperor Kuzco and hopes to usurp his throne and become empress herself. She makes various attempts to do so, using her potions and alongside her dim-witted assistant, Kronk.
So, to recap, here's a list of all of the Disney characters beginning with Y…
Related Posts:
More in this series: